Get lit for Hanukkah in Dallas this year, from menorah lightings to traditional eats! The Jewish holiday Hanukkah starts this evening and runs until 12/26 – plenty of time to check out all the latkes & lights all over the city! We've rounded up the best spots below!
Updated December 2022
---
MENORAH LIGHTINGS IN DALLAS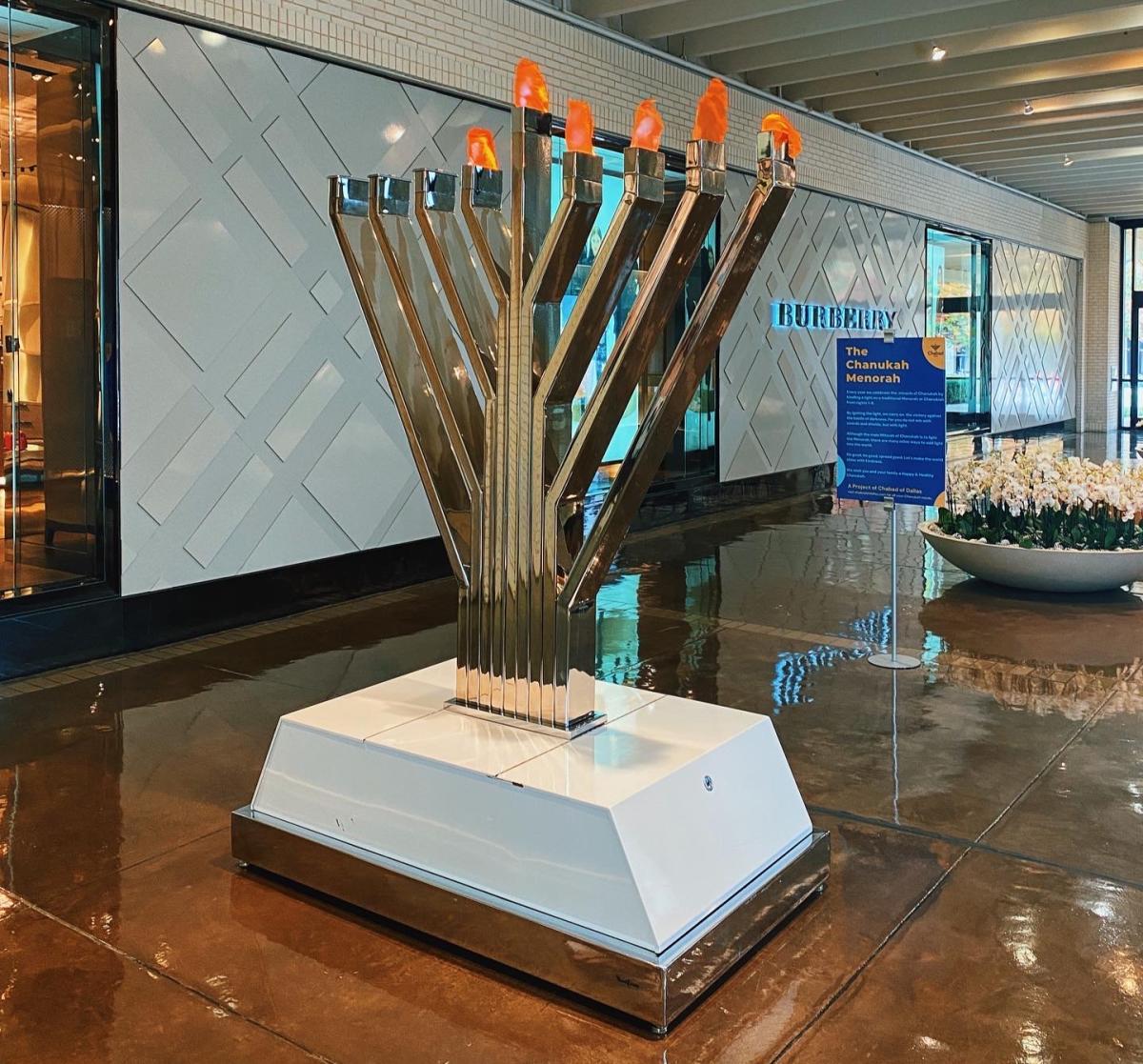 Celebrate with a giant menorah and a concert! The Intown Chabad will light the first menorah light. Then, dance to an EDM Bright Lights Chanukah Concert featuring NYC's famous DJ, Levyticus. There will be food, fun and entertainment for the whole family!
December 18th | Uptown 
 
Join the Chabad of Dallas for the Chanukah menorah ceremony at Galleria Dallas, starting at 6pm! The menorah is located on Level 1 near Tiffany & Co. One candle on the menorah will be lit every evening through December 26th. After the ceremony, watch a performance fromTemple Shalom's youth choir, with Sufganiyot jelly doughnuts from Jarams!
December 18th | North Dallas
The Chabad of Richardson will kindle a giant Menorah at Cityline Plaza at 5pm. Plus, donuts, music, crafts, and Gelt will be provided for everyone!
December 18th | Richardson
 
At 6pm, join The Chabad of Dallas to light the menorah displayed in NorthCourt, under the food court. Refreshments provided, and one flame will be lit nightly during the holiday.
December 20th | North Dallas 
 
Head to the Pegasus Lawn at the Omni for a giant menorah display for the city to see! The menorah display will be lit on the side of the building throughout the holiday. The celebration will also have plenty of latkes, doughnuts and drinks to celebrate!
December 22nd | Downtown
 
Join The Intown Chabad at PM Lounge and celebrate with young Jewish adults from all over Dallas! The evening starts at 7:30pm and includes a premium bar, live DJ, bites, dreidel gaming, menorah lighting, and more!
December 22nd | Henderson
You know and love holidays at the Arboretum, and the DeGolyer House is featuring Hanukkah!  The collaborative community-sourced exhibit is collaborative and community sourced, with contributions from people all over DFW! The exhibit also features Christmas and Kwanzaa, and is available to check out daily.
Through December 31st | White Rock
This one is for the kids! Join Chabad of Dallas to learn the story of Chanukah, make holiday crafts, have some delicious holiday treats, and light the menorah. The fun starts at 10:30am.
December 28th | North Dallas
---
HANUKKAH FOODS & GIFTS IN DALLAS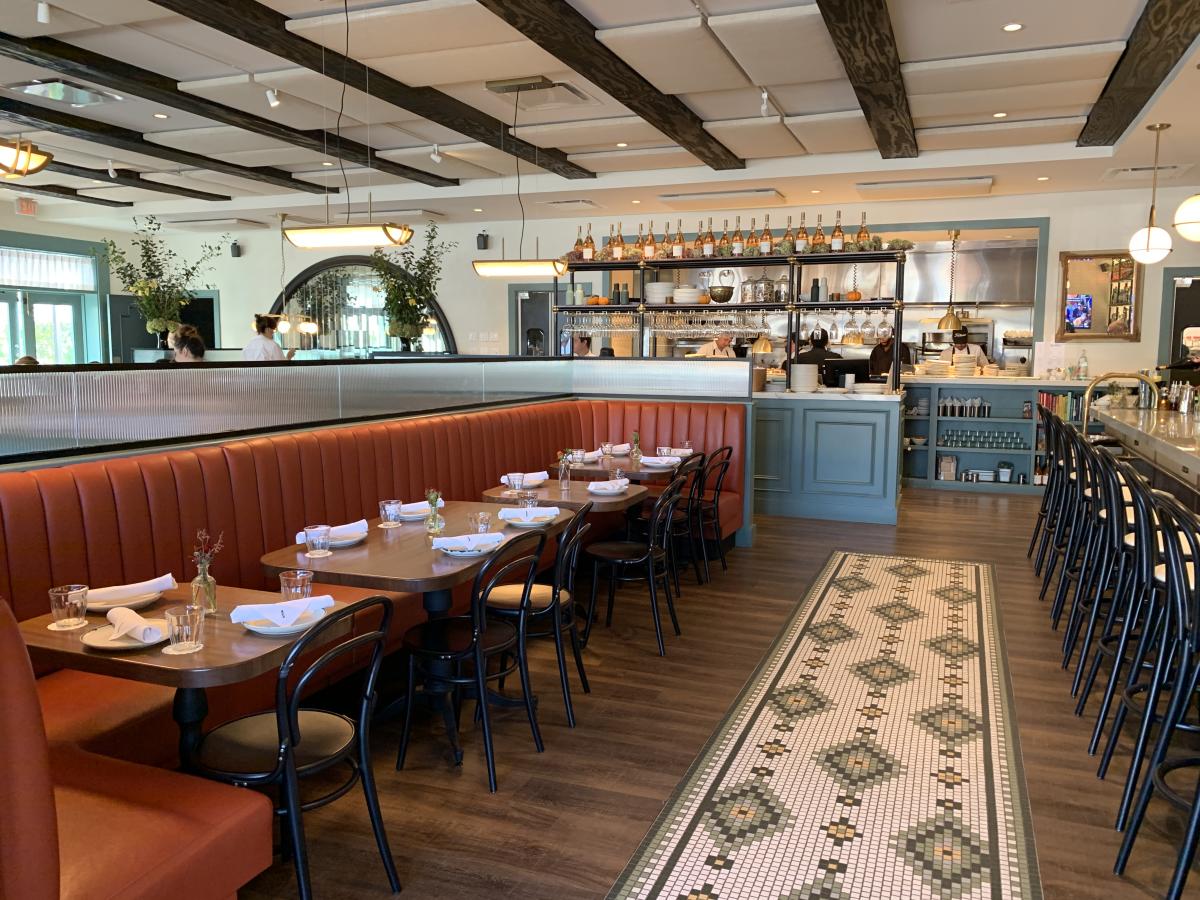 Kosher market and restaurant latkes for order, plus a Shabbat special every Sunday 
North Dallas | Directions
Blue and gold holiday macarons
West Village | Directions
Latkes & matzo ball soup
Fitzhugh | Directions
 
Matzo ball soup, Latkes, Kosher meat options
Multiple locations | See locations
Full holiday menu with all your favorite Jewish comfort foods, Brisket & Brown Gravy, Chopped Liver, Matzo Ball Soup, Rugelach, Potato Knish, Latkes, and more. Order online, delivery, over the phone, or walk in.
Frisco | Directions
 
Nutella Babka, Challah rolls
Lovers Lane | Directions
Sufganiyot jelly donuts plus Hanukkah special donuts with chocolate icing and powdered sugar, Bavarian cream filled donuts
Far North Dallas & Lakewood | Directions
 
10 piece box for 8 nights! Each box includes Hot Cocoa - Milk Chocolate Ganache with Azteca D'oro Spices, 2 Apple Gingerbread - Apple pate de fruit with milk chocolate gingerbread ganache, 2 Cinnamon Roll - Cream cheese ganache with cinnamon caramel, 2 White Peppermint - White chocolate peppermint ganache, and 2 Eggnog - White chocolate eggnog ganache.
Multiple locations | Directions
 
Full Kosher market with specials like Chopped Brisket and Kishka stuffed Sufganiyot
Far North Dallas | Directions
Party supplies, gift wrap, candles, tchotchkes and more.
Lovers Lane | Directions
 
Potato Latkes served with eggs, or Lox Benedict & Latkes 
North Dallas | Directions
 
Star of David decorated sugar cookies and DIY kits, Hanukkah decorated cupcakes, Menorah decorated cake, blue and gold gingerbread men
Lakewood & University Park | See locations
 
Dozens of traditional and specialty challahs and babkas
North Dallas | Directions
 
Strawberry Sufganiyot
Bishop Arts | Directions
---
YOU MAY ALSO LIKE