Brunch is a quintessential Dallas meal when the weekend comes around and we are naming the 10 dishes around town that you must try for the occasion! A part of our 195 Best Dishes of Dallas series. 
Updated September 2023
BEST DISHES: BREAKFAST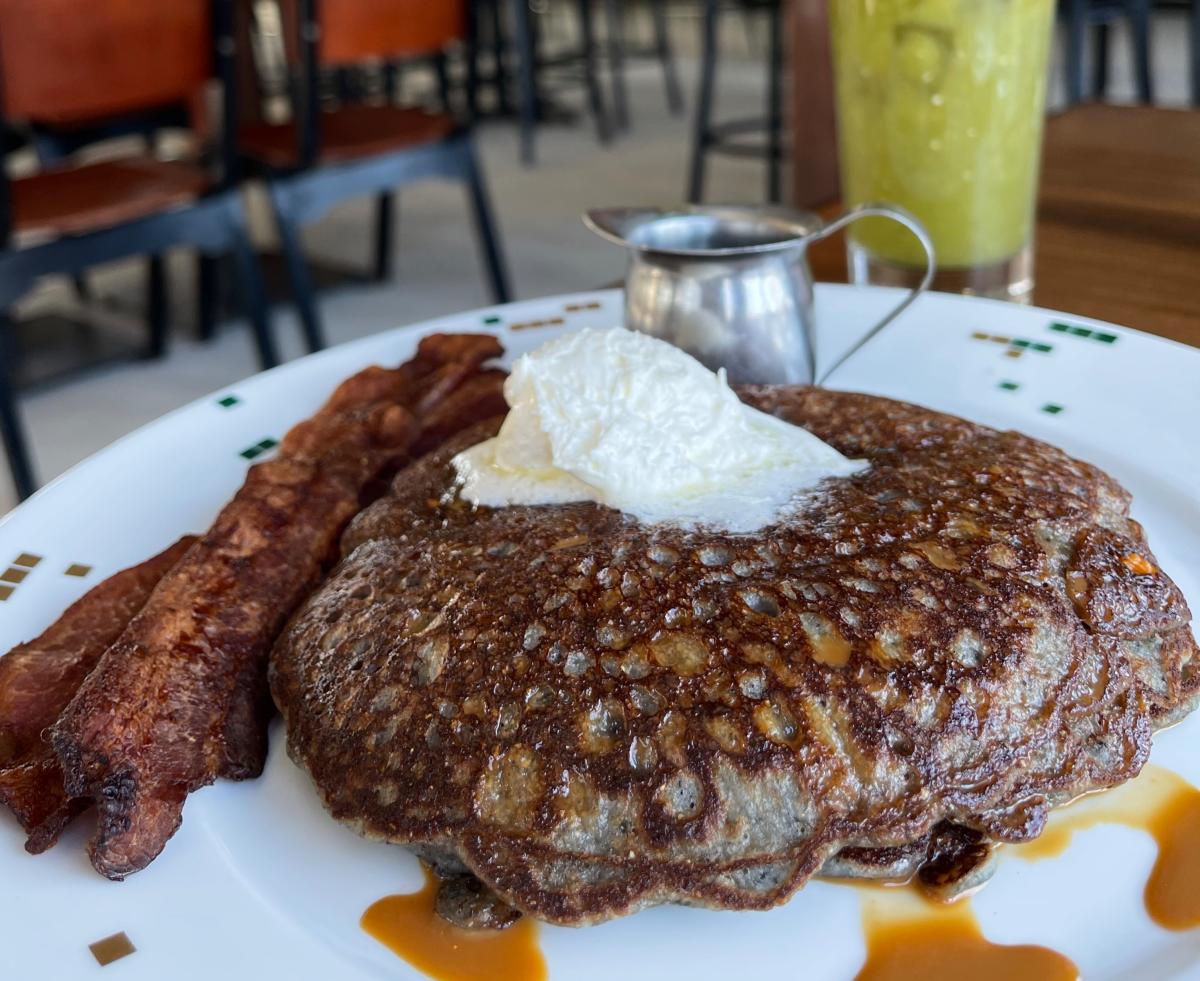 Blue Corn Pancakes | Encina
Pancakes so good that some weekends, Encina sells out of them! They're made with a blue corn batter and topped with butterscotch, salted butter, cajeta and bacon, and perfect for sharing with your table so that everyone can have a bite...but then you'll be wishing they're all yours! 
Oak Cliff | Directions
All in One Waffle | Jonathan's Diner
A Belgian Waffle with bacon baked inside and topped with scrambled eggs, pork sausage, caramelized onions, green chiles, cheddar cheese and Chef Jon's peppered gravy makes up this All in One Waffle. It's finished with a hot sauce drizzle for the cherry on top. PS you can't make any modifications, but you shouldn't want to anyways, it's perfect as is!
Multiple Locations | Directions
A bucket list brunch dish to try in Dallas, we love Breadwinner's Cafe version because 1) it's delightful and 2) because Breadwinner's Cafe is a classic for Southern fare in the metroplex! They make theirs with jalapeño bacon cheddar waffles topped with crispy chicken, cream gravy, hot sauce and maple syrup - yum!
Multiple Locations | Directions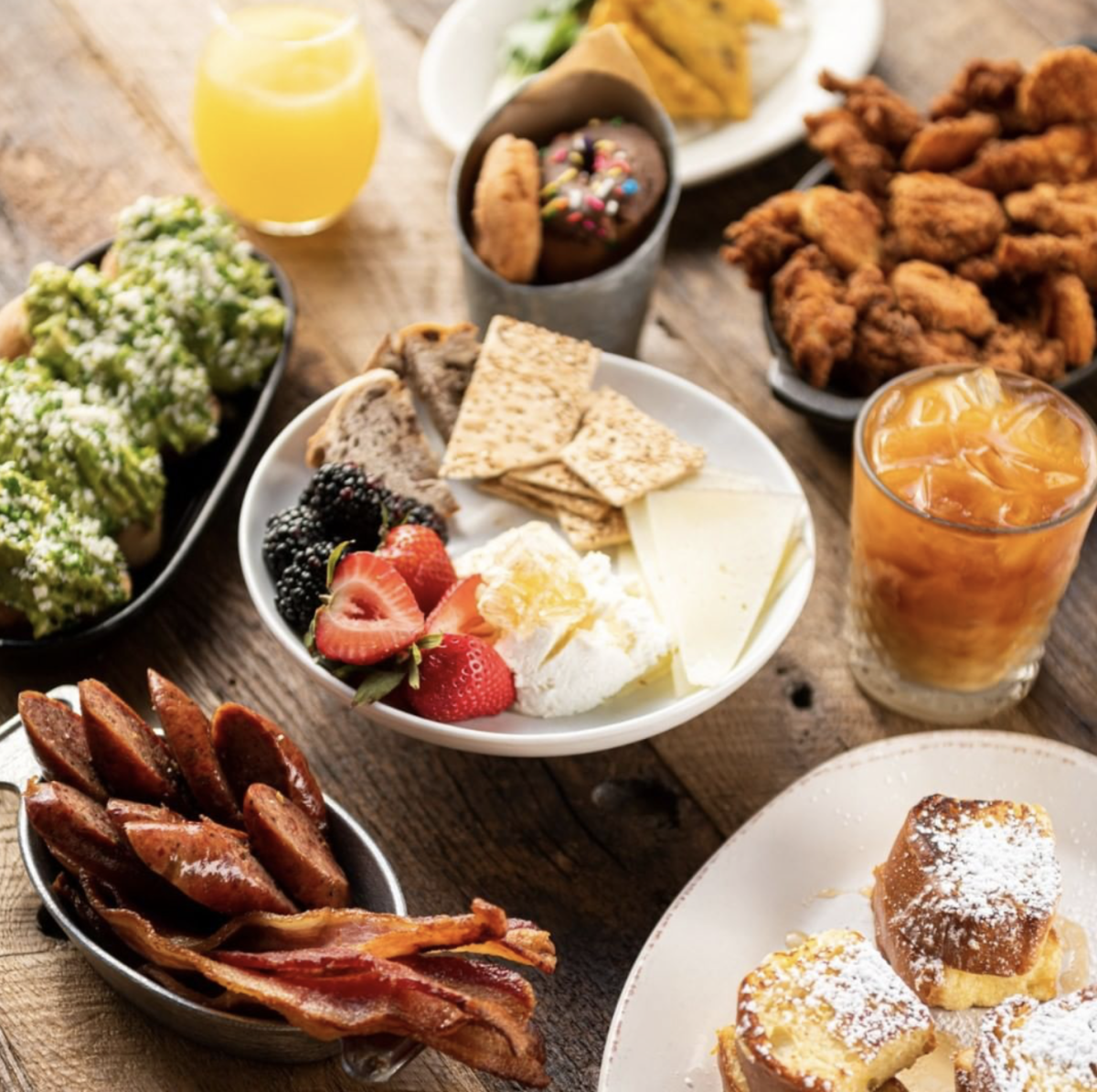 Let's Jam Family Style Brunch | The Rustic
The $17.95 per person family-style meal is easy, affordable and delicious, and when paired with their great backyard patio and some live music, perfection, especially for a big group! The brunch comes with an assortment of breads and cheeses, baked eggs, green salad, a sausage skillet, cheese & potato hash, Texas hot chicken, and French toast, with enough servings to cover each person in your group! 
West Village | Directions
Named one of Bon Appetit's Best Bagel Shops in the Country (outside of New York), Starship Bagel makes small batch New York style bagels and excellent schmear to pair. Try the signature open face bagel sandwich, Millennial Falcon, prepared with your choice of schmear, smashed avocado, tomato, pickled red onion, sprouts, and a sprinkle of crushed red pepper.
Downtown | Directions
Mrs. Kuby herself and her famous potato pancakes. They're made as authentic as you can find them in Germany. Four come in an order with house made applesauce and sour cream, or you can order them as a side to their savory breakfast plates.  
Snider Plaza | Directions
Pancake Pot Pie | Ellen's
Ellen's is one of the most well known brunch spots in Dallas and their pancake pot pie is one of their most beloved dishes. It includes several layers of pancakes with sweet maple cream sausage gravy, Texas hickory bacon, crumbled sausage, hash browns, scrambled eggs and cheddar cheese, plus maple syrup to pour on top!
West End | Directions
Farm-to-table diner favorite Lucky's makes one helluva breakfast hash that's not to be missed! It includes 2 sunny-sides eggs set in a chunky Angus beef pot roast, russet potatoes, Brazos Valley White Cheddar, green peppers and green onions, served with fruit cup or toast!
Oak Lawn | Directions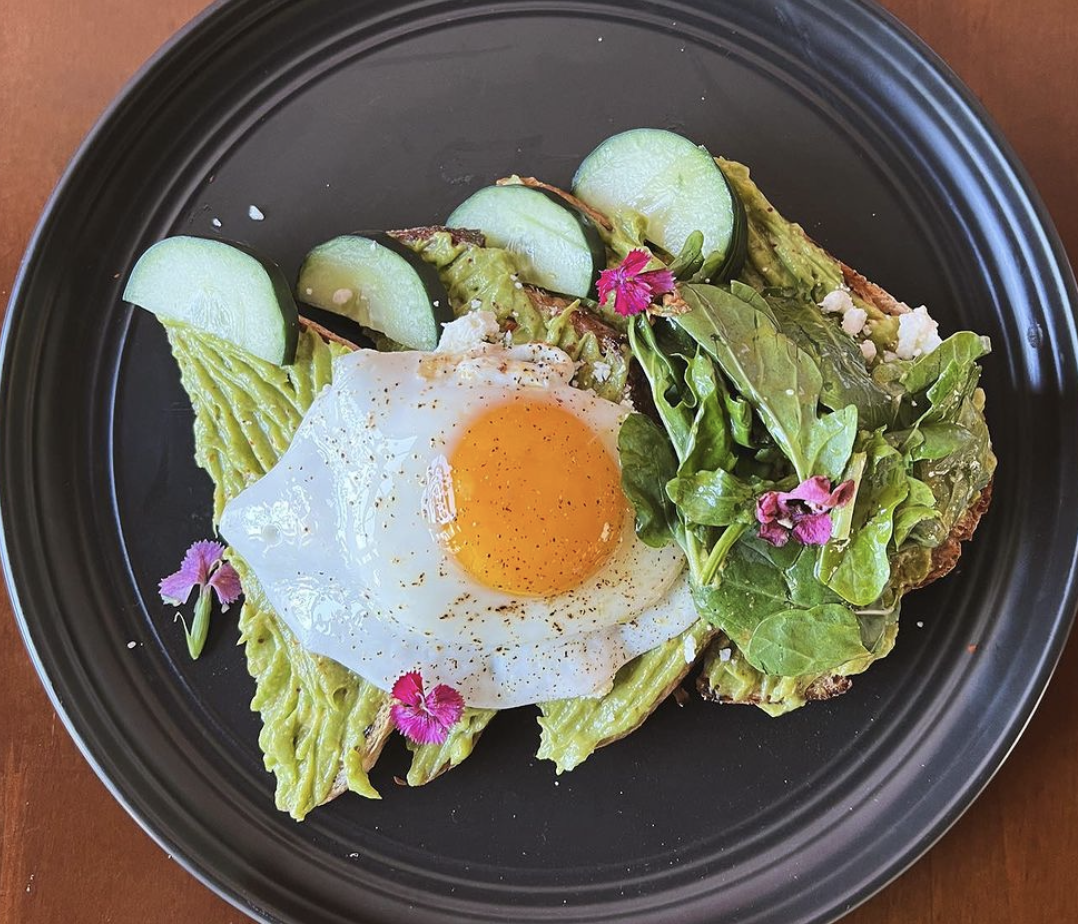 This Costa Rican coffee shop produces one of the best avocado toasts in town, that's delicious, stunning and well worth what you're paying! Fresh guac is spread onto sourdough toast with egg, queso fresco and chili flakes (the usual suspects), but on top of that, Berni Bean adds cucumber, mint and arugula dressed in a house-made passion fruit-mint sauce! 
Multiple Locations | Directions
Sunday is a vibe at Revolver Taco's Gastro Cantina located in Radiator Alley. For $35 for adults and $15 for kids, there are over a dozen dishes to load your plate with from Bistek a la Mexicana to lobster and shrimp served in a chipotle cream sauce to chilaquiles, ceviche, carnitas and more. Cafe de Olla (sweet Mexican coffee) and aqua Fresca are both included too (or there's a full bar), and it all comes with fresh made tortillas!
Deep Ellum | Directions
Zack Attack Breakfast Burrito | La Victoria
Once named the Best Burrito in Texas by Yelp, the adorable La Victoria off of Ross Ave has you set for an amazing and affordable start to your day! There's a few different types of breakfast burritos, but you can't not order the Zack Attack, with bacon, potato, egg, beans and jalapeño served in a 10 inch flour tortilla. And it's only $4! 
East Dallas | Directions
MORE IN THE BEST DISHES OF DALLAS SERIES