We don't know if there is anything better than a charcuterie board and a crisp glass of wine, so to celebrate we have rounded up our favorite spots around town with some of the best! Below find 19 spots around the city that offer some of the most fabulous cheese and charcuterie boards!
Updated September 2023
---
CENTRAL AUSTIN
Codependent is a coffee shop by day and a cocktail bar by night! With cozy seating to sit and work at during the day and sip and eat fresh cheese in the evening, it's the perfect transitional spot before venturing out into the night. Served from 3pm to 7pm, order their charcuterie board that comes with an assortment of meats, cheeses, seasonal fruits, and savories!
Relax and un-wine at Crú! Choose from two artisan cheese flights served with rustic bread, fruits, honeycomb, and fig jam, and a charcuterie board made of everyone's dreams. You definitely have to stop by for happy hour for $3 off glasses or flights of wine to pair with your board!
This Austin classic has the chillest patios and freshest cheese and charcuterie boards! The Grove has a super casual setting where you can meet with friends over a shared bottle of red or white. End the night with their gluten-free chocolate torte for a sweet finish to your visit!
This stunning three-story restaurant features outdoor patios built around a giant oak tree! Take a seat and take in the Italian vibes with homemade pasta and a prosciutto and cheese board with robiolo bosina cheese, olives, almonds, and giardiniera. It's the ideal place for a girl's day out or a little date night! (Pictured)
Get bright and cheery vibes at Spread & Co, the cutest cheese-centric café! With a cheese and wine flight and cheese and charcuterie boards, they've got all of your cheese fixings here. Their large patio has fans and misters and is dog-friendly, so bring your leashed pups!
Find everything you fancy at Walton's, a bakery, deli, and flower shop with a rustic chic vibe! Find yourself an amazing artisan cheese board with four gourmet cheeses, house-made cracker bread, candied and spiced pecans, fresh berries, and dried local fruit. Add a side of assorted tea sandwiches for a little tea party with friends!

EASTSIDE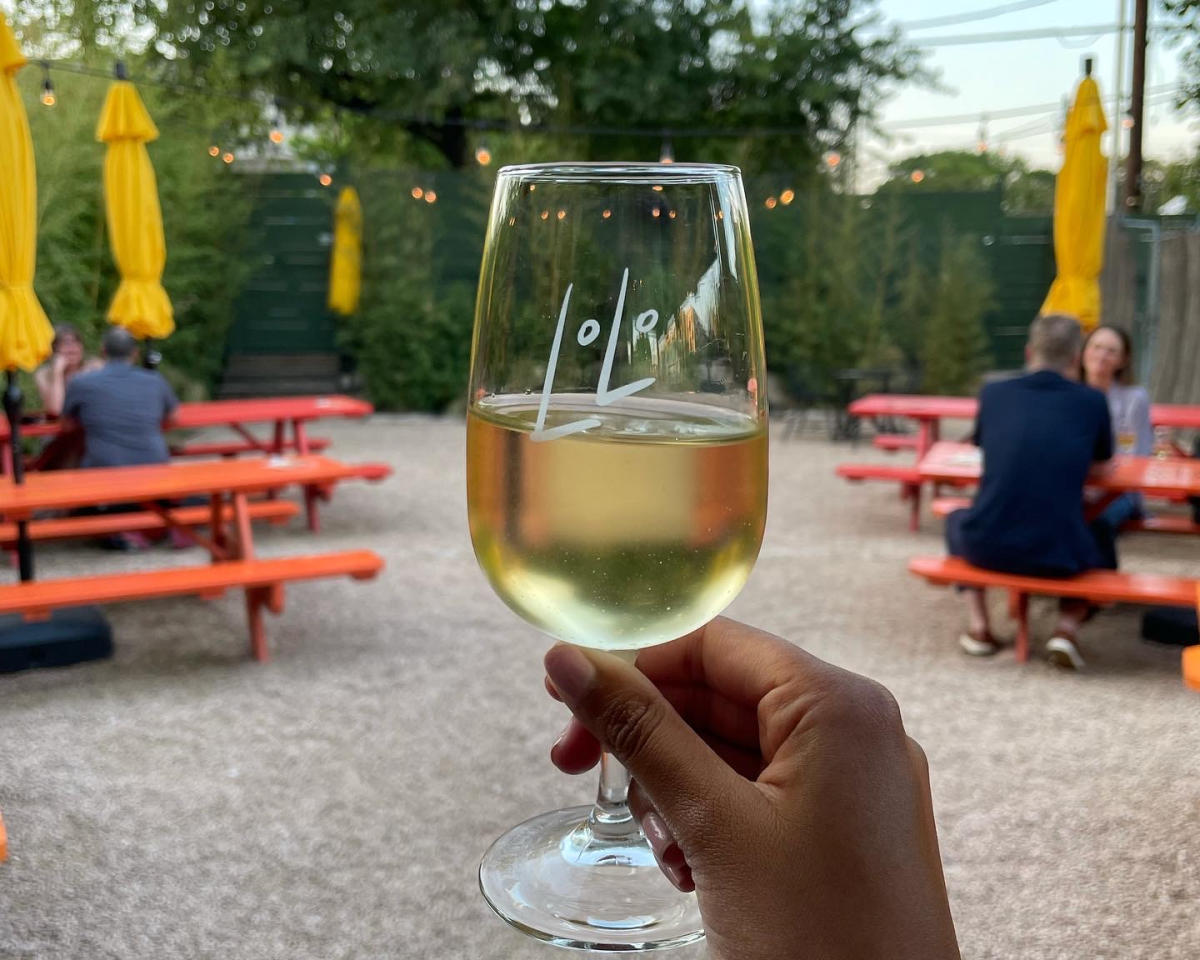 This low-key gem of a wine bar is operated out of a converted apartment! Their cheese and charcuterie boards are super Instagrammable, always fresh, and divinely good. They only play vinyl records at this spot, so it's the perfect place to catch a chill vibe!
All of the Texas vibes are at Dai Due! As soon as you walk in, you'll find a huge glass display of fresh meats, shelves stocked with savory bites, and a cozy dining area with blue leather booths. Sink into one of them as you dive into the Texas cheese board that is Texas-sized with a delicious dessert wine!
The cutest spot with a vintage feel, Hillside Farmacy is the perfect place for some cheese and white, orange, or rose! Catch up with friends over their Farmacy plate that comes with cured meats, Texas cheese, pecans, pickles, and local honey. Have a glass or share a bottle and sip and savor!
Lolo is a natural wine bar and bottle shop with a relaxed atmosphere, the coziest living room vibes, and an expansive covered patio! Round out the perfect glass of wine with fresh bites of cheese, a baguette from Sour Duck Market, and a variety of other delicious treats. You can find frequent food pop-ups and DJs at Lolo as well! (Pictured)
This all-vegan deli and wine shop truly rebels against the traditional charcuterie boardl! Bring home some amazing plant-based cheeses from their deli case, explore their mini market, and try one of their hot sandwiches. If you're a true cheese connoisseur, you can subscribe to their monthly house-made artisanal cheese deliveries!
Salt & Time is a retro and rustic butcher shop, wine shop, and restaurant that sells charcuterie, fresh cuts of locally sourced meats, and more! The Wine Shop is located two doors down from the restaurant and has a beautiful patio where you can sit and enjoy a glass with fresh cheese. Make sure to stop by for Wine Wednesday for some small bites and special wine-by-the-glass! 

MORE NORTH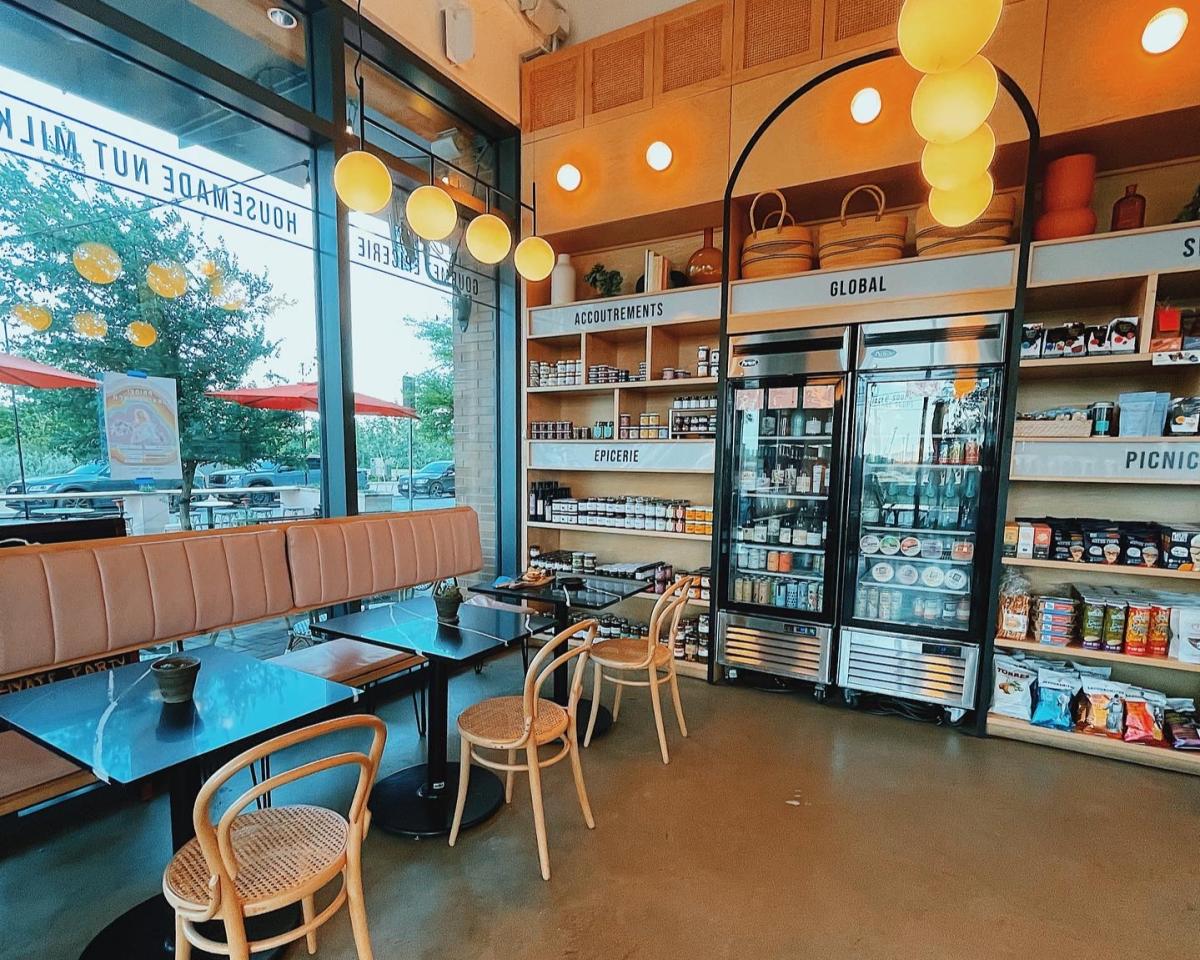 This snug cheese shop is full of shelves filled to the brim with all of the cheeses! Visit the cut-to-order shop and enjoy complimenta, honey, chocolates, and delicious preserves. You can also find fun-tasting events or cheese gift baskets at the adorable Cheese House!
Epicerie is a chic French-Louisiana spot with an airy café, upscale groceries, and a must-try cheese plate! It's made up of a rotating selection of cheeses, so you'll get something new to try every time. Take a seat, have a glass of wine, and savor the moment at Epicerie! (Pictured)
Find a bright restaurant, bar, and café with cozy booths, plants, and a shaded patio at Hank's! Come in for a happy hour on the weekdays and even weekends for $8 wine and their incredible cheese board that comes with a fresh baguette and accouterments. The best part? It's dog-friendly, so your pup can come hang out too!
You can always count on Salty Sow for savory swine, sweet wine, and a mouthwatering cheese board! Get all of the fixings and the yummiest toasted baguette with your Salty Sow charcuterie. Post up in their back patio with their twinkling lights hanging above and a hearty glass of your fave wine!

MORE SOUTH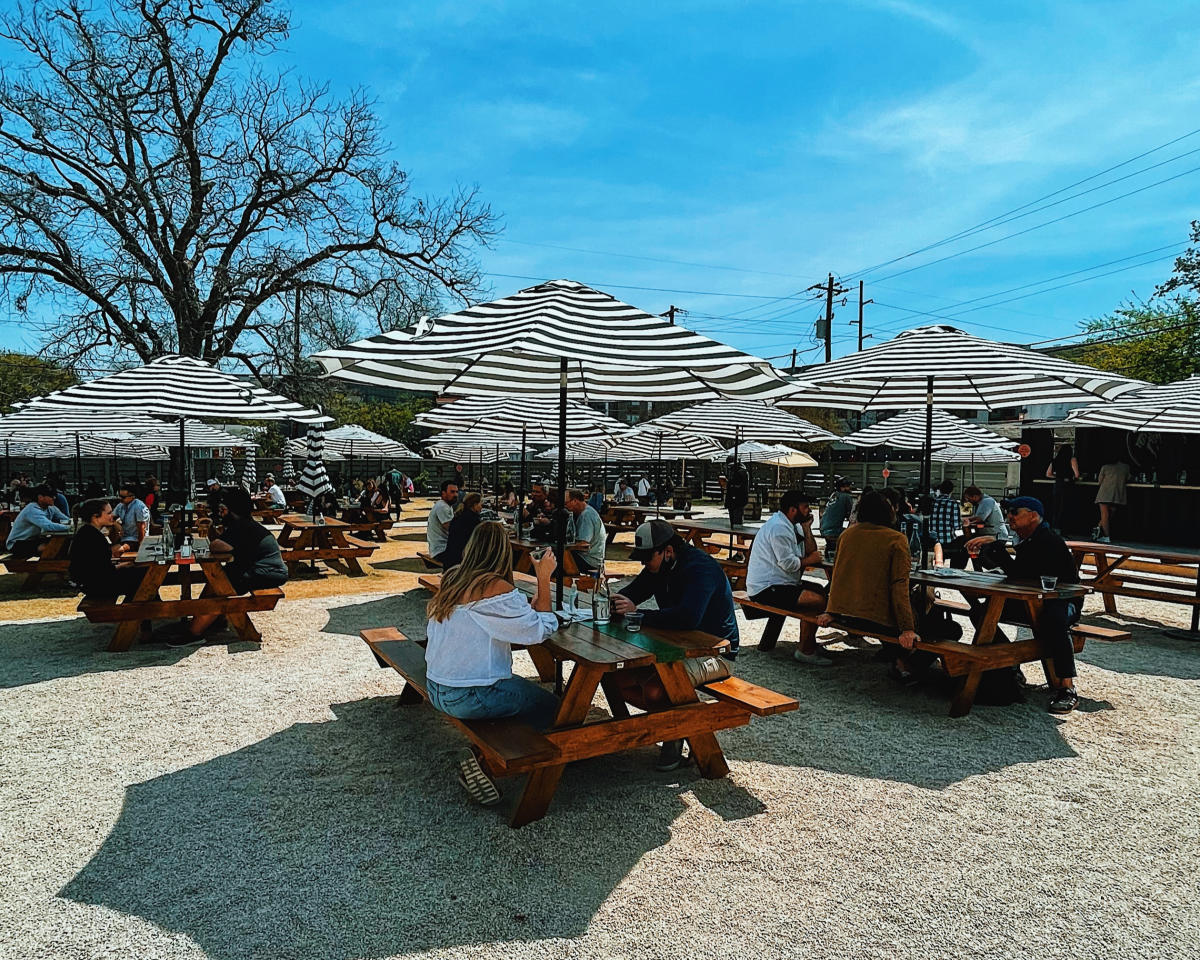 Stop by this eclectic and cozy corner to sip on some wine and indulge in cheese! Sample their cheeses with a side of fresh bread and become one with the French at Aviary! Fun fact, their vast wine selections are categorized by celebrity personalities, so you can select from a David Bowie rosé to a Twiggy blanc. 
If you are looking for 100% grass-fed, beyond organic, raw milk in Texas, look no further than Dos Lunas! This family-owned and operated business has fresh and local cheeses that are inspired by his Venezuelan father's cheese recipe, so they're authentically good. Take home a couple or more of their eighteen varieties of cheeses and throw your own little cheese and wine-tasting party!
Easy Tiger is a roadside oasis and patio up North, a funky bar and outdoor events venue on the East side, and a family-friendly, scenic respite off South Lamar! Enjoy their grazing board that comes with artisan meats, cheeses, Hill Country rye, and sourdough. Take in the sun and catch some live music, trivia, game day viewings, and more while you're there! (Pictured)