When the weather drops below 70 and it gets a little cloudy in Austin, we all know what that means; it's time for cozy comfort food! You absolutely cannot go wrong with pho or ramen any time of year, but during the colder months, it just hits differently! We recently stopped by one of our favorite spots, PhoNatic, and were inspired to do a roundup of the best pho and ramen restaurants in Austin. Explore the best below!
Updated November 2022
---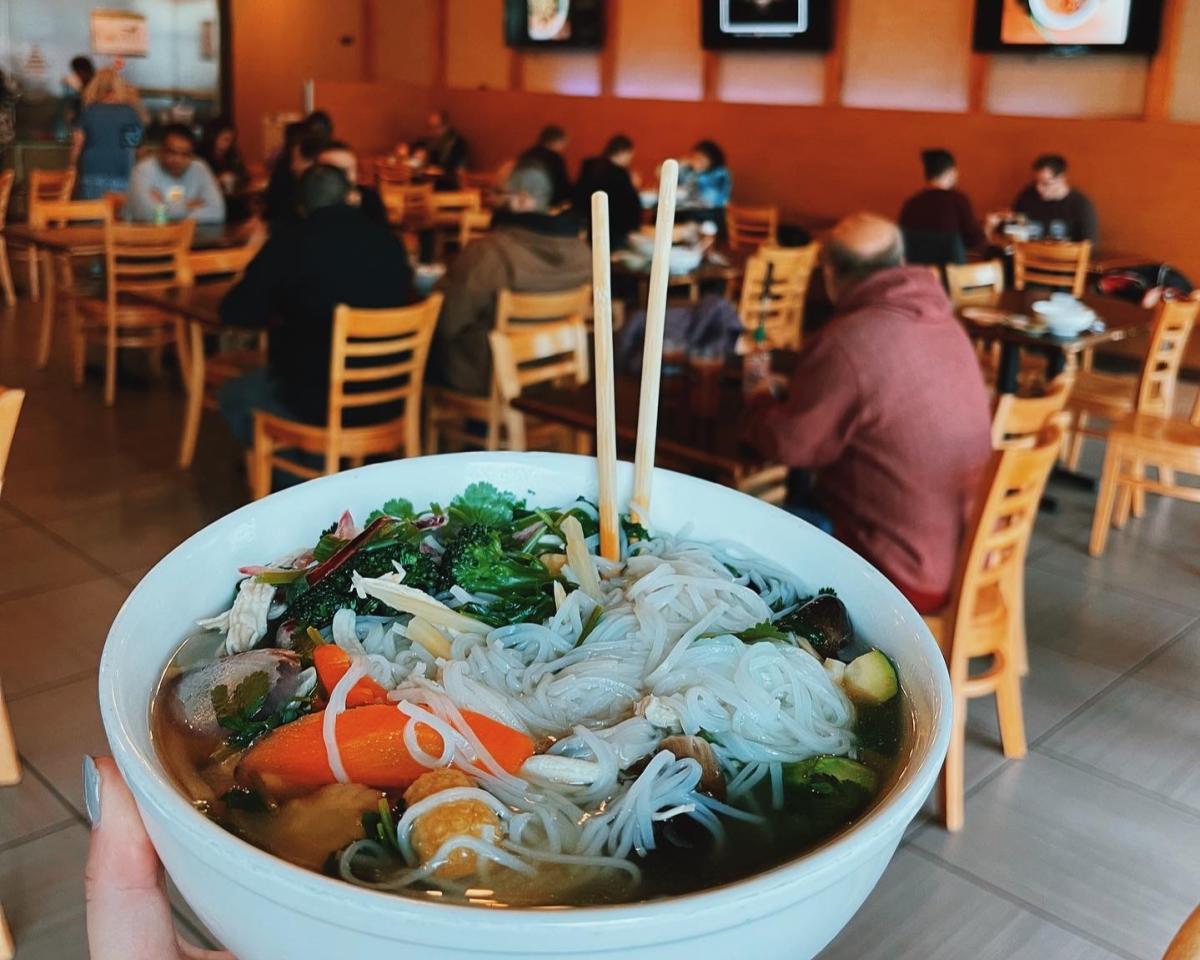 PhoNatic, "a more than Pho" concept, is a hidden gem in the Austin area with 3 locations across the metroplex! Each dish is fresh, flavorful, and warm! We recommend the chicken and veggie pho, pork egg rolls, and the banh mi sliders. The cozy atmosphere mixed with the Asian fusion aromas will keep you coming back for more, we can guarantee it!
Multiple locations | See locations
While Fat Dragon is popularly known for their dreamy dumplings, don't sleep on their ramen, which comes in ten different flavors! From ramen like the Spicy Jiro to a classic and local favorite, Tonkotsu, each slurp will have you fishing your bowl with your chopsticks for more. Pair your meal with unique shareables like Carnitas Gua Bao, Cheeseburger Egg Rolls, or even Chocolate Fudge Soup Dumplings!
North Austin | Directions
A Tokyo-born and LA-bred ramen spot with thick broth and perfectly handmade noodles! Choose from their six signature broths with savory flavors from chicken, pork bones, vegetables, and classic Japanese ingredients like bonito, sashi, and miso. The Chef's special is the Karaage Chicken Ramen with Garlic Shrimp Spring Rolls on the side, and we hear it hits the spot every time! 
North Austin | Directions
If you've been on the hunt for authentic ramen, Kanji is your new go-to! This local gem features cartoon-decorated walls and nine delicious ramen dishes to choose from. Try their signature Kanji Ramen, a shoyu ramen that comes with black garlic oil and smoky grilled corn! Another fave is the Katsu Ramen, topped with Japanese-style fried pork with bread crumbs and served with katsu sauce. They even offer gluten-free noodle options!
North Austin | Directions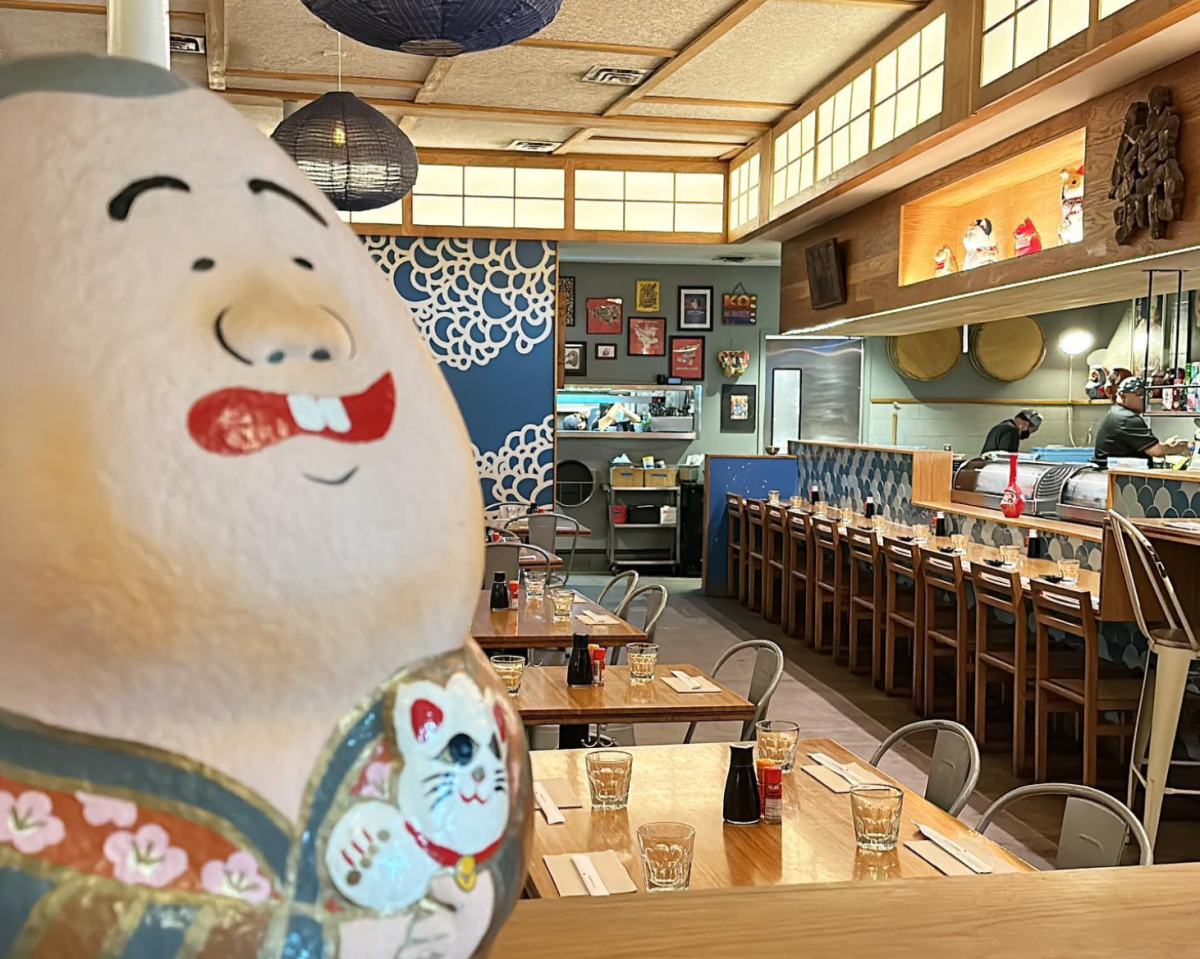 photo courtesy of Komé

This semi-casual spot is known for its sushi bar by night, but by day, its ramen is the perfect spot! Fan favorites include the miso ramen, veggie ramen, tonkatsu ramen, and shoyu ramen. Their ramen is only available during their lunch hours, so plan a cozy lunch date with the perfect midday pick-me-up!
East Austin | Directions
Lucky Robot is best known for its classic nigiri and its menu of Japanese and Peruvian-inspired small plates! Scroll through the large menu for long enough, and you'll see a tiny section of broth-based dishes. That's where you'll find the Robot Ramen, a bowl made with a light pork shoyu broth, topped with a marinated egg, green onions, bean sprouts, and pork belly! If you're used to the milky-white broth more common around Austin, this will be a welcome change of pace for you. 
Central Austin | Directions
This modern Vietnamese and Thai spot features an expansive patio, craft cocktails, and a must-try pho dish! Start out with their delicious apps, like the mini rice pancakes or surf clam ceviche. Then dive into their main dishes such as curry, Vietnamese-style fried rice, and of course, pho! The Pho '84 comes with delicious beef bone broth, brisket, eye of round rare steak, sliced Thai chili, rice noodles, and all of the classic toppings.
South Austin | Directions
This spot is all about traditional Japanese ramen...with a hint of Texas flair! There's an infinite amount of customization you can make to create your perfect ramen. You can pick from the type of broth, the thickness of the broth, the type of protein, and whichever toppings you'd like! Michi is the most popular item on the menu and it's recommended to order it with their Tonkotsu Shoyu broth, if you're looking for an obvious choice! 
Multiple locations | See locations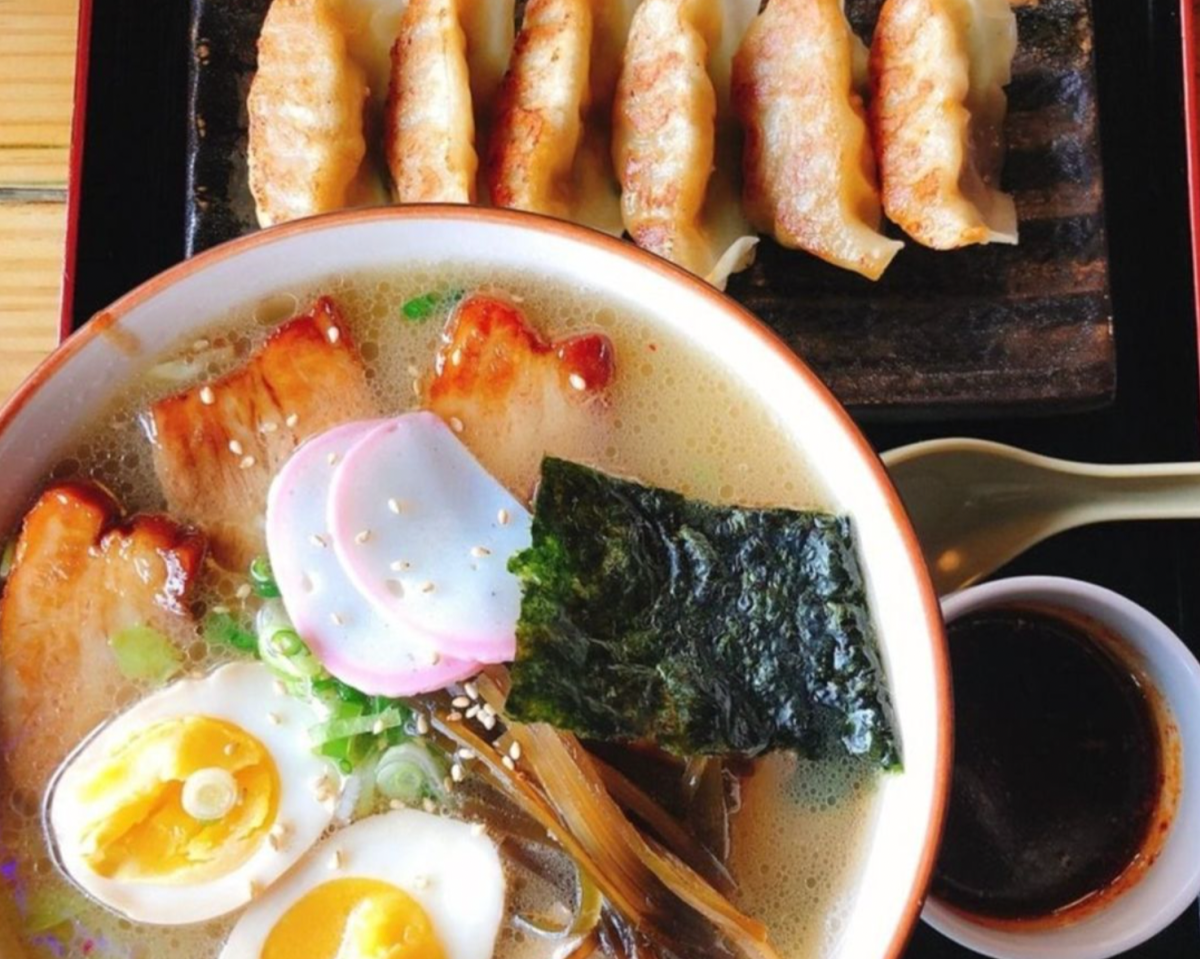 photo courtesy of Miyo

This is the most "hidden-gem-in-plain-sight" spot on the list! You'll find an authentic Japanese experience where you can eat warm ramen and tasty gyoza, drink imported Japanese sake, and indulge in Yakitori. The restaurant has an eclectic vibe, with hanging paper lanterns and creative graphic posters, making it the perfect casual spot to enjoy a bowl of tasty ramen. 
North Austin | Directions
Pho Craft is a Vietnamese restaurant located in a funky renovated airstream trailer near 12th and Airport! It has a small covered outdoor seating area, plus a tiny little rooftop patio on the building, perfect for a quick lunch date. Choose from beef, vegan, chicken, and dac biet (all the beef cuts) pho! We recommend ordering a Nitro Thai Tea or Vietnamese Coffee to-go to avoid the post-pho food coma.
East Austin | Directions
Located in an unassuming shopping center, Pho Please appears to be nothing too special, but the line that leads to the front door deems otherwise! Inside, you'll find a laid-back setting with warm wood tones throughout and dangling soft lights. Try their beef broth and chicken broth soups with the options of rice or egg noodles for a warm and filling meal! Their crab ragoons and egg rolls pair perfectly with pho and will definitely have you coming back for more!
Riverside | Directions
Ramen Tatsu-ya is a concept collab of two local chefs and DJs that honed their ramen craft in Japan and LA! Their spaces are a reflection of both cities, with modern and sleek seating areas and dragon murals across every wall. This chain spot has noodles and broths that are made fully from scratch, every day, so you know your dish will be fresh every time! Their signature pork tonkatsu usually has a line snaking around the building for a bowl.
Multiple locations | See locations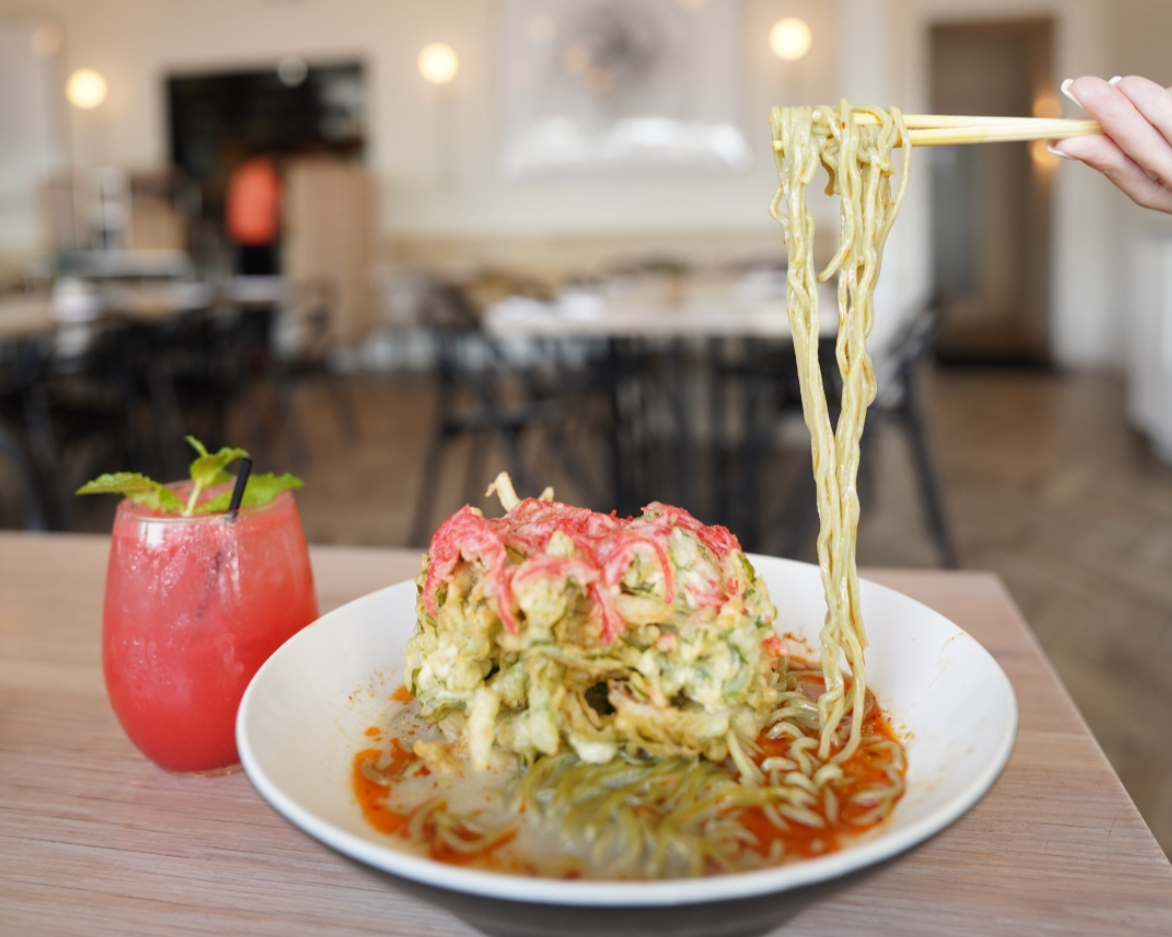 photo courtesy of Sazan Ramen

Find all things ramen in an airy minimalist space! Their signature bowl is the Paitan Ramen, a steaming hot rich broth that is a mix of chicken and pork bones, making it a lighter type of broth. They are also available in vegan and spicy versions! Try their Japanese whiskey flights that you can pair with the bowl of your choice, and end your meal with mochi for dessert!
North Austin | Directions
From the same team behind Pho Please, this spot on UT's campus serves a lot of the same menu items but has a more casual lunch vibe! Enjoy your pho in a large dining space surrounded by windows and natural lighting, or on their shaded patio. While the menu may be similar to Pho Please there are a couple of unique items served here, like the pho wagyu and the pho beef short ribs! 
West Campus | Directions
The weekend isn't the only thing you have to look forward to on Friday Jr...Thursday means it's Ramen Night at The Peached Tortilla! Featuring new and exciting ramen dishes and cocktails every Thursday, you can try all kinds of delicious noodle pulls and sips. You can find everything from movie-inspired ramen like the ramen from Parasite, to holiday-inspired cocktails like Christmas in July! 
North Austin | Directions
Sitting right next to the Neill-Cochran Museum House, you can find a cozy and casual pho spot, UTea Pho! They have 12 different pho to choose from like the Utea special that comes with steak, brisket, and meatballs. In addition to pho, their hand-made cream puffs are super popular and come in ten flavors! Add Vietnamese coffee or a fresh smoothie drink to have alongside your comfort meal!
West Campus | Directions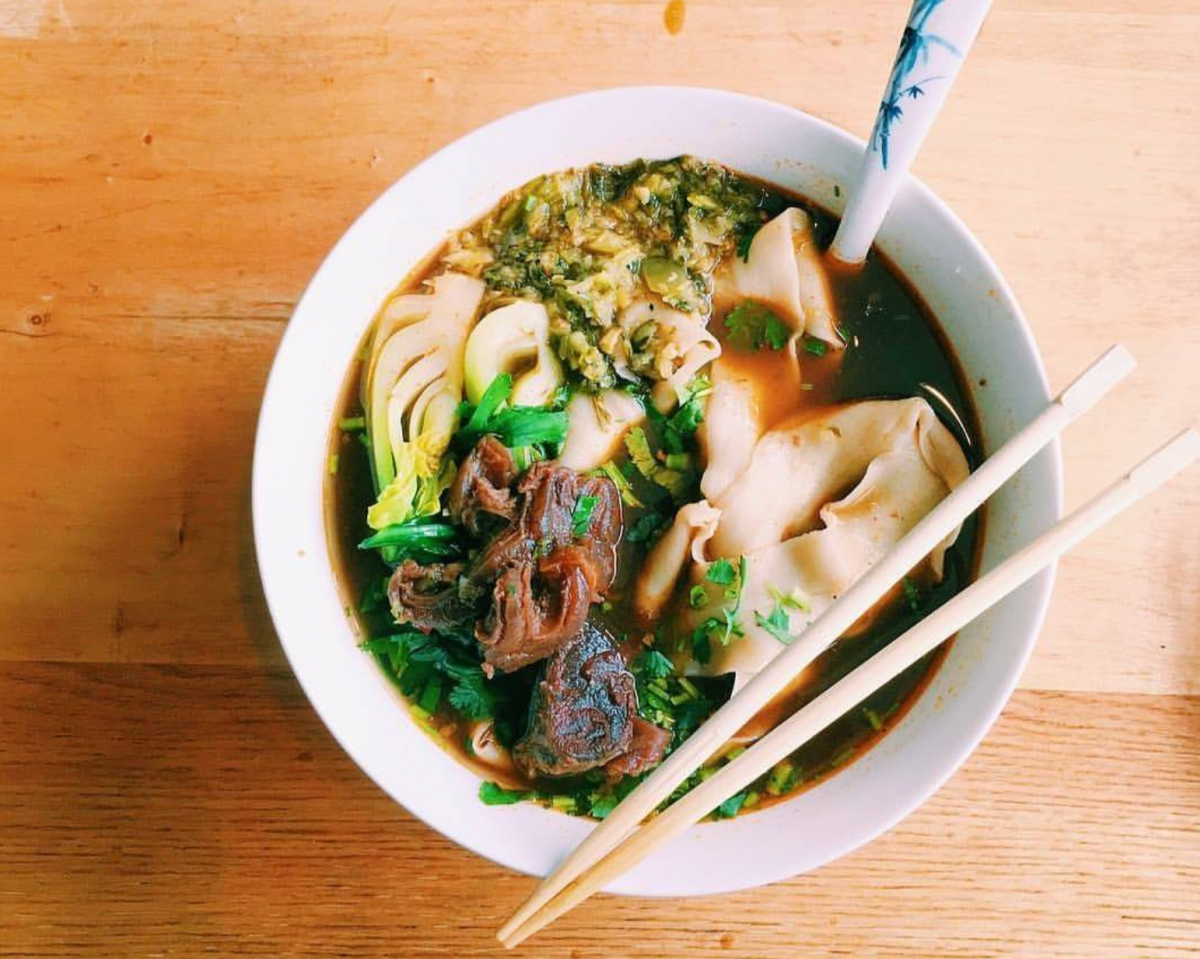 photo courtesy of Xian Sushi and Noodles

Xian is the first hand-pulled noodle restaurant in Austin, serving up phenomenal noodle soups and dry noodle dishes! You can actually see how the noodles are made as soon as you walk into the place. The noodles come in 6 varying thicknesses on a scale from vermicelli to triangle! You also have different preparation options from pork, shoyu, beef, and mushroom-soy broth. Finish your meal with the rice cake filled with mochi-flavored ice cream!
North Austin | Directions
Award-winning pho, anyone? 1618 has 9 outstanding pho options, all gluten-free, made with Vietnamese beef broth, slowly simmered for 24 hours, and served with rice noodles! From oxtail and filet mignon to vegetable and tofu pho, there's something savory and filling for everyone. Add bean sprouts, basil, lime, and serrano slices for an extra kick of spiciness and goodness! 
Riverside | Directions