Breakfast is the most important meal of the day so why can't you be able to have it any time you want? The good news is you can and thankfully, in Austin, there are tons of places where you can satiate your breakfast cravings morning, noon, or night!
Updated August 2023
---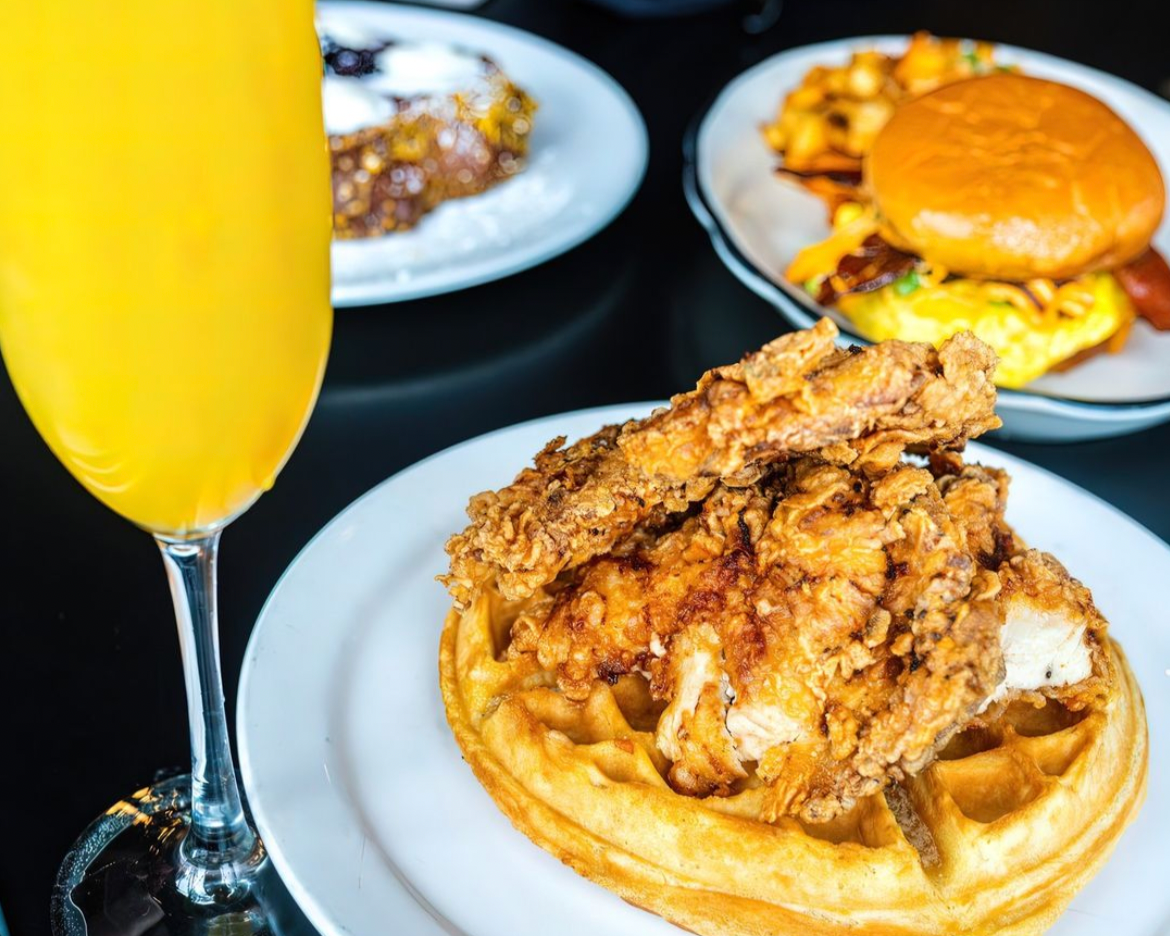 photo courtesy of 24 Diner

This spot is inspired by the classic diner of the '50s, serving all the comfort food! Sip on a roasted banana and brown sugar milkshake and get into some of the best chicken and waffles around town. Order some 24 hash for the perfect side, it's definitely worth it!
N. Lamar | Directions
 
Austin Java is open until the afternoon, serving all the breakfast items you can dream of! Give their favorites a try like their Texas french toast, migas, chilaquiles, and breakfast burger. Need a sweet little pick-me-up? Try the maple cinnamon oat latte or the honey nut latte!
South Austin | Directions
This spot is a go-to for lots of vegans and vegetarians! Bouldin serves up an amazing brunch all day every day. A fave breakfast plate here is the Smokin' Joe's Omelet that's made with pasture-raised eggs or scrambled tofu. P.S. The chipotle pecan pesto on this one is phenomenal! Their muffins are baked daily, so make sure to take a peep at those before you go!
S. 1st | Directions
Ciscos considers themselves the oldest Tex-Mex spot in the city, dating back to the 1950s! Ciscos has huevos rancheros that are a must-try, nine mouthwatering breakfast tacos, famous homemade biscuits, and more. If you're in the mood for something that's a little more on the sweet side, order their pancake plate and soak your cakes in their warm syrup!
East 6th | Directions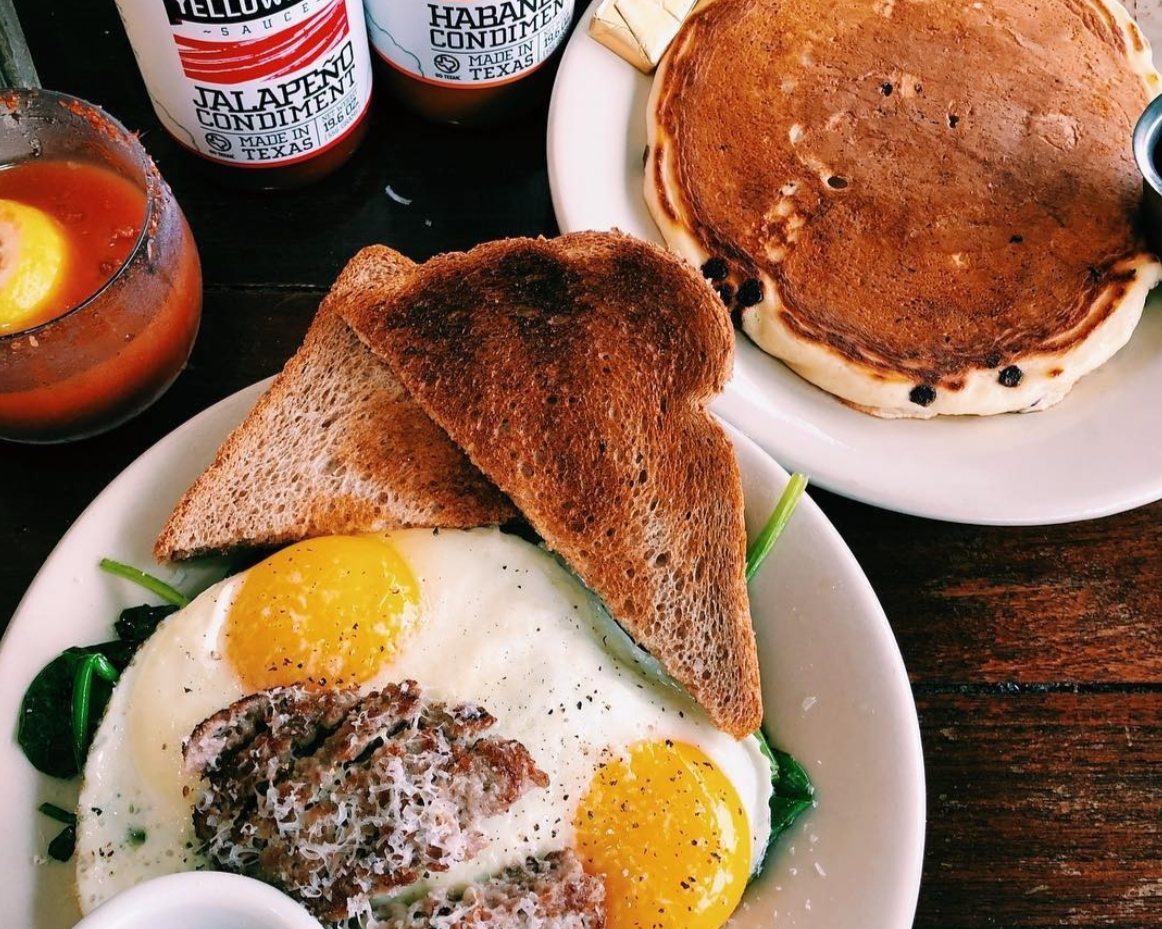 photo courtesy of Counter Cafe

This spot is housed in a former 1950s diner and features high-quality diner creations with a gourmet twist! Enjoy an all-day breakfast that serves crab cake benedict, fried chicken biscuits drenched in honey butter, pork chop and eggs, and many more. Their local coffee is bottomless too, so bottoms up!
Multiple locations | See locations
Chill at El Chilito with breakfast all day and a coffee bar! Their tacos and burritos are made with el milagro corn or flour tortillas and they feature farm-fresh eggs. Be sure to try their breakfast bowl with their creamy chipotle yogurt or an Austin staple, the chilaquiles with a Mexican hot chocolate!
Multiple locations | See locations
Breakfast tacos until 3pm always sounds like a good idea! Order the Don Juan El Taco Grande if you dare, the stacked breakfast taco with egg, bacon, potato, and cheese. There is also an endless amount of other taco combos to choose from if you want to dabble in a few or try them all!
East Austin | Directions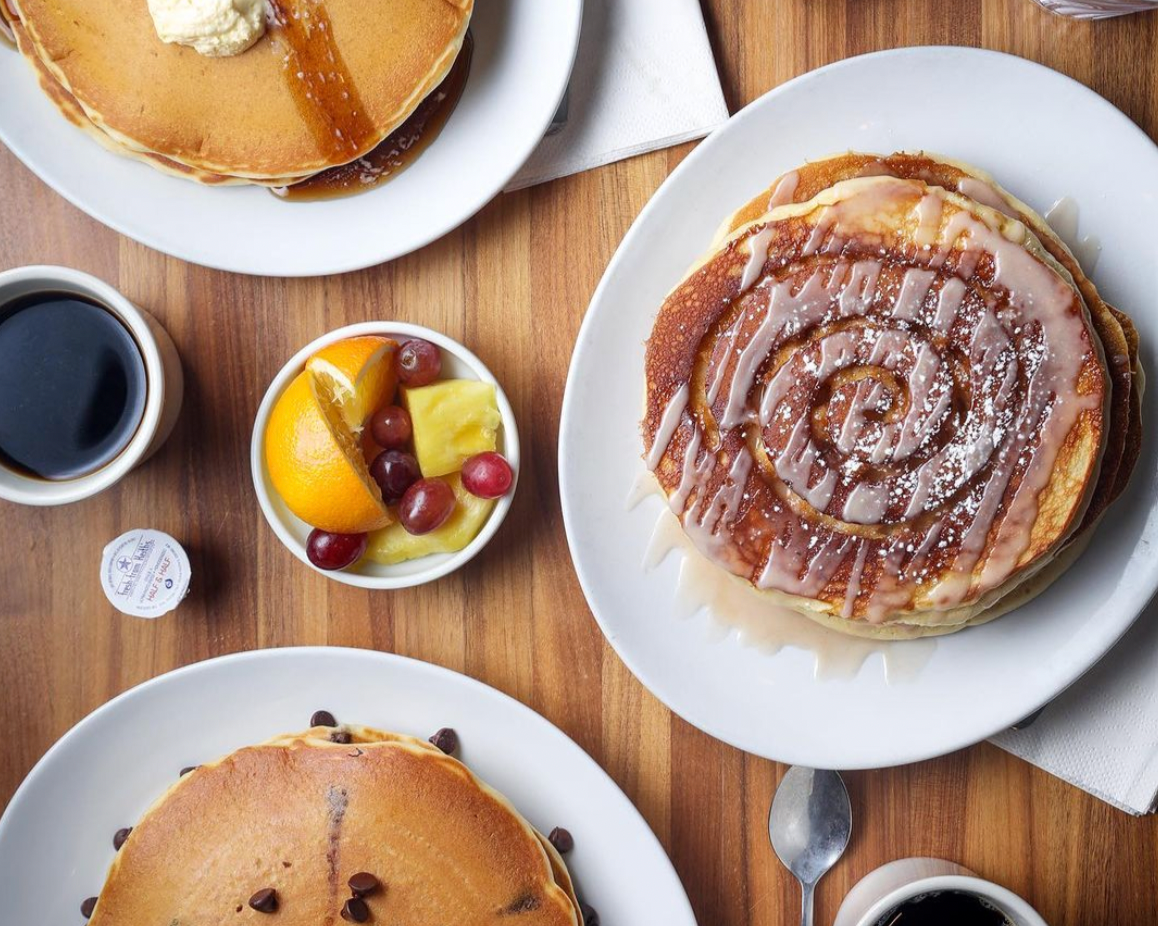 photo courtesy of Kerbey Lane Cafe

An Austin staple that's been open since the 80s and where many late nights end! Their breakfast is great, but their fluffy pancakes are renowned. You can choose from the classic buttermilk, chocolate chip, and blueberry or their monthly specials like peach cobbler, cinnamon roll, and other fun creations! There are also gluten-free and vegan options as well.
Multiple locations | See locations
When we meant all day, we meant all day! This breakfast taco spot is open 24 hours Thursday through Sunday and is one of the best hidden gems in town. Order your tacos from an extensively delicious list and be sure to stop by the salsa bar before taking a seat for all the different spice levels and flavors!
East Austin | Directions
Omelets are served all day at this long-time Austin spot! All of their omelets are prepared with three eggs and a combo of Swiss and cheddar cheese. You can choose to enjoy your omelet with a short stack of pancakes or two sides like fries, fruit, cottage cheese, black beans, or toast. Add a cold brew coffee or a horchata for a refreshing end to your meal!
Airport Blvd. | Directions
Red River Cafe is an old-school and cozy diner offering all-day pancakes, breakfast tacos, omelets, and more! A popular and loved breakfast item from their menu is the egg BLT which comes with a side of crisp homemade fries. If you want to try their specialty though, give their french toast with fresh blueberries a go!
West Campus | Directions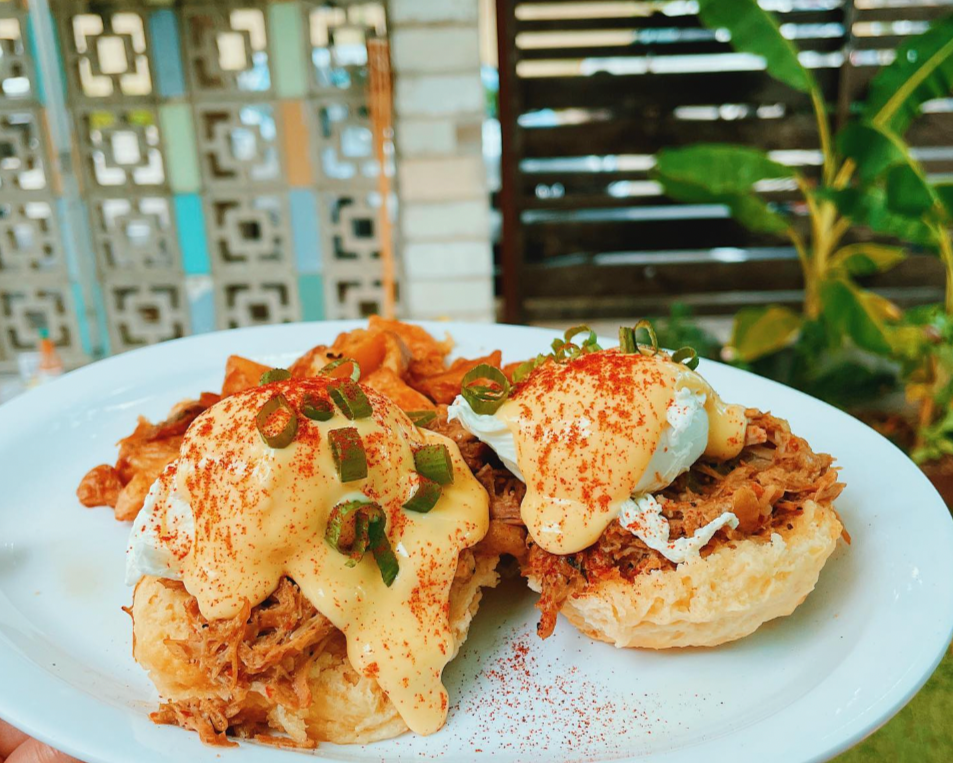 This traditional southern little diner serves the most delish soulful New Orleans flavors! From hearty breakfast sandwiches and biscuits to tacos and hot cakes, the all-day breakfast options are endless. Try one of their staples like their fried chicken biscuit served with grits or potatoes, or the cajun scramble that comes with their amazing crawfish étouffée! 
East Austin | Directions
Get breakfast and brunch favs until early afternoon 7 days a week at Snooze! From pancake and french toast creations to omelets and breakfast riffs, this spot truly has it all. Make your experience a little extra bubbly with some fun mimosas like the palomimosa or the blood orange mimosa!
Multiple locations | See locations
As far as late-night bites go, this original diner is your ol' faithful! Open till 3 AM some nights, this gem serves up an impressive menu from star cakes and avo toast to chicken fried steak and eggs and quesadillas. Stars also has boozy coffee, hot or cold brew if you want to keep the good times rolling!
North Austin | Directions
This taqueria-style spot with all-day breakfast tacos all weekend long! It's a local fave and with several locations around town, you can find them in some of your beloved coffee shops. From the otto taco with refried black beans, double bacon, avocado, and jack cheese to the vaquero taco with scrambled eggs, grilled corn, roasted peppers, and jack cheese, you can't go wrong with your choice at Taco Deli!
Multiple locations | See locations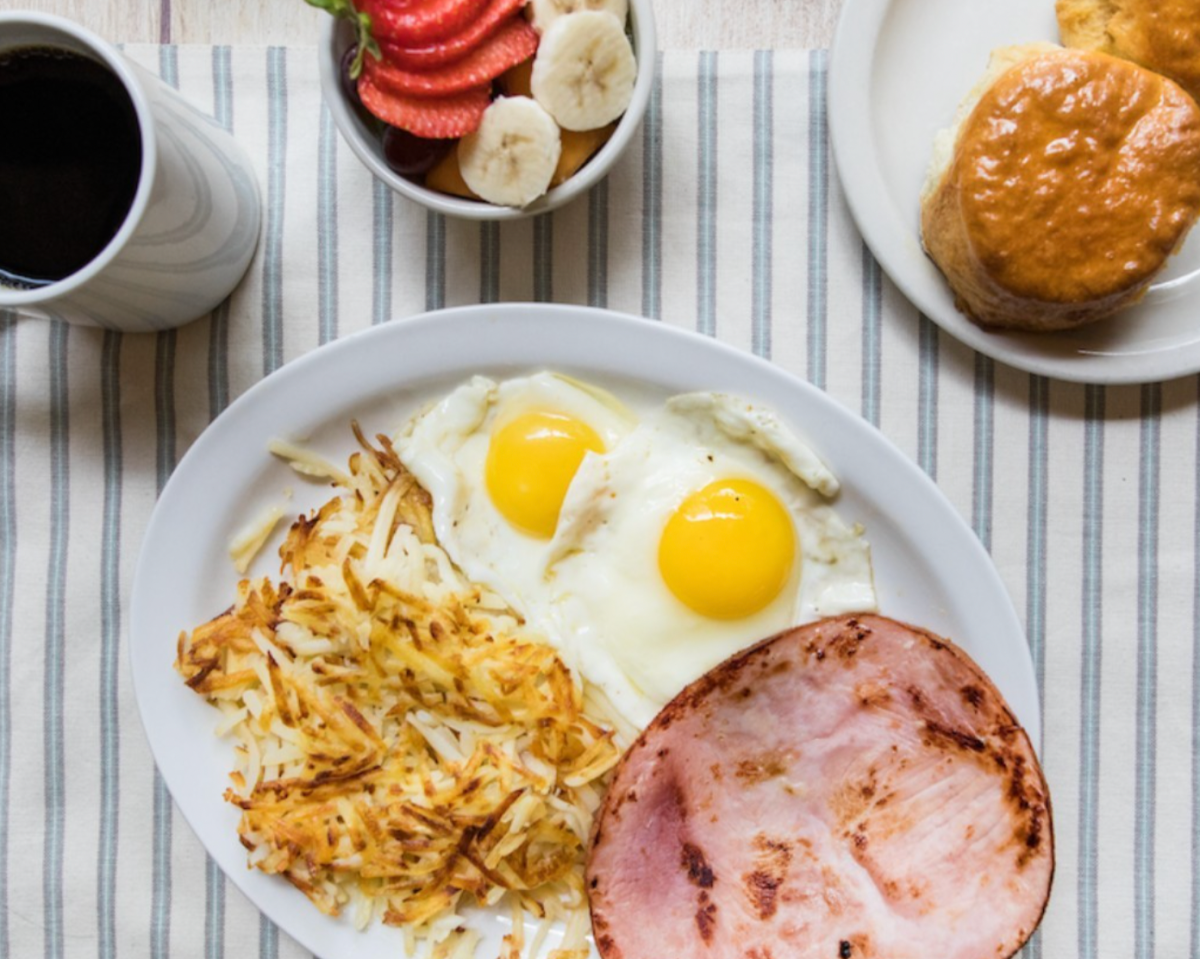 photo courtesy of Waterloo

Waterloo has been a casual and staple breakfast spot for Austin since 1976 and for very good reasons! You can find everything from Tex-Mex favs to pancakes, and beyond. Dress your migas in fresh red salsa or build your own breakfast burrito for the perfect first bite of the day!
Multiple locations | See locations