It's National Espresso Day and we had to join in on the fun! Espresso martinis are all the rage right now and Codependent serves up a mean one! This upscale, beautifully lit space is open all day and evening; enjoy a morning coffee, or indulge in a beverage from the happy hour and night bites menu! 
Updated November 2021
---
Codependent is conceptual coffee and cocktail bar inspired by Italian luxury, apertivo culture. This high end design showroom opened its doors at the end of September! Located on the first floor of the Independent Condo Tower, this chic little spot was designed by Urban Space Realtors + interiors, known for their modern visions! It's perfect for a first date, happy hour with friends, or working on a project with colleagues or classmates!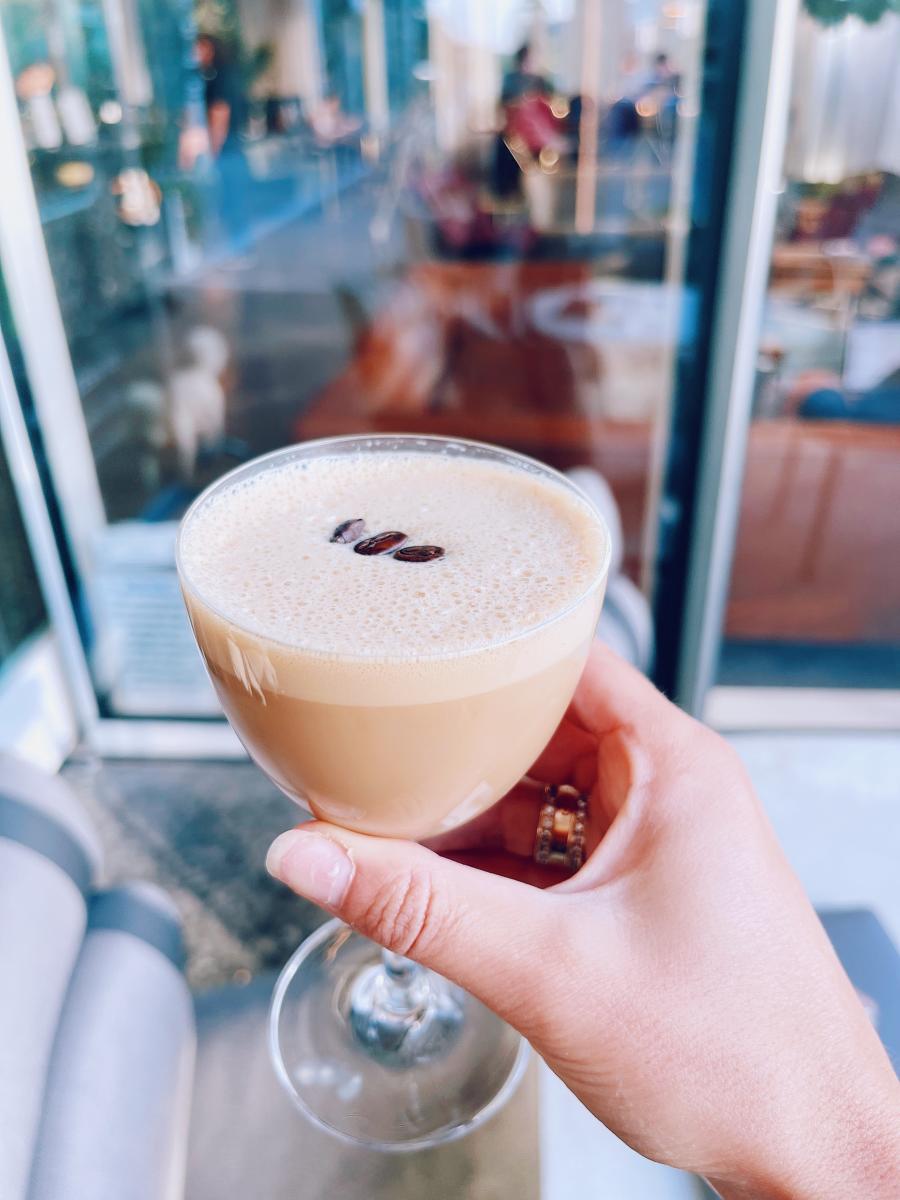 THE MENU
Whether you are stopping in for breakfast, happy hour or a night cap; codependent has something for everyone! The morning menu features coffee classics such as Americanos, Cappuccinos, Lattes, etc. Including a plethora of teas and other AM beverages. Sip your coffee alongside a warm pastry or croissant, frittata, or grab a sandwich for lunch! As the ambience switches from day to night, level up with a board of meats, cheeses, & jams galore! Also, find several other Italian inspired snacks on the night bite menu! 
COCKTAILS + COFFEE
We've traded in the classic ranch water for Codependent's "Magic Water", passion fruit infused tequila beverage with hints of Serrano, lemon and chili salt! We of course had to celebrate with an espresso martini, but the alcoholic coffee beverages don't just end there. The One Night Stand or The Codependent have unique ingredients and flavors that surprise you with every sip! Including a great selection of beers and wines, by the glass and bottle! 

PS: don't miss happy hour on weekdays from 4-6pm featuring $10 cocktails, $5 OFF wine by the glass + charcuterie boards.
---