Happy Pride Month! In constant pursuit of inclusivity, we always want to be vocal about our support for the LGBTQIAP+ community, this month especially. Dallas has the 6th largest LGBTQIAP+ population in the US, and we want to celebrate them! We've rounded up 20+ colorful Pride celebrations in Dallas for you to live proudly, wave your pride flag in support, and empower the community through events and fundraisers!
Updated May 2023
---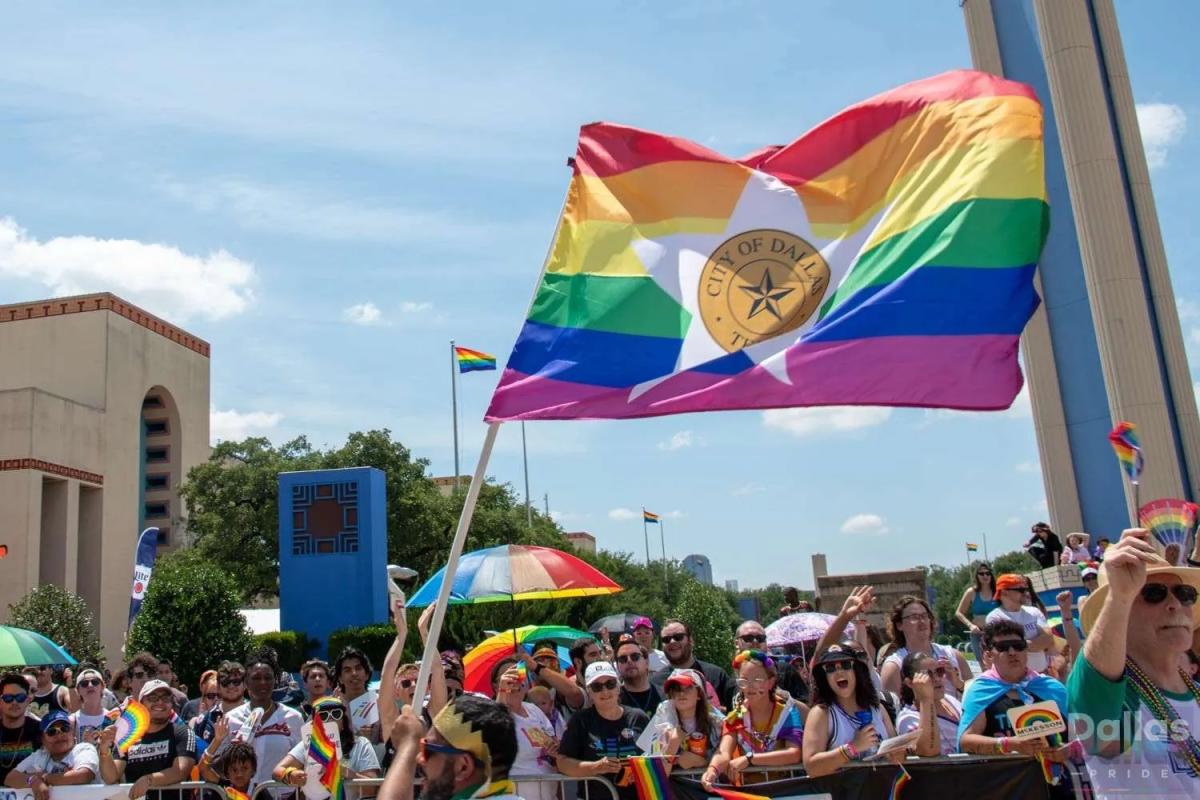 Image courtesy of Dallas Pride
Dallas Pride is celebrating 40 years of dedication to strengthening, supporting, and celebrating the LGBTQ+ community! Head to Fair Park on June 3rd to kick off the weekend with the Dallas Pride Music Festival from 11am to 9pm. The event will feature a variety of musical and dance performances on three stages, with Allison Ponthier as the headliner. Along with great music, attendees can enjoy local food and retail vendors, plus community resources and education! Tickets are $10 for adults ages 20+. This is a family-friendly festival, so bring along the whole fam! Tickets are $5 for teens ages 13 to 19, children 12 and under can attend for free!
The fun continues Sunday, June 4th with The Alan Ross Texas Freedom Parade from 2pm to 4:30pm! The parade is free to attend, featuring over 150 floats, bands, and groups. Wear your brightest colors and get ready for a rainbow-filled day!
Fair Park | Directions
MORE PRIDE MONTH EVENTS
Stop by to Dallas Comedy Club from 8:30pm to 9:30pm for an inclusive variety show! Hosted by Stephan G, the show will feature stand-up, improv, sketch, and original characters, all performed by an amazing cast of LBGTQ+ identifying performers. Admission is $15.
Deep Ellum | Directions
Sip and stroll through the gayborhood from 6pm to 9pm! Participants can purchase a $10 CSMA wine glass at Round-Up Saloon, then enjoy free wine from participating merchants around Oak Lawn!
Oak Lawn | Directions
Enjoy a full Sunday Funday on the Canvas Hotel rooftop, with brunch and drag performances throughout the day! The festivities kick off at 1pm and last until 7pm, with drinks, eats, dancing, and most importantly, community. Tickets range from $25 to $65.
Southside | Directions
The Dallas Holocaust and Human Rights Museum is featuring a special exhibition called Rise Up: Stonewall and the LGBTQ Rights Movement this month! To complement the exhibit, they've invited the community to discuss visibility, political engagement, and how to foster a thriving and welcoming social sphere. The event will feature testimonies from local LGBTQ trailblazers, sharing how they each carved a path forward in the fight for equality. This event is free and begins at 7pm.
Downtown | Directions
The 2023 Arlington Pride Celebration presented by the HELP Center for LGBT Health & Wellness will take place at the Levitt Pavilion! Enjoy performances from RuPaul's Drag Race Queens Angeria Paris VanMichaels, Symone and Kennedy Davenport, DJ Al Farb, more entertainment all day long. Plus, shop the street fair full of local vendors! The event lasts from 6pm to 11pm. 
Arlington | Directions
The Dallas Arboretum is highlighting the unique & exceptional contribution of local LGBTQ+ artisans, entertainers, and chefs all weekend long! The event kicks off with a keynote speech from Robert Emery, President of The Dallas Way, and is open until 5pm both days. Ticket prices range from $10 to $16.
White Rock | Directions
Get ready to crawl through Oak Lawn all night long! The crawl kicks off at Mr. Misster at 4pm and goes until midnight, featuring complimentary drinks, food and drink specials, a drag show, and an awesome after-party! Tickets range from $10 to $20.
Oak Lawn | Directions