One part all day café with an extensive menu from pork belly fried rice to chilaquiles, and one part neighborhood specialty grocer, Mour Cafe is a great stop in the South Shore District!
Updated August 2021
---
A restaurant set with the intention of connecting people and cultures over food, what makes also makes Mour is its collection of locally sourced items. After your meal, be sure and browse the carefully curated selection of goods including wine, beer, kombucha, cookies, chips, and "mour"!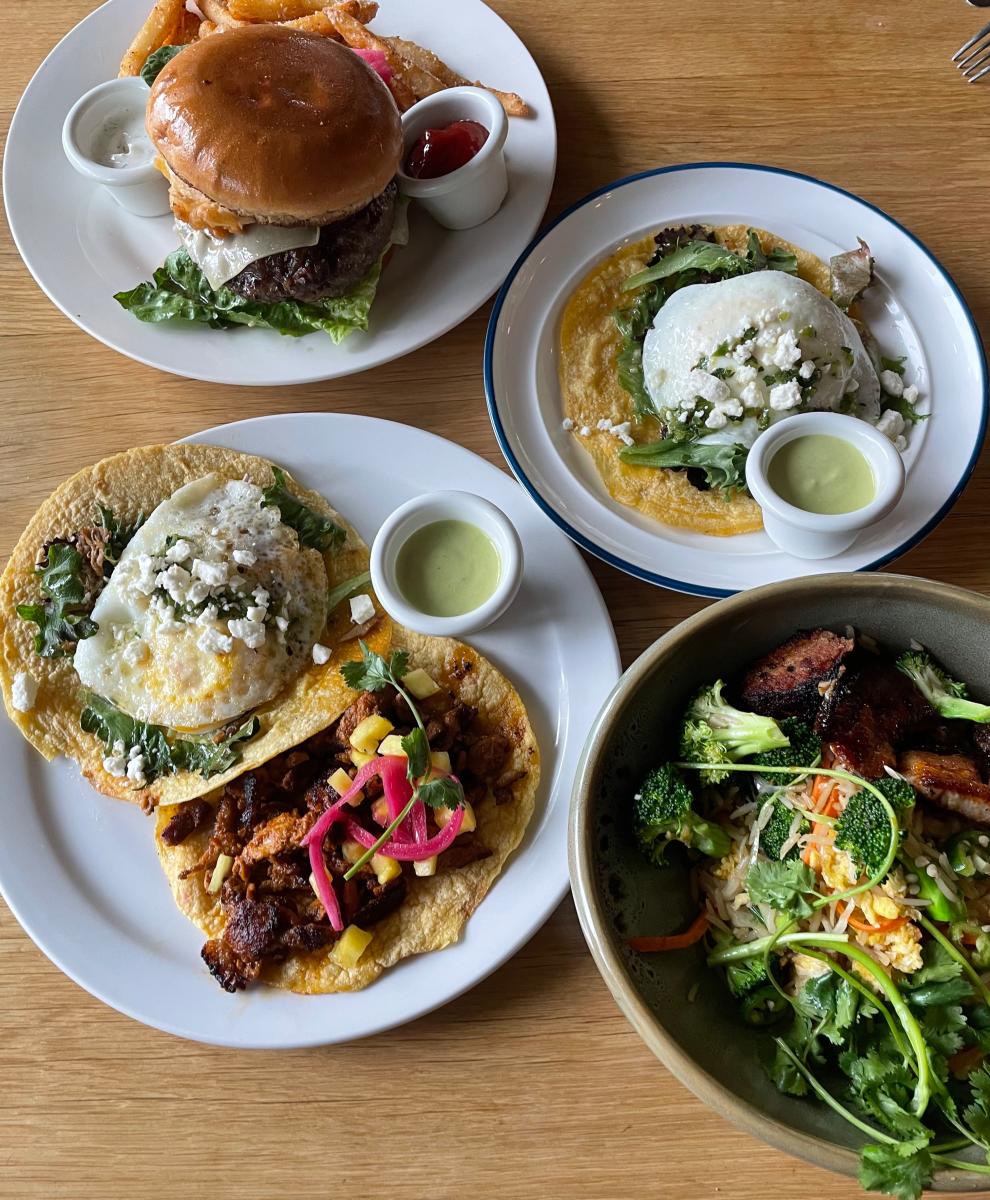 ATMOSPHERE
Mour Café recently renovated their space, providing guests with more outdoor dining options. Check out the quaint, serene back patio or sit out front on one of the café tables alongside South District Drive. And inside the easy-going and modern space, you'll find muraled walls with hidden messages.
FOOD & DRINK
The farm to table restaurant sources responsibly from local farmers and environmentally conscious vendors. The menu is a diverse one that is primarily influenced by traditional Mexican dishes. The tlayuda, a Oaxacan dish with chorizo, has become one of the most popular items on the menu, while the huevos rancheros is a favorite of ours for brunch. While the menu isn't entirely Mexican, most dishes (like the chicken tikka masala) are accented by delicious sauces.

Kick off your meal with one of their delicious cocktails. We recommend trying the refreshing watermelon frosé in the Summer!
---