Spooky season is officially here and there are some fun ways to get into the spirit around town! If you are interested in getting a little spooked with some booze in hand, you are in the right place! Check out these Halloween-themed bars below!
Updated October 2023
---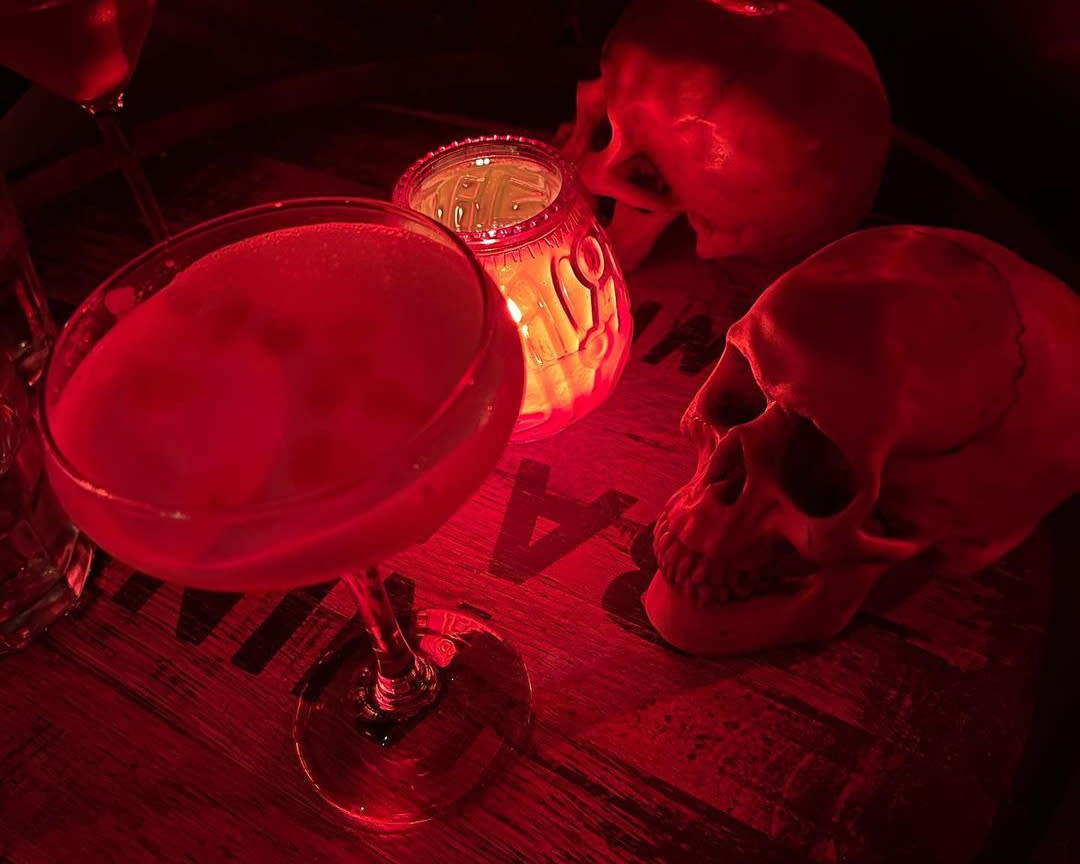 photo courtesy of Dumont's Down Low
Find this haunted basement vibe on 4th St downtown! It has a dark and intimate vibe with a feel of Austin's history. You can sip on fancy cocktails like El Diablo and enjoy all the spooky fun!
Downtown | Directions
One of our favorite bars that take themes to the next level! Find it on South Lamar with decor from head to toe. Come enjoy weekend DJs and a Halloween bash on the 31st!
S. Lamar | Directions
Step into a world of magic aka a Harry Potter wonderland at Hoot & Annie! This spot is complete with specialty cocktails to delight your inner wizard. There's tons of decor and hidden surprises, so you'll be entertained all night long!
Round Rock | Directions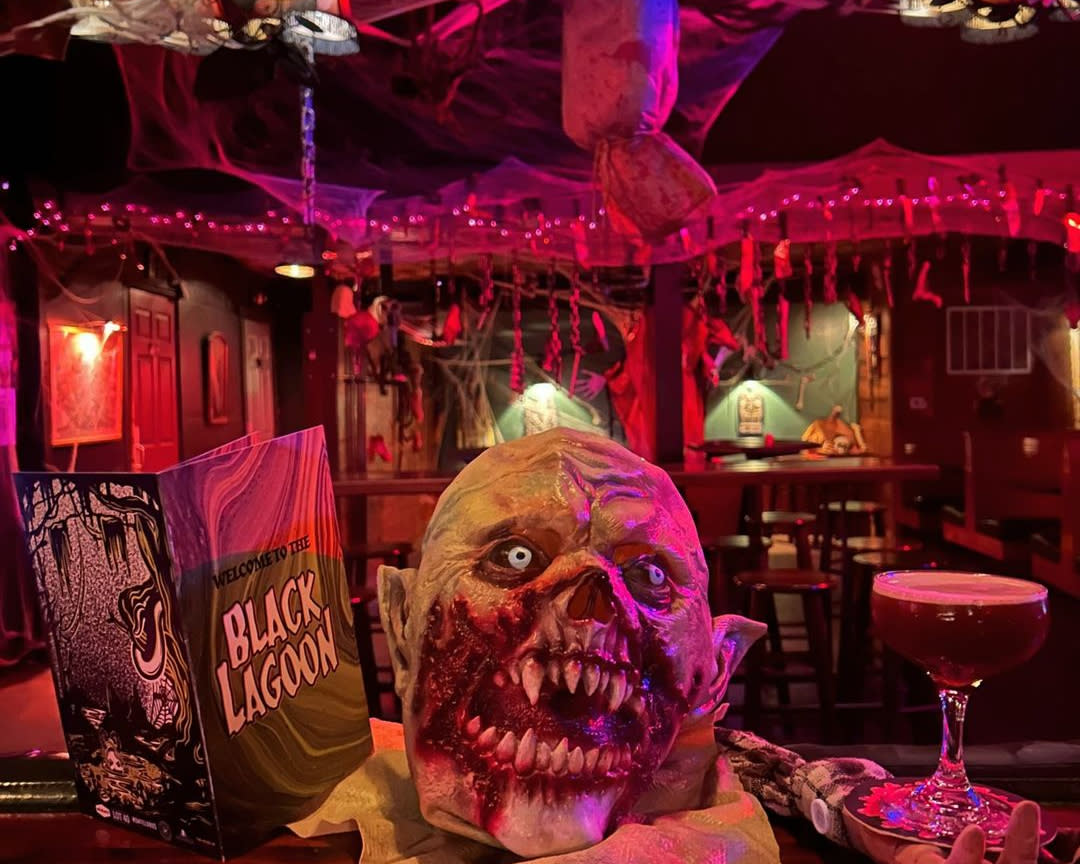 photo courtesy of King Bee
Step into all of the east side vibes at King Bee! With a Black Lagoon pop-up and fun spooky menu items, you and your crew can get in the spooky spirit. Take in all of the decor, games, and fun!
East | Directions
Lefty's Shop of Horrors is an interactive, month-long Halloween pop-up in a scary neighborhood patio bar! There's a robust list of cocktails, tarot card reading, bingo, drag shows, and more. If you have a furry friend, sign them up for a fun costume contest!
East | Directions
Killer Halloween cocktails and terrifying decor! Come for drag, horrors on the big screen, pizza till 2 am every night, and more. End the night on a sweet note with a Jeepers Creepers drink that comes with candy eyeballs!
SoCo | Directions
photo courtesy of Lucille Patio Lounge
Calling all Stranger Things Fans - this spooky spot is for you! Find decor and photo ops throughout this fun Rainey St. bar. Catch an AHS screening while you sip on spooky libations too!
Rainey | Directions
Every Sunday enjoy a free hair-raising movie night at Moxxy! Enjoy all of the free candy to satisfy your sweet tooth. All you have to do is BYOC (Bring your own chair)!
University | Directions
Find a spooky vibe all year round at this horror-themed hidden speakeasy! Once October rolls around, they like to turn it up a notch. Head to Fire House or El Cockfight first for cocktails and the secret code!
East | Directions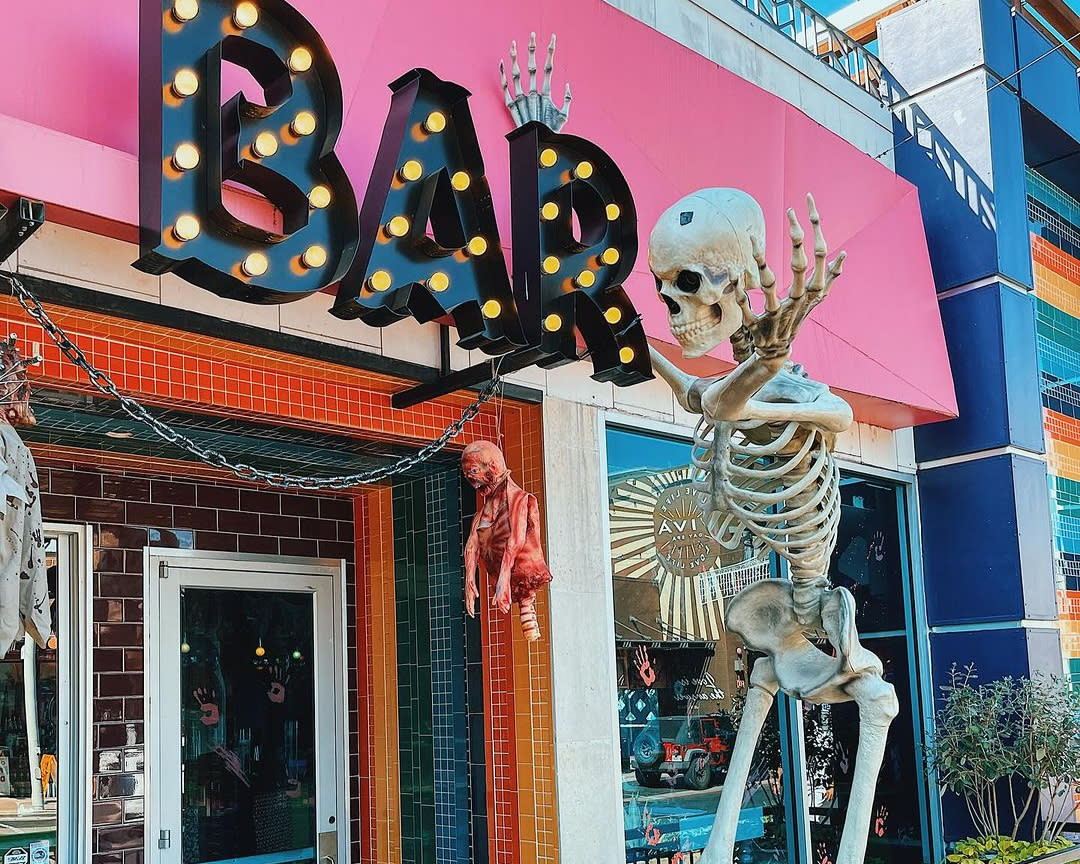 Come for the boo's and stay for the good vibes! Enjoy themed drinks, themed decor, and spooky fun on Rock Rose at the Domain. Spin the giant colorful wheel for a haunting surprise!
Domain | Directions