The High Holidays or, the High Holy Days, are the most widely observed Jewish holidays and include Rosh Hashanah, the Jewish New Year (September 25-27, 2022), and Yom Kippur, the Day of Atonement (October 4-5, 2022). This year, celebrate with classic Jewish food, attend services around Dallas, and gift the perfect holiday presents!
Updated September 2022
---
Food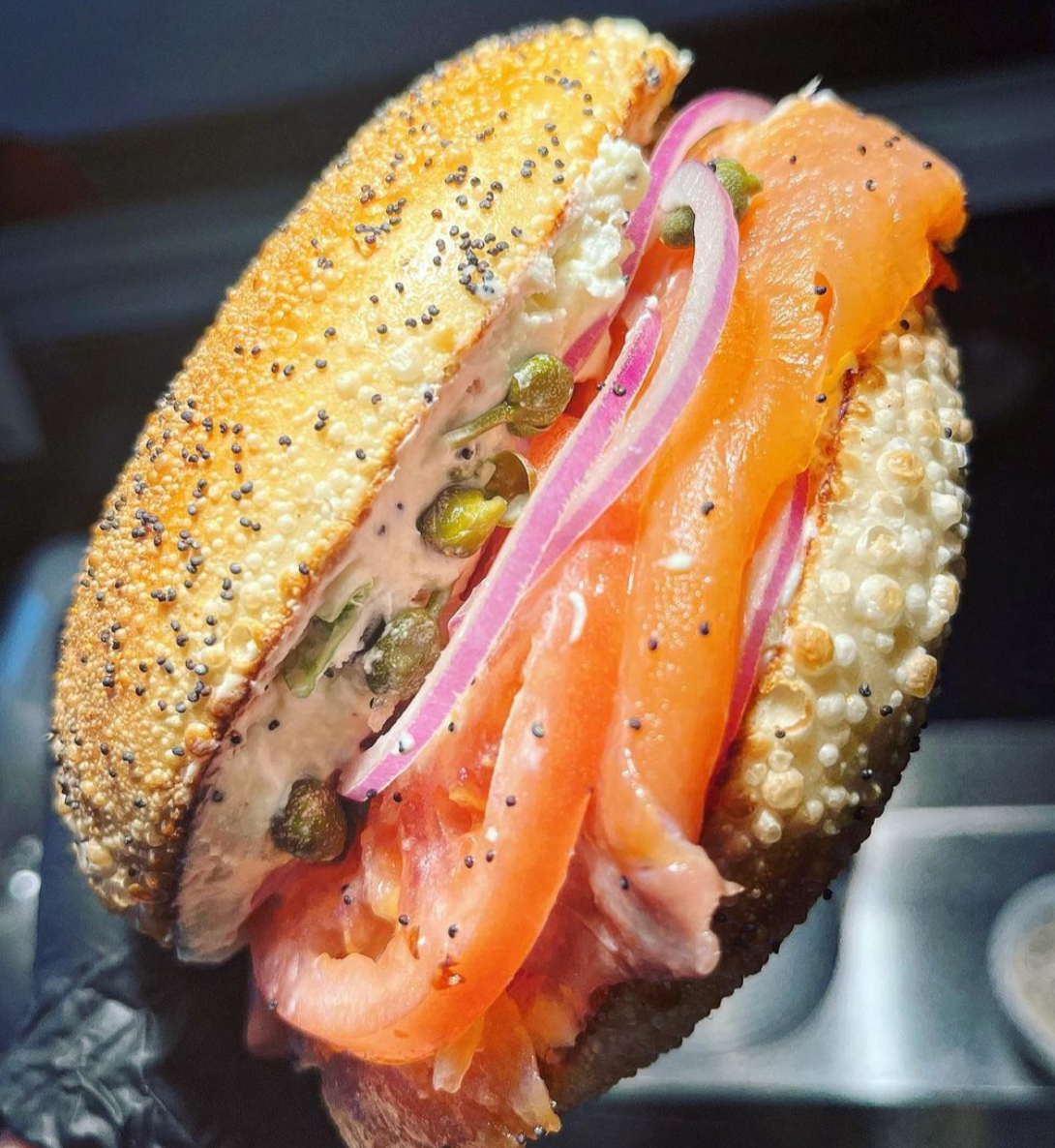 Photo courtesy of Shug's
Shug's is known for their bagels and schmear, and this High Holiday they're offering 4 different catering packages! Lox Bagel boxes can serve 6, 12, or 18 people. The best part? They're fully customizable! Choose your bagels, cream cheese, and deli salad. For dessert, they also have a sweets platter with muffins and cookies.
In Richardson since 1997, Milk and Honey is a Kosher market featuring a wide selection of Jewish groceries and Middle Eastern favorites. They were even featured in D Magazine's Best of Ethnic Foods Markets in 2014! You can find authentic dishes like shakshouka, falafel and shawarma on their grill menu. In the market, the shelves are stocked with Israeli staples such as olives, pickles, and even frozen items like Malwach and Jachnun!
The Deli News Dallas location has been serving the Jewish community Rosh Hashanah dinner since 1987. Now, their Frisco location is also catering the holiday! You can find appetizers like matzo ball soup, latkes, and potato knish. For a main course, their hand-sliced NY style lox is sold by the pound. For dessert, enjoy from six different offerings including rugelach and strudel.
A Dallas brunch classic, Beverley's serves a diverse brunch menu that combines Jewish, Texan, and French cuisine. Chef Greg Katz created the restaurant hoping to combine his family's Jewish recipes with his experience living in Tel Aviv and NYC. While they do not have a specific High Holiday menu, you can always enjoy elevated versions of traditional brunch dishes include Challah French Toast, Caviar and Latkes, and spicy Shakshuka.
Baking traditional bread with clean ingredients since 1992, Empire Baking is offering 10+ High Holy Days options. Sweet breads such as challah rounds, ragulas, and babkas are available. Savory options include bagels and Jewish rye loaves. Preorder for pick up at either of their Inwood Village or East Dallas locations!
Starship Bagel is offering unique flavors of bagels and schmear. Bagel flavors like Zaatar, salt, onion, and pretzel pair perfectly with schmears like green olive, fermented jalapeno, and scallion. Individual bagels or bulk orders are available!
Commissary Downtown offers traditional bagels by the dozen or platter. While they do not have a specific High Holiday menu, you can always order catering online or pick up their delicious items in store.
Located in East Dallas, Pickletopia is 100% certified Kosher and a great one-stop shop for putting together a holiday spread. Pickled items include bread and butter slices, onion sticks, turnips, olives, and escabeche. 
Both a market and catering company, Kosher Palate carries a wide assortment of Heimish brands and Israeli products. Its mission is to bring New York style Kosher items at the best possible prices. A rotating array of cheeses, meats, olive oils, prepared holiday foods, and wines can all be found here!
This Kosher market and restaurant serves a Shabbat special every week, perfect for a day of rest during the High Holidays! Choose from a variety of 5 salads to pair with salmon, meatballs, roast beef, or chicken, and rice or baked potato. And of course, every meal comes with Challah bread! Place an order for 4-10 people by the Wednesday prior.
K Market in Far North Dallas has a mission to provide Kosher food that brings smiles to faces – and they do just that! From basic day to day essentials to all the large holiday meal catering, they pride themselves on being affordable and accessible. Produce, meats, packaged & prepared foods, and many more options!
Established in 2011, Benny's has everything from sandwiches and melts to pizzas and babka. Bagels are available daily, with Benny's Famous Challah available every Friday! All these options are available for dine in, order ahead, and to-go. Everything here is 100% Kosher and vegetarian! 
Middle Eastern favorites meet an Italian twist, and it's all both vegetarian and Kosher! With menu items like Malawach pizza, cheese bourekas, and Ziva, there's something for everyone!
Scary tastes good at these two bright green locations! Over 20 flavors of self-serve frozen yogurt and 75 toppings are sold by the ounce, all while accommodating Kosher, vegan, and gluten free diets.
---
Family Fun & Services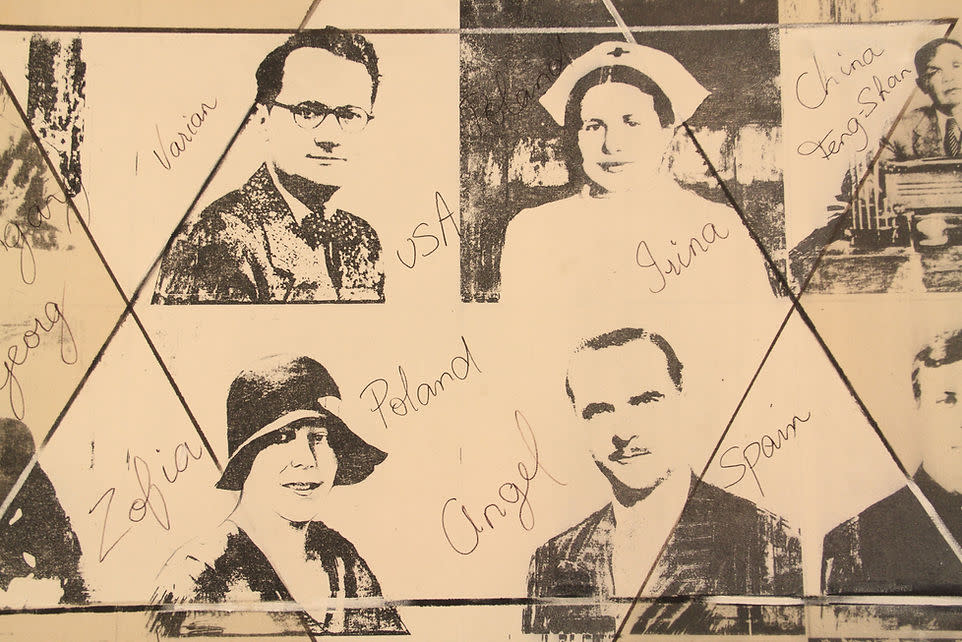 Photo courtesy of Museum of Biblical Art
The Museum of Biblical Art has two featured exhibits that celebrate Jewish culture and history! Andy Warhol's Jewish Heroes and Icons exhibit is home to his portraits of famous people with Jewish backgrounds, such as Sigmund Freud, Gertrude Stein, and George Gershwin. Barbara Hine's Celebration of Survival exhibit is a dedication to the beauty of Jewish history, she even incorporates soil from Israel into her paintings!
 
The Intown Chabad is hosting multiple days of services in Uptown and Downtown Dallas! Rosh Hashanah services start Sunday, September 25th and end Tuesday, September 27th, located at the Intown Community Shul. Yom Kippur services are on October 4th and 5th at the Marriott.
The Chabad of Dallas is your go to center for Jewish community events! This High Holiday they have a variety of services for both Rosh Hashanah and Yom Kippur, along with Children's Programs during the services. Highlights of the Youth Shul include songs, stories, skits, discussion groups, and even games and prizes.
---
Gifts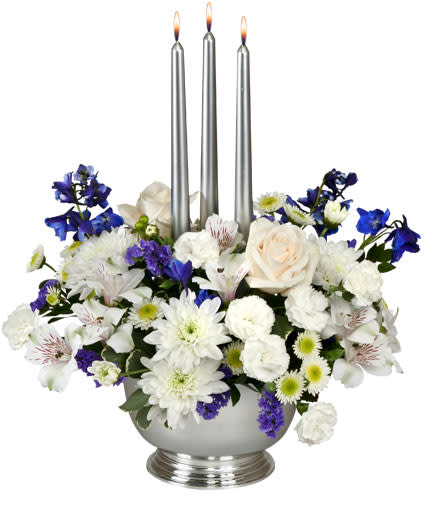 Photo courtesy of Paula's Everyday Petals & More
The Source Gift Shop is your spot for all things Jewish holiday gifts! Year round, they offer gifts for special occasions. Their Rosh Hashanah selection features ram horns, serving platters, apple honey pots, greeting cards, and more! Visit their store or shop online.
Temple Shalom's gift shop features a large selection of Judaica, sourced both locally and from Israel! Gifts available for purchase include candlesticks, jewelry, books, scrolls, and more. 100% of proceeds go to the Temple.
This Bishop Arts florist offers a variety of beautiful arrangements for Rosh Hashanah! Over nine different bouquets and baskets are available for delivery or pickup, each designed with the holiday themes in mind! 
Operated by Jewish Family Service of Greater Dallas, this charitable thrift store sells a variety of gently used items for men, women, and children. Here, the Jewish community and beyond can find quality resale items at bargain prices. Whether you donate or shop here, you're supporting JFS's programs and services for those in need.
---
you may also like