Although it's slightly colder in Austin right now, we can expect patio weather to continue. Loro outdoor seating and tasty food are awaiting you! 
Updated January 2022
---
Chefs Tyson Cole of Uchi & Aaron Franklin of Franklin barbecue (two of Austin's most infamous restaurants) have made their mark on the city with this concept. A mix between grilled and smoked meats, flavors from Southeast Asia and Japan combined with Texas bbq flavors. The dishes are meant to be shared and they have such a unique menu that you'll want to try a little (or a lot) of everything.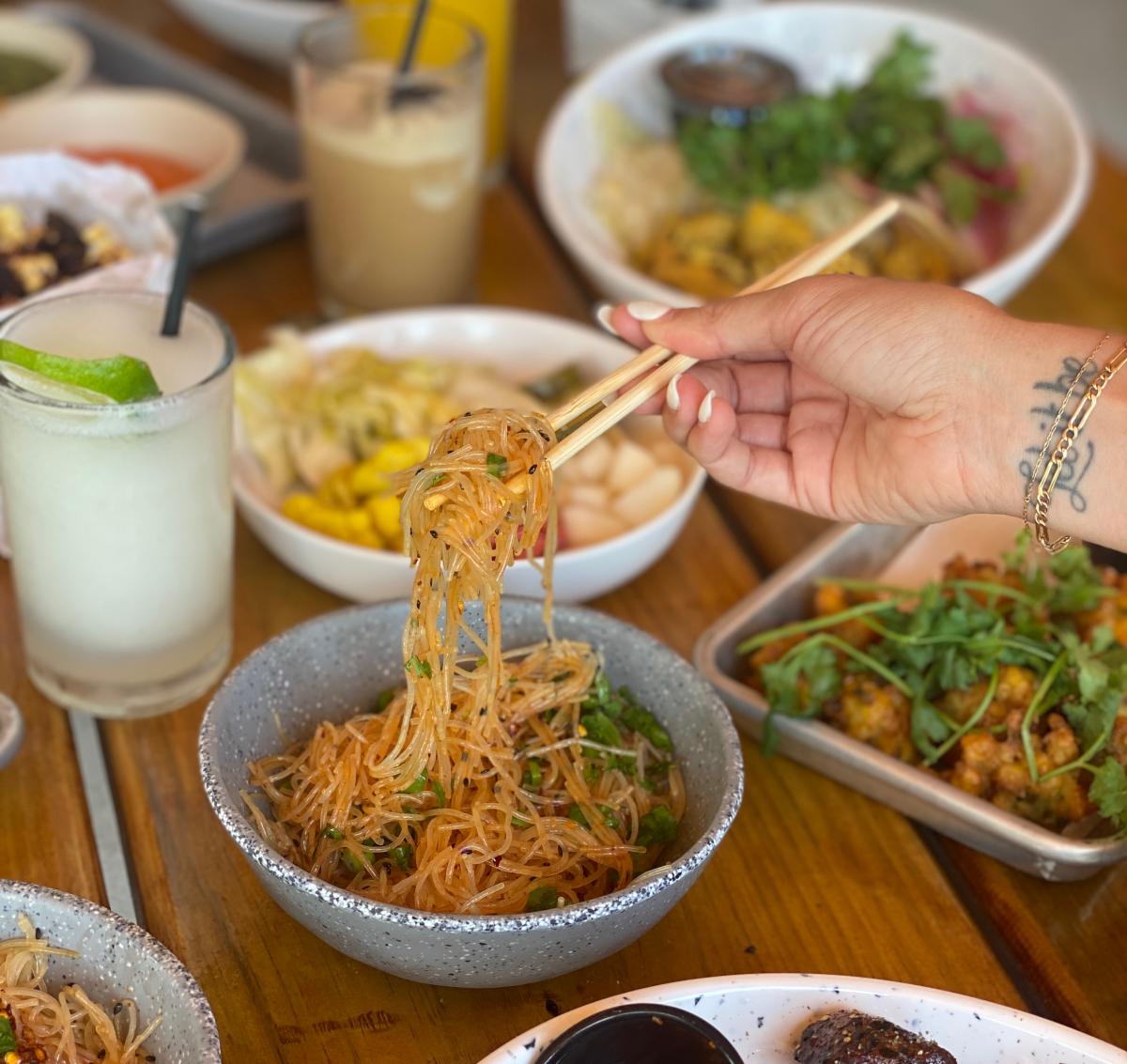 THE SPACE
Large seating on the inside continues on to the extra-large patio as well so bring your friends to try a bunch of shareable plates! The restaurant offers a laid-back vibe and the interior is welcoming with several booths lining the walls and the patio has big communal wooden picnic benches.
THE MENU
Each dish will feel new but familiar at the same time with flavors and dishes from two very different regions. From brisket, to oak smoked salmon and smoked prime bavette to char siew pork belly - loro has every meat you could dream of in their house-made marinades. They are also known for some pretty Instagram worthy dishes including the brisket sandwich, the wonton chips and dip, and the corn fritters.
 
LOCATIONS
Loro has made its home in Austin over the last few years and has some exciting news for the rest of Texas. Loro opened in Dallas in summer 2021 and a Houston location in fall of 2021 – bringing the Asian smokehouse flavor to more Texas cities!

Don't forget to grab one of their boozy slushies or a local draft beer on your visit. Find discounts on food and drink when you stop in for happy hour weekdays 2-5pm. If Loro isn't on your list of must-try Austin restaurants, then you should add it ASAP!