An Austin tale as old as time - a popular food truck turns into a popular, swanky East Side restaurant! The new space has given them the opportunity to expand the breakfast and brunch menus and offer weekday lunch…and it's all absolutely fabulous! Whether you are new or a Paperboy stan, you are in for a real treat!
Updated September 2023
---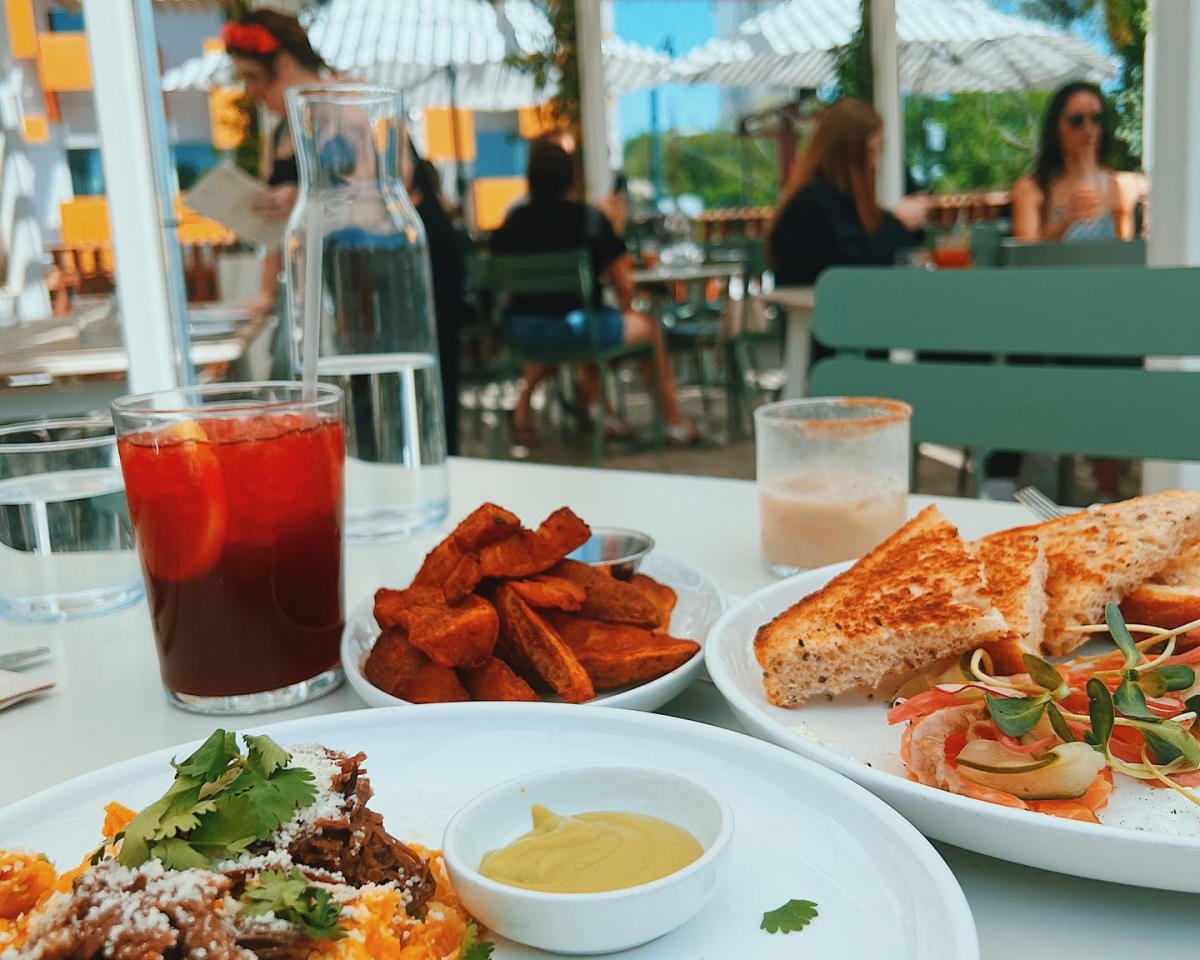 Paperboy first opened in 2015 on the exact lot where the new restaurant stands (how cute!)…1203 E. 11st St. In 2017, they expanded with a second trailer at Radio Coffee & Beer in South Austin. While the 2nd location bopped around a little, it always resided on the South side of the city. Owner Ryan Harms, who has been there from the beginning, and Chef Patrick Jackson opened the restaurant doors in 2020 amidst the pandemic, yet have been blown away by the outpouring of love from the city!

THE SPACE
Like most East Side spots, the vibes are just too good! The goal was to capture the warmth and simplicity of the early days, but also take it up a notch with amazing style! The interior is beautiful + warm with light-colored woods, comfortable booths, and a long bar area. With a stunning interior, comes a fabulous exterior. Their patio situation is so beyond - 1 street level + 1 on the roof with adorable green chairs, terra-cotta breeze blocks, + umbrellas. Or if you don't have time to stay, the grab-and-go window is now serving coffee, pastries, and breakfast hand pies (a new menu addition!)

MENU + MORE
While the goal was to expand the food options, popular menu items are still available, such as the Texas hash and infamous breakfast sandwiches! Some of the new gems include pancakes, migas, soups, salads, + hearty bowls! The coffee program has expanded and a full bar for all the cocktails…because you will definitely want one to sip on the rooftop patio!

If you are having trouble deciding what to order, go with the lemongrass cured lox, migas, or the Texas hash for your main. Always get a side of crispy potatoes and something a little sweet, like pancakes or cinnamon toast!
LOCATION