Did you know that Ranch 616's owner created the modern classic tequila and Topo Chico cocktail? It's true and it's one of the greatest Austin spots for out-of-towners and locals alike! While the Ranch was closed for a short time, it is back and better than ever and we are giving you the lowdown so you can grab your group and throw down some Texas ranch cuisine and lots of tequilas and topos!
Updated July 2023
---
This West 6th Street spot dates all the way back to 1999. Founder, owner, + chef, Kevin Williamson opened this South Texas-style ice house as an ode to his many years fishing and hunting the lands of South Texas. Williamson wanted to bring that gathering culture and cuisine to the heart of Austin…and he did just that! Just last year, Williamson passed away leaving us with a Texas-sized hole in our hearts but has left a lifelong legacy at the Ranch and throughout the city…and even the country as he seems to be the originator of the infamous cocktail sipped on by many!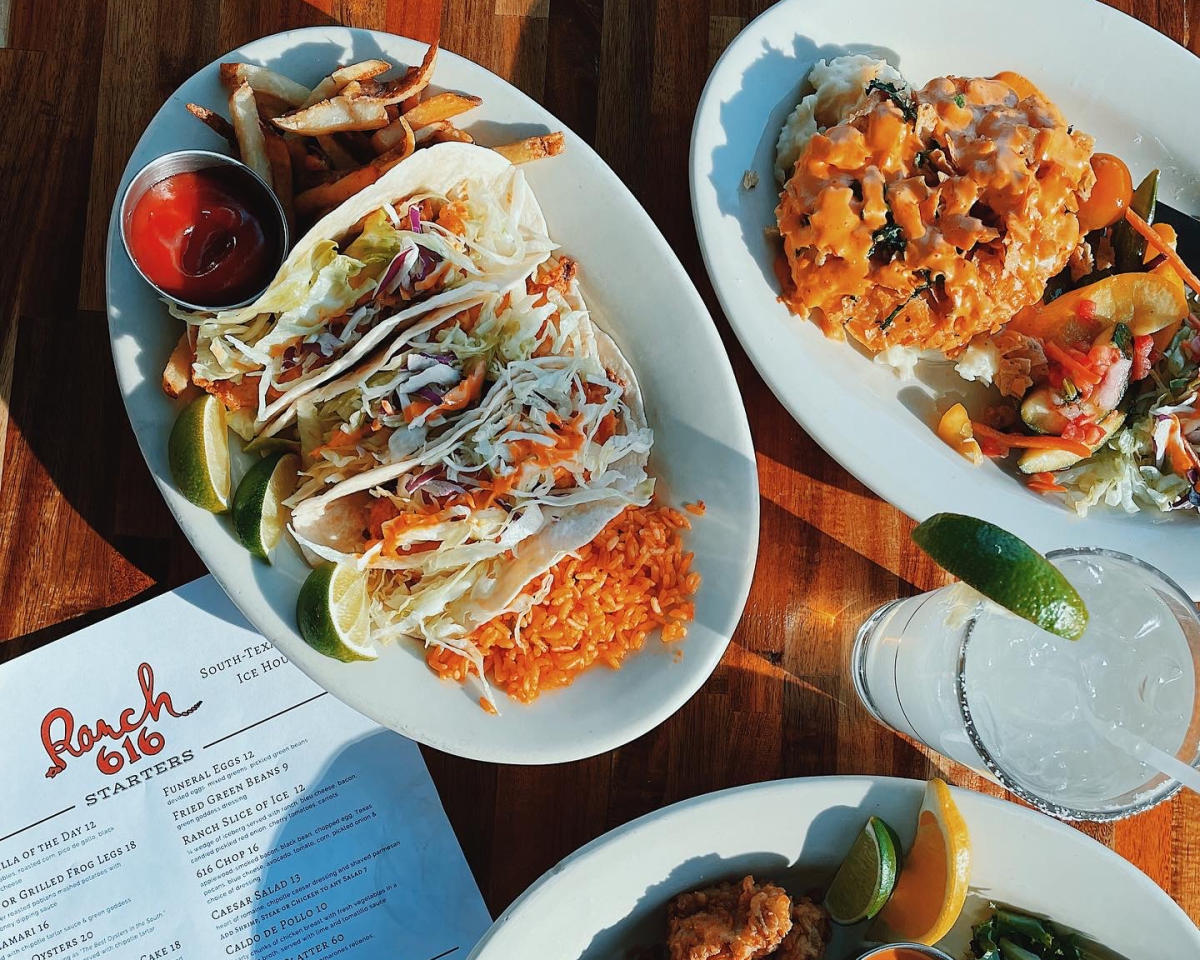 THE SPACE
This ranch-style diner sports old photos, Texas history pieces, and lots of nods to hunting and fishing! Find large-sized booths, long tables, and spots at the bar…all with animal heads popping out at you from every angle! It all comes together with a rustic color palette of reds, tans, browns, and grays! And the best part…the outdoor patio with the flashy 'Ranch 616' sign, string lighting, and that warm Texas breeze!

WHAT TO ORDER
This menu has a lot going on, featuring Tex-Mex classics like quesadillas and tacos, while also highlighting Williamson's youthful hunting trips including fried oysters, frog legs, quail, and other game. We recommend getting something fried, either calamari or oysters and rounding out your meal with fresh fish tacos or jalapeño maize chicken!

TEQUILA!
You obviously have to order ranch water here…no doubt about that! And to get the party started, the 'Fire in the Hole' shot is a must! (A tequila shot served inside a fresh jalapeño.)
LOCATION