Introducing Sawyer's, a "unique blend of soulful New Orleans flavors and Texas hospitality" right on East Cesar Chavez. They're serving up breakfast, southern classics, salads, sandwiches, and more, and have been for SEVEN years now!
Updated August 2021
---
Sawyer & Co opened in 2014, combining New Orleans food & Texas hospitality! The funky restaurant pays homage to the 1940's East Austin diner, Arkie's Grill, that served up classic breakfast plates. The owner, Faye "Arkie" Sawyer, had the spot for more than 60 years so Sawyer & Co, pays "tribute to Arkie's legacy of community while honoring our southern roots."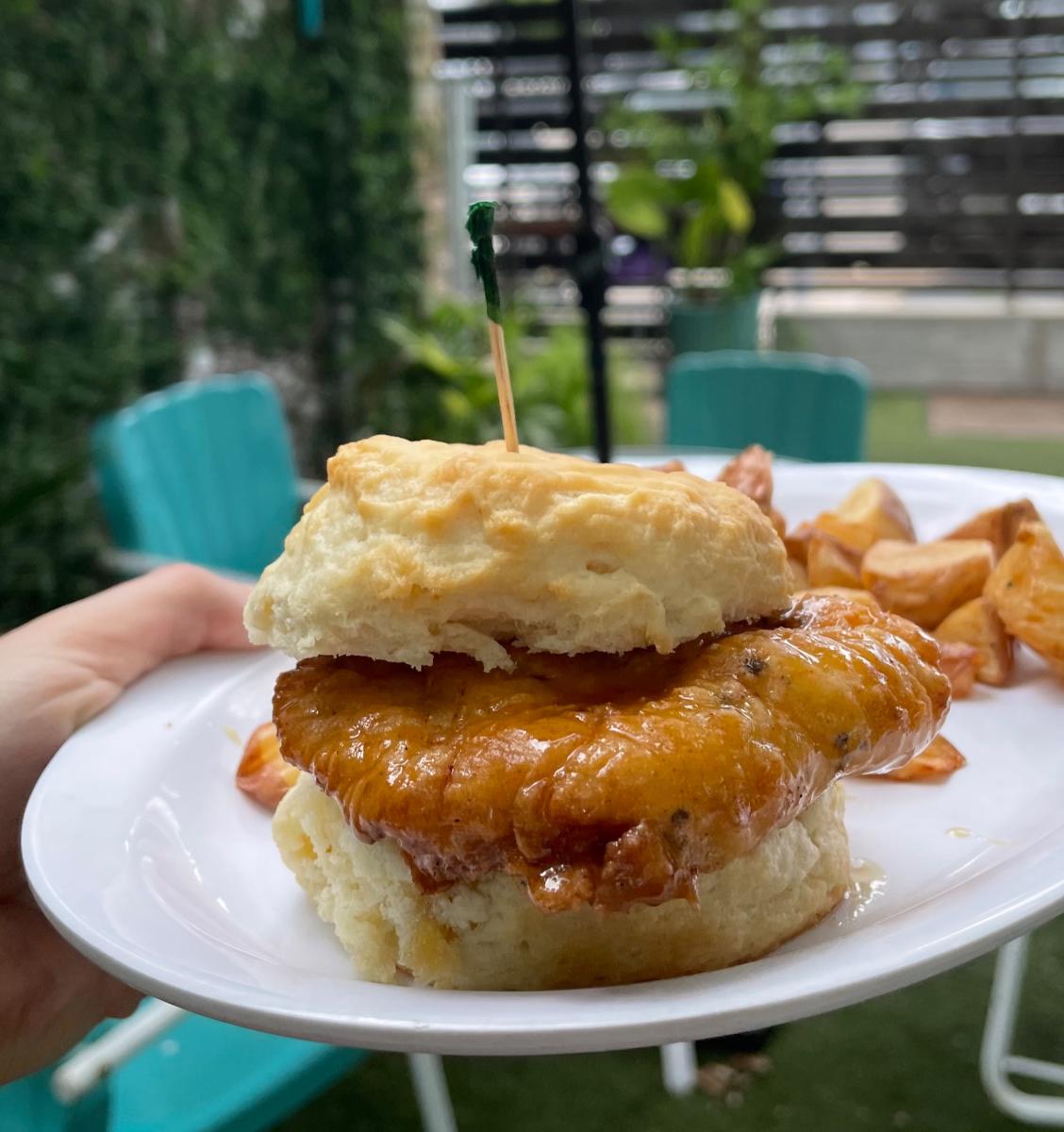 THE ATMOSPHERE
The original retro exterior and their Jetson's esque sign calls you inside where you'll find wood booths with turquoise seating, yellow leather bar stools and that Mid Century Modern design engulfing the diner. It's adorable! Head outside for a Palm Springs patio with plants, funky tables and an airstream!
WHAT TO EAT
Start off your meal with the deviled eggs and Chicken & Andouille Sausage Gumbo or their mouth watering Shrimp Remoulade. Get those taste buds ready for Crawfish Etouffee, Jambalaya, or a classic New Orleans Catfish platter for your main course. Save room for a slice of rotating pie or a fried chicken basket! And PS the Popeye Taco was a fave among our group!
HAPPY HOUR SPECIALS
$5 Peach Mules and $7 specials including the Spicy Margarita, Hurricane, and Strawberry Field. Okra, fried pickles, and a cup of red beans and rice run for $3 while gumbo, chili cheese fries, and deviled eggs are a solid $5! Score these deals from 3:30-6:30 pm Tuesday-Friday!
---
you may also like