We recently had a team happy hour on the Standard Service patio in Lower Greenville and were not only reminded of how good their happy hour is, but got to experience their newly launched menu items!
Updated January 2023
---
If you aren't familiar, Standard Service is a casual, every day place from the group behind Dallas' staple @HGSplyCo and Victory Park's iconic sports bar, @herobyHG. You'll find similar menu items across their concepts, but Standard Service is more known for their extensive bar program, including drinks invented by patrons themselves! It's a go-to for brunch, lunch, or dinner and their heated patio is great for big groups!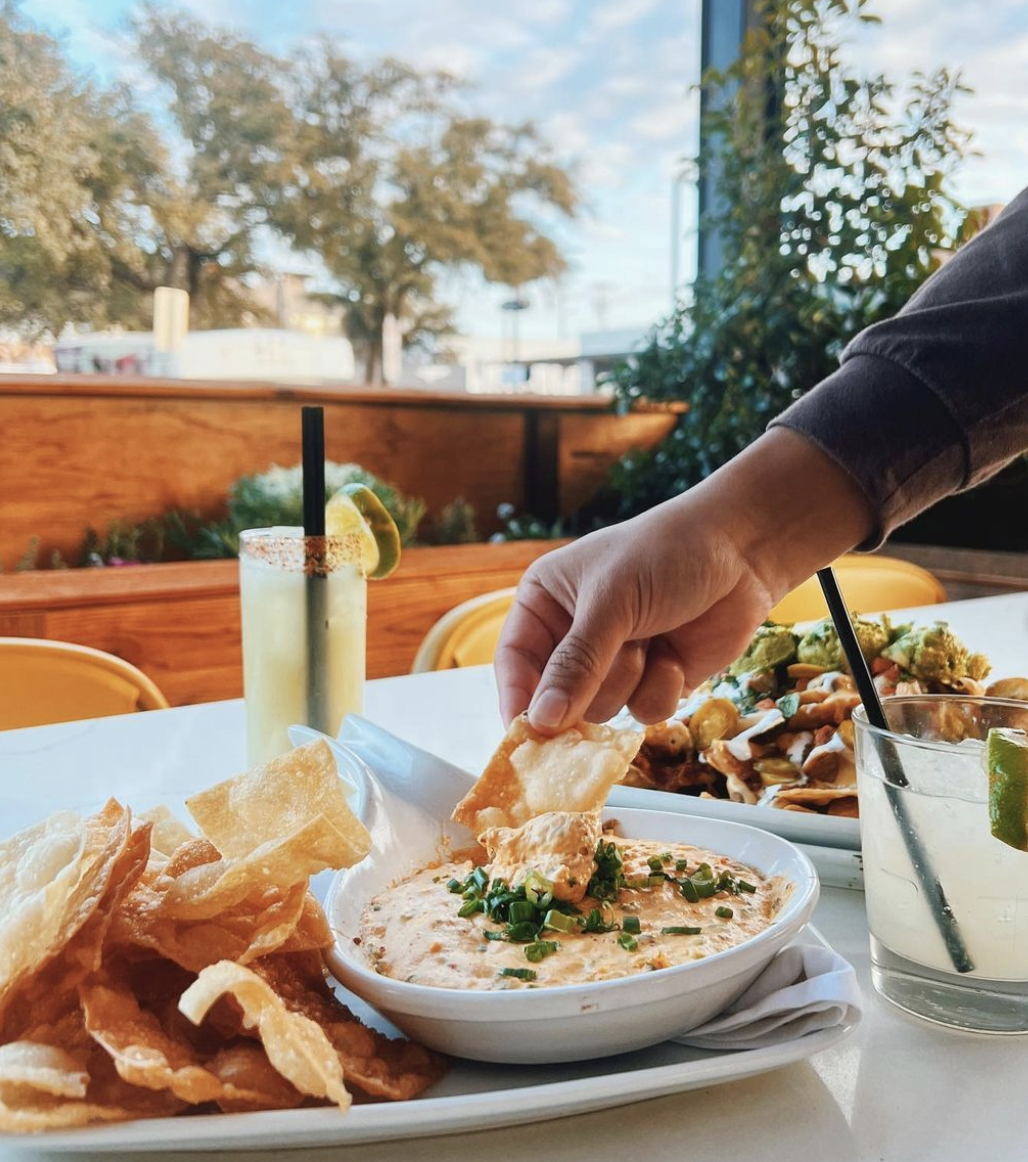 NEW MENU
Standard Service offers an already diverse menu with a variety of dips and apps, salads, sandwiches, meat and fish entrees, pastas, and sides and it's expanding even more with 5 new menu items!
🦀Crab dip (our FAV!)
🐟Rainbow trout
🐖Pork chop (amazing!!)
🥔Papas Bravas (a side dish)
🍌Banana Pudding Parfait (as good as it sounds)
The crab dip and dessert are available any time of day but the fish, pork chop, and papas bravos are available during lunch and dinner! All menu items are offered at both locations.
HAPPY HOUR
Perhaps their happy hour is one of the best in Dallas! Weekdays from 4-6pm at their Dallas location, enjoy $4 cocktails and half off ALL apps, so you can try the new crab dip for half the price!

Pro tip: bring your pup on Tuesdays to take advantage of an extra hour of happy hour until 7pm!
LOWER GREENVILLE LOCATION