The perfect spot to celebrate National Cookie Day! Nestled in Kerbey Lane Village just north of downtown is Tiny Boxwoods Austin, a high-end garden cafe serving tasty American fare and their famous chocolate chip cookies. 
Updated December 2021
---
In 2007, owners Baron Doke, Gregg Thompson and Lance Thompson opened their first Tiny Boxwoods location in Houston. They named the restaurant after the small potted trees peppered throughout the garden. Ten years later, they opened their Austin location off of West 35th Street. Near the restaurant sits Tiny's Milk & Cookies, a walk-up bakery, coffee and ice cream shop.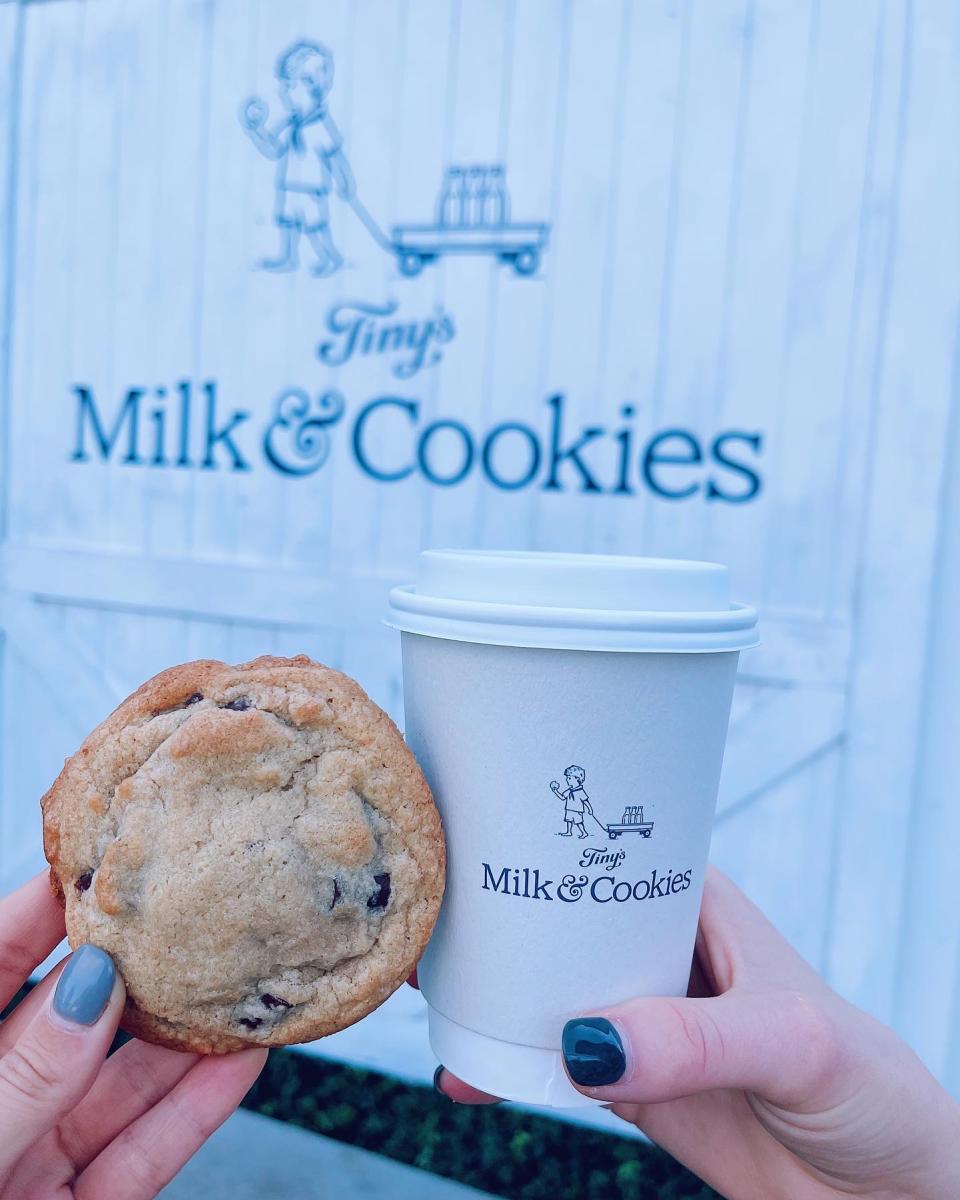 THE ATMOSPHERE
This sophisticated yet simple restaurant gives an open and airy vibe, as it's tucked away in the trees and greenery of Bryker Woods. The building is surrounded by charming Victorian cottages, one of those including their Rosemary Room, which is perfect for group events. They also have outdoor seating around the small green lawn.
ON THE MENU
They've got a little bit of everything here when it comes to American food! Their food is fresh and made from scratch, including shareable cheese & meat boards, blueberry pancakes, burgers,
pizza and more. Don't leave without tasting their chocolate chip cookies and take advantage of their full espresso bar.
DRINKS
Featuring a variety of creative cocktails, Tiny Boxwoods has plenty to go around. From their Dalmatian to their Matcha Do 'Bout Nothing, there's always something new and fun to try! We recommend the Summer Smash, a refreshing glass with vodka, watermelon, basil, and lemon. 

Tag your cookie loving friends and check out this local spot! Let us know what you think!
---