Who doesn't love the sound of half off bottles or glasses of wine?! We have rounded up places around town that offer Wine Wednesday specials for you to save for the next time you're seeking one out.
Updated March 2023
This speakeasy's phone booth called, and wine specials answered! For $40 at Wine Down Wednesday, you can get a charcuterie board and bottle of wine! Located inside The Statler Hotel.
Downtown | Directions
Famous for their brunch, Breadwinners offers half off wine bottles and glasses all day every Wednesday. Enjoy a New Orleans inspired atmosphere while you sip, and check out their bakery happy hour too!
Multiple locations | Find a location
This modern Texas brasserie offers $7 select glasses from 3pm to 7pm! A great dinner option, for an upscale Southern vibe! Located inside The Joule.
Downtown | Directions
Chocolate and wine pairings, anyone? Head to Chocolate Secrets for dessert, live music, and 20% off wine bottles from 7:30pm to 11pm. 
Oak Lawn | Directions
Live music and a living room atmosphere make Wine Down Wednesdays here super relaxed! Specials include $7 Wine Happy Hour 5pm to 7pm and a complimentary flatbread with the purchase of a bottle. 
Cedars | Directions
On Wednesdays, we swap a margarita for wine! This Tex-Mex favorite offers half price bottles all day. If you're into cheese pairings, their queso pairs great with a glass!
East Dallas | Directions
Pair any bottle of half-off wine with Ellie's award winning eats from 5pm to 8pm! Light bites are on the regular happy hour menu, so you can even double up on discounts between 5pm and 6pm.
Arts District | Directions
This casual tavern is a great place to watch sports or have a casual weeknight dinner. Hillside's happy hour from 4pm to 6pm features $7 glasses of wine, or you can opt for 1/3 off bottles of wine all day!
Lakewood | Directions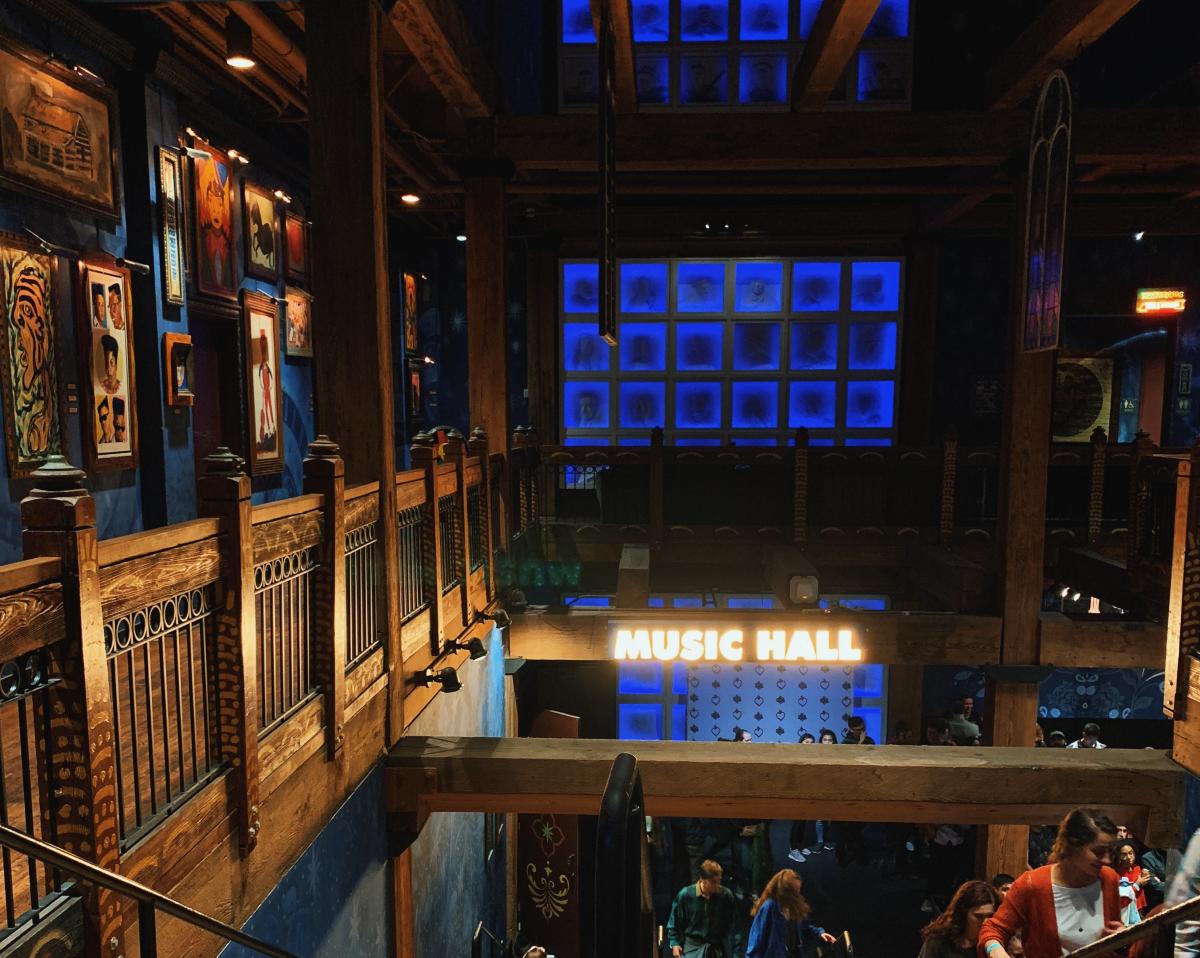 Did you know House of Blues has a restaurant and bar? Head to their Wine Down Wednesday from 4pm to close for half price featured bottles! Whether you're heading to a ticketed show or enjoying the free live music at the Voodoo Stage, this is a unique spot for a weeknight!
Victory Park | Directions
Newly opened in Bishop Arts, this Australian style cafe has the perfect patio for wine drinking! Their Wine Wednesday special features half price bottles of wine. Like their food menu, their wine list is natural and organic focused!
Bishop Arts | Directions
This quaint Italian spot in Lower Greenville does half price wine bottles every Wednesday! They also have amazing lunch specials to pair perfectly with your vino.
Lower Greenville | Directions
Wine Wednesday can last all week here! Bottles of wine are half price all day Sunday through Thursday. This can vary by location, so check the menu of your nearest Gloria's for prices.
Multiple locations | Find a location
If you like Cajun food, Asian flavors, and half price bottles of wine, this is the place for you! This special lasts all day, so head to Krio anytime on Wednesdays for a delicious meal with your bottle.
Bishop Arts | Directions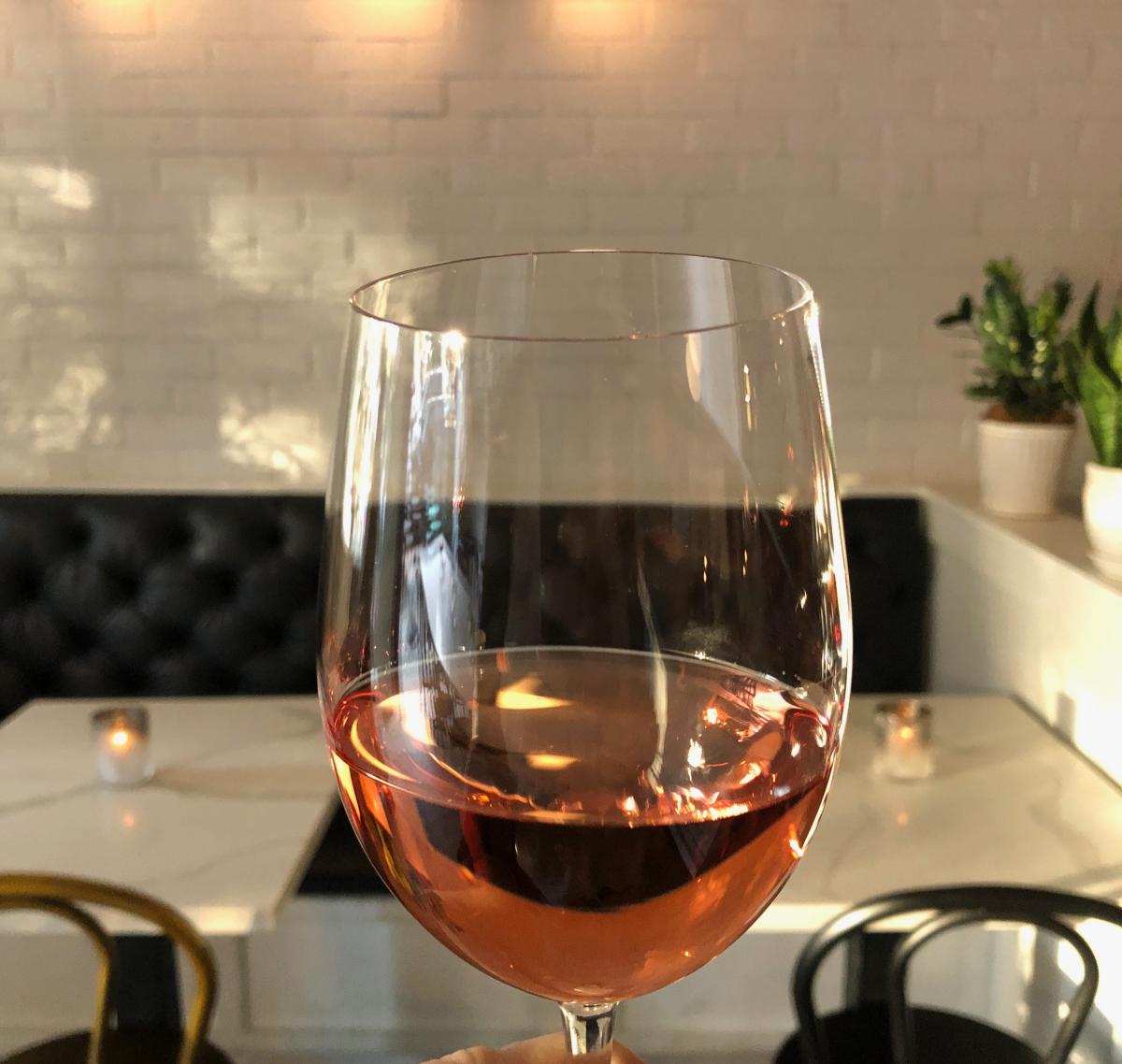 This neighborhood wine bar offers dozens of wines on tap and a plant filled, inviting atmosphere! Stop by from 4pm to 6pm any weekday for $6 select glasses of wine. Pairs perfectly with a charcuterie board!
Lower Greenville | Directions
This casual and airy market offers wine tastings every Wednesday! If tastings aren't your thing, they also offer $5 house wine. Enjoy your wine while live music plays from 8pm to 11pm!
Irving | Directions
This upscale spot for seafood and steaks offers half price bottles! Every Wednesday, choose any wine from their Wine Spectator award-winning wine list for a fraction the price. Special only available for bottles priced under $99.
Uptown | Directions
Make your weeknight dinner plans easy and affordable with this wine Wednesday deal! For $35 to $40, you can get a wine bottle & specialty pizza pairing of your choice. One of the best pizza and wine deals in Dallas!
Multiple Locations | Directions
One of our go to spots for sushi does half price bottles on Wednesdays! This offer is only available at the Oak Lawn location, for bottles priced under $99. So, head to that location for delicious rolls and sips all day long!
Oak Lawn Location Only | Directions
Spice up your week with some bowling and wine! This upscale bowling lounge and arcade offers 50% off bottles and $5 house wines by the glass on Wednesdays. Whether you're playing games or relaxing at the restaurant, you're sure to have some weeknight fun!
Multiple locations | Find a location
Pair a taste of Ethiopia with a glass of wine, which are $2 off on Wednesdays! The special includes from Cabernet, Merlot, Chardonnay, Pinot Grigio and White Zinfandel. This is a super unique spot to eat and drink!
Addison | Directions
Head to either of Rex's locations for amazing seafood and 50% off bottles of wine all day! If you stop by between 3pm and 6pm, you can also enjoy their oyster happy hour, featuring $2 premium oysters.
Northwest HWY & Farmer's Market | Directions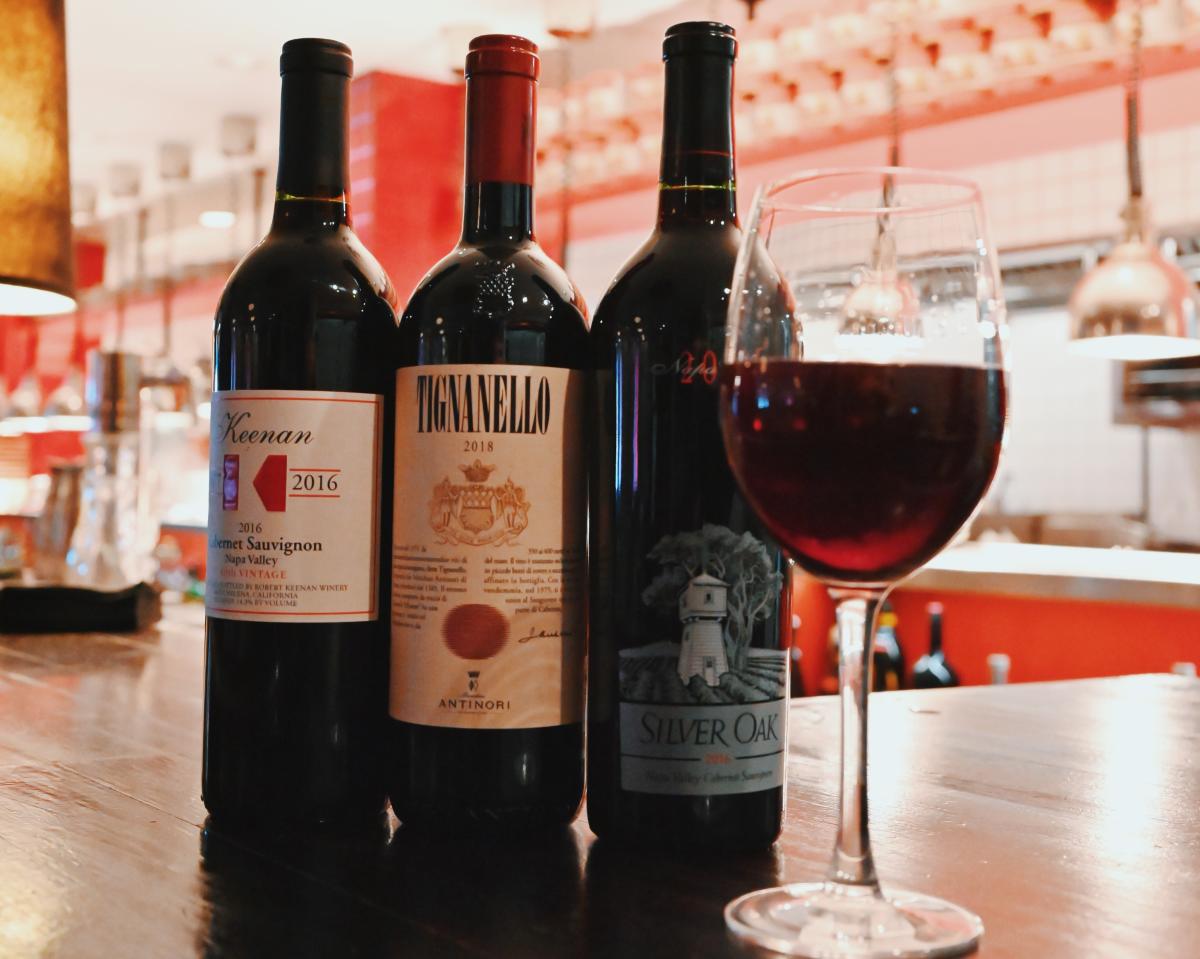 Italian food with a side of half price glasses and bottles...sign us up! Saint Rocco's has wines from Italy, California, and many other regions. Like their wine list, their menu also doesn't disappoint!
Trinity Groves | Directions
Smithy on Henderson doubles up on Wednesdays with half off bottles and happy hour! Wine deals last all day, and happy hour including Chef's Snacks ends at 6:30pm. This cozy space is open until 11pm, so stay awhile!
Henderson | Directions
This corner spot is known for great deals! Their Wine Wednesdays feature half price glasses & bottles, excluding bubbles and house wine. Located in the quaint neighborhood of State Thomas, this spot is a great indoor-outdoor hangout, and dog friendly!
State Thomas | Directions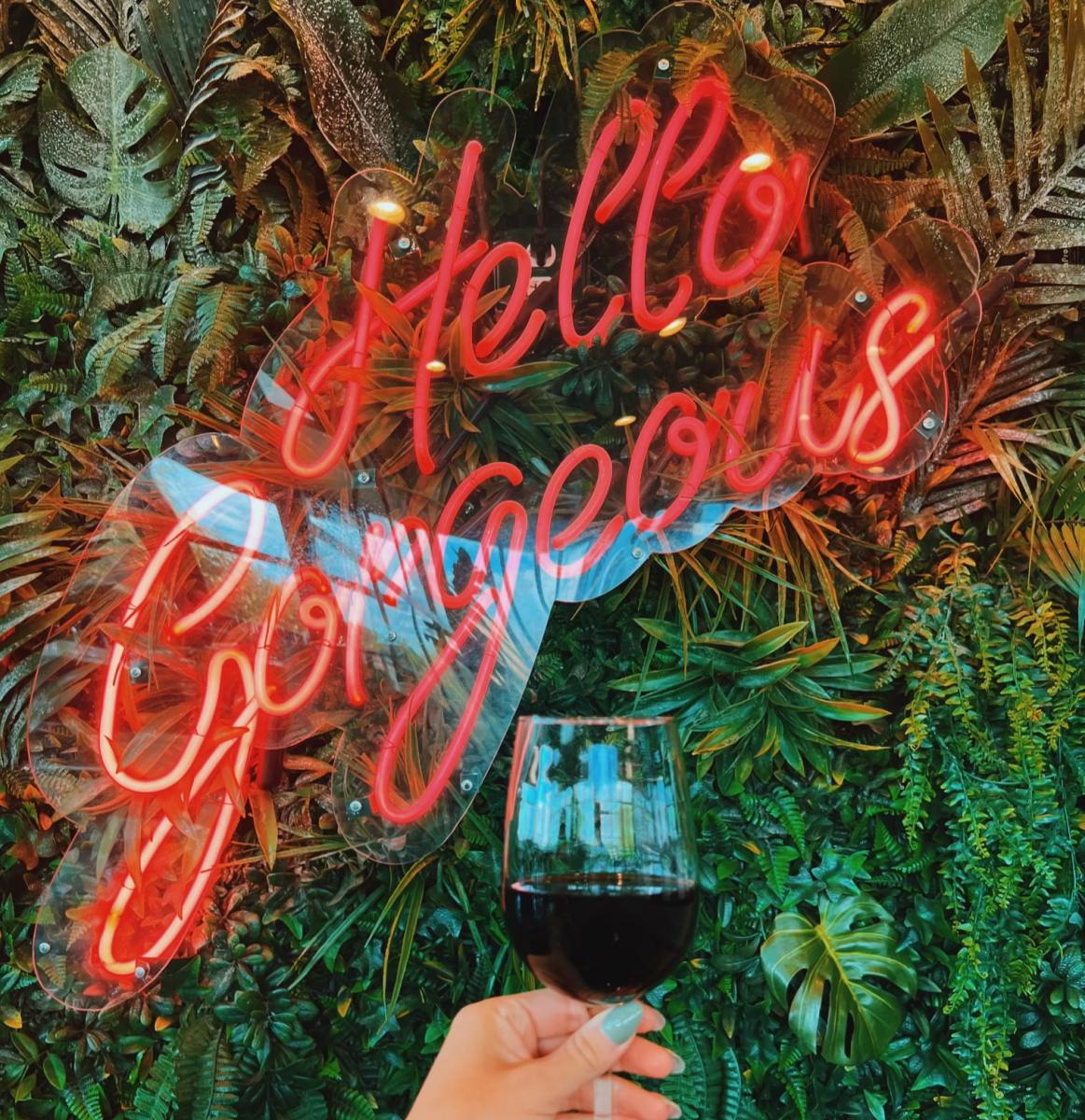 Stirr is a high energy space with great views, good vibes, and half price bottles on Wednesdays! This deal includes both wine and bubbles. If you're in need of a weeknight celebration, this Instagrammable rooftop is a go-to!
Deep Ellum & Addison | Directions
Toller does half price bottles on a half-acre patio! Head to this retro-resort themed outdoor spot for a casual wine night. They have misters in the summer and heaters in the winter, so you can get your patio fix in any Wednesday of the year!
East Dallas | Directions
Burgers and bottles might be an unlikely pairing, but VBB is the place to go for it! Half price bottles are available all day, and they do other great drink specials every night of the week.
Multiple locations | Find a location
You can drink whiskey and red wine..for a great deal! Wednesdays at Whiskey cake mean half price bottles & glasses of wine. This is a crowd-pleasing spot for groups, with their drink menu featuring bottles, cocktails, flights, non-alcoholic juices, and more.
Plano | Directions
---