Explore our city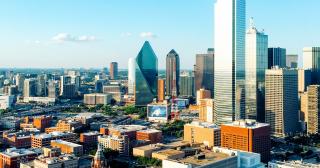 Dallas
Great tacos & BBQ, live music, a world class arts scene, patios & rooftops, Dallas has it all. Explore this map to see what each neighborhood holds! Learn More
Arts District
The largest urban arts district in the US, find the symphony, opera, ballet, museums, street art, sculptures and culinary experiences in this cultural hub.
Featuring
Museums | Visual Arts | Performing Arts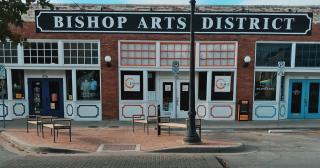 Bishop Arts
Dallas's most picturesque neighborhood, find amazing restaurants, local shops and live music flowing onto the street.
Featuring
Live Music | Date Night | Brunch | Cocktails | Shop Local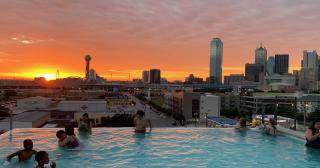 Cedars
Just past Downtown, find artist studios, coffee shops, live music venues and hidden gem restaurants!
Featuring
Concerts | Rooftops | Dive Bars | Artisan Community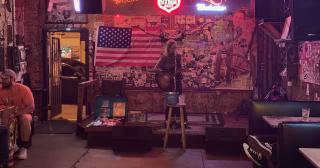 Deep Ellum
The nightlife center of Dallas, Deep Ellum has a thriving late night scene full of dive bars, live music, craft cocktails, nightclubs and eccentric eats.
Featuring
Local Music | Concerts | Cocktails | Dive Bars | Nightclubs | Hidden Upscale Eateries | Axe Throwing |...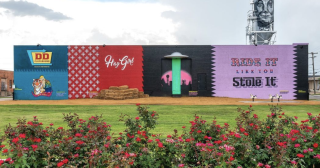 Design District
The name says it all. All you need for your home exists here, plus a vibrant art scene of galleries and museums!
Featuring
Galleries | Home Design Stores | Vintage Shops | Bridal Stores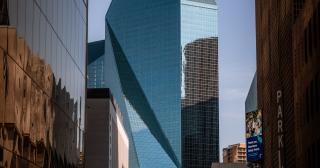 Downtown
Downtown Dallas: our bustling and beautiful hub for business and tourism. Get that "big metro city" feel in our city center!
Featuring
Skyscrapers | Historic hotels | Urban Parks | Rooftop Hangs | Museums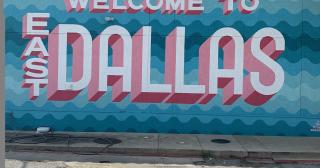 East Dallas
Also known as the Lake & Garden District, East Dallas has historic 1900s homes, lots of taco shops, eclectic dive bars & more!
Featuring
Dive Bars | Historic Homes | Golf Course
Fair Park
The greatest concentration of commercial Art Deco buildings in the world, plus a cute street filled with local shops, bars and restaurants!
Featuring
The State Fair of Texas | Historic Buildings | Performing Arts | Off the Beaten Path Bars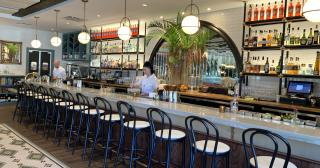 Fitzhugh
A rapidly developing neighborhood next to Knox Henderson, find townhomes, tacos, and neighborhood restaurants.
Featuring
Katy Trail Access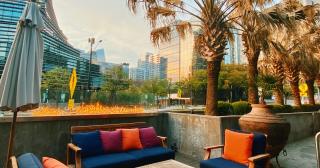 Harwood
A restaurant district call connected by the same owner, Harwood focuses on bringing a bit of Europe to Dallas!
Featuring
Live Music | Entertainment | Event Venues | Rooftops | Brunch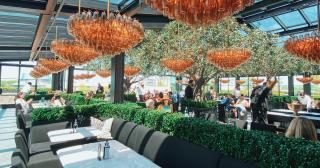 Knox
Upscale and local shopping, a plethora of brunch spots and right off the Katy Trail, Knox is one of the most walkable neighborhoods...and growing fast!
Featuring
Home Design | Brunch | Groups | Katy Trail Access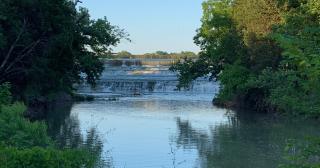 Lakewood
Shopping centers, access to White Rock and great residential neighborhoods, Lakewood has a lot of great qualities plus a tight-knit neighborhood to protect those!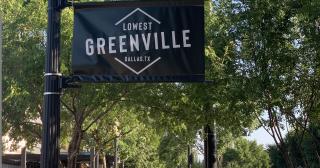 Lower Greenville
One street bursting with bars, restaurants and dessert spots making it a one-stop-shop for a full day and night of fun!
Featuring
Restaurants | Rooftops | Pubs | Dessert | Cocktails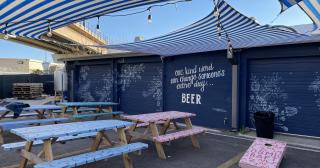 Medical District
A neighborhood defined by its medical buildings and hospitals, there are tons of apartments for housing and a fast-growing food & beverage seen to compliment!
Featuring
Breweries | Fast Casual | Hospitals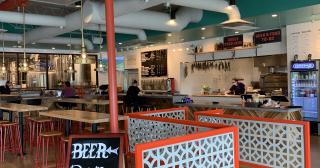 Northeast Dallas
Find Lake Highlands here, one of the most family friend neighborhoods in Dallas, plus an up-and-coming foods scene!
Featuring
Family-Friendly | Parks & Lake Access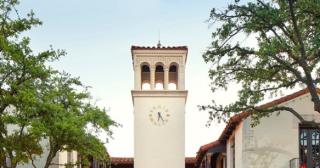 Park Cities & Highland Park
Luxury is at its height in this stunning neighborhood of big homes, fancy shopping centers and always-busy restaurants.
Featuring
Upscale Shopping | Fine Dining | SMU | Expensive Real Estate | Private Clubs | Picture Perfect Parks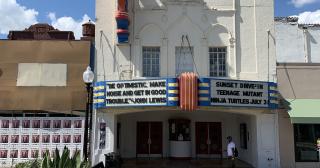 Oak Cliff
An ever-growing neighborhood filled with Mexican and Black owned businesses, taquerias, historic buildings like the Texas Theatre and beautiful parks.
Featuring
Historic Buildings | Street Art | Indie Stores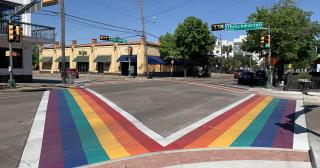 Oak Lawn
Home to Dallas's Gayborhood, a historically recognized neighborhood and one of the largest LGBTQ+ communities in the country!
Featuring
Lively Bars | Karaoke | Drag Shows | Fast Casual Restaurants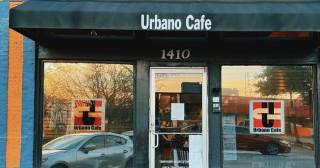 Old East Dallas
Old East Dallas has a strong sense of community, historic homes, and long-standing local restaurants, bars and grocery stores (don't miss Jimmy's!)
Featuring
Up-and-coming Restaurant Scene | Historic Homes | Laidback Culture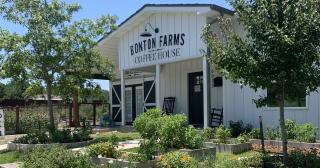 South Dallas
One of the poorest neighborhoods in Dallas, a lot of attention is placed on revitalizing the community through non profits and local restaurant support.
Featuring
Black Owned Businesses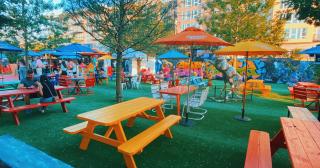 Trinity Groves
A neighborhood that is its own food incubator concept, Trinity Groves combines a dozen restaurants sitting all together in one area overlooking the skyline!
Featuring
Skyline Views | Food-Driven | Street Art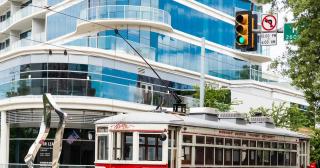 Uptown
Dallas's most centrally located neighborhoods, it's ever changing as a hub for food, nightlife, post-grad living, walkability and greenery.
Featuring
Bars | Fast Casual Restaurants | Cocktails | Walkable
Victory Park
Cheer on the Mavs and Stars at the AAC or at a surrounding sports bar. Plus stroll the street for adorable shops, restaurants and wine bars.
Featuring
Sports & Bars | Walkable | Entertainment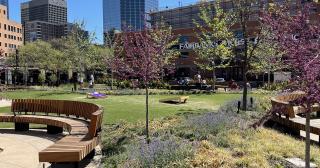 West End
A brick-lined urban neighborhood next to Downtown, West End has a personality of its own plus great attractions for tourists!
Featuring
Museums | Cobble-stoned Streets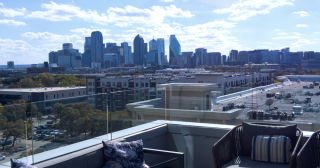 West Village
Located between Uptown and Knox, West Village is stemming with fitness studios, restaurants and local shops all in one complex with residential living above!
Featuring
Walkable | Shopping | Fitness Studios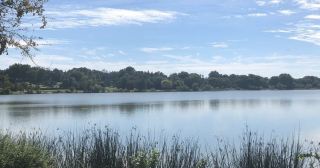 White Rock
The Gem of Dallas, White Rock Lake has not only natural beauty and outdoor activity, but plenty of residential neighborhoods and shopping centers.
Featuring
Dallas's Only Lake | Walking & Biking trails | Sailing | Family Friendly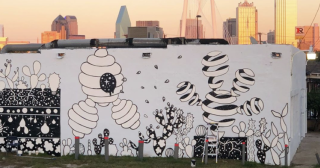 West Dallas
Just passed Trinity Groves, find even more restaurants and entertainment spots from mini golf to axe throwing, plus dozens of murals that adorn the neighborhood.
Featuring
Murals | Entertainment | Historical Hotel | Skyline Views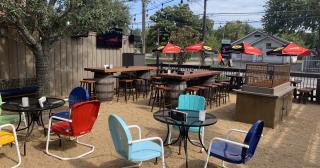 Henderson
Henderson Ave is a long street compromised of popular restaurants for sports viewing and day drinking, plus adorable women's boutiques scattered between!
Featuring
Casual Shopping | Vintage Clothes | Pubs | Sports Bars