How cool are these renderings?! If familiar with El Cosmico Marfa, it's the super hip hotel located 8 hours from Dallas that made glamping cool when opened in 2012. And now 11 years later, it's in for a ground breaking renovation, that marries sustainability and technology!
Updated March 2023
---
If unfamiliar with the famed Marfa property, El Cosmico is the brainchild of Texas hotelier @thelizlambert. You may know her from her work renovating the San Jose Hotel and Austin Motel, among others, to create artistic and retro havens. And El Cosmico was the nomadic escape outside Marfa via teepee, trailer or yurt for adventurers and wanderers, a like.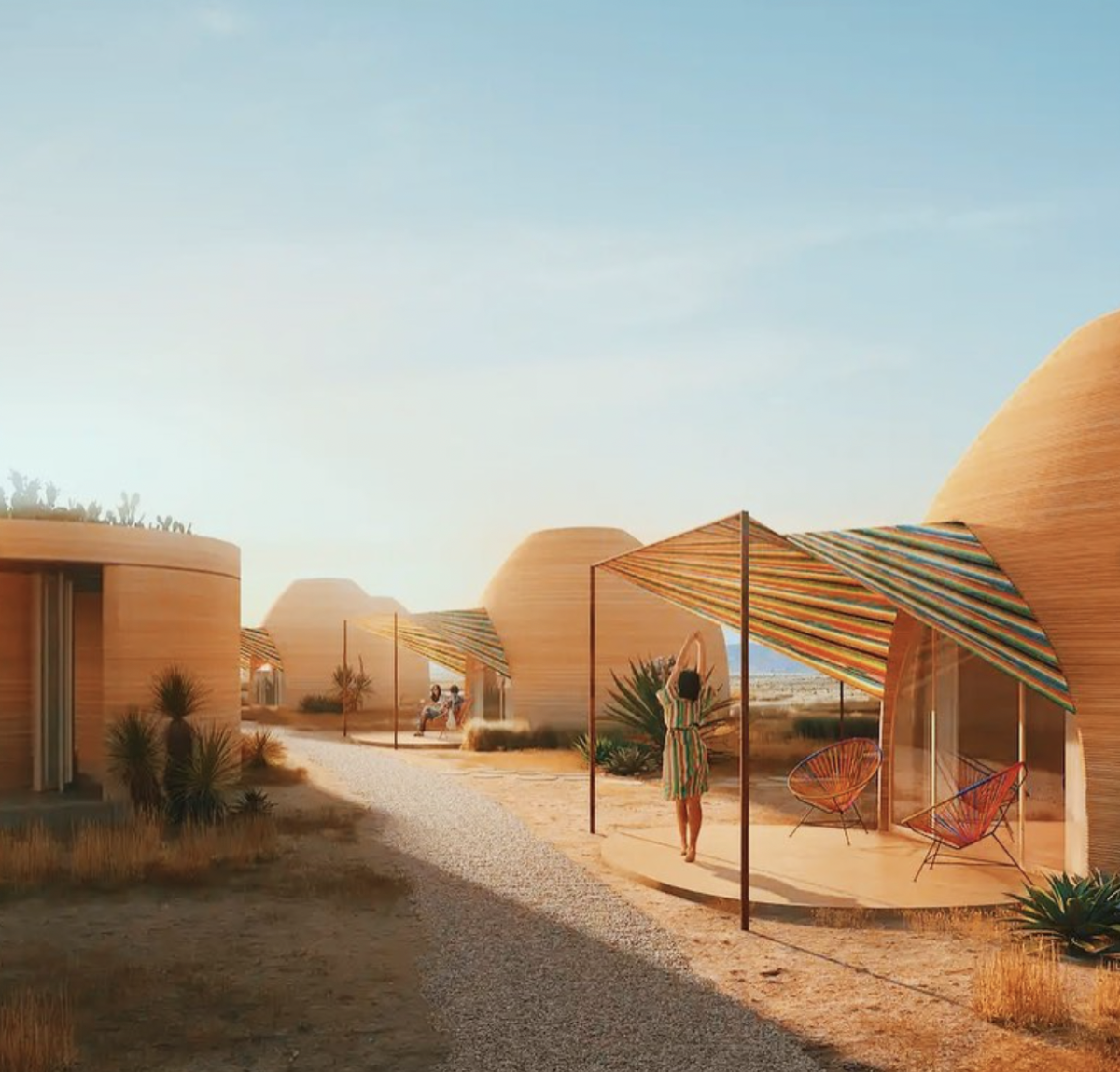 THE 3D DESIGN
Just announced this week, Liz Lambert is reimagining and moving El Cosmico to a 62-acre plot of land that will feature 3D printed dome-like structures from a company called ICON. They will match the desert landscape and feature curved shapes "to explore the interconnection between art, nature, and hospitality," according to Archdaily.
THE HOTEL & TIMING
The new property will feature a pool, spa, and shared communal facilities, and even the pool cabanas will be 3D printed. It's not clear from articles online what will happen to the current El Cosmico structures, but the project will break ground in 2024 so it will be a few years until we see the completed project!
AFFORDABLE HOUSING IN MARFA
The 3D printing doesn't stop at El Cosmico. The project will also imagine how 3D printing can offer affordable housing in Marfa as it continues to grow in tourism!
SNEAK PEEK IN AUSTIN
If you'll be in Austin before the new hotel opens, you can get a glimpse of what to expect at the Long Center via the first 3D-printed performance pavilion! The new outdoor venue will become a space for cultural events and community gathering.
LOCATION