WELCOME TO DALLASITES101
YOUR 101 TO LIFE IN DALLAS
Dallasites101 began with two women, Lily and Kara, organically sharing their adventures on Instagram in 2015, one year after they both moved to Dallas. As transplants, they strived to encourage fellow Dallasites to go beyond their comfort zones and find a sense of place, joy and home in Dallas, and Texas as a whole.
A few months after their start, they recognized the need to go beyond the 'gram and create real experiences between businesses and Dallasites. From happy hours to bar crawls to yoga classes and beyond, they have hosted countless events that have cultivated personal relationships, increased local business sales and awareness, and fostered a sense of community.
After more than five years, Dallasites101 remains one of the largest lifestyle Instagram accounts in Dallas, about Dallas.
Over time, it has also morphed into a localized media company, with Kara and Lily leaving their corporate roles to pursue Dallasites101 on a full-time. Dallasites101 aims to make Dallas a more accessible and fun place to live through daily content about everything involved in integrating into life here, from events to music to food to fitness and beyond!
Looking forward, we are excited to continue to contribute to shaping a future for Dallasites.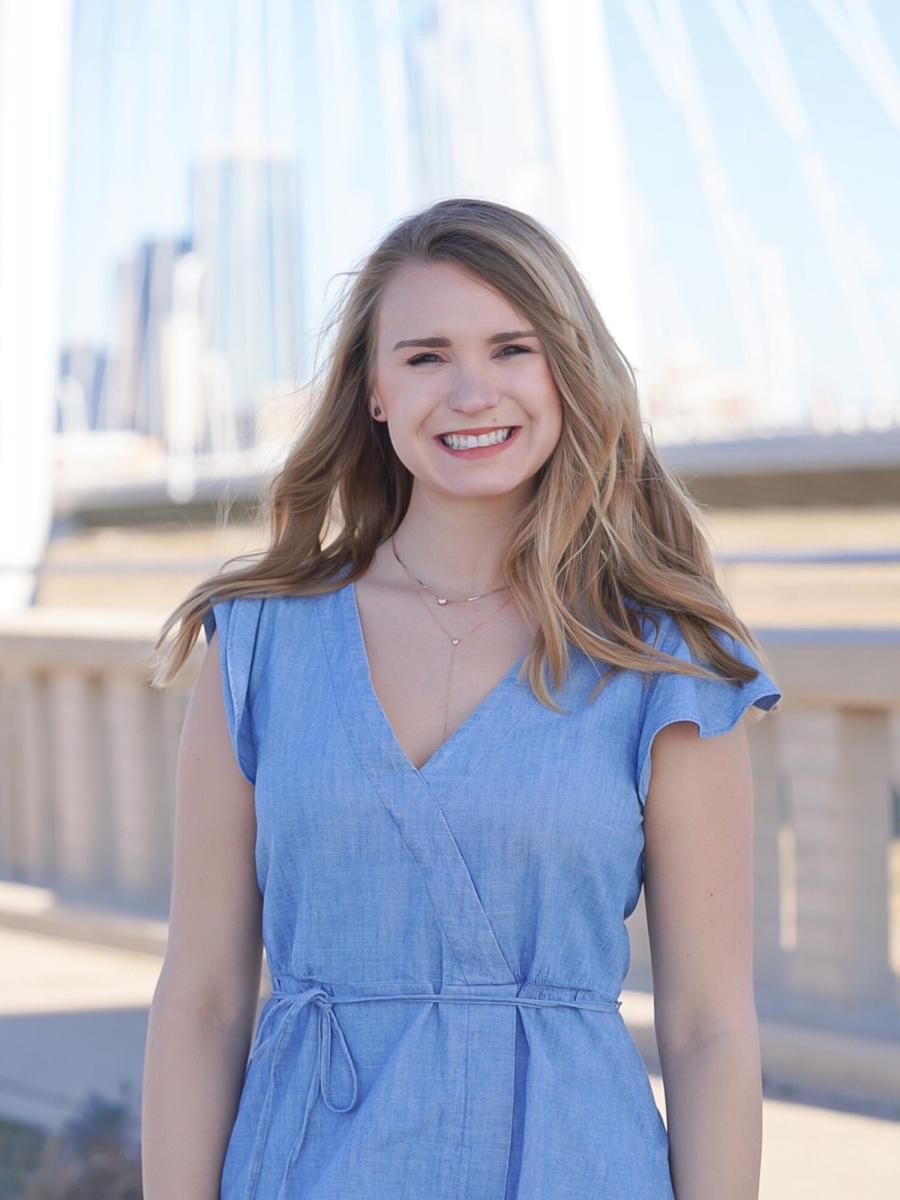 LILY KRAMLICH-TAYLOR
After graduating from Colby College with a B.A. in Economics and Business, Lily launched her career in global communications with Hill + Knowlton Strategies. From 2015 until the end of 2018, she was a critical part of the AT&T account team, guiding corporate communications and compiling competitive intelligence presented to top executives. Outside of her career, Lily is a member of the Collective 31, plays volleyball at Sandbar, and has served on the Slipper Club of Dallas board as well as the EarthX board. Lily is a big foodie, loves traveling and exploring new places or relaxing at home with her pup!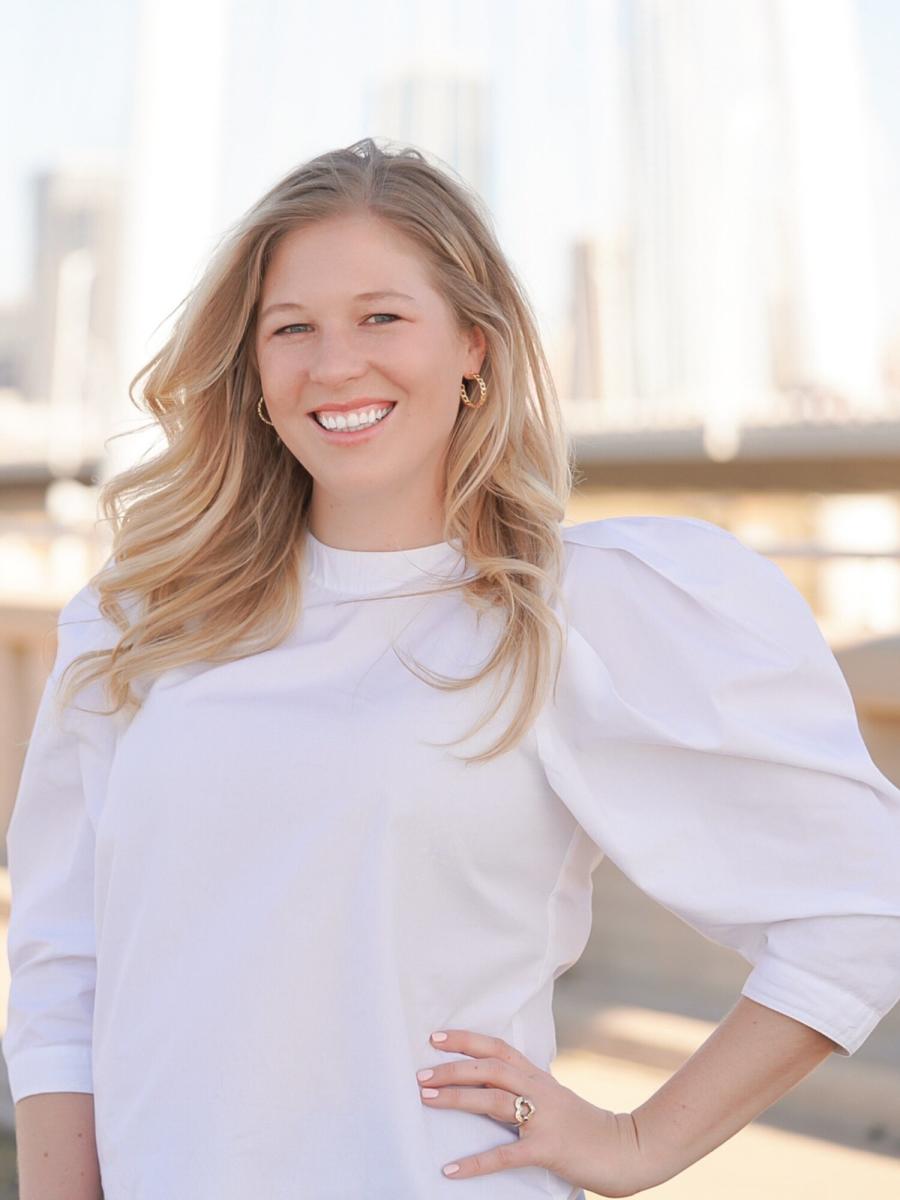 KARA SHANNON
After graduating with her B.A. from Hamilton College, Kara moved to Dallas for a career with Teach For America. For five years, she led marketing, communications and events work, and was dedicated to leadership and diversity training. She is a member of the Collective 31, Mckinney Avenue Transit Authority's Young Professionals Board, and Junior Associates of DMA, as well as the Chair of Public Relations for the Junior League of Dallas. She loves being a dog mom to her mini bernedoodle, Daphne and an aunt to her adorable niece who lives in Milan, Olivia Noelle.
BUSINESS DEVELOPMENT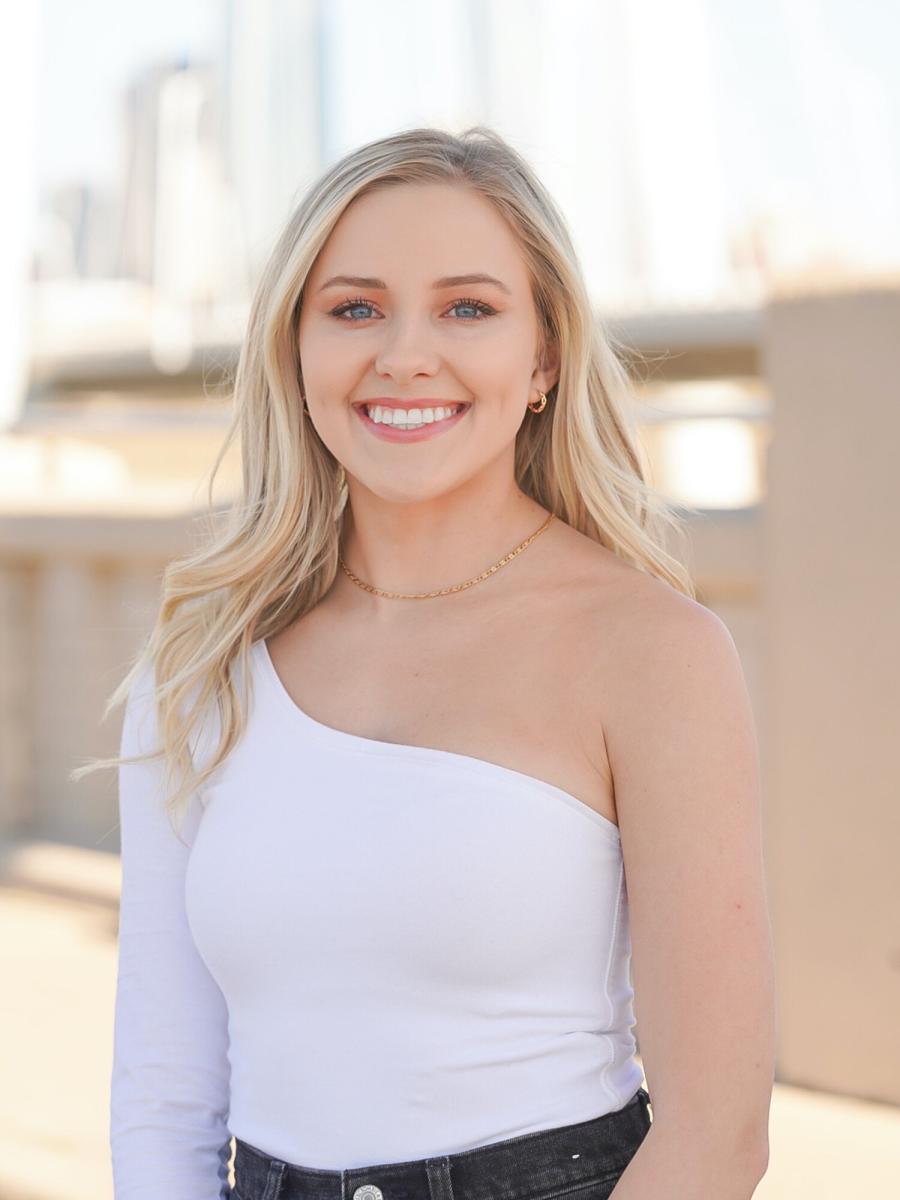 CASSIDY WILSON
BUSINESS DEVELOPMENT
Cassidy graduated from the University of Texas in Austin, where she studied Sociology and Advertising. She has always been fascinated with how brands create meaningful relationships with their target audiences and has worked in social media brand partnerships for over 3 years before joining the Dallasites101 team. Combining her love for travel and culture, Cassidy loves to explore all the new and historical Dallas gems in her free time as well as traveling across the world!
EVENTS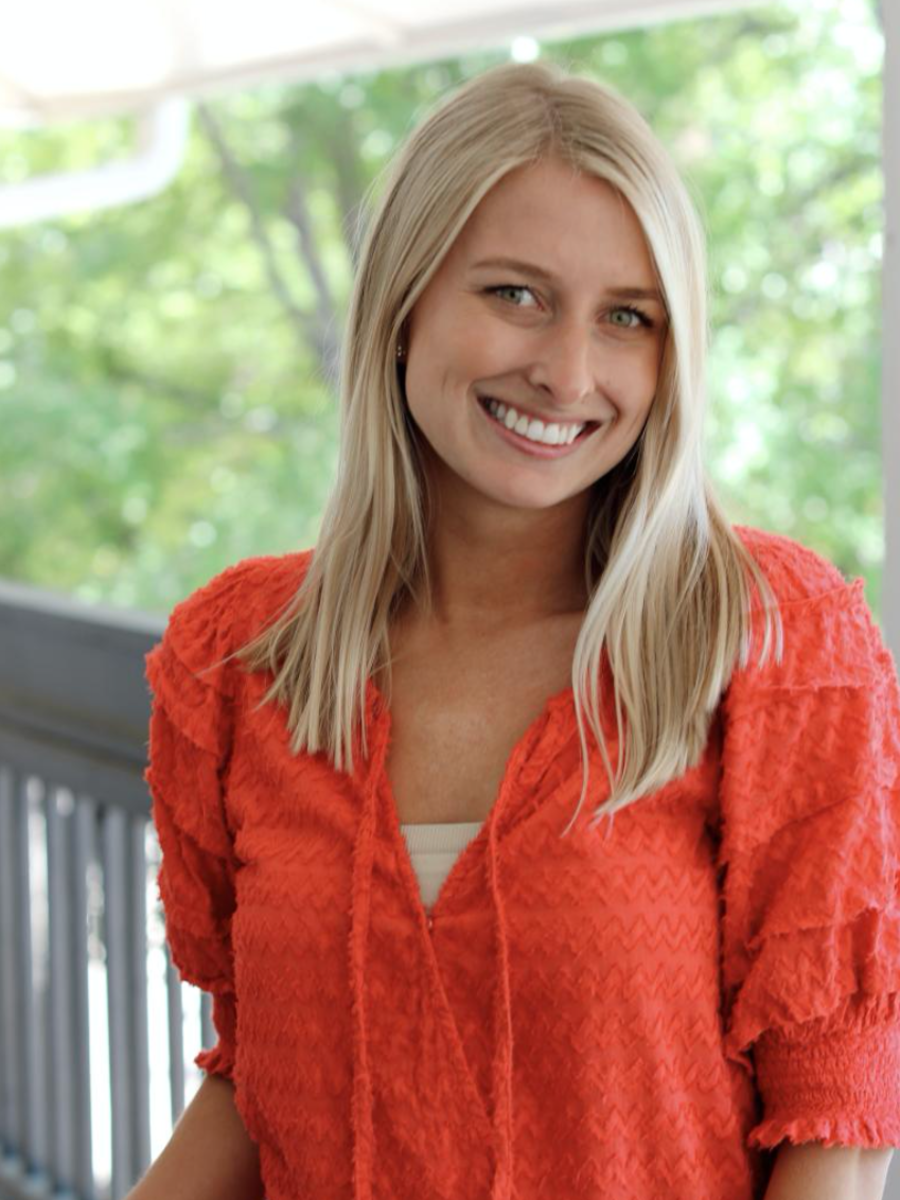 JENNA WATERS
Born and Raised in the Dallas area, Jenna loves getting to feel like a tourist in her own city with the constant new restaurant/business openings. She graduated from the University of Oklahoma with a bachelors in Communication, and also studied abroad for a year in Barcelona, Spain earning her minor in Tourism & Hospitality. Jenna enjoys traveling, photography and spending time with her Australian Shepherd/Border collie mix, Milo. She is currently training for the Dallas BMW Marathon in December, and loves getting to explore different parts of Dallas while on her runs!
CONTENT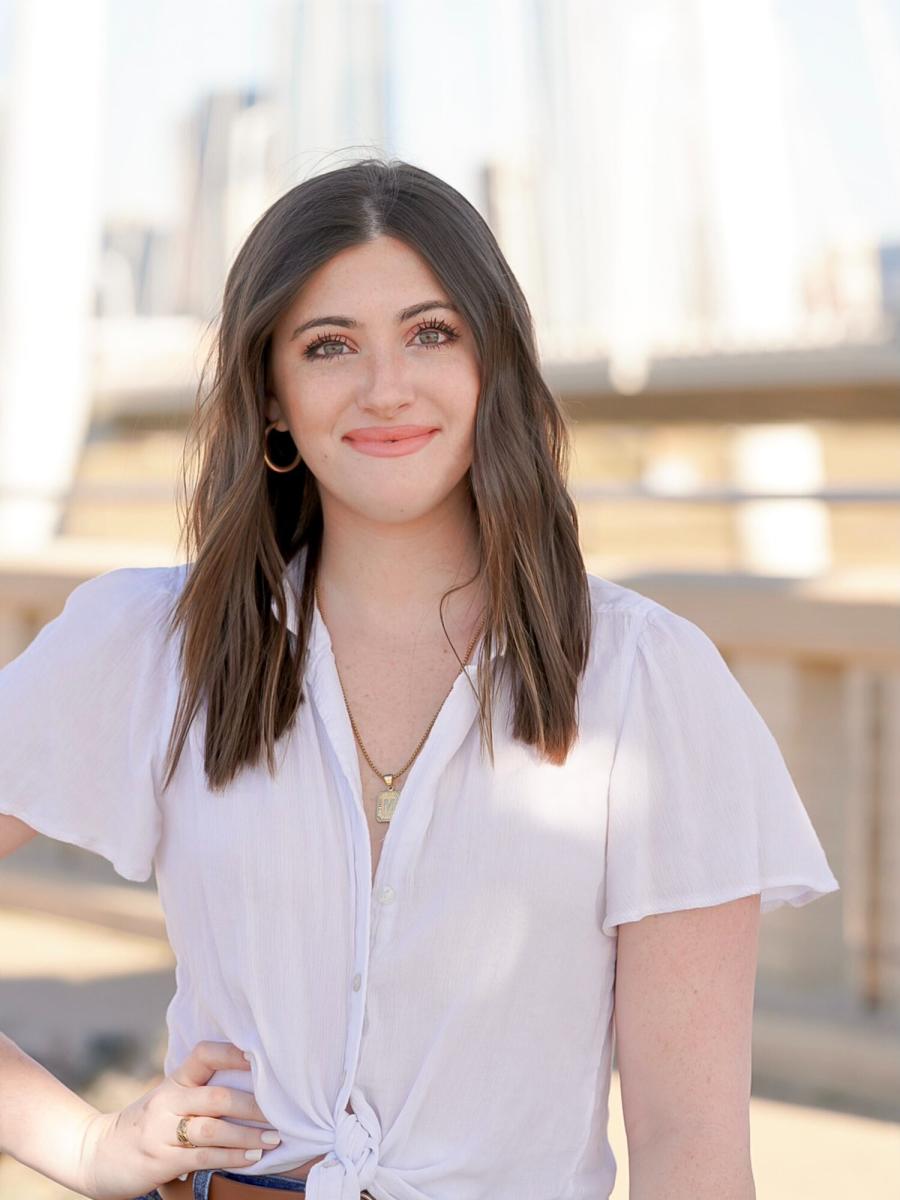 MADISON DAVID
Madison is a born and raised native of Dallas. From local eateries to community experiences, Madison's passion sources from the eternal buzz that Dallas provides. Her background comes from a wide range of creative strengths including photography, content creation, and visual design. She enjoys pouring her creativity into projects and creating aesthetic + engaging content for social media. In her spare time, Madison savors time with her significant other and puppy, traveling, and trying out new places!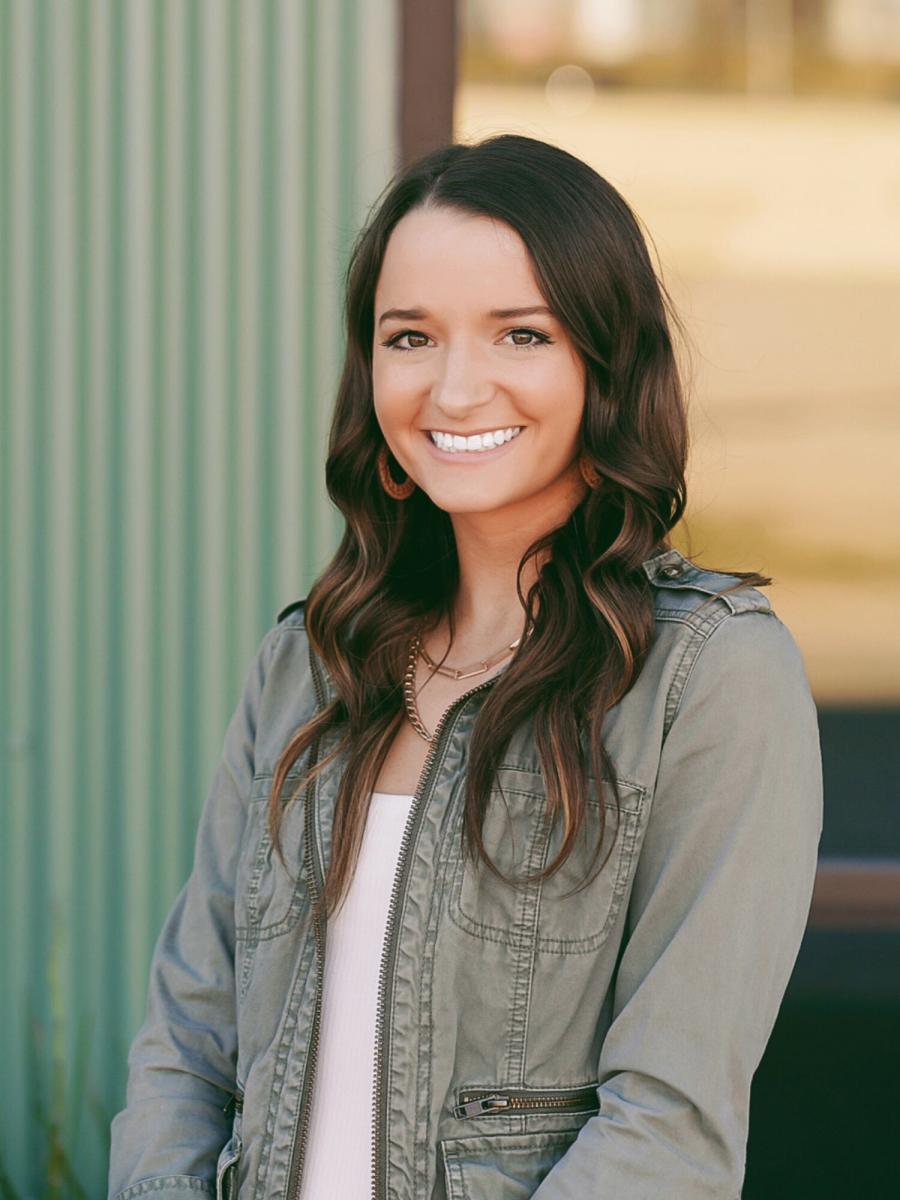 ABBY SCHIKEVITZ
Abby took her talents to Dallas 4 years ago after earning a degree in Marketing from Oklahoma State University.  Originally from Kansas City, Abby loves the hustle of Dallas and the constant restaurant openings, new fitness studios, and of course – the weather! 2 years ago, Abby earned her Graphic Design Professional Certificate from SMU and offers a wide variety of experience with brand management, graphic design, content creation, social media, and website design. Abby enjoys cooking and eating healthy, traveling around the world, and writing about what's going on around the Big D!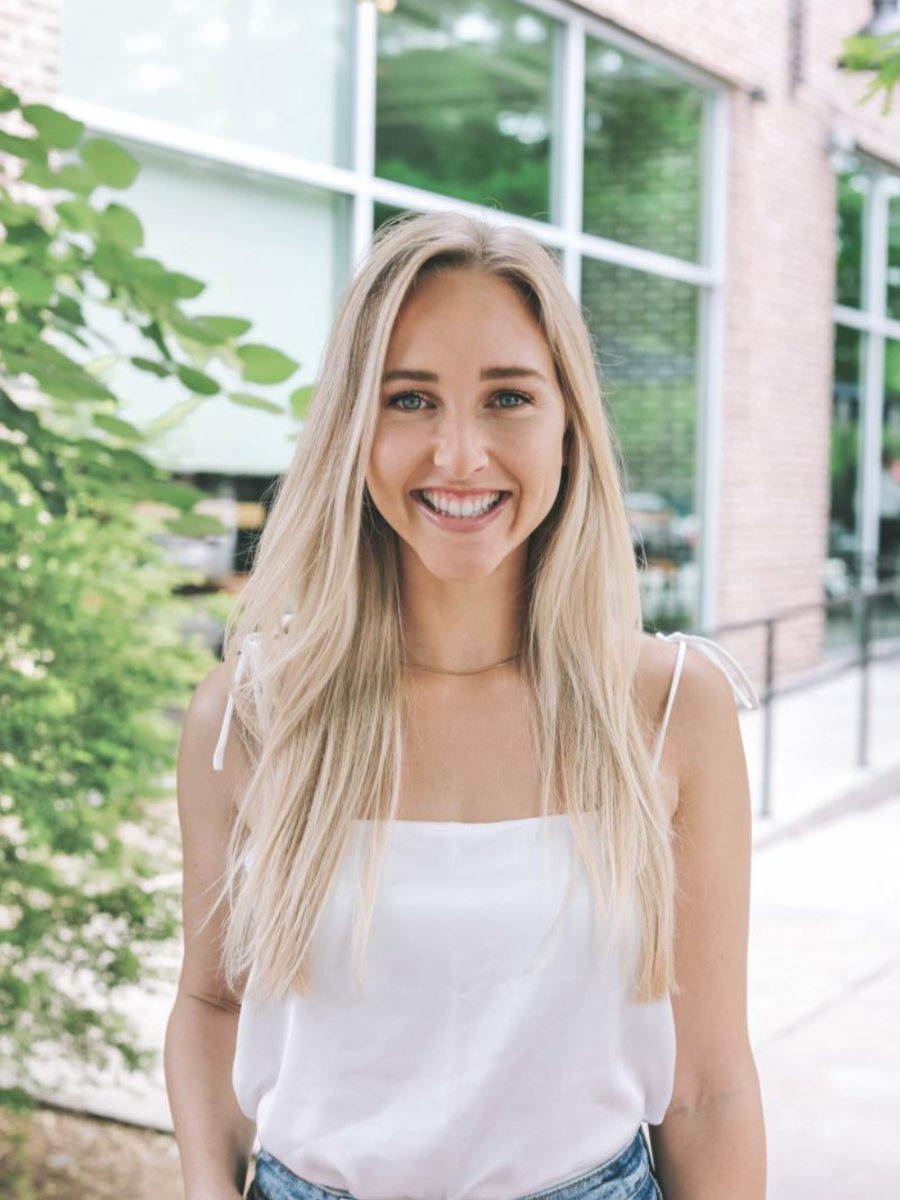 ANNA MCSWIGGEN
Anna is from San Diego and earned her degree in Psychology & Human Development from the University of California, Davis. She moved to Dallas with an itch to explore the vibrant city and experience everything it has to offer. Anna is completing her Digital Marketing professional certification from SDSU, and is passionate about creating an exceptional customer experience. Anna volunteers with The American Youth Literacy Foundation where she created and manages the youth tutoring program. When she's not working or in school you can find Anna on the Katy Trail with her black lab, trying out new restaurants, or traveling.
SOCIAL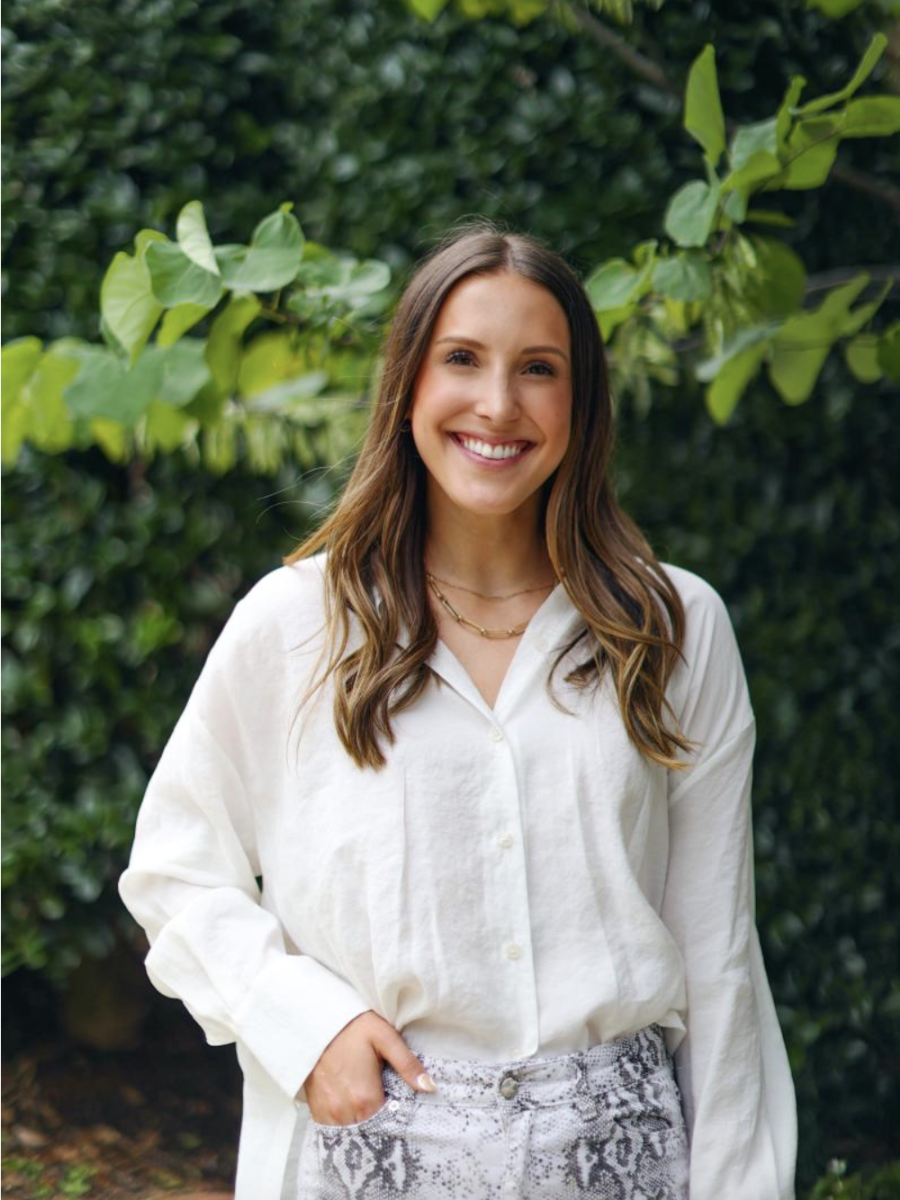 SOCIAL MEDIA DIRECTOR
A Dallas girl at heart, Natalie was born & raised in the DFW area and has loved watching her favorite city flourish with exciting new businesses. She graduated from Oklahoma State University with a degree in Marketing & Finance and stayed to get her MBA. Her passion for social media sparked when she launched her own social media consulting company in college and her favorite part about social media management is sharing in the successes of her clients & having a creative outlet across numerous industries. Natalie's second language is puns & when she's not brainstorming witty posts, you can find her traveling the world, at a fitness class, or hanging on a patio with friends.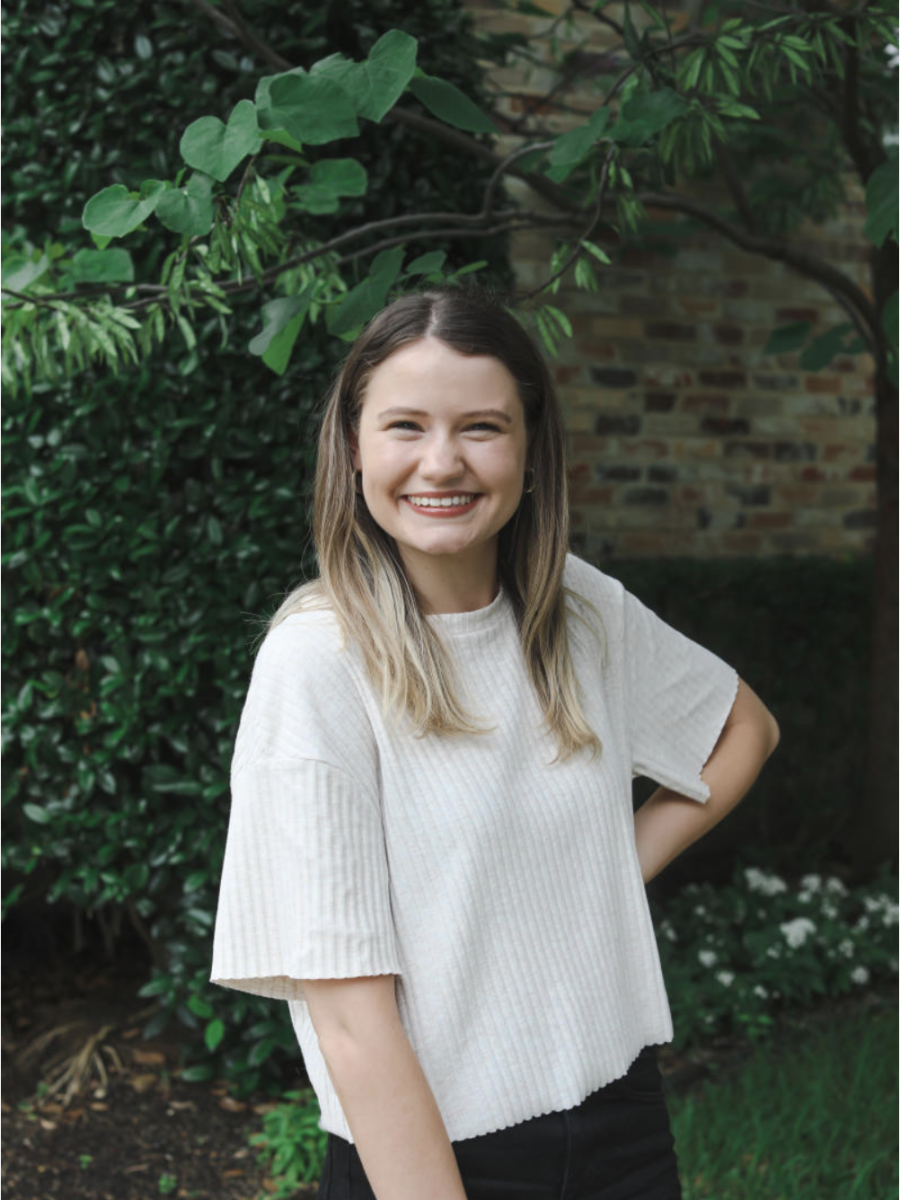 LAUREN BISSETT
Born and raised in Dallas, Lauren loves the hustle and bustle of the city and exploring all the new restaurants in Dallas! Lauren graduated from the University of Arkansas with a degree in Advertising/Public Relations and Editorial Journalism. She has always been passionate about learning clients' stories and making their vision come to life through social media strategy. Her adventurous and creative spirit goes beyond the workplace. When she's not working, you can find her wandering around the Dallas Farmers Market, discovering new local coffee shops, and traveling to places she's never been!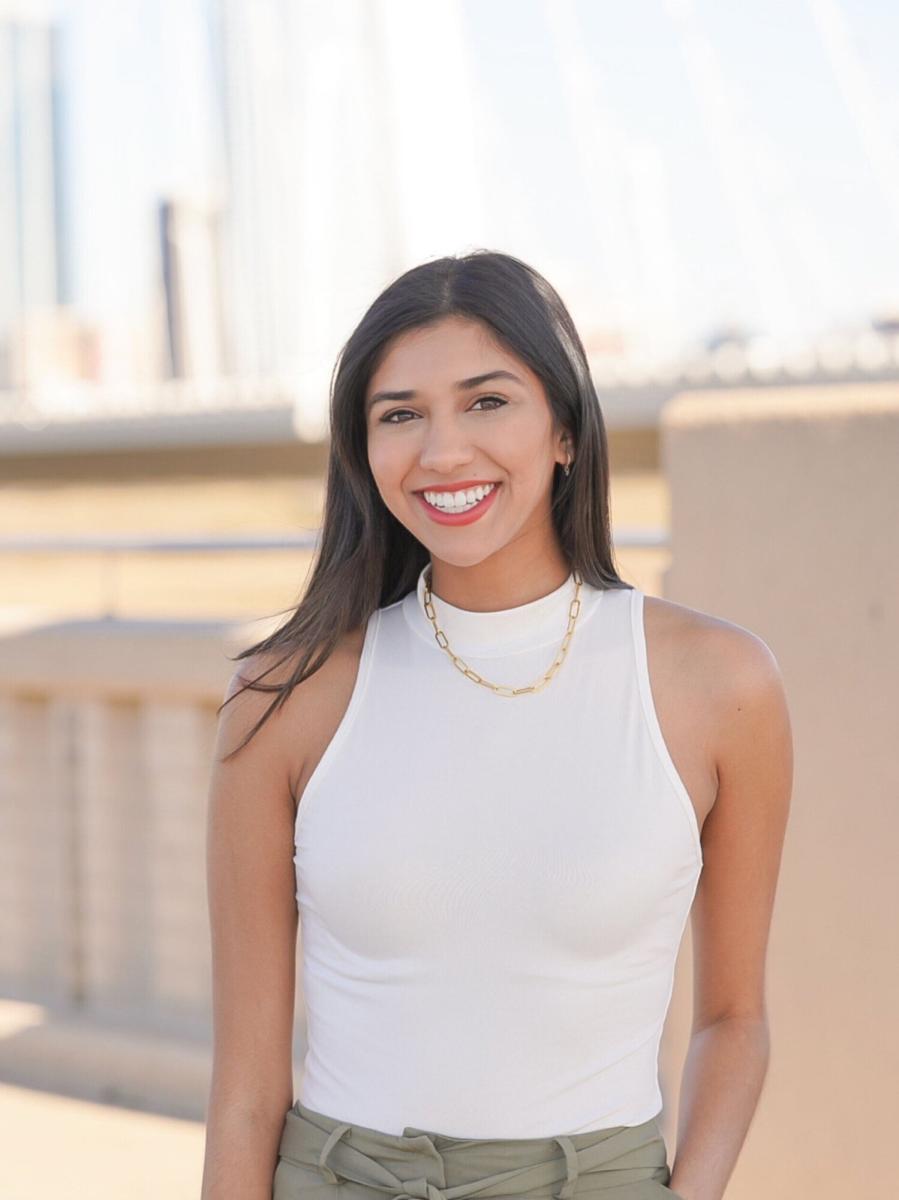 ALYSSA THOMAS
SOCIAL MEDIA SPECIALIST
A born-and-raised Dallasite, Alyssa earned her BBA in Marketing & Management at Baylor University. After graduating, she returned to the lively Dallas buzz. Her background focuses on digital marketing and brand management, and she loves to create customizable and relatable content. Alyssa is passionate about trying different foods, exploring new spots and hosting events. Although she's visited 18 countries around the globe, she still finds Dallas to be the best city in the world!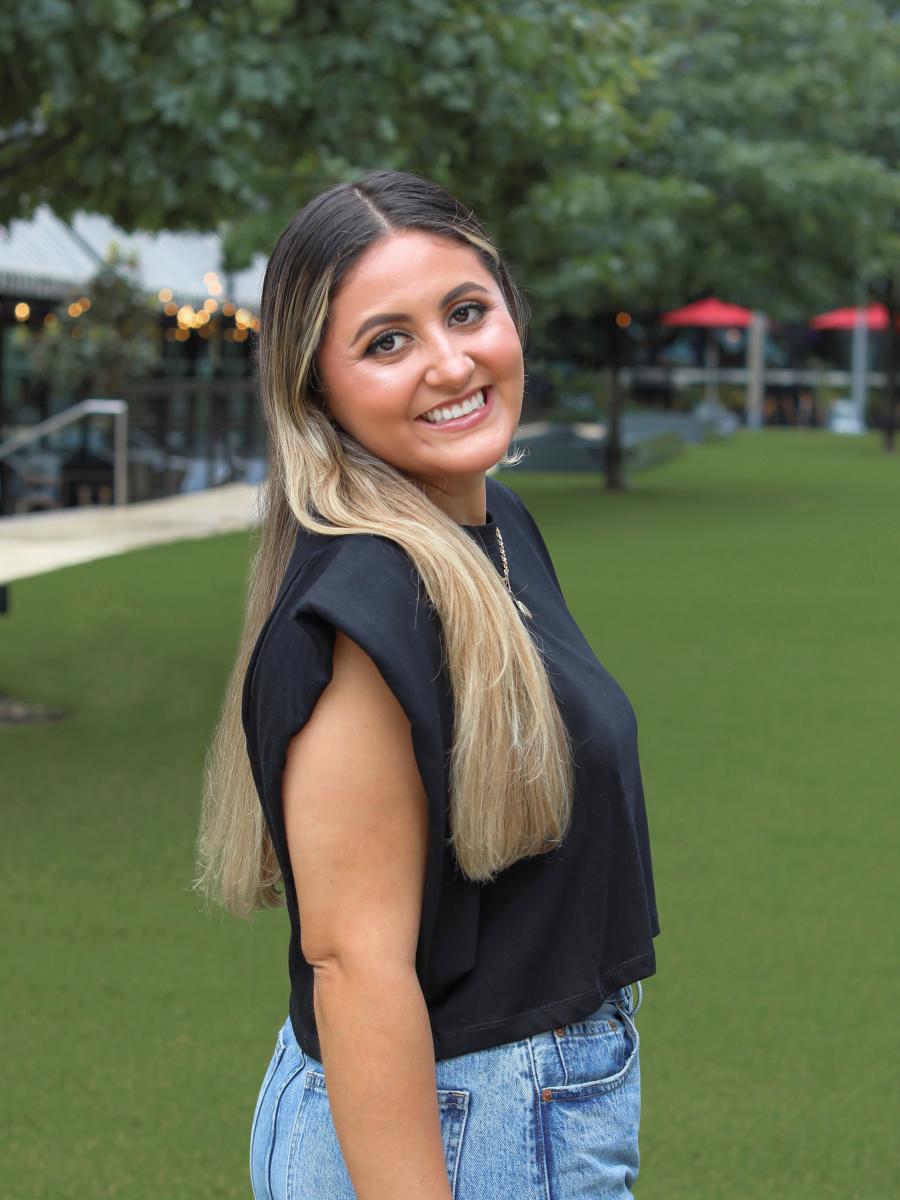 ALISON PRADO
Born and raised in the heart of Dallas, Alison earned her B.B.A. in Marketing & Communications at Dallas Baptist University where she serves as a member of the Women's Auxiliary Board. Her background in social media marketing and her passion for art and aesthetics drives her to create eye-catching, relevant content. Alison is passionate about all forms of visual and performing arts, discovering new eateries, traveling, and exploring different cultures. Alison is heavily involved in her beloved community of north Oak Cliff and is inspired by its diversity and continuous evolution.
AUSTINITES101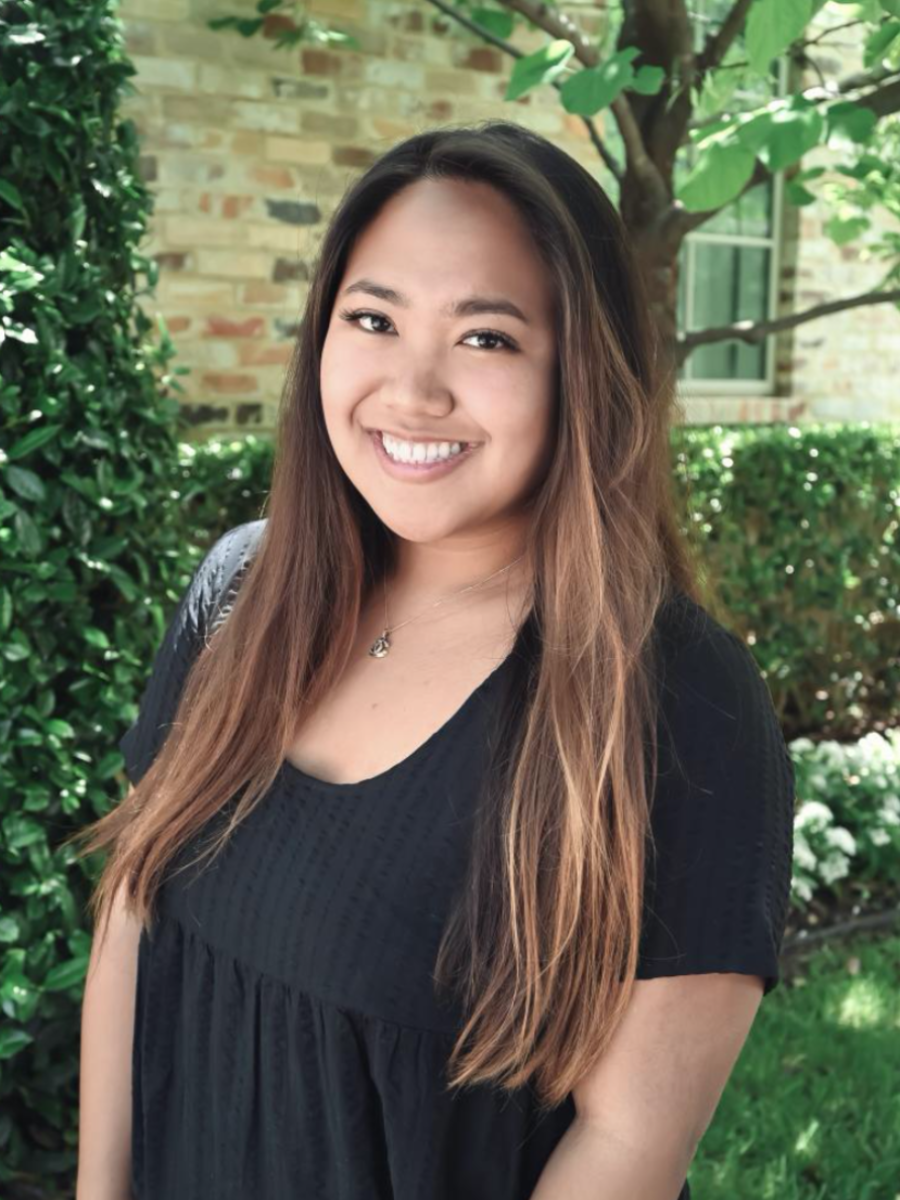 REBECCA VENTURA
Rebecca attended the University of Texas at Austin for a degree in Youth & Community Studies. She works with local brands and fortune 500 companies alike for micro-influencer content creation and marketing. She's passionate about the arts, adventure, and loves creating genuine human connections around the globe. Rebecca is a travel writer that's been to 30 states and 10 countries (and counting)! She's based in Austin but you can find her suitcase-in-tow all over the world. 
INTERNS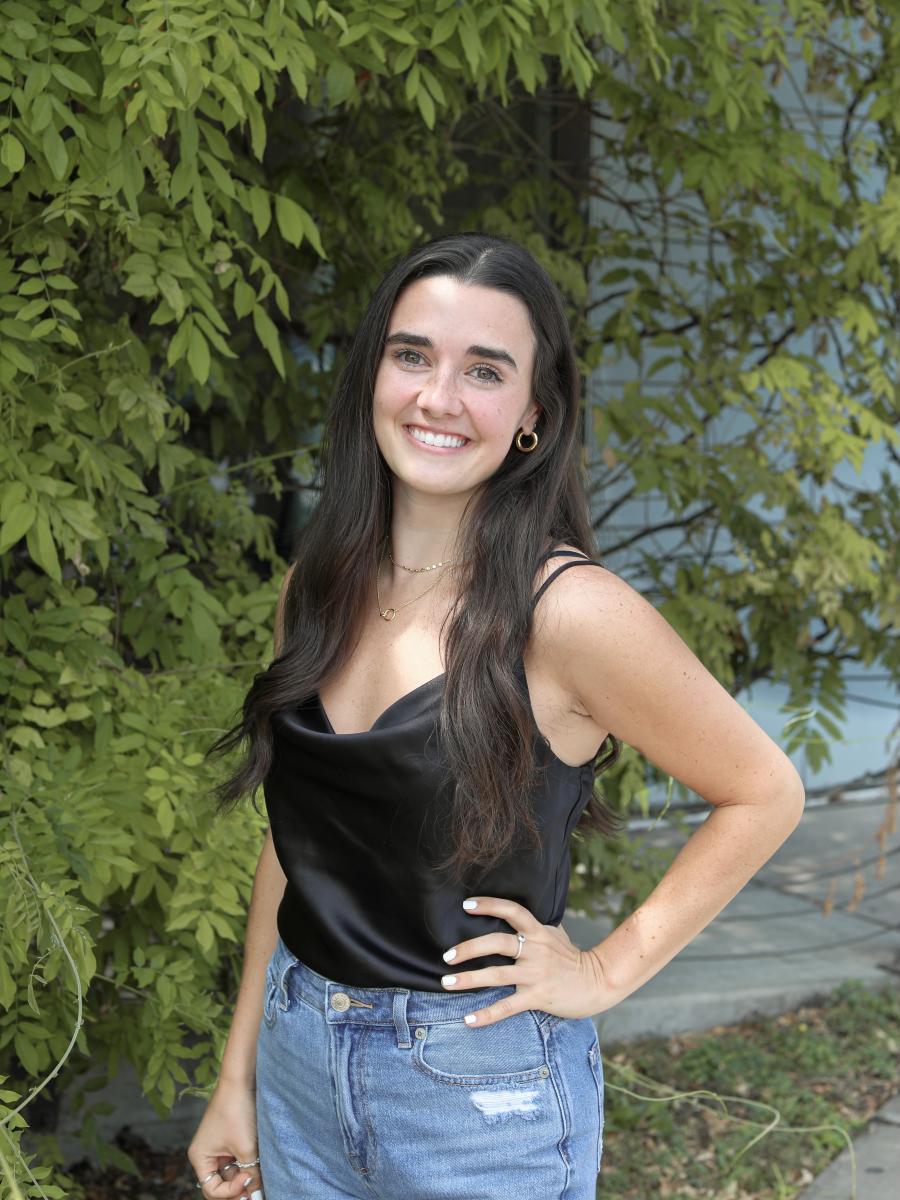 EMMA WALL
PHOTOGRAPHY INTERN
Emma, being a Texas girl at heart, found a way back to her roots in Dallas following her graduation from Chapman University. While in school, she studied both dance and entrepreneurship. Emma enjoys all things that involve creativity. Known as the girl who is always in charge of taking pictures, Emma carries a camera with her everywhere she goes. Capturing moments and memories is one of her favorite things to do. When Emma isn't behind the camera, she is teaching dance, exercising, traveling, and spending time with family and friends.
Interested in career opportunities?
Inquire here!