Have you ever had anxiety going to the dentist? Essence Dentistry makes going to the dentist easy and stress-free with their tranquil and luxe space featuring incredible amenities that you won't find at other traditional dentist offices! Book your appointment online here https://www.flexbook.me/essence/dp/1
Updated October 2023
---
Welcome to Essence Dentistry & Cosmetics, where luxury meets comfort. Have you ever wanted to transform your smile? Their carefully trained dentists, Dr. Bragg and Dr. Iromuanya will personally craft the smile of your dreams! Together they curated a dental space that will ensure you have a calming experience with no anxiety attached to your visit!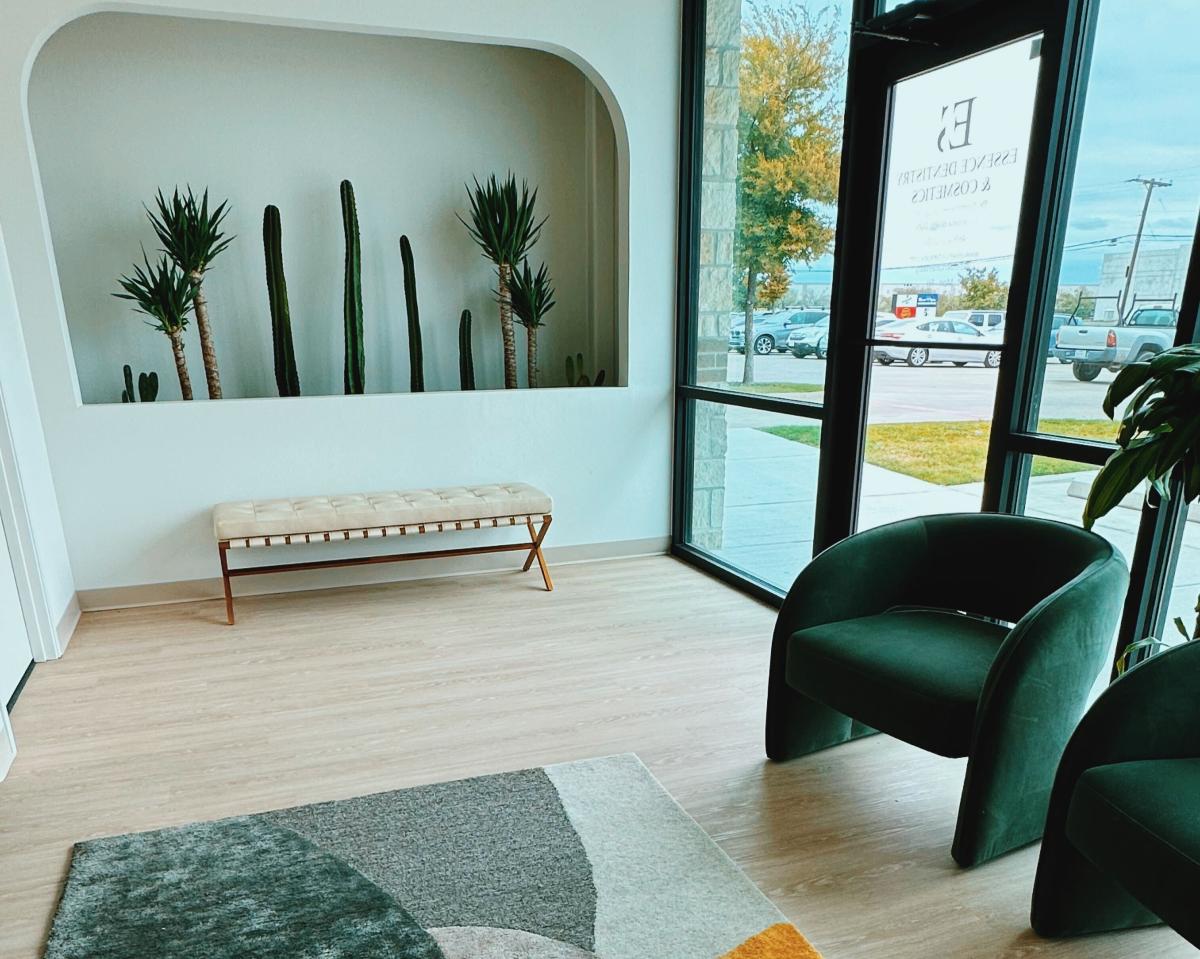 SERVICES
They offer tons of dental services to reduce the need for patients to visit multiple dental offices! Services offered include veneers, implants, Invisalign, dentures & partials, general dentistry, and more! From their stunning space to personalized patient care, Essence Dentistry offers a luxury experience that makes you feel like you're their only patient with exceptional customer service. Plus, be one of the first 10 people to sign up for Invisalign and get $500 off your treatment!

COMFORT MENU
Essence makes going to the dentist a tranquil and spa-like experience with their comfort menu that will help reduce anxiety for patients! Items offered:

🔥 Heated blankets
💡 Ambient lighting
🖥️ Streaming services
🎧 Noise-canceling headphones
💙 Supportive pillows
☕️ Complimentary beverages
🧖‍♀️ Warm scented towel
✨ And more!
 
TAKE A TOUR