The Galleria is the place to be this holiday season! Enjoy everything from the best holiday shopping to pictures with Santa, endless photo ops, and everything in between!
Updated November 2022
---
DAILY SNOWFALL
If you're dreaming of a white Christmas, head to Galleria Dallas and catch the snow that is forecasted to fall every day in The Alley near Blue Fish! Snow will be falling Mon-Thurs at 5pm + 7 pm, Fri-Sat at 2pm, 5pm + 7pm and Sunday 2pm + 5pm.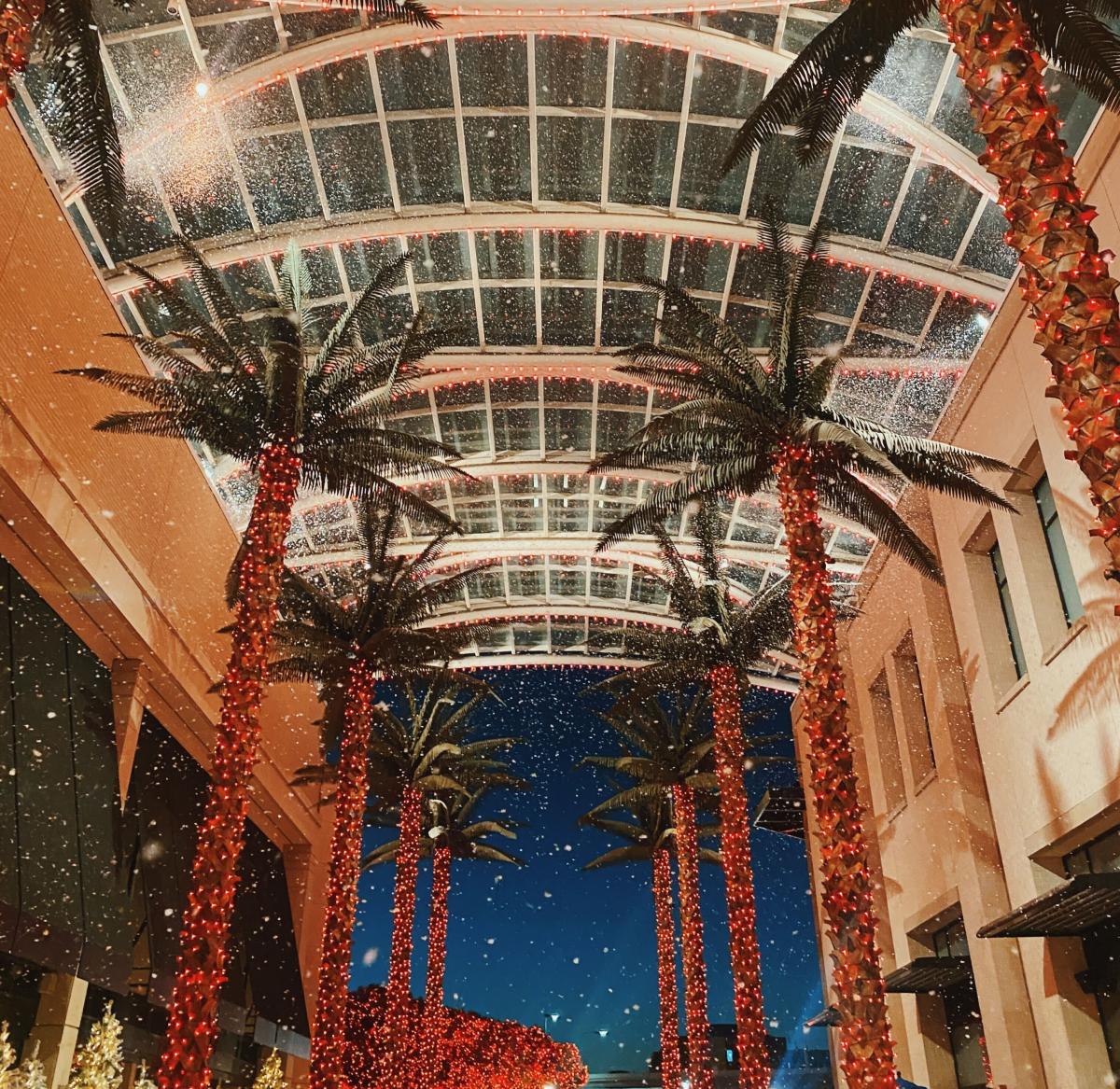 THE TREE
A trip to Galleria Dallas during the holidays wouldn't be complete without snapping a pic of the iconic Christmas tree in the center of the mall! Did you know it's actually the nation's tallest indoor Christmas tree standing 95 feet tall? The tree takes 50 people to build it over the course of 50 hours and features 450,000 twinkling lights, 10,000 ornaments and more than 1,700 branches… insane!

If ice skating is on your bucket list this holiday season, you can do that at Galleria Dallas too and you'll get the best view of the tree while you skate around it!


SANTALAND X SNOWDAY
All aboard Santaland express! The immersive SNOWDAY holiday pop-up is back with endless photo ops and the most creative experiences! Take Santaland express to visit Santa and have your photo taken! Then walk through the interactive SNOWDAY pop-up and explore the fun themed rooms! Head to SNOWDAY to get your tickets

Tag your holiday crew and make your plans to spend the day at Galleria Dallas exploring all the fun holiday activations! Thanks to Galleria Dallas for sponsoring this post!
---
you may also like