Next up on our guide to the suburbs is a city that has exploded over the past few years, The Colony! With the addition of Grandscape and so many new restaurants and cool concepts popping up, you might be surprised at how much The Colony has to offer! 
Updated May 2023
---
TO DO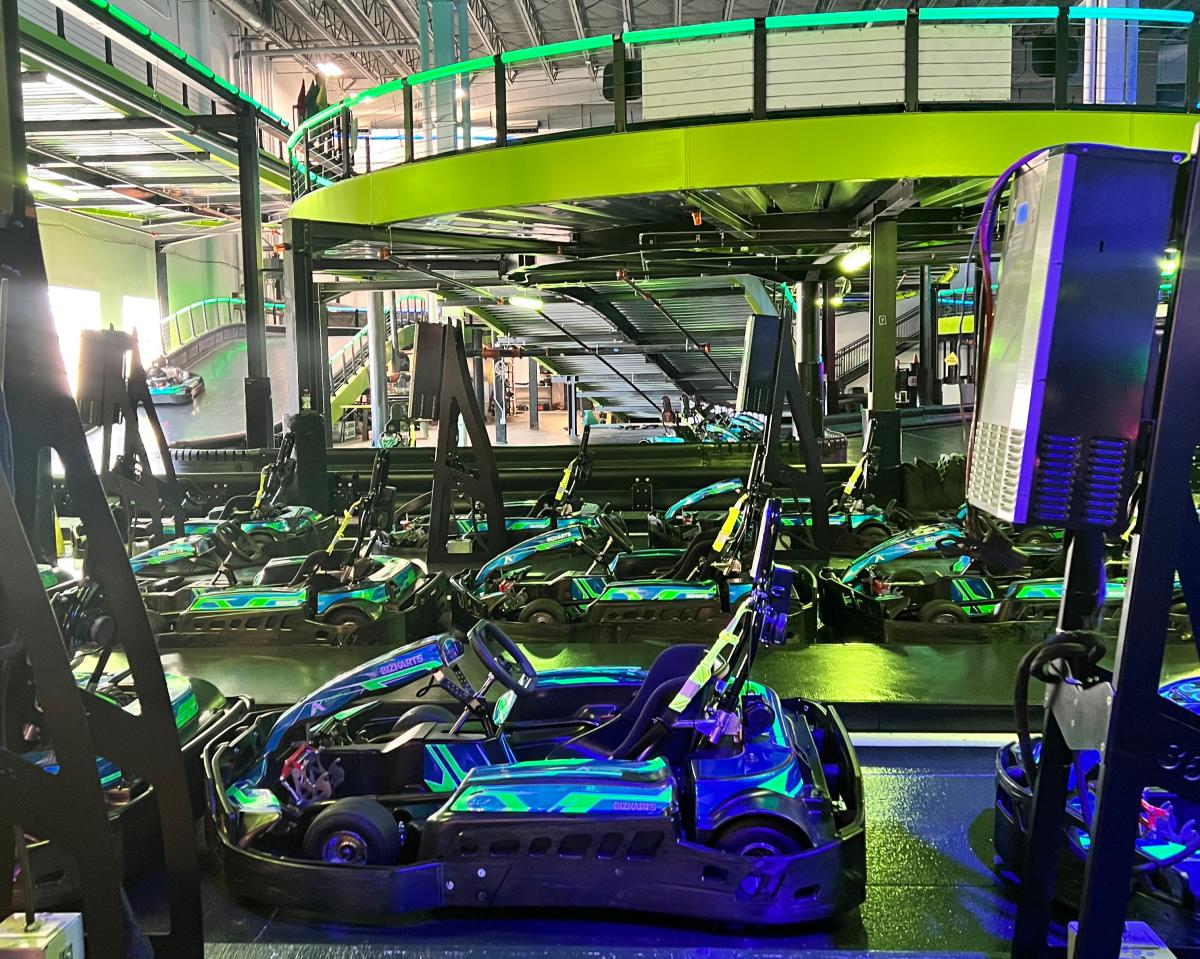 Experience an adrenaline rush like no other at this top-tier entertainment and event destination! With classic arcades and prize games, as well as multi-level indoor karting, there's never a dull moment. The venue also boasts a two-level laser tag arena, a state-of-the-art virtual reality experience, and boutique racing-themed bowling lanes. With so many fun activities to choose from, you're sure to have an unforgettable time!
Catch a movie and cozy up at the Galaxy Theatre! This state-of-the-art movie theatre features multiple screens that will meet all of your cravings with its buttery popcorn, cheesy pizza, salty pretzels, ice-cold beer, and more.
We'll be up in the clouds at The Grandscape Ferris Wheel, the perfect place to take in the stunning views of the area! You can enjoy a panoramic view of the landscape as you ride high above the ground. With a cocktail in hand, you can also relax and take in the views in comfort and style. It's a great way to experience the beauty of the area from a new perspective!
Keen for a little shopping? Explore the Homestead, situated at the center of Grandscape, and discover a wide range of local artisans and family-owned shops! Here, you can find a variety of products, including clothing, jewelry, leather goods, gifts, and much more. 
This rock n' roll-themed Coastal Mexican restaurant is a popular destination for locals and visitors alike! Enjoy fresh seafood, flavorful tacos, and traditional favorites like guacamole and ceviche. But it isn't just a restaurant - it's also a premier concert venue! Come here to let loose all night long! 
Experience a one-of-a-kind night out at this immersive mini golf course, exclusively for those 21 and over. Indulge in craft cocktails and upscale eats as you play your way through courses that are designed to "hit different" and have yourself a good putting time!
Stewart Creek Park offers a wealth of recreational activities for all ages! With a spacious playground, a basketball court, picnic tables, BBQ grills, sand volleyball, a swim beach area, and a fishing pier, it makes for the perfect destination for a fun-filled day out with family and friends. 
With six cozy restaurants and an open-air patio that overlooks a one-acre dog park, this is the perfect spot for you and your pup! The Shacks is an ideal place to unwind with a burger, tacos, seafood, and an ice-cold beer. In addition to the incredible food, the venue offers a packed event schedule, including live music and dog-centric events such as adoption days and mobile vets!
Truck Yard is a laid-back bar and beer garden that welcomes all, including your furry friends! With a massive outdoor space, live music, rotating food trucks, and a selection of drinks, Truck Yard offers a fun and inviting atmosphere for all to enjoy. You can also book a private karaoke room to cap the night off with if you fancy singing your heart out with friends!
TO EAT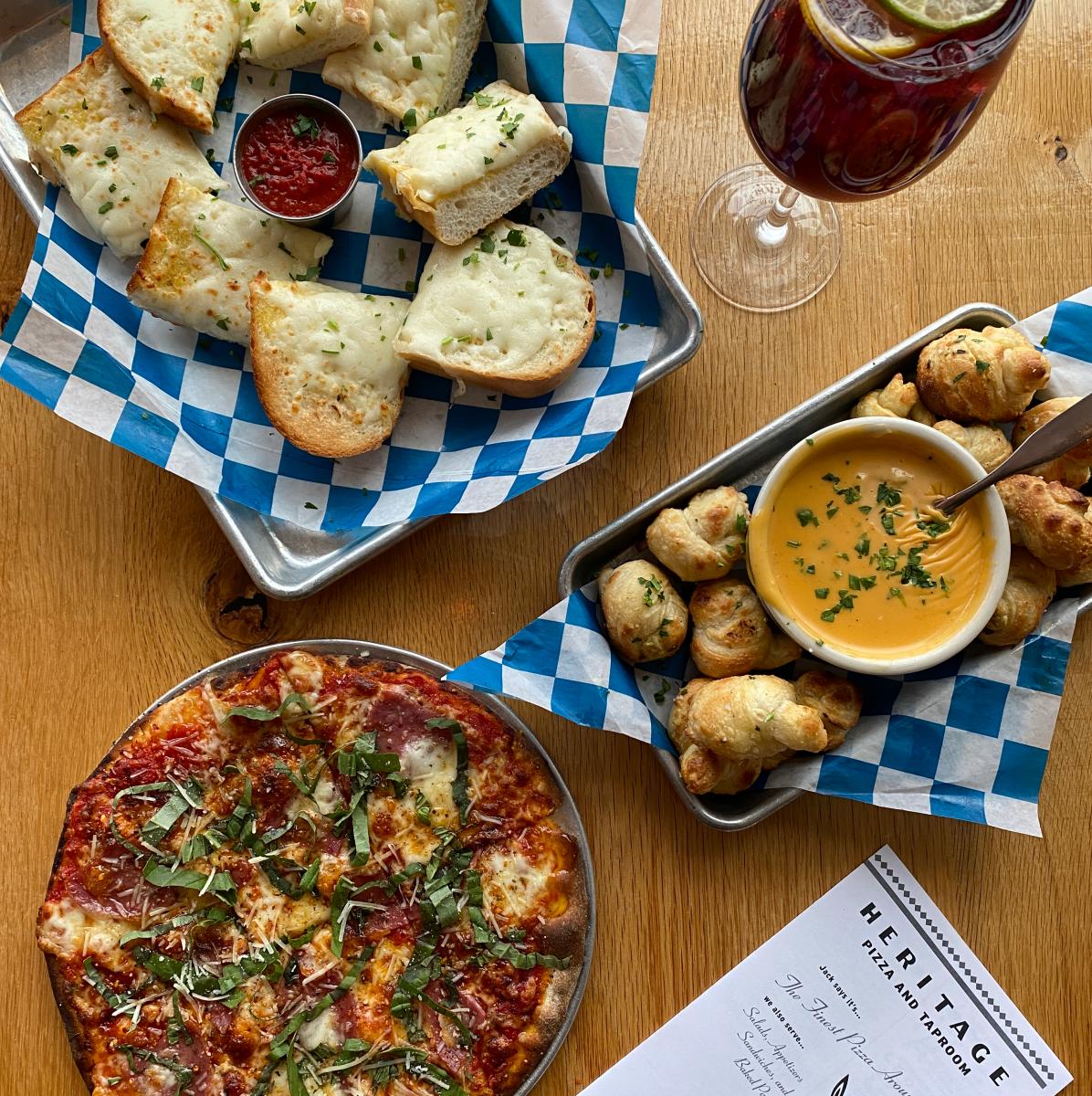 This modern Japanese restaurant is a must-visit for an elevated evening or date night! Michelin Star Chef Akira Back is known for his award-winning restaurants that span the globe from Paris, Singapore, Dubai, and beyond. They serve up a menu of innovative Japanese dishes with Korean influences, like Japanese A5 Wagyu and Kimchi Fried Rice. Here's to an unforgettable night!
If you're feeling bleu, a charcuterie board will always make you feel feta! Barley & Board is the perfect place to hang with friends, build-your-own charcuterie, and sip on a cold brew. This community-focused gastropub also offers a menu that highlights New-American cuisine from their B&B Burger doused in house sauce to their Market Steak, both pairing perfectly with their handcrafted brews. 
Whiskey and BBQ? Say no more! Barrel & Bones Craft Bar and Smokehouse brings a fresh take on Texas BBQ with smoked meats that offer a savory flavor profile that is unmatched. Try their Smoked Brisket Queso, Towered Onion Rings, and Texas Twinkie, pair a house-crafted whiskey with your meal, and you'll be bound for a smokin' good time!
Mamma Mia, we can't get enough of the Lobster Risotto paired with a glass of Pinot Grigio here! At Davio's Northern Italian Steakhouse, you're provided with an authentic Italian dining experience centered around the grill. They go above and beyond to use only the freshest, high-quality ingredients and ensure that each dish is crafted with care, from aged steaks to delicious pasta creations.
Dirty Burger Bar offers juicy and delicious all-beef burgers, creative sandwiches, and refreshing specialty cocktails. You can customize your own burger or try one of the menu's unique burger combinations like the Texas Cheddar or the Whiskey Caramelized Onion. Relax, unwind, and take in some sunshine on their outdoor patio for the perfect vibe!
Take your taste buds on a trip to New York! A delicious menu of homemade style pasta, old work-style pies, fresh antipasti, and your favorite Italian comfort foods, combined with genuine hospitality is what you can expect. Dough tossing, pizza demonstrations, and live music are just a few ways they keep a lively atmosphere for all the guests! 
You can find a fun atmosphere, a delicious TX-style pit BBQ, and some good 'ole southern hospitality here. Enjoy an authentic eating experience where you'll be served "Texas Style" straight from the pit by the Pit Master. Add some fixins like jalapeño sweet corn and mac & cheese, and you'll leave with a full heart and belly!
This nostalgic American pizza parlor specializes in old-school thin-crust pizza and craft beer! Try unique pizza flavors like the Goat & Fig, The Ballpark, and The Bee's Knees. Pick one of their 40 ice-cold drafts to kick back and enjoy your saucy pizza with!
Enjoy the delicious fusion of Thai Cuisine, located right in the heart of The Colony! Escape to Bangkok at Ocha Thai with a taste of their fried rice, noodles, Thai curries, and entrees like Mongolian Beef and Thai Orange Chicken. Don't skip Fried Crab Cream Cheese bites.
OMG Tacos is one of the area's best bets for a meal after midnight! Classic street tacos (pastor, barbacoa, chicken, and veggie), quesadillas, and tortas will all leave you saying 'OMG'. Pair with a cup of elote and finish with freshly-fried churros stuffed with cream or caramel. Wash it all down with a creamy frozen horchata or chamoy mangonada served with a spicy tamarindo straw! 
Open the door to chef-inspired plates & crafted cocktails with a great happy hour. Start off right with their shishito peppers and delicious truffle fries. Make your way to sashimi and sushi, steaks, sandwiches, and favorites like their Chicken Milanese and Wild Shrimp Scampi. Stop by on a Thursday night from 6pm to 9pm for live music!
Let's gyro and get some souvlaki! The Great Greek Grill has all of the classic comfort foods fresh off the grill, from Greek-sized chicken gyros to lamb souvlaki. For those who don't have a Zeus-sized appetite, they also offer lighter foods like their Salmon plate and Greek salads. 
The Tackle Box serves up a variety of Cajun-style fare like gumbo, shrimp baskets, cod fish baskets, shrimp boils and even crawfish boils, when in season. With a fun, eclectic vibe and a full bar featuring specialty drinks, this patio is the place to come and hang out while you get your seafood fix!
At The Rice Bar, you can experience some of the best Korean cuisines such as crispy egg rolls, spicy pork, and beef bulgogi! At this casual eatery, they also have a wide selection of Korean sweets like doughnuts, pancakes, and crème brûlée. Let all of that delicious food settle with their ginger tea or one of their coffee drinks!
Windmills is a craft brewery, jazz club, Indian restaurant, art book library, cocktail bar, steakhouse, and picnic spot all packed into one building! A beer helps when contemplating the food menu, which is long and full of surprises. There are South Asian classics - chaat, grilled kebabs, kulfi - and Texas classics - big steaks, queso, brisket-stuffed jalapeños. Come in and enjoy their patio while you soak in the live music!
DRINKS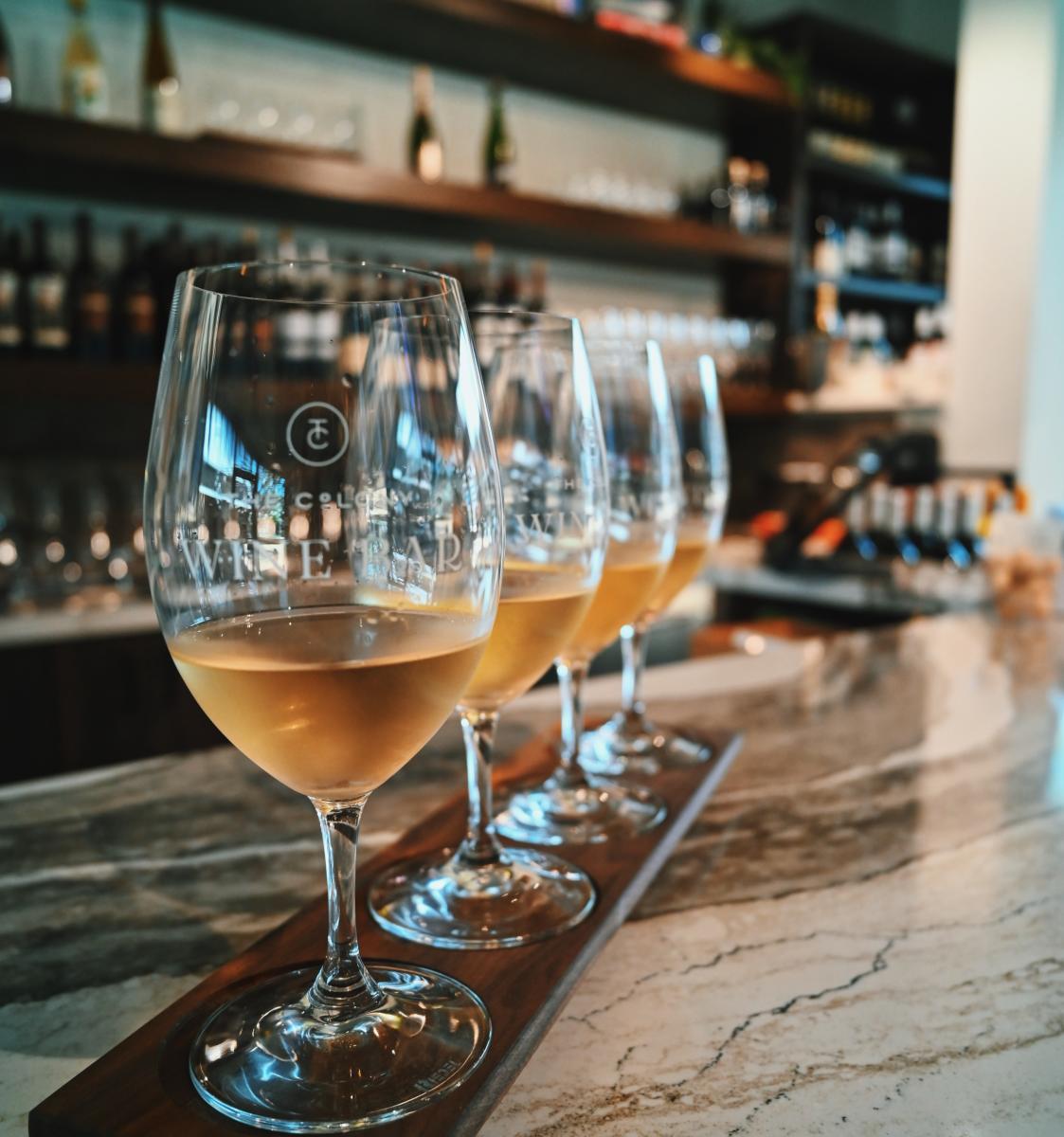 Overlooking a large, shady dog park at The Shacks, Grrrowlers appeals to both dog lovers and beer enthusiasts! They have 26 beers on tap, featuring seasonal and local brews, and over 45 packaged beers and wine. Order a growler and make it a grrreat day with friends on their large deck while the furry friends play or grab your favorite beer to go! 
For over 5 years, Shakertins has been the "Cheers" of Austin Ranch. Cold beer, craft cocktails, and good times! House-made sauces, unique appetizers like Macho Nachos, and tasty burgers and sandwiches. Shakertins also has a great selection of community games for you and your friends to enjoy! From Billiards, Jenga, and Cornhole, to Golden Tee. Move your game over to the biggest patio in Austin Ranch to relax in the sun!
This cozy wine bar offers a variety of wine, beer and non-alcoholic refreshments. Whether you choose to take your beverage to go or stay, sit and unwind, The Colony Wine Bar is the perfect spot to grab some refreshments!  Enjoy your sips during or after a day of shopping and exploring!
BREAKFAST, BRUNCH + COFFEE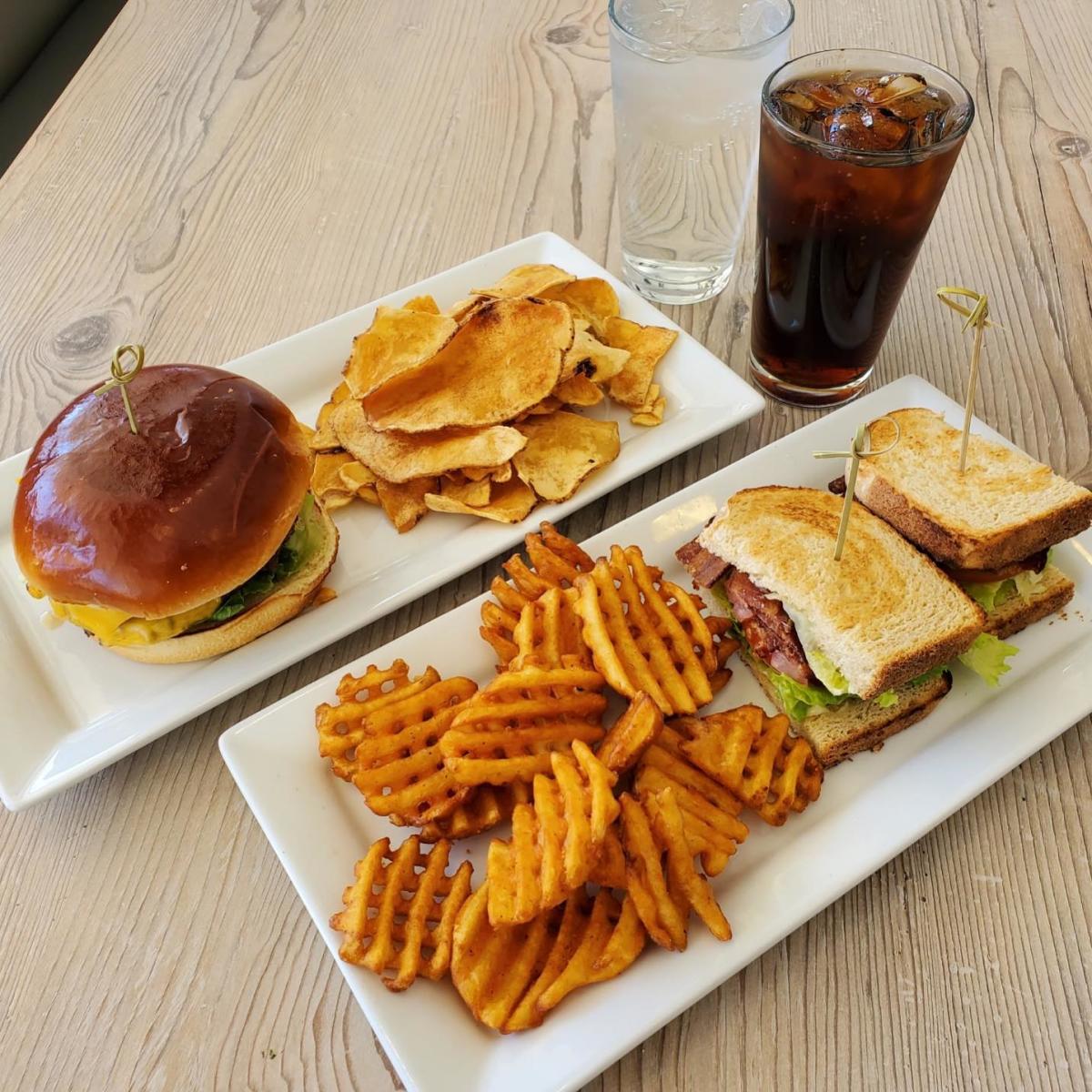 image courtesy of Barney's Cafe
Another Broken Egg Cafe delivers southern-inspired culinary and craveably delicious brunch. On their menu, you will find chef-inspired dishes like their Cinnamon Roll French Toast, Chicken & Waffles, and Crab Cake Benedict. Enjoy hand-crafted cocktails as well, with brunch bubbles, spiked coffees, and more! 
This family-owned bagel shop and deli specializes in bagels made fresh daily! Treat yourself to rainbow bagels and breakfast sandwiches like The Longhorn, made with eggs, sausage, bacon, ham, American cheese, and cheddar. Take an iced horchata drink to go to keep enjoying the rest of your day!
Barney's Cafe features traditional brunch items and new spins of favorites such as french toast and omelets. Get a taste of their Apple Pecan French Toast, Heavenly Hash Bowl, or their Chilaquiles a la Barneys for a sweet and savory brunch! If you're feeling some bubbly, try their mimosas by the glass or share a carafe with friends!
Ready for waffles, pancakes, and amazing coffee? Next to the Saintsbury Tavern, Cafe Mila specializes in breakfast and brunch! Enjoy Avocado Toast, Chocolate Chip Pancakes, Street Tacos, and more! They also serve beautiful desserts like warm chocolate croissants and amazing lattes and chai tea to accompany them. 
This family-owned coffee shop is the perfect place to escape the hustle and bustle and indulge in a warm cup of coffee. The cozy ambiance of the shop provides a comfortable atmosphere for you to enjoy. From the aroma of freshly brewed coffee to homemade pastries, everything is made with love and care at Liberation Coffee Co!
Put the pedal to the metal at Turbo! This is a restaurant branded around cars and coffee. They offer a variety of coffee drinks from lavender, red velvet cinnamon toffee crunch lattes, to caramel and Nutella frappés. If you're feeling like you need some extra turbo power, they also have breakfast sandwiches, tacos, and pastries! 
These donuts will surely put a twinkle in your eye! From the intricately and adorably decorated donuts to the sweet taste in every bite, Twinkle Donuts is a must. Start your morning off on a sweet note with their Choco Glaze, Smores, or Apple Crumble!

DESSERTS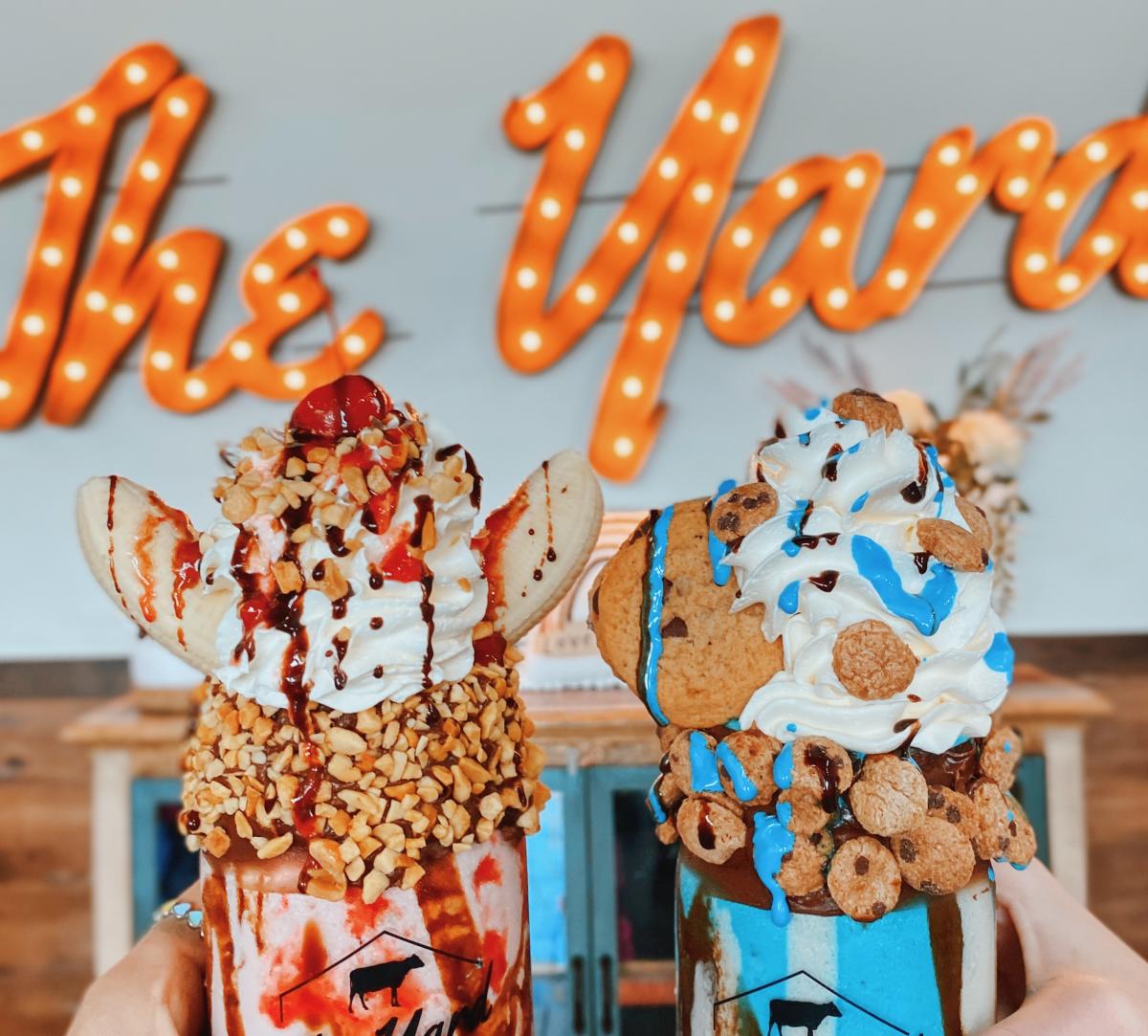 Known for its custard concretes, Andy's has any custard + toppings variation you could want! Their Bootdaddy Concrete and their Ooey Gooey Concrete our two of our favorites, but they can also fill the center of your custard with any topping of your choice when you order the Jackhammer! Make sure to watch the custard machines churn out the custard as you wait for your sweet treat to be ready!
There's nothing like the smell of fresh pastries in the air! Ollio Patisserie offers delicate and scrumptious macarons and pastries, and they are berry delicious. Order their creme brulee, berry-almond croissant, or cinnamon cream cheese danish for an effortlessly delicious breakfast!
The Yard Milkshake Bar has sweets that make up most of the menu with over 35 ice cream flavors and six edible cookie doughs available in scoops, pops, and pints to match! We tried the Cookie Monster, which is cookie monster ice cream with a cookie dough sandwich and Cookie Crisp cereal served in a chocolate iced jar with a Cookie Crisp rim topped with whipped cream and chocolate and marshmallow drizzle! Their attention to detail is what sets these desserts apart, and each milkshake or sundae is served in a souvenir mason jar that you can take home.
The Baked Bear is the spot for a nostalgic ice cream sandwich. Their original-recipe ice cream sits at the heart of each sandwich, which is held together by fresh-baked cookies and brownies. They have over a dozen original-recipe cookies and ice cream flavors, giving you a chance to mix and match to find your fave combo! Before they're served, the sandwiches can be rolled through toppings ranging from Fruity Pebbles to Oreo crumble, giving them an Instagram-worthy touch!