We all know summer in Texas means sunshine and relentless heat! Thankfully, water holes like Krause Springs exist for refreshing daytime dips! This stunning spot is perfect for cooking off, photos and natural beauty revelry!
Updated August 2021
---
KRAUSE SPRINGS
Founded in 1955, this 115-acre property has been privately owned by the Krause family for 50+ years. They've graciously opened up their springs as camping and swimming sites for Austinites. Located in Spicewood, just 30 miles west of Austin, Krause Springs provides a pick-me-up for those needing to cool down this summer. It's listed on the National Registry of Historical Sites, so come check it out!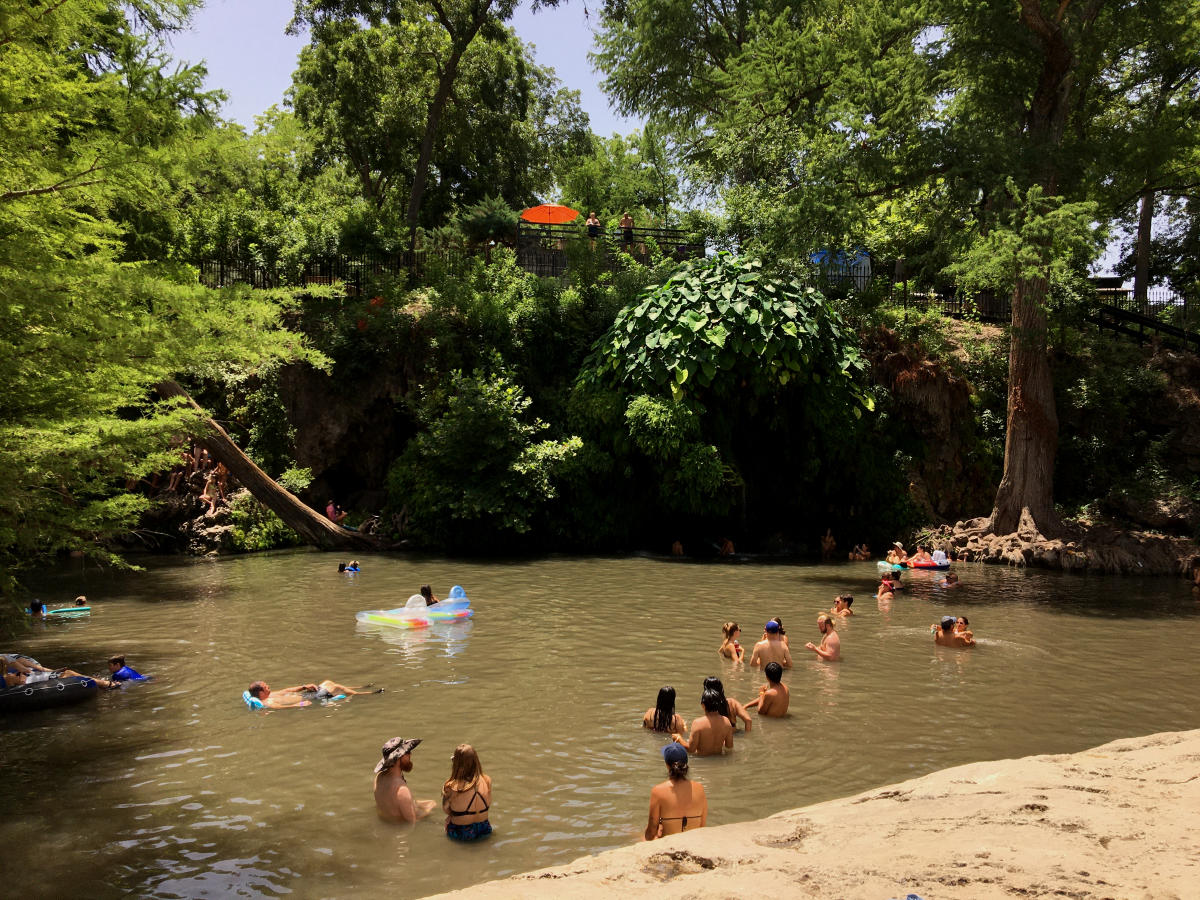 VISITING
Krause Springs has 32 springs, some feeding into the manmade pool on the upper level and the natural pool on the lower level, all flowing into Lake Travis. The waters are swimmable at 68º year-round as the springs keep them at a constant flow. At the natural pool, guests can rope swing into the water or sit underneath the rocks and foliage that drip water from the springs like a mini waterfall.

There are even smaller pools of water throughout which are shallow enough for smaller children to safely play. At the entrance, you also have the chance to wander through their Butterfly Gardens, filled with wind chimes, fountains and beautiful plants. 
CAMPING
They provide primitive tent camping as well as RV sites (24, to be exact) with water and electricity available. RV sites cost $15 and admission for adults and children cost $15 and $10 respectively.
WHAT TO BRING
Guests are welcome to bring refreshments in non-glass containers, snacks, floats and intertubes (they have an air pump), cameras, and kayaks as long as they're smaller than 5 ft for the natural pool area. Unfortunately, no dogs are allowed, so please leave your furry friends at home!
PRICING & HOURS
The springs are open from 9 a.m. to 8 p.m. For a day pass, admission is $9! 
P.S. They also host weddings here! Check out their event page on their website for more info!