We are so excited about this announcement! Lillian M Collection is a local bridal jewelry brand offering a luxury boutique shopping experience! We have all the details on the brand, their products, and where to find them!
Updated May 2023
---
The jewelry brand stems from Walters Wedding Estates, a full-service wedding hospitality group established in Dallas in 2006. Lillian M Collection was launched earlier this year as their first bridal jewelry brand and is located at the design center of one of their stunning venues, The Olana! We were not only blown away by the space and the one-on-one experience (champagne was involved), but by the stones, bands, and fashion jewelry plus that they are all customizable!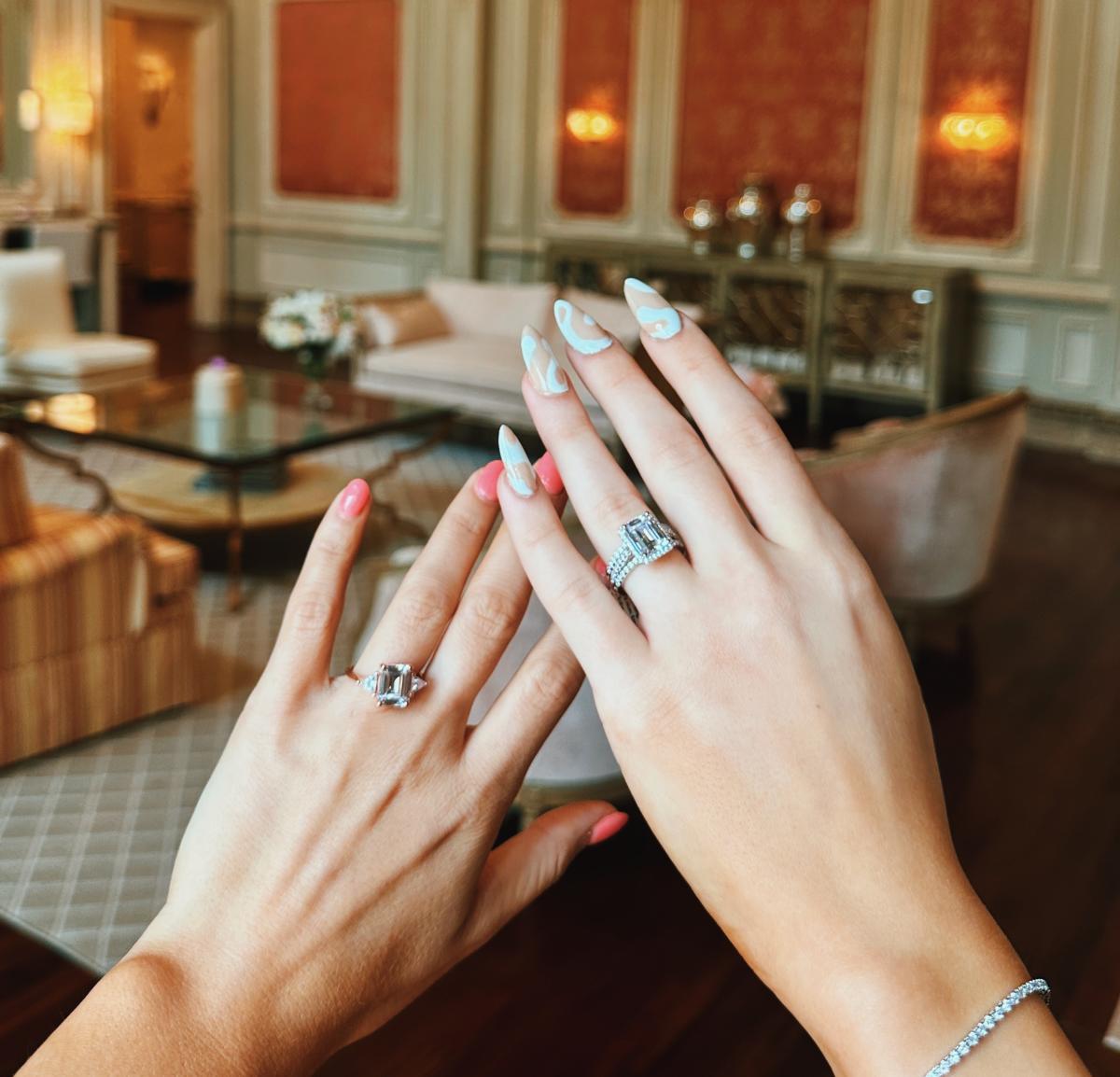 THE RINGS
Literally any stone, cut, color, and size you have in mind, they have it! We loved how organized it was to see your options, especially if you aren't sure what you want yet! Their consultations are one on one, so you get walked through each step of the process with a jewelry sales specialist without any distractions. They have all the cuts and sizes available so you can compare and try on! It's truly a luxurious atmosphere and the process is fun and seamless the whole way through!
Our favorite part about it was the magnetic bands, something we haven't seen before! It was so fun playing around with different combinations of stones, settings, and bands to put together the most unique rings! Since the jewelry is fully customizable, they're able to cater to all different budgets and desires. So you're sure to get the ring of your dreams with no stress involved!
BEYOND ENGAGEMENT RINGS
Bring your significant other or fiancé along because they have a wide range of men's rings as well!
If you're looking for gifts or just want to treat yourself, they also offer an amazing selection of fine jewelry and fashion jewelry ranging from different prices! Their variety of tennis bracelets is perfect for day of wedding or bridesmaids gifts!
SAVE ON YOUR WEDDING
If you're in the early planning stages of your wedding, you can get a ring and venue at the same time -- and save while doing it! ! Lillian M Collection has partnered with Walters Wedding Estates for an amazing rewards program! Clients can get up to a $6,000 rebate for purchasing their engagement ring from Lillian M. and hosting their wedding at a Walters venue.
LOCATION
Lillian M Collection is located inside the design center on The Olana property, which is truly such a unique and stunning place to shop!