Did you know DFW has a video game museum? Located in Frisco, the National Videogame Museum is truly an interactive pixel paradise with your fave childhood computer games, rare artifacts, a retro arcade, and more! We recently took a journey through the ages and it was such a unique blast to the past! Dial up the details below!
Updated July 2023
---
Opened in 2016, the National Videogame Museum is the first dedicated video game museum in the US and home to one of the largest historical gaming collections in the world! Find 20 interactive exhibits, an 80s-style arcade, and all the nostalgic vibes! We seriously felt like we stepped back in time & it was so fun to reminisce on our childhood faves. It's definitely a gamer's heaven yet super approachable + interesting no matter your screen time. Whether you first played Atari in 1977 or Minecraft in 2011, the interactive displays will have you nerding out!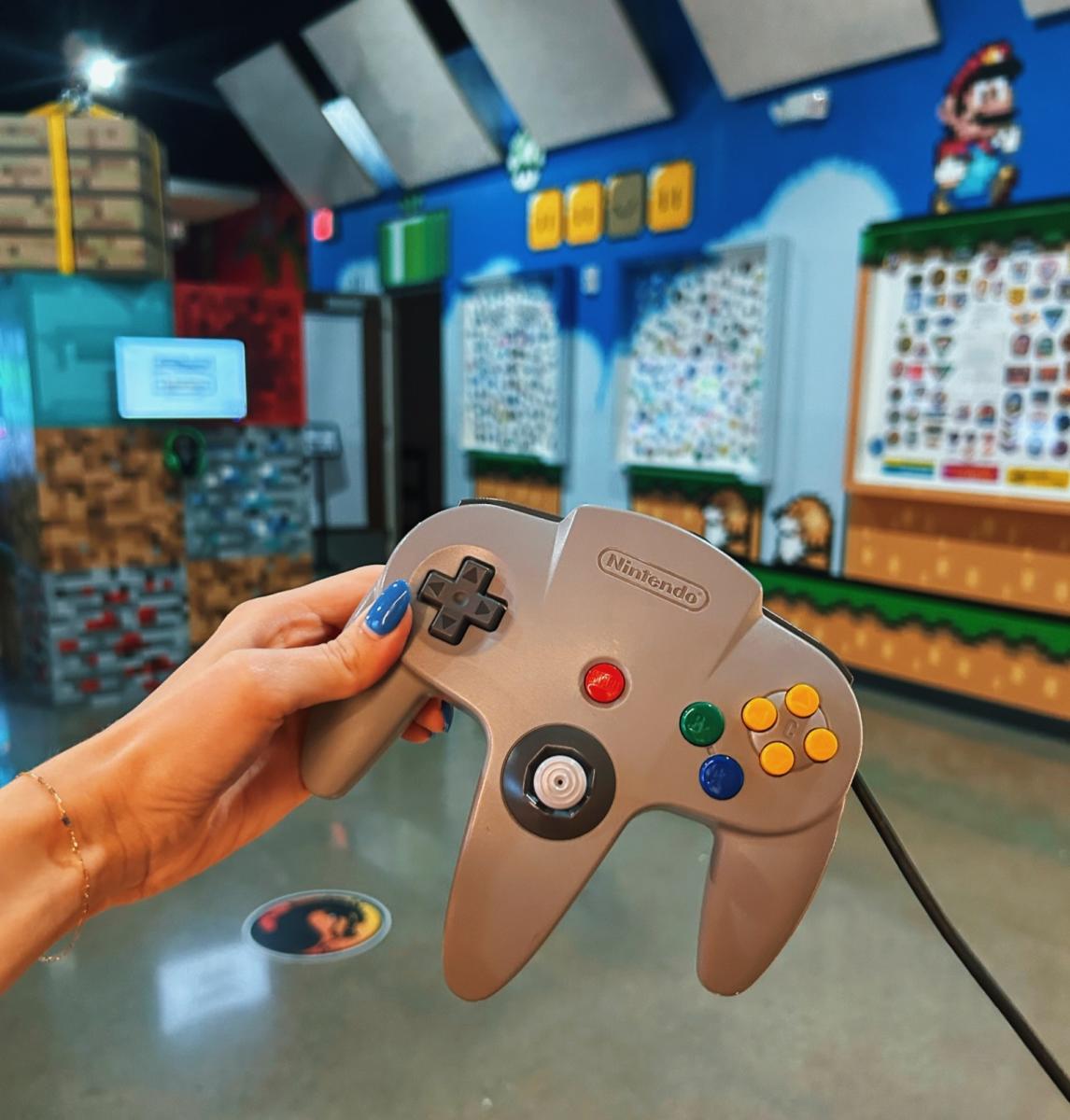 EXHIBITS
The 10,000 square foot museum features 20 exhibits that each focus on a different aspect of gaming history and 100,000+ artifacts. Explore the evolution of the gaming controller, listen to iconic soundtracks from each decade & scroll through old computer interfaces! To fully embrace the nostalgia, step inside mock versions of a retro store, family room, and kid's bedroom that look like they were frozen in time years ago.
THE ARCADE
Admission comes with a few arcade tokens so you can stay & play! The neon-lit arcade gives all the Stranger Things vibes, complete with rad 80s music playing.
Play games like:
👾 Pac Man
🦍 Donkey Kong
🏓 A giant version of Pong
🎮 Pinball
🛸 Space Invaders
& more!
PLAN YOUR VISIT
Find the museum inside the Frisco Discovery Center, also home to Traintopia + the @scitechdiscovery, so you can continue the fun! Admission is $10 to $12, but children under 3 get in for free!
TAKE A TOUR