One of celebrity Chef Tim Love's latest concepts, Paloma Suerte, is serving up his version of Fort Worth Tex-Mex (aka FTX-Mex) featuring authentic Mexican food like Birria tacos and flavorful fajitas with a full bar of boozy libations. And it's open late!
Updated April 2022
---
Paloma Suerte opened earlier this year in the Stockyards under the vision of Tim Love, the owner and executive chef of 17 concepts across Fort Worth and Tennessee! This new eatery expands Love's empire in the Stockyards, alongside White Elephant Saloon, Lonesome Dove Western Bistro, Love Shack Burgers & Ático! Paloma Suerte translates to "Lucky Dove," which you can see depicted in their logo and throughout the space. This spot is the perfect addition to Mule Alley with Mexican restaurant classics and an expansive bar menu!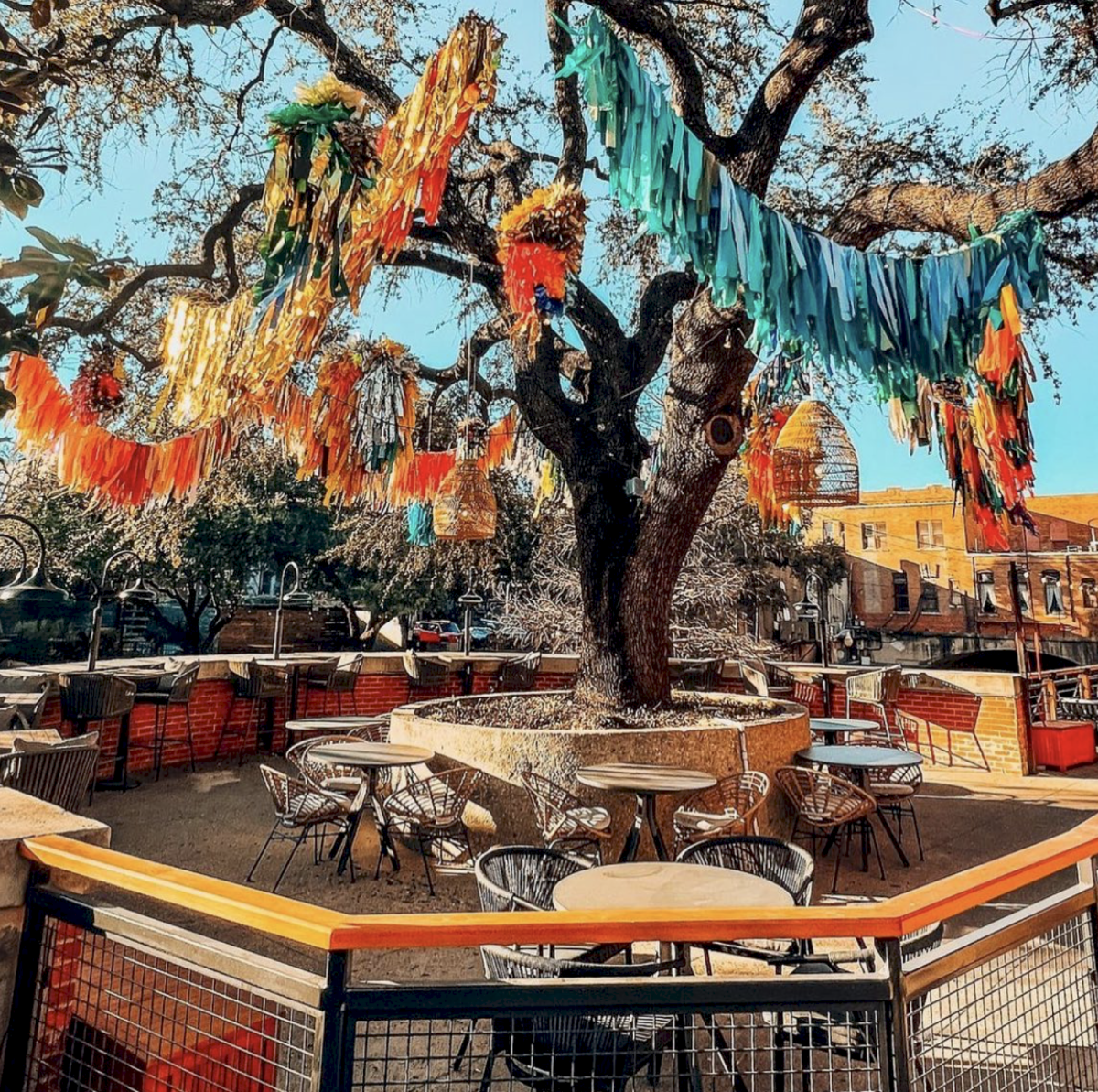 MEXICAN DISHES
The chef-driven menu at this tex-mex restaurant feature the typical fare with traditional plates, like fajitas, enchiladas, and tacos! This spot is perfect for date night or a group dinner with unique features, like tableside queso with customizations, like avocado, crab, beef, and so much more! Feeling adventurous? Be sure to try their birria tacos, offered in three variations, like beef short rib, muscovy duck, and texas goat! 

The bar is serving up endless signature sips from their house cocktails to flavored ranch waters! If you're ready to have a good time, order their Suicide Schooner, which is a special blend of all 9 of their frozen margarita flavors in an 18oz glass! Frozen margs are always half price during happy hour, which is Monday-Friday 4-6 PM!
SPACE
This space offers a lively atmosphere complete with live music and an incredible outdoor patio centered around a stunning, streamer and light-filled tree. It all overlooks the Trinity River in a hidden quaint brick-lined section of Mule Alley. 

Inside there is a massive wall painting of their signature dove logo with bright colors incorporated to brighten up moody lighting. The decor focused on vivid colors in their painting, streamers, and other additions makes every day feel like a fiesta! There's also a side bar and a private upstairs club. Shoutout to Studio 11 Design for bringing the space to life!
---