The wait is over! The award-winning Pizza Leila was previously operating as a ghost kitchen and opened a physical location serving Sicilian-style pizzas in the heart of the Arts District! This fast-casual pizzeria has been a favorite for years and we're so excited for the new shop!
Updated March 2023
---
After 2 years of operating in the adored Sloane's Corner as a ghost kitchen, Pizza Leila now serves their delicious Sicilian-style pizzas downtown! Since opening Pizza Leila has gotten an overwhelming amount of support and so Dallas restaurant group, NL Group, the brains behind Sloane's Corner and Dakota's Steakhouse, knew it was time to expand into a physical shop!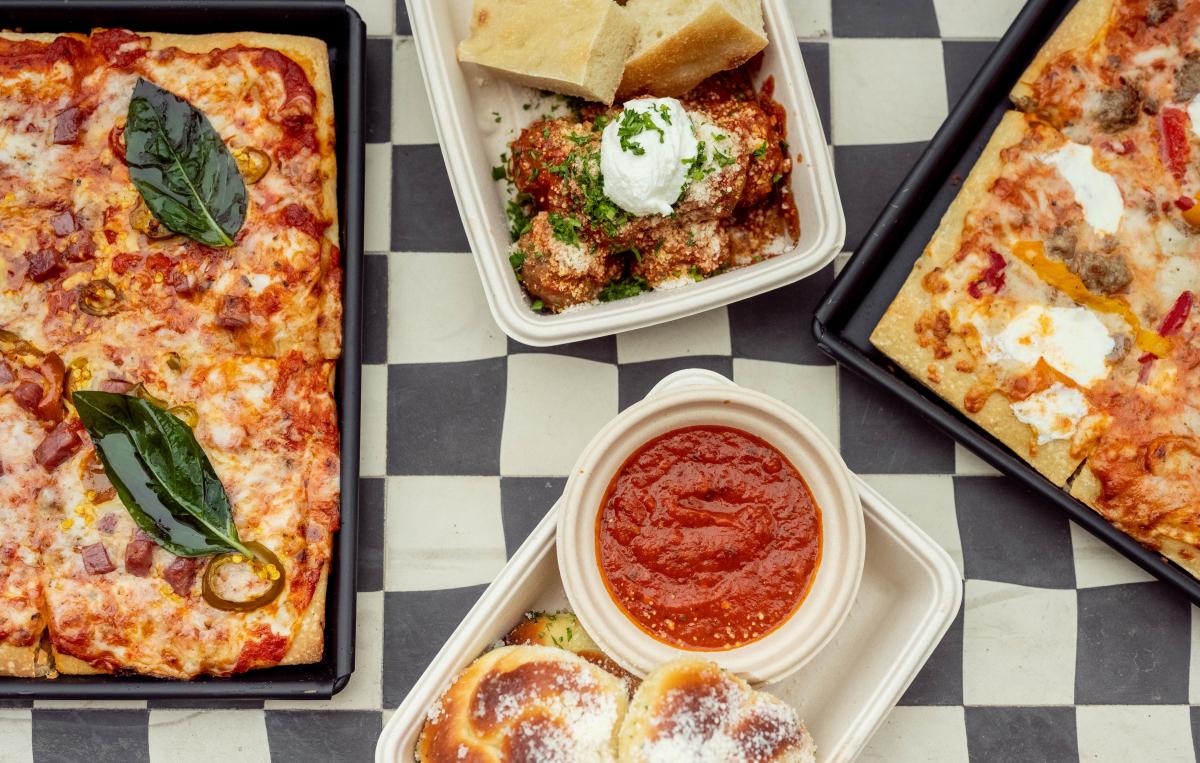 SPACE
The space is a modern take on your fav New York pizzeria with counter service, minimal seating, and all of the pizza flavors on display for you to "window shop" by the slice! Take your 'za outside on the patio to enjoy under the sun while surrounded by the towering buildings downtown!
PIZZAS + MORE
If you're already a Pizza Leila lover, you know their Sicilian thick-crust pizzas are truly to die for. Find many old favorites, new pies, and delicious apps like the Cacio E Pepe Arinchini, a modern twist on a mozzarella stick and it's absolutely delicious! They pride themselves on using only high quality ingredients, including their homemade pizza dough made from a starter they developed 2 years ago! Plus they have gluten and diary free pizzas too!
Fun fact: Pizza Leila is the very first pizzeria to create and serve a nitro negroni on tap and it is divine!
DETAILS
Stop by for dine-in, takeout, or order for delivery 7 days a week from 11am to 10pm! Or order from all third party food delivery platforms!
 
LOCATION