Escape to the stunning Texas Hill Country this fall in Fredericksburg! Autumn is officially underway and that means the return of their epic Oktoberfest, the ultimate celebration of the region's German roots! Plus, don't miss out on all of the awesome upcoming events like the Monarch Celebration and more!
Updated September 2023
---
One of Hill Country's most popular events is back for its 43rd year, from October 6th through the 8th! The celebration honors the town's German history with everything from music, arts and crafts, shopping, kids activities, 50+ types of beer and wine, German eats, and so much more!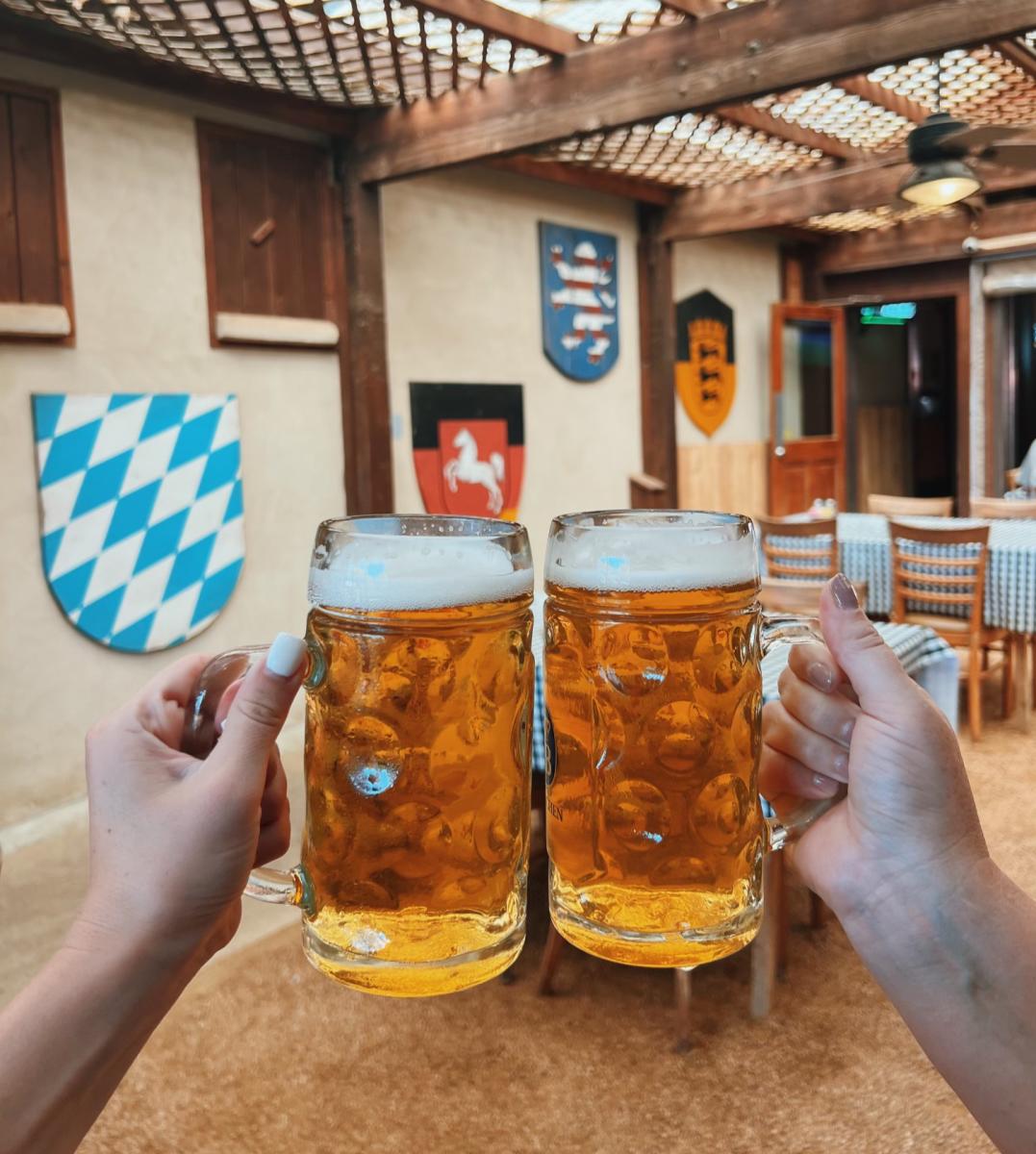 KRAUT RUN, STEIN HOISTING & MORE
The weekend kicks off with OkTUBAfest on Friday October 6th at 5:45pm! Local musicians will play traditional tunes like polka dances, plus you can even enter a waltz fest to show off your dance moves! Come thirsty too -- the Shiner brewmaster will be tapping a huge keg that you can sip from!
On Saturday, run in the 14th Annual Kraut Run and a enjoy beer and sausage feast at the finish line! If you're more of a dancer than a runner, enter in the Hauptstrasse Chicken Dance, which is family-friendly and great for all ages. If drinking beer is your fave sport, you can compete in a Stein Hoisting competition too!
On Sunday, don't forget to dress up in your best lederhosen! There will be an epic Dirndl and Lederhosen Contest at 2:30pm, with prizes for the best outfits. Plus, enjoy plenty of photo ops throughout the festival!
Enjoy dozens of vendors serving traditional German fare! Highlights include bratwurst, German fried fries, jaeger schnitzel, potato pancakes, sausage wraps, German tacos, Reuben sandwiches and more.
🎊 Fall Festival at Wildseed Farms: September 23rd
🍂 Texas Wine Month: All October long
🇩🇪 Oktoberfest: October 6th through the 8th
🎨 Texas Mesquite Arts Festival: October 13th through the 15th
🤎 Monarch Celebration at Wildseed Farms: October 14th
🍁 Fredericksburg Trade Days: October 20th
🍻 Knights of Columbus BestFest: October 21st
🍷 Fredericksburg Food and Wine Fest: October 28th
Save this article and send it to your friends to start planning your fall adventures in the stunning Texas Hill Country!
---
YOU MAY ALSO LIKE