To be blunt, 4/20 has become a popular holiday around Dallas and we've searched high and low for all the best ways to celebrate. From 4/20 happy hours to full-fledged events, and whether you're cool with CBD or down with Delta-9, grab your best buds and check them out!
Disclaimer: Please get lit responsibly! We do not encourage unsafe or illegal activities -- all of the events listed below are legal fun. Hemp-derived products including CBD, Delta-8, and Delta-9, are all legal in Texas, as long as the THC concentration is under 0.3%.
Updated April 2023
---
DFW 4/20 EVENTS & SPECIALS

You might be familiar with this colorful shop for all things legal cannabis and they recently reopened in a new location on Greenville Ave right next to Milli! Stop in for an epic 4/20 happy hour and grand re-opening! Sip on free CBD mimosas while you shop from 12-3pm, plus get free delta-8 edible samples with your purchase all day long, AND enter the in-store raffle for a chance to win a $100 gift card! MoonTaxi will also be popping up at Electric Shuffle and High Fives for more 4/20 fun- more on that below! Beyond 4/20, stop by MoonTaxi's newest location Monday-Wednesday 12-9pm, Thursday & Friday 12-11pm, Saturday 11am-11pm, and Sunday 11am-9pm!
 
Stop by their Deep Ellum location on 4/20 and get 10% off all products all day!
Deep Ellum & Lower Greenville | Directions
​​This woman-owned CBD joint is hosting a 4/20 party from 10am to 7pm, featuring canna cocktails, 20% off all day, and giveaways! Stop by to enjoy the fun, check out their bud bar, or swing by the drive-thru if you're short on time! After the party, stay for a "Bend and Blaze" yoga class from 7pm to 8pm. 
White Rock | Directions
 
Join Mystic Moments Yoga in honoring the ancient traditions of yoga and plant medicine! They're hosting a CBD yoga class at The Mason, featuring an all levels slow flow at 7:30pm and a guided meditation at 8:15pm. Use of CBD and/or THC products is welcome, and you can arrive early to shop CBD products! Tickets are $15 and support a great cause – 50% of the proceeds will go to the LGBT Chamber Foundation.
Oak Cliff | Directions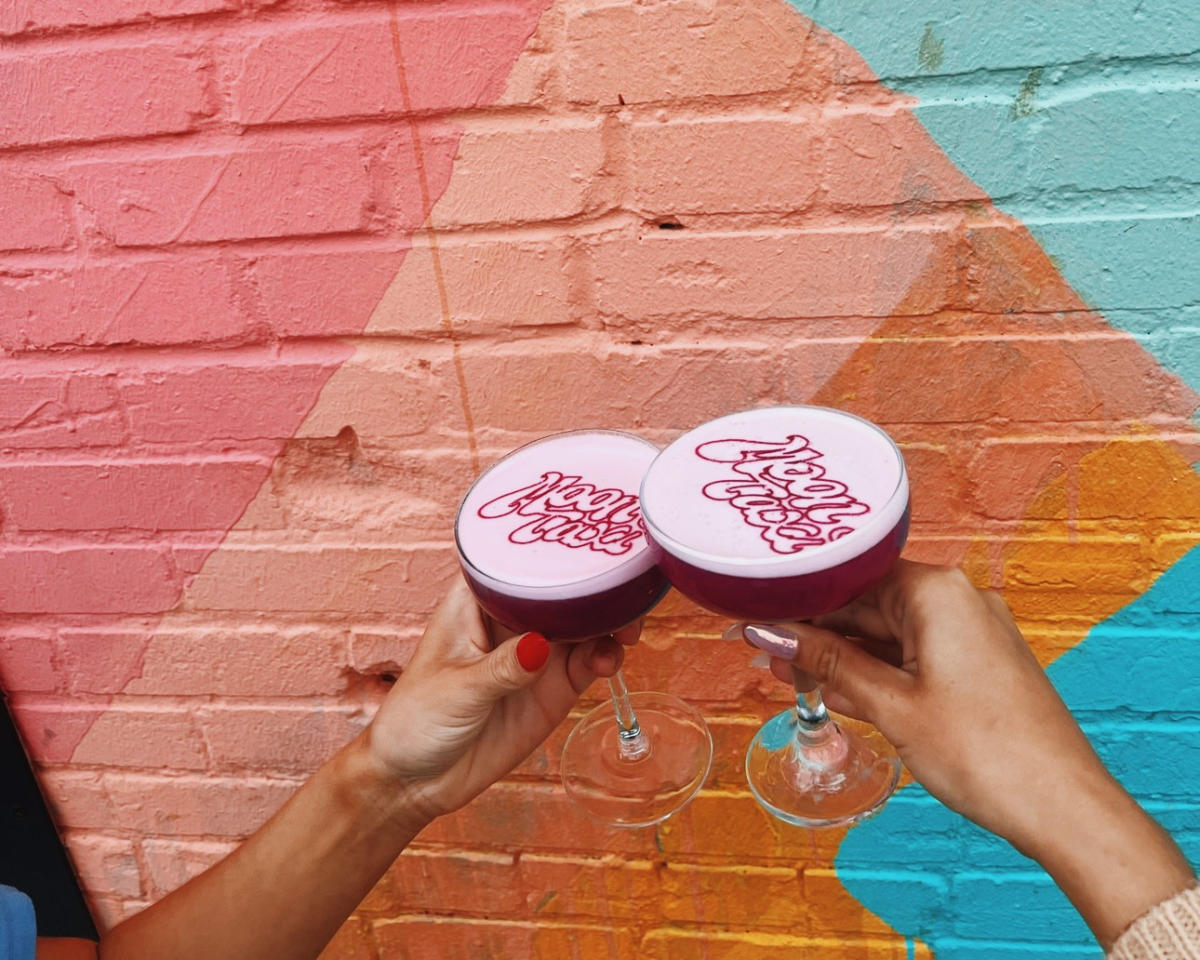 This interactive bar is hosting a pop-up with Moon Taxi CBD! Enjoy shuffleboard, shop CBD, and sip on their exclusive drink special! Their 'Fly Me to the Moon' cocktail will be available all day for $13, and you get a free CBD gummy with your purchase!
Deep Ellum | Directions
Go Easy is going all out for the holiday! The party includes discounts, a new product drop, and contests. Plus, enjoy pop-ups from local vendors including The Buttery Fairy, Forever in Flux, and even Tie Die Chicago Guy's hot dog cart from 1pm to 2pm! 
The night wraps up at Camp Bishop with a showing of Goodburger at 7pm. Even more pop-ups will be at movie night, including Revs Grilled Cheese, Goodekind, Go Easy, and Cali Sober!
Bishop Arts | Directions
This sports bar is honoring its name and celebrating with pop-up! MoonTaxi will have a tent with goodies for sale plus samples from 7pm-12am!
Henderson | Directions
 
This long-standing smoke shop is offering tons of giveaways, demos, and free samples! Plus, get a look at new products and shop highly discounted items!
Denton | Directions
This super chill pizza joint is offering $4.20 pretzel bites when you order online! Available all day, only on April 20th.
Multiple locations | See locations
The Texas Theatre is celebrating with their parody play, "Mocky Horror Picture Show", a riff on "Reefer Madness". This interactive show features three comedians, plus a screen with prompts for the audience to yell lines and throw stuff at the screen! The show starts at 9:15pm, but you're encouraged to arrive early for a pre-show screening. Each attendee also receives a bag of mystery goodies – and no, it's not what you're thinking!
Oak Cliff | Directions
Head to Oak Cliff Brewing at 4:20pm for live music, contests, free beer and more in the outdoor biergarten! While you enjoy your free beer, shop hemp products from Oak Cliff Cultivators, and streetwear from Malcriadas Collective. This event is free with an RSVP, but spots are limited! 
Oak Cliff | Directions
Dallas Hemp Company is hosting a celebration of all things hemp! Stop by from 1pm to 9pm to enjoy tons of vendors, local artists, and live music all day long. Plus, learn all about all the different uses for hemp, from CBD bath bombs to calming supplements. Tickets are $30 and include goodies like a canna-cocktail!
White Rock | Directions
---
YOU MAY ALSO LIKE