After sharing the adorable Hill Country boutique cottage stay at The Wayback, we were asked about a roundup of similar boutique retreats in the state! We did some research and have rounded up the below!
Updated May 2023
---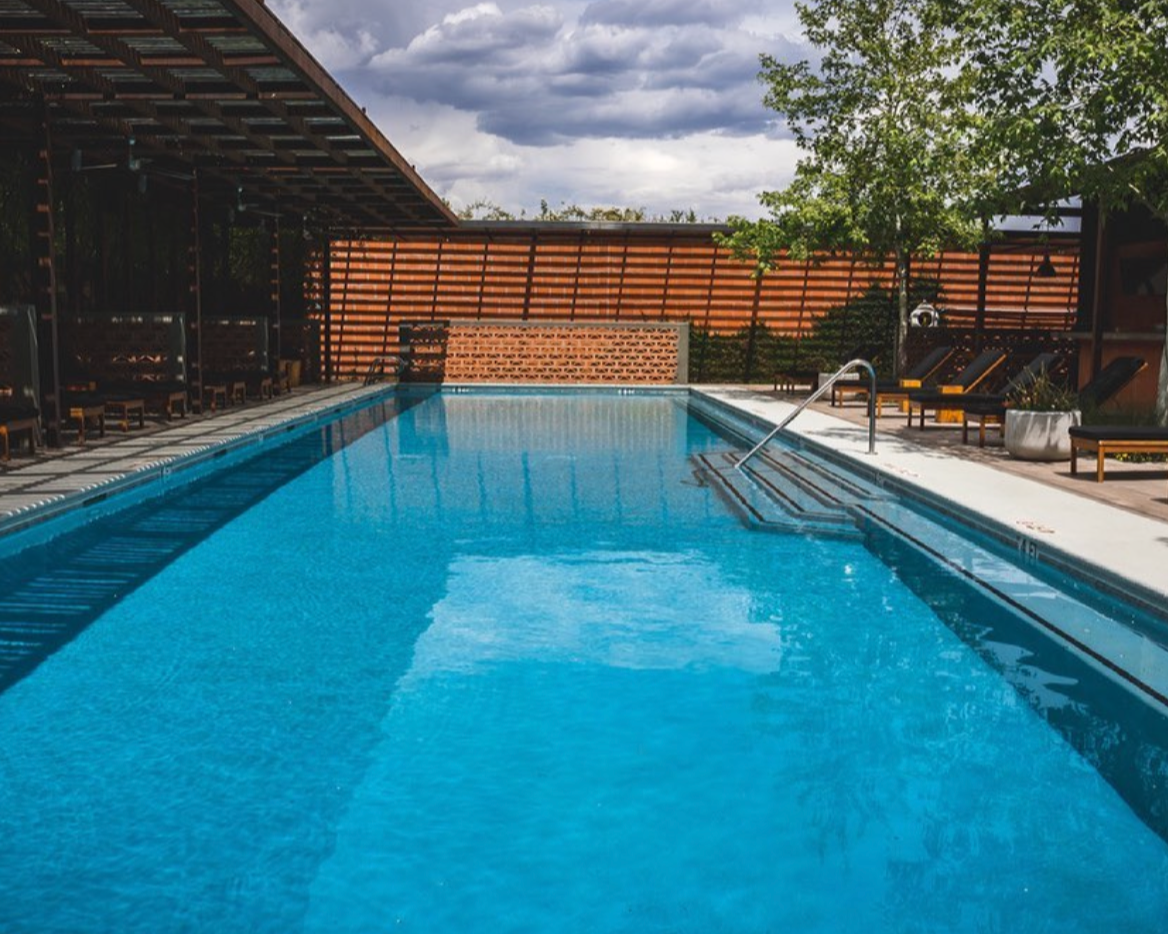 Image courtesy of Hotel Saint Cecilia

This one you may have heard of...or at least seen a pool pic of! Named in honor of the patron saint of music and poetry, this guest-only property in the heart of Austin has stunning grounds! They have an Instagrammable SOUL pool and a beautiful bar! It's the perfect luxe escape. You can rent a guitar, have an in-room spa service, and grab a book or vinyl to take to your room! 
Austin | Directions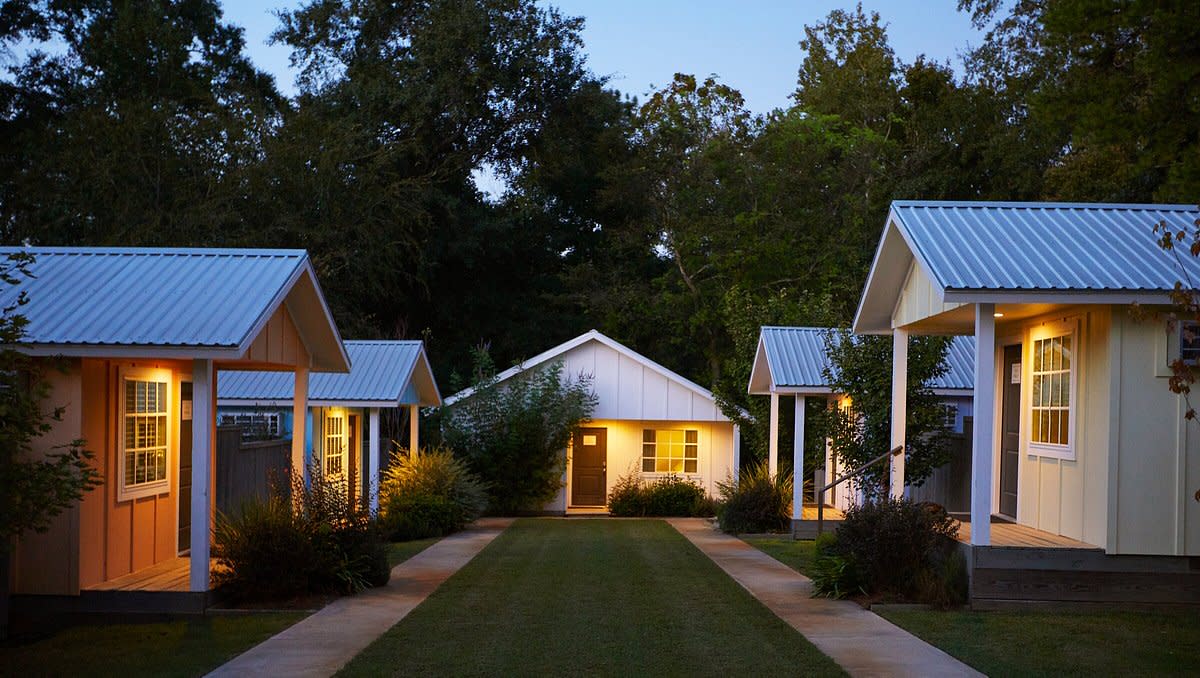 Image courtesy of High Hill Farm
Located in East Texas, this retreat meets winery has vineyards, a pool, and entertainment from movie nights to live music! Indulge in everything from private campfires to champagne-laden sunset picnics and dining experiences in their acclaimed Côte Restaurant. Experience it all from adorable cottages on the property. They also frequently host events and have a golf course!
Arp | Directions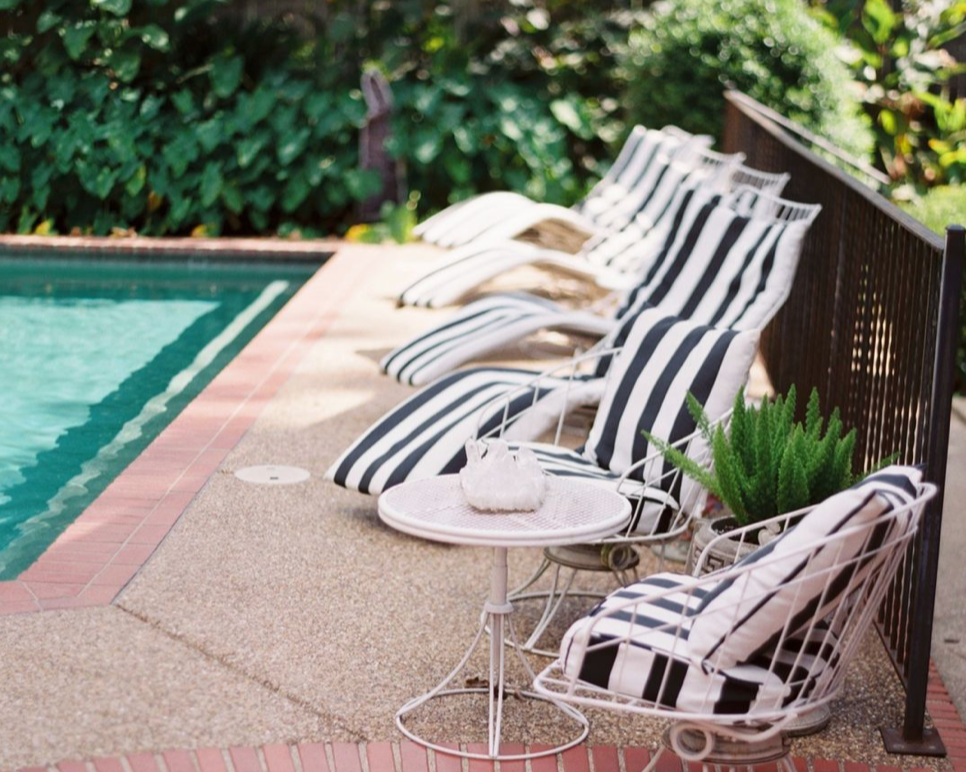 Image courtesy of Ritual
Two hours East in Jacksonville, find a wellness hotel with a hybrid all-inclusive model where breakfast, drinks at the pool, a butler's pantry of snacks, sauna usage, and access to the theatre and meditation rooms are included. They also have an adorable cafe and bar, along with a spa
Jacksonville | Directions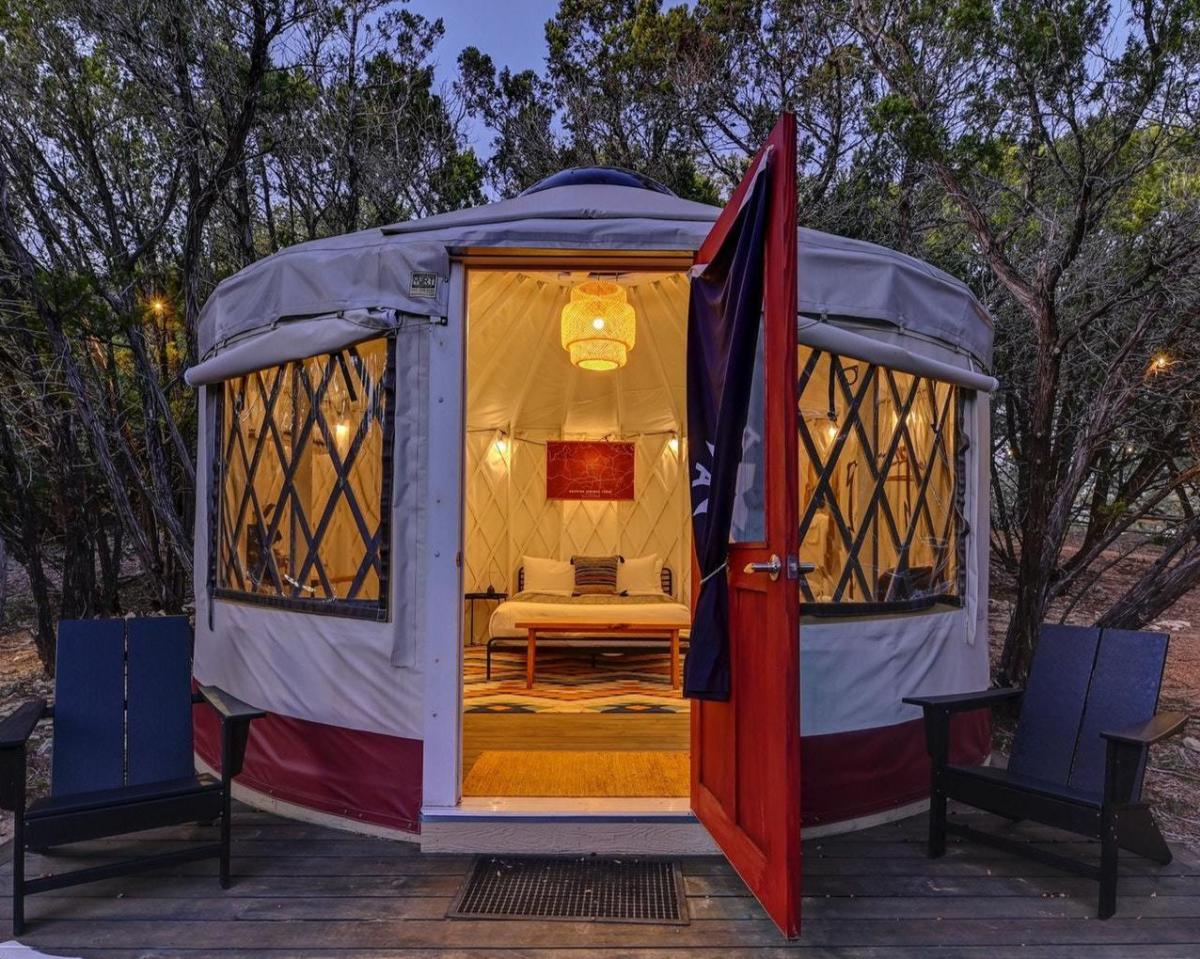 Image courtesy of Lucky Arrow Retreat
Find yourself feeling lucky at this luxury cabin living in Dripping Springs. Lucky Arrow has yurts, cabins, and porch houses to choose from. On site, there's a beer garden, pool, bathhouse, and a custom Toyota Land Cruiser Troop to drive around the area in!
Dripping Springs | Directions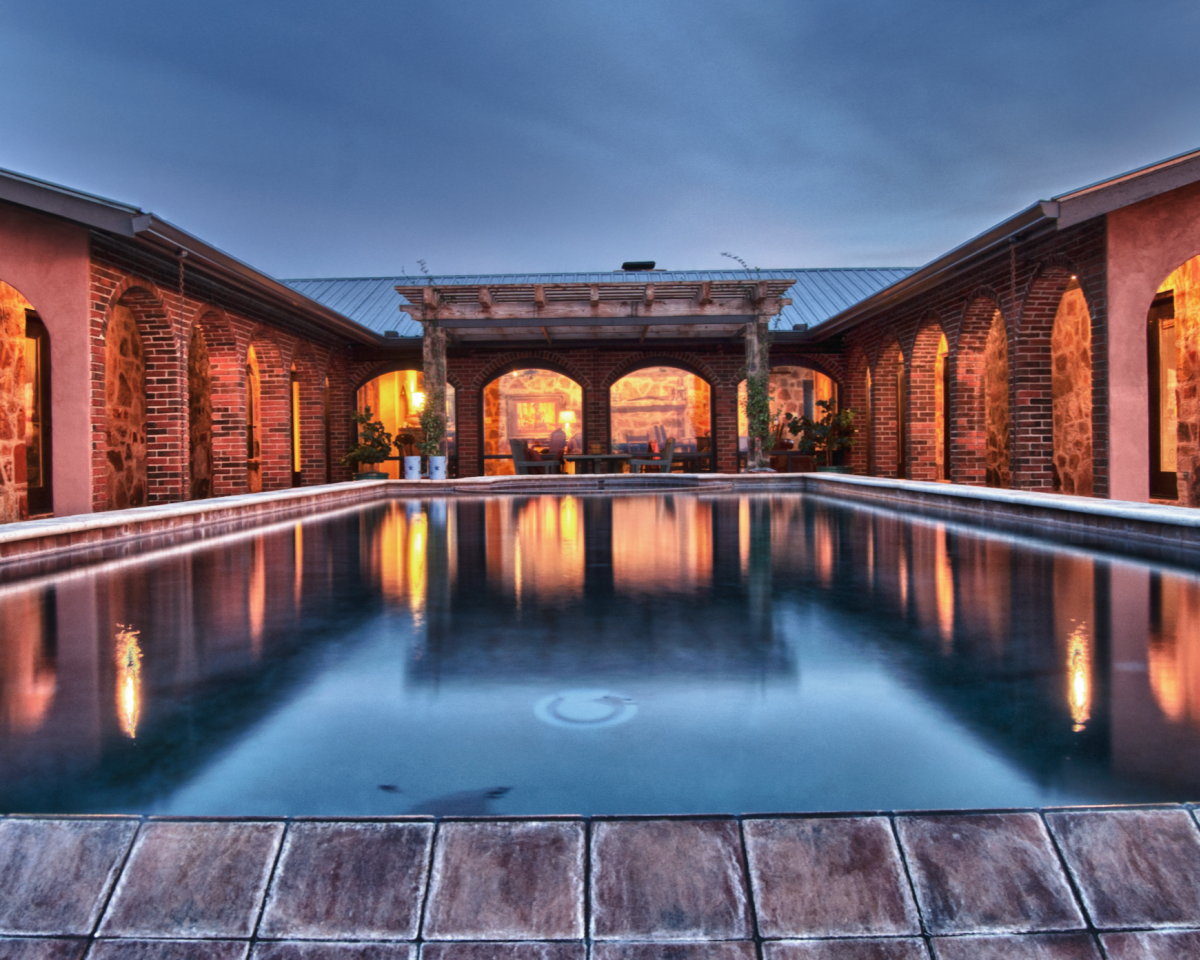 Image courtesy of Tres Lunas
Outside Fredericksburg, find a resort that meets B&B. The New Mexican-style hacienda is all about peacefulness, with home-cooked meals by the resort's owners, an infinity-style pool, hikes on the property, meditation at the Stone Chapel, reading by the fire, and more!
Milton | Directions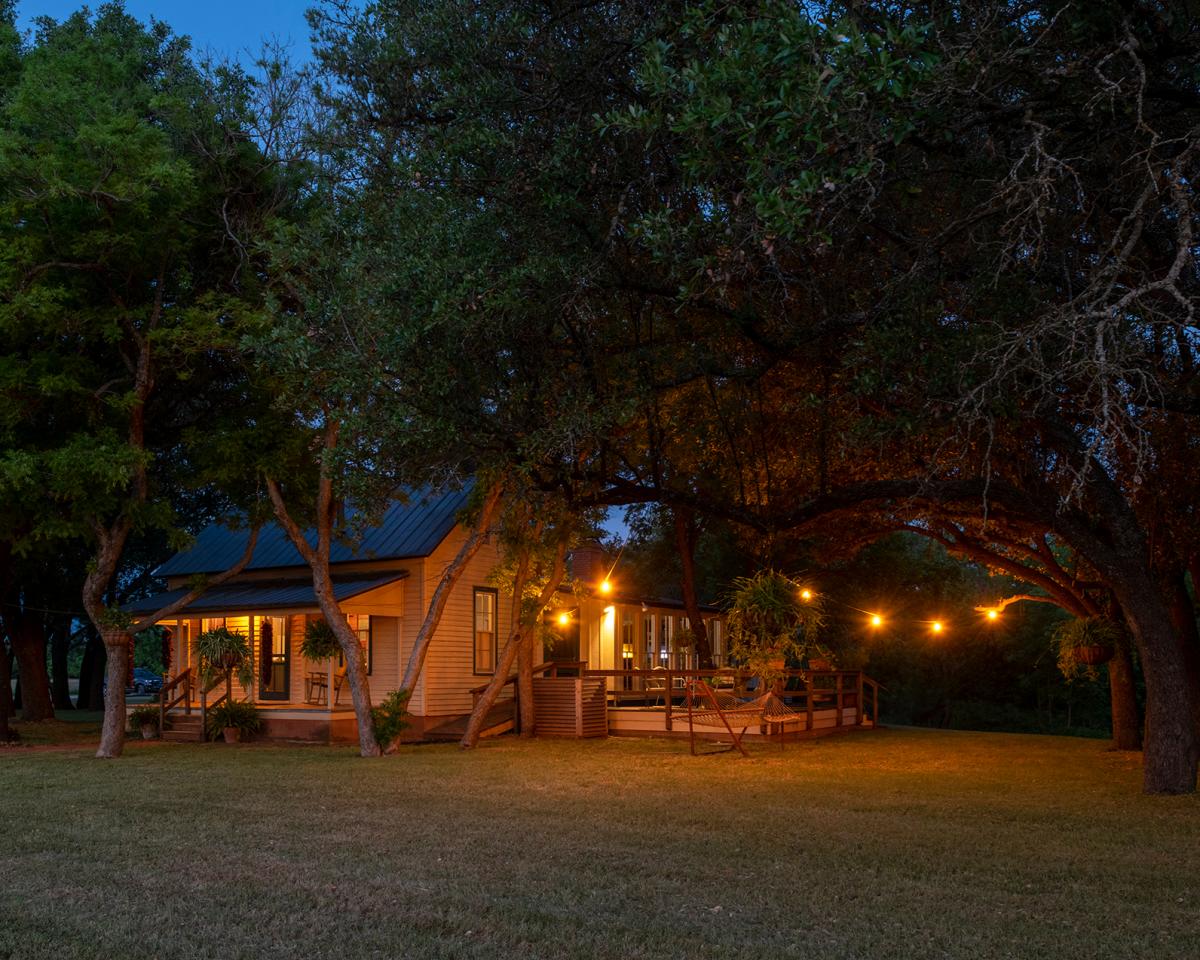 Image courtesy of Perini Ranch
A nationally acclaimed steakhouse in Abilene, Perini Ranch is a Texas bucket list stop! Their two cabins make for a rustic and cozy getaway, for Texas ranch scenery, all the steak, and hiking in the surrounding area. Plus, nothing beats a peaceful night under the stars. Unless of course, it's a peaceful night under the stars in five-star accommodations!
Buffalo Gap | Directions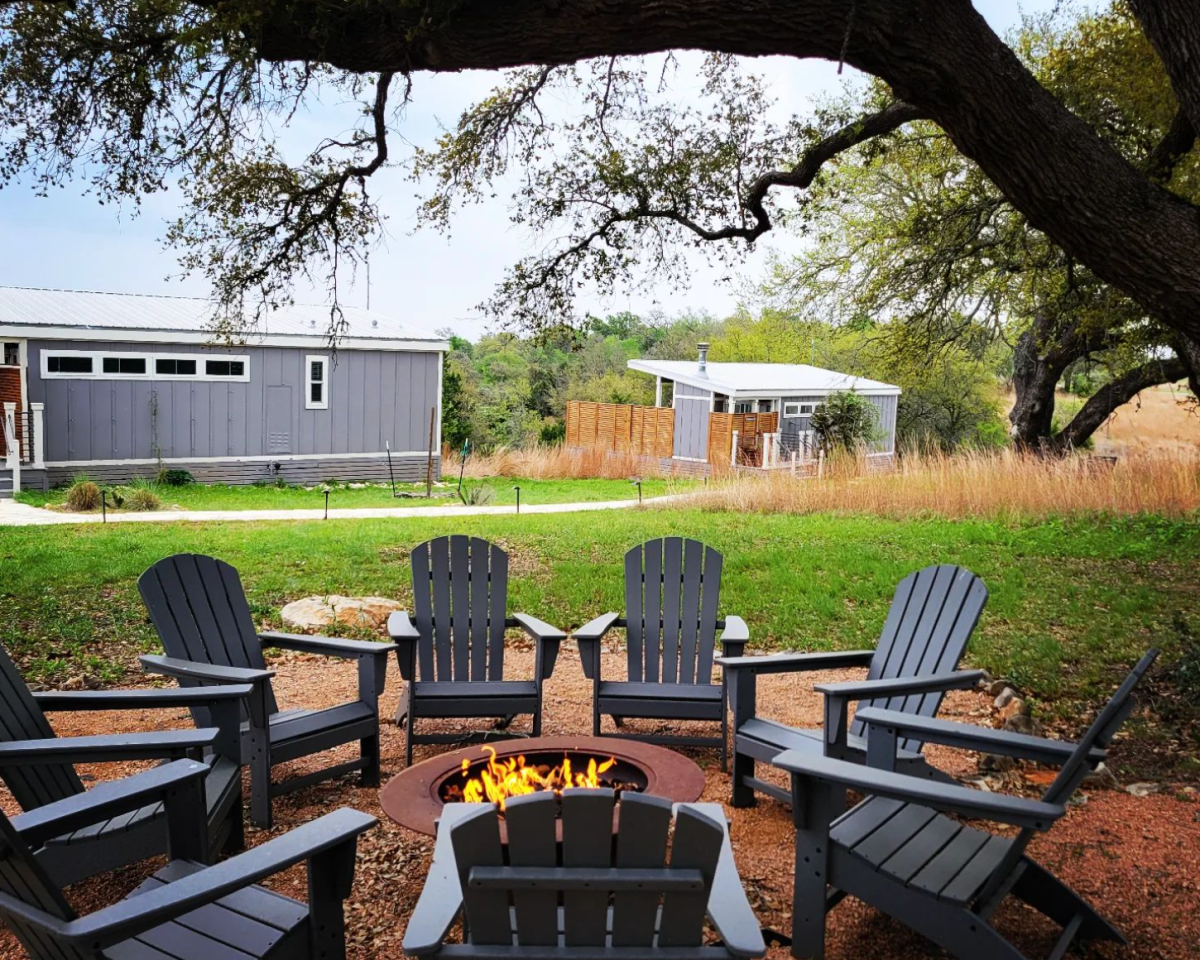 Image courtesy of Sage Hill Inn & Spa
Take advantage of wildlife, views, a pool, bocce courts, a fire pit, and more on 88 Hill Country acres. Salt Lick and many wineries are just 15 minutes away, and there's plenty of horseback riding nearby!
Kyle | Directions