A spot we're always getting asked to share about: Bar and Garden! This hidden gem spirits and plants shop is truly one-of-a-kind and it's been long enough now to bring it back to the top of y'all's feeds for a reminder too, especially as it prepares for a move just down the street a bit. 
Updated August 2022
---
Bar and Garden opened in 2017 when natural wines and organic liquors were still lesser known but the boutique wine & small-batch liquor store is more relevant than ever now as bio, natural and organic alcohols rise in popularity. And Bar and Garden's selection is 100% just that! Literally.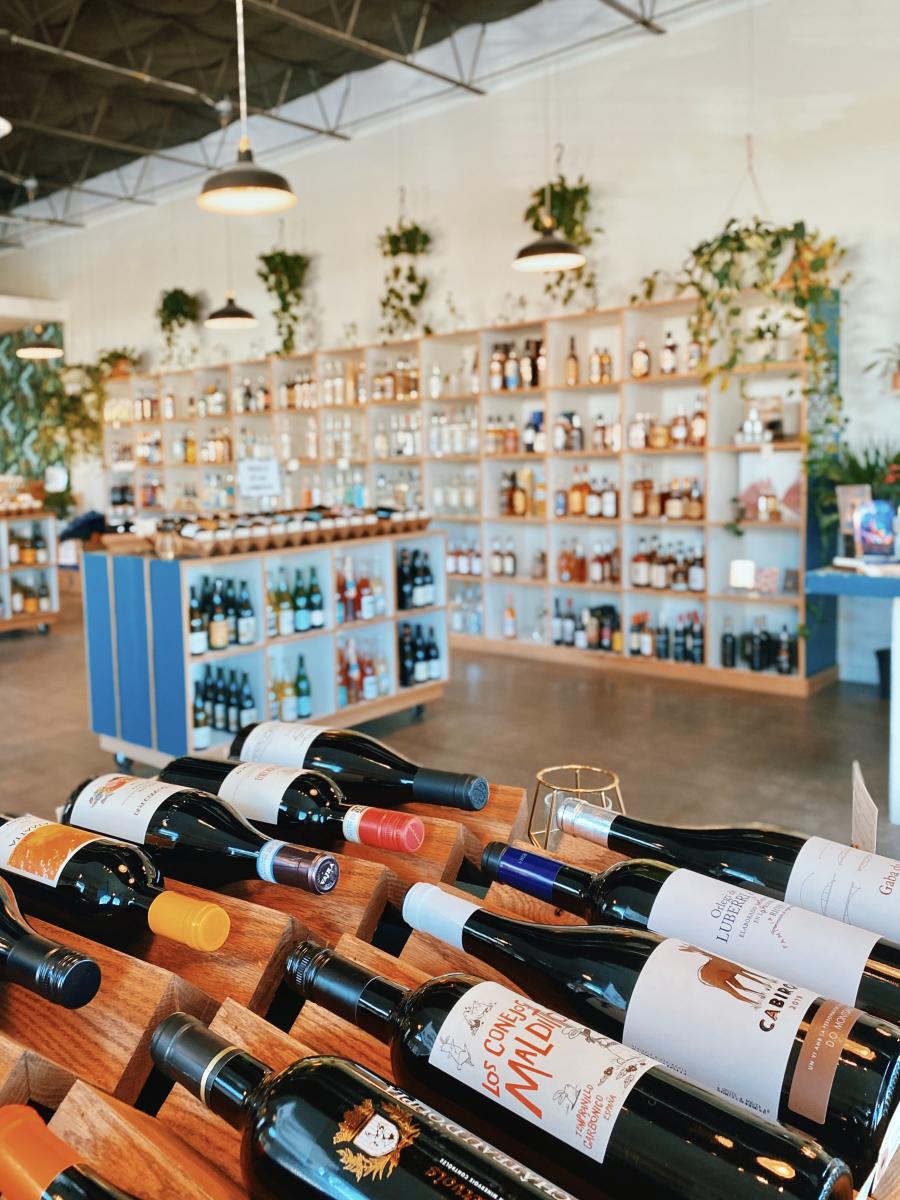 THE CONCEPT
The idea was to help introduce natural wines and liquors to consumers without being snotty so created a beautiful, peaceful and friendly space, that's filled head to toe with plants. And the second half of its namesake means that Bar and Garden also sells plants, accessories, books and more all for those with a green thumb (or in need of a gift)!

It's a holistic paradise and you may even come across a free weekend morning fitness class to lean into their mantra.
THE SPACE
Light, airy and tinted to a shade of pink thanks to its many shades of rosé on display in the white shelves. It makes for a truly beautiful set up, and if you shop for your alcohol based on the bottle, you can bet that every label is not only an eye-catcher, but they're all hand-chosen and healthier! (Natural and organic wines mean no added sugars and therefore, a lesser hangover!)
WINE CLUB
Bar and Garden has three monthly wine clubs, that get you two bottles per month at $45, $65 or $85. Info on their website!
MOVING SOON
Currently, Bar and Garden sits on Ross and Hall down from Dahlia but is moving towards the end of the year just up near Loro and E-Bar. 

So make this a next stop when heading to the store for wine or spirits, you'll be drinking better, supporting small producers and making an impression on your friends with unique and rare brands!
---