Your monthly reminder to prioritize your mental health! Whether you're tackling a big move, new job, or any other major life transition, being wellness is ready to help you navigate it all! We love any opportunity to promote mental health resources, like our friends at Being Wellness, and this month we're highlighting one of the licensed therapists, Hailee! We're sharing all the details on her services and we even have a discounted rate for your first session!
Updated February 2023
---
Being Wellness is bringing a unique approach to counseling and therapy in Dallas! Their services are geared toward college students and young professionals entering the workforce. They help these demographics overcome big life changes and all the difficulties that can come with them. Their licensed therapists can help you navigate life transitions, whether you just moved to Dallas or just started a new job!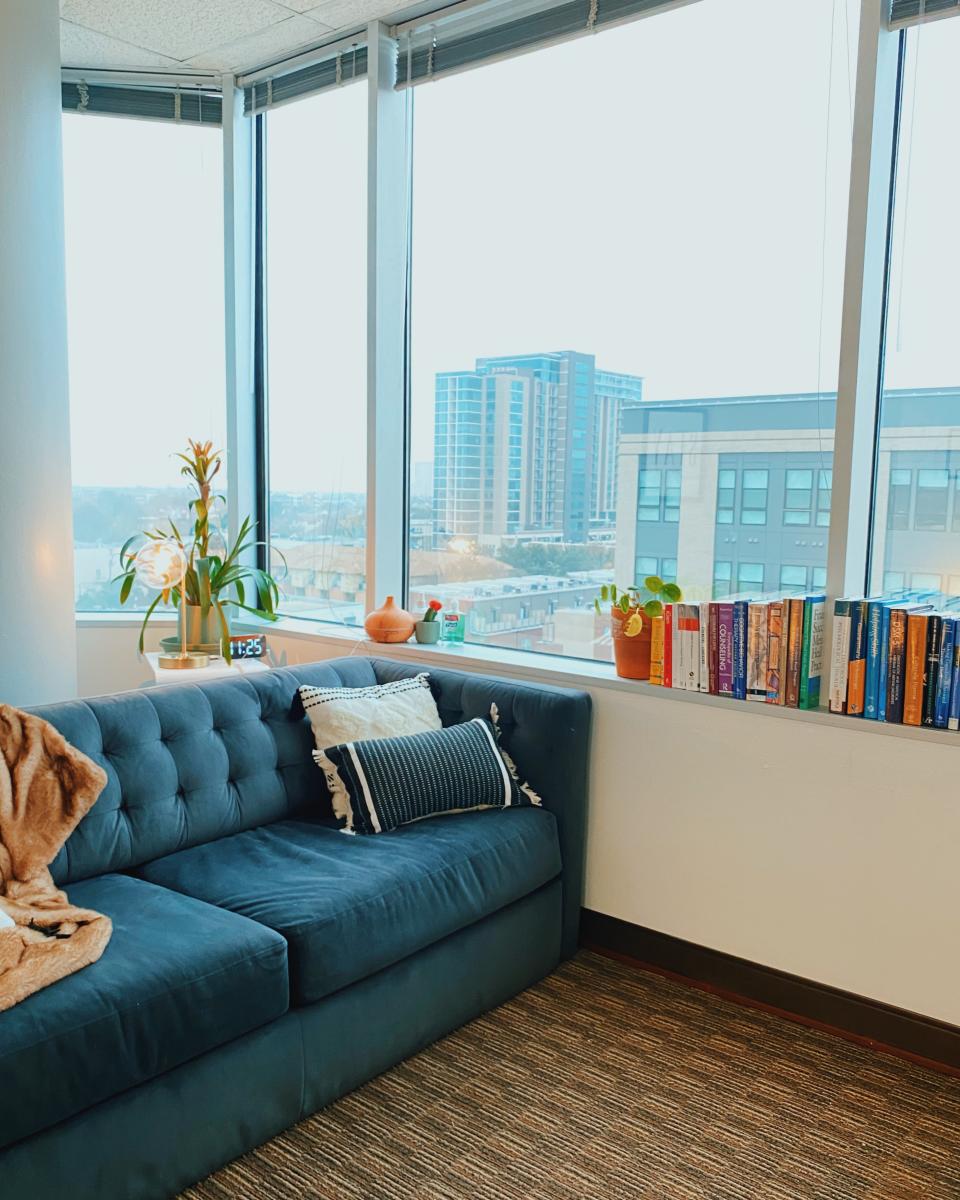 HAILEE + SERVICES
The staff at Being Wellness is trained and ready to help you tackle whatever life throws your way! Hailee specializes in helping teens and adults and is actually their only therapist who sees clients under 18! Her areas of expertise include: self esteem/self worth, life transitions, anxiety, communication/relationship issues, and trauma.

Hailee utilizes communication, reflection, and direction to walk alongside her clients on their journey toward healing.

If you feel like you are struggling with any of these areas or all of them, you are not alone and Hailee can help you face these challenges and overcome your biggest life struggles in a judgment-free environment.

DISCOUNT + BOOKING
Hailee is offering 25% off your first booking if you book through us, making your first session $90 rather than $120! If you are interested in booking a session with Hailee at Being Wellness, you can head online to their website and schedule a session at hailee@beingwellnessdallas.com!
LOCATION
Find Being Wellness located in the Highland Park Place building across from Trader Joes on Cole. The space is small and cozy with a comfy blue couch, lots of plants and books, and big windows with skyline views! 
Thank you to Being Wellness for sponsoring this article!
---