It's that time of year! We have winter on our minds and have rounded up 15+ of the best hot chocolates in Dallas. From cocoa happy hours, to boozy concoctions, and even fun flavors like strawberry - there are plenty of delicious options to sip on this season!
Updated December 2022
---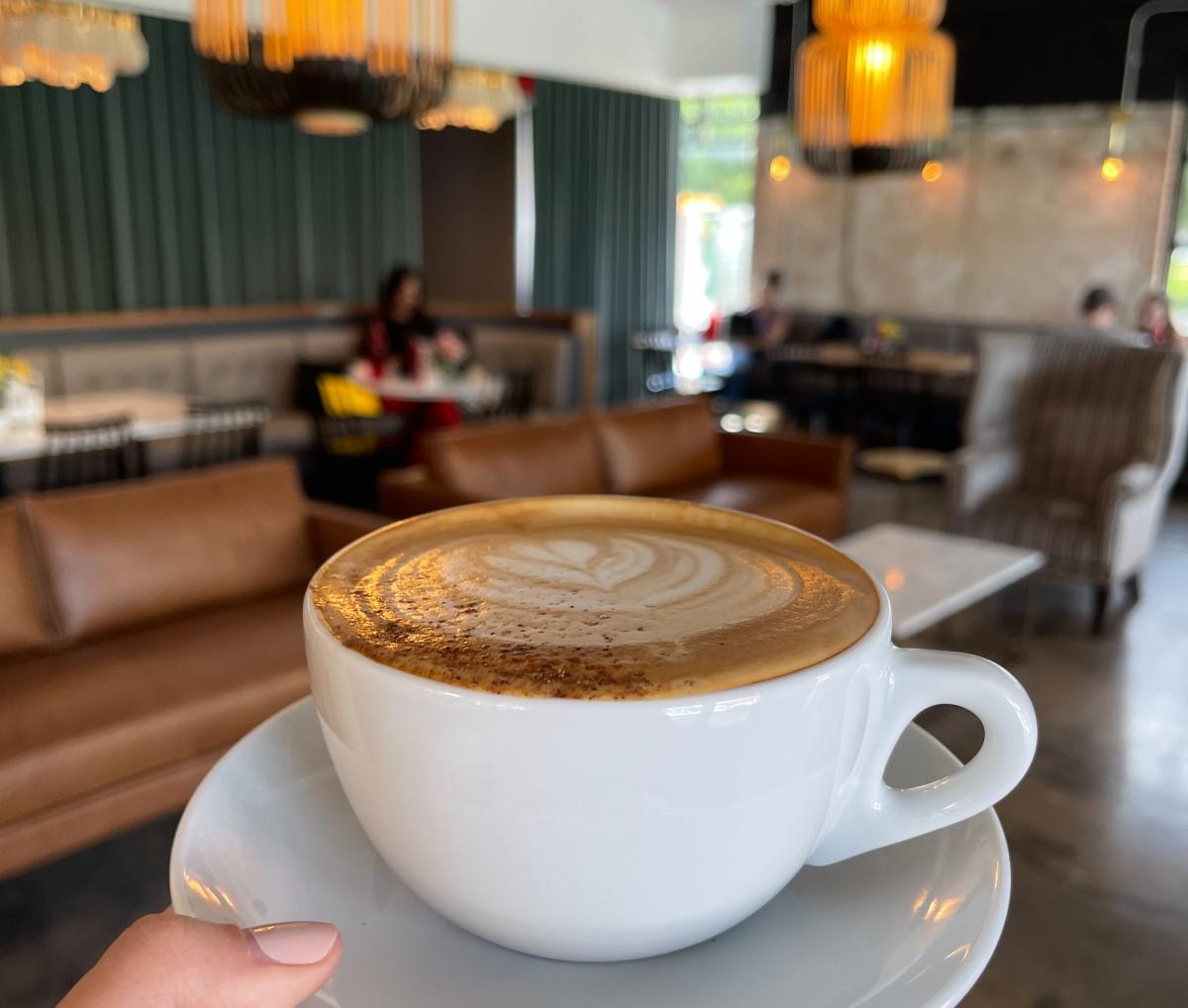 Ascension is known and loved for their quality coffee drinks and their hot chocolate is also top notch! Try their seasonal Winter Spice Cocoa, infused with warming spices, rich cocoa, whole milk and topped with whipped cream. Or, keep it simple with their classic Hot Chocolate, available year round. If you're looking for a pick me up, we recommend adding a shot of espresso!
Multiple locations | Find a location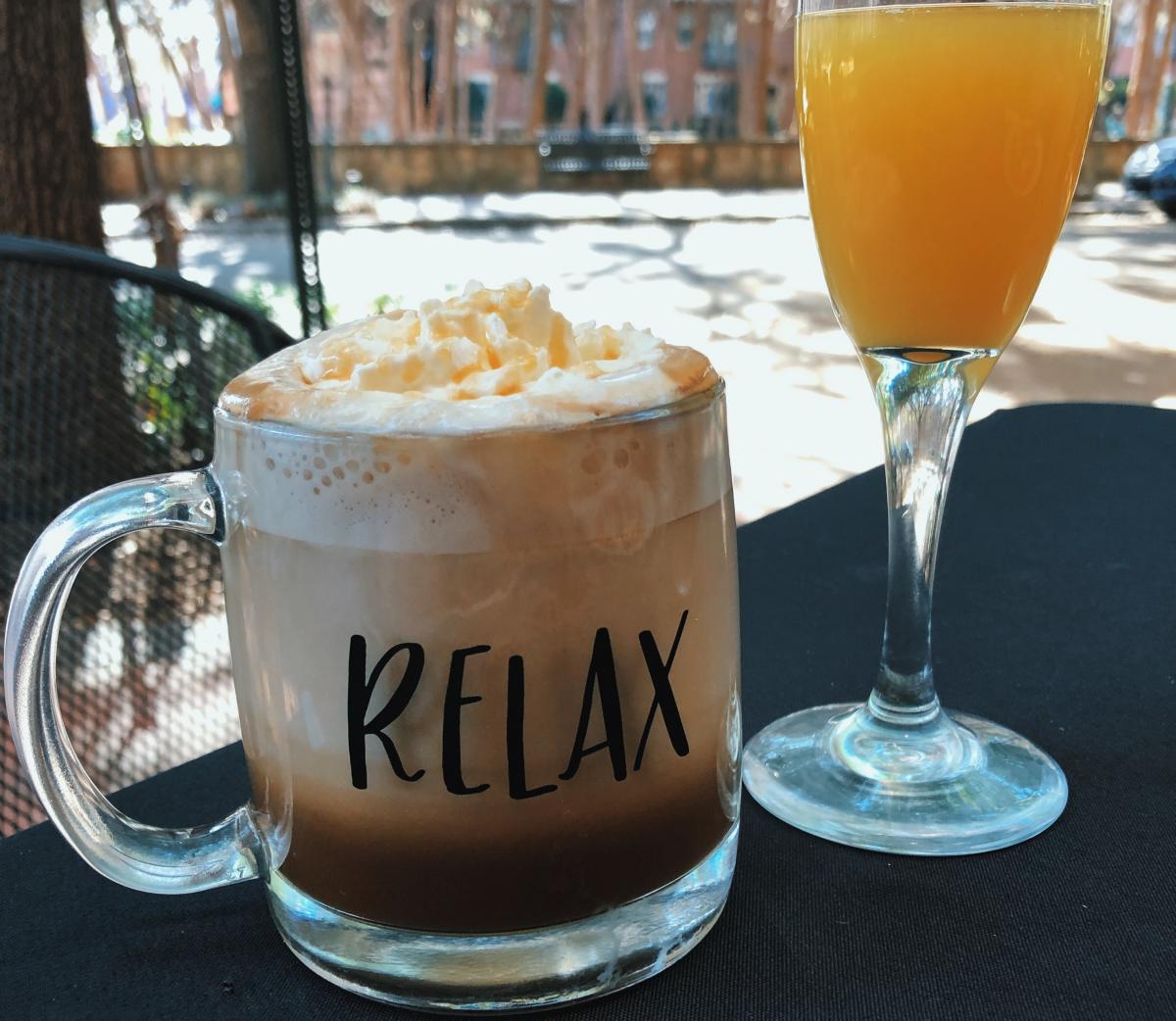 This cozy cafe serves up their hot chocolate hot or frozen, topped with whipped cream. You can also add cinnamon for a spicy version, or if you're feeling boozy you can add Pinnacle Whipped Vodka!
Addison | Directions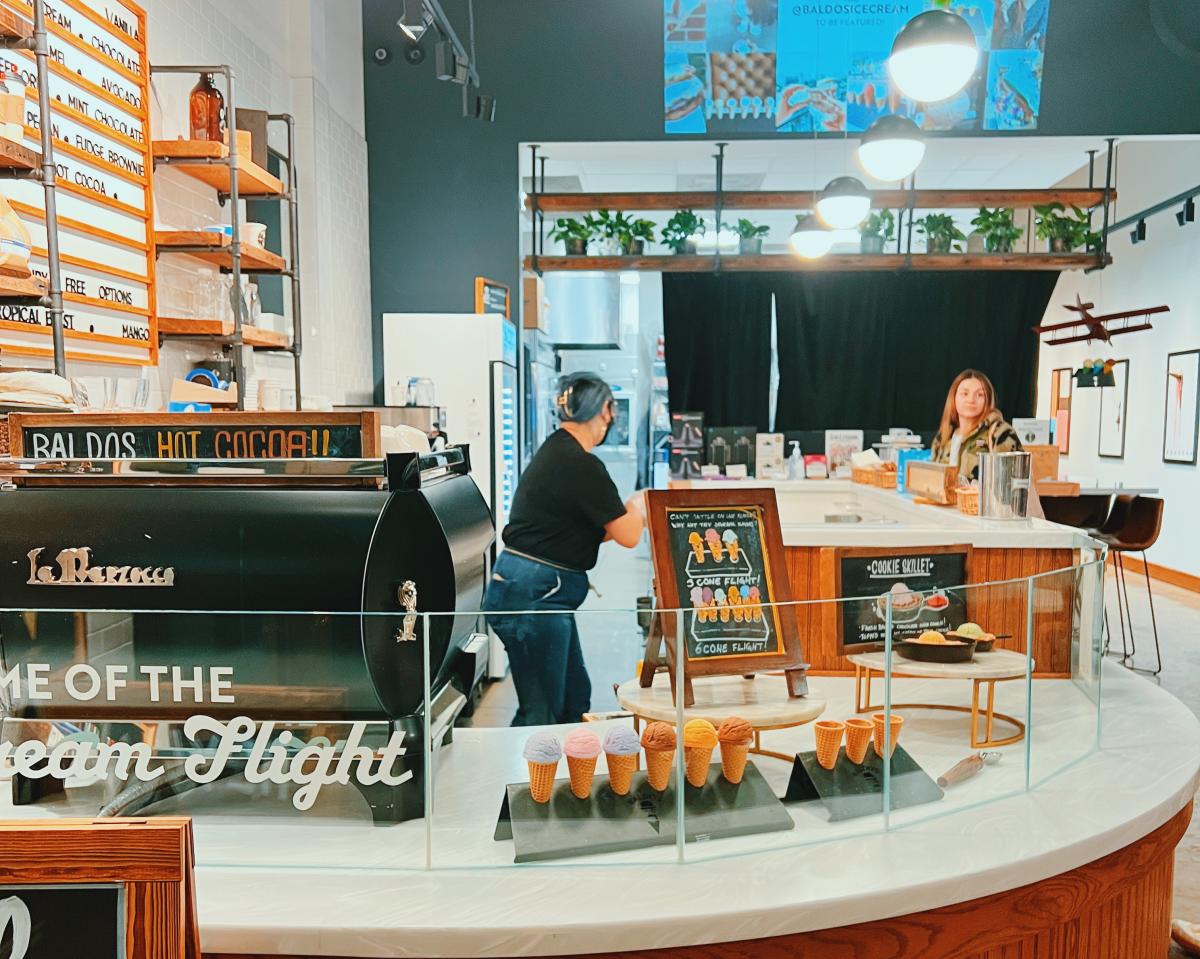 If you like your hot chocolate extra sweet, Baldo's is the place to go! They offer hot cocoa bombs, with your choice of milk or coffee poured over. You can even go all out and ask for any flavor of ice cream to be added too, affogato style!
Park Cities | Directions
Say Buon Giorno to the fully customizable hot chocolate you didn't know you needed! Here, you can choose the type of milk, add espresso shots, latte art, or flavored syrup. They offer over a dozen flavor add ons, including amaretto, Irish creme, lavender, peppermint, and even strawberry!
Fort Worth | Directions
Grapevine | Directions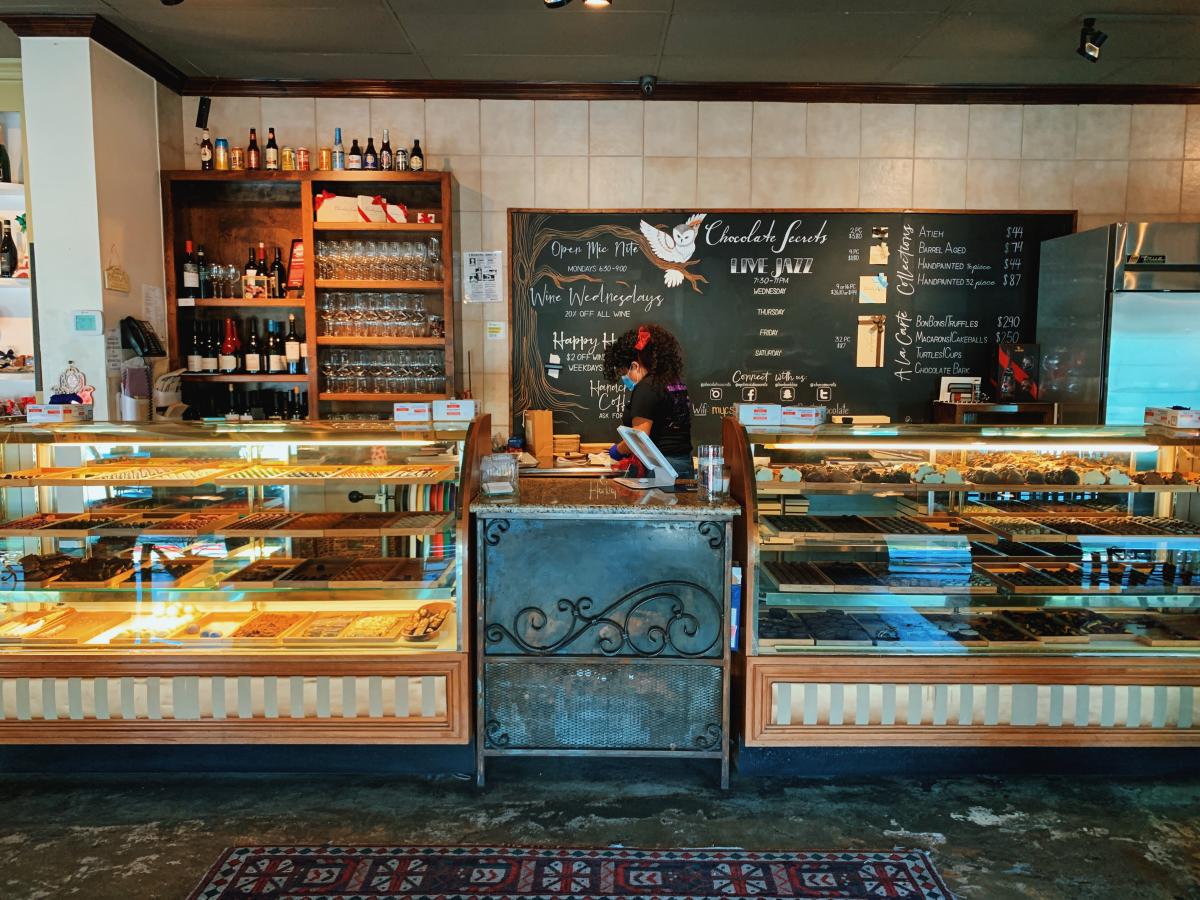 It's no secret that chocolate is the main ingredient here, and they make an amazing cup of hot chocolate! Their menu offers four flavors: dark chocolate, English toffee, white chocolate peppermint, and Mexican spice. All are best enjoyed with any of their chocolate desserts!
Oak Lawn | Directions
Located in The French Room, Cocoa Lounge is one of our favorite holiday pop-ups. This season they're serving up delicious Spiked Hot Chocolates! The lounge is open Wednesday through Sunday from 11am-5pm until January 8th, so stop by for a can't miss cup of cocoa!
pictured in header photo
Downtown | Directions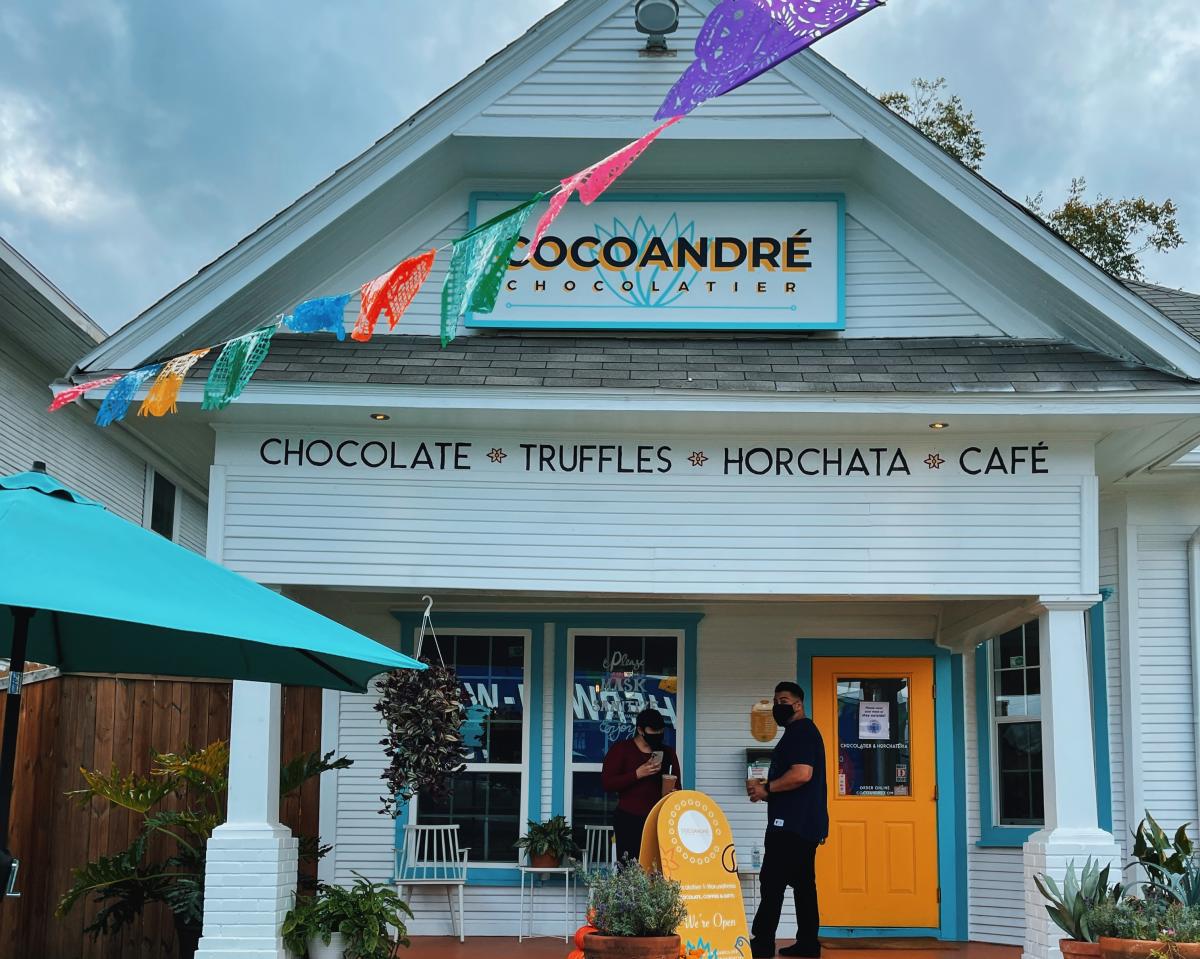 Spiced drinks and chocolate go hand in hand at this Mexican-American-family owned shop. CocoAndre's Iced Mexican Hot Chocolate is a combination of all the things they do best. It's spicy, chocolatey, and can be made with dairy or vegan milk!
Bishop Arts | Directions
 
Pick up a jar of Drinking Chocolate to make at home! Combine with water or milk to make your hot chocolate as thick and rich or light and creamy as you like. Each 23 ounce jar serves six to ten cups, depending on how much you use per cup. We love this as a gift idea!
Bishop Arts | Directions
Hot chocolate happy hour, anyone? Stop by between 3pm and 6pm every day for a rich hot chocolate with a low price. Flavors offered are traditional, peppermint, and Mexican cocoa. If you really love it, you can purchase a bag of mix to make it at home!
Grapevine | Directions
This bright and airy cafe serves hot chocolate year round, and seasonal flavors during the holiday season! They offer a Peppermint Hot Chocolate topped with candy cane shavings and your choice of whipped cream or frothed milk.
Knox | Directions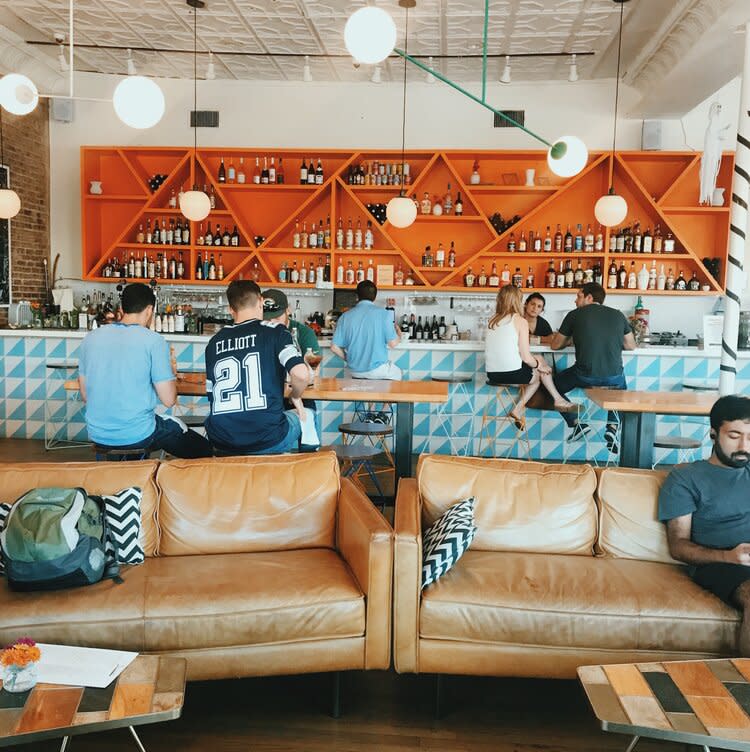 This relaxing hangout is a coffeehouse by day and bar by night, serving hot chocolate anytime! While wonderful on its own, you can also add coffee or booze to fit the time of day and vibe!
Lower Greenville | Directions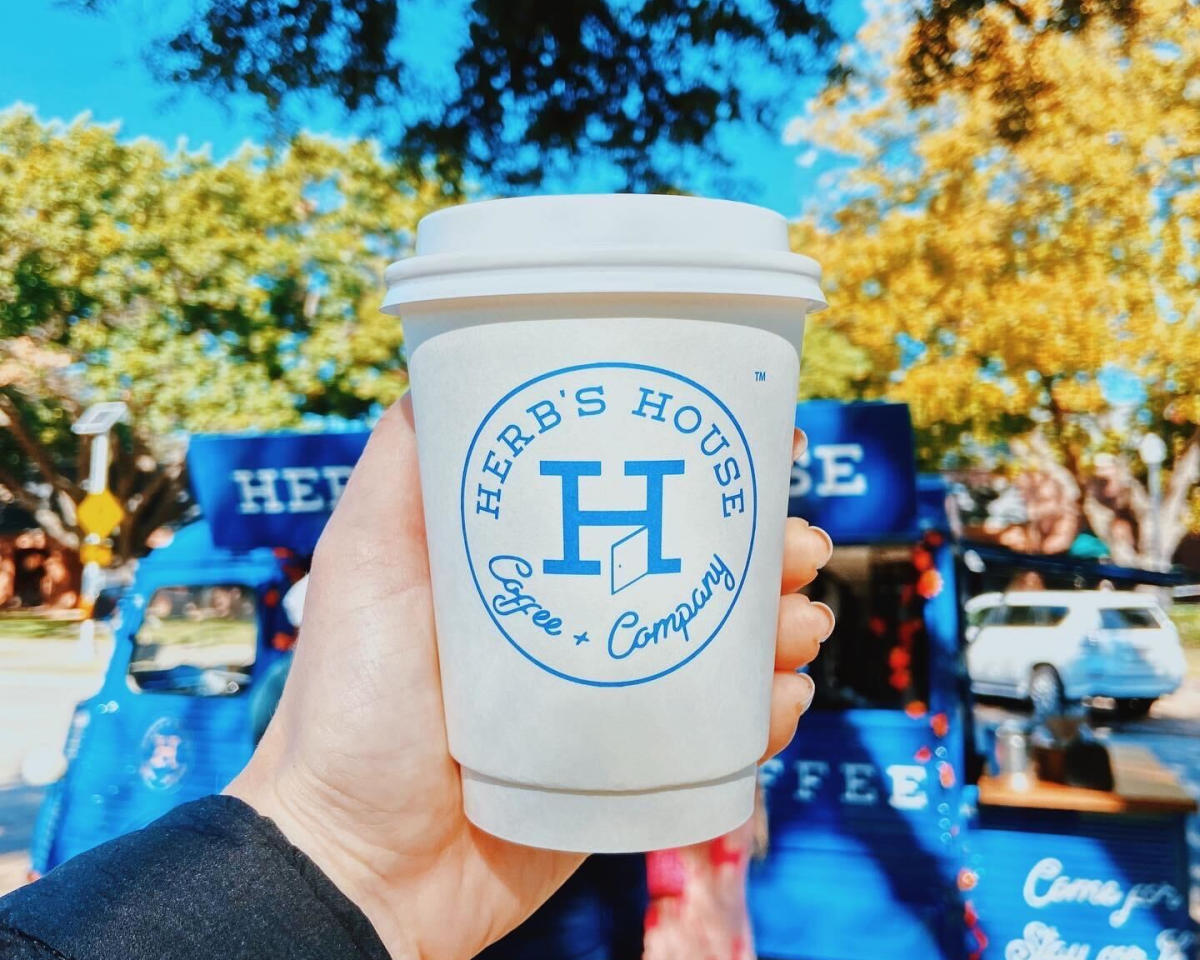 Go for the cocoa and stay for the company! More than just a coffee spot, Herb's House is also a coworking space. During the colder months, it's a great place to grab a cup of their rich house made hot chocolate and get some work done!
Northeast Dallas | Directions
If you're looking for holiday gift ideas, or just love hot chocolate, check out Kate Weiser! Her hot chocolate bombs, "Carl the Snowman", are both adorable and delicious. Each snowman makes five to eight cups, or they're available in a mini size. Only available during the holiday season!
Multiple locations & online | Find a location
This restaurant, bakery and coffee bar has a European and Latin version of hot chocolate! Both are made with melted Belgium chocolate and assorted cocoas, and are served with fresh whipped cream & chocolate shavings. The French version is creamy and intense, made with half and half, while the Latin way is served extra foamy. Both are delicious!
Knox | Directions
This adorable coffee shop has great vibes and delicious drinks! The La La hot chocolate is made with just cacao, milk chocolate shavings, and your choice of milk. Add flavors vanilla, caramel, cacao, lavender, cardamom, honey and maple.
Multiple locations | Find a location
If you're hosting a party during the holidays or cooler months, you need to check out this mobile hot chocolate bar! This fun and festive service will travel across the metroplex. Guests can choose their own base, flavor add-ins, and gourmet marshmallows!
Across DFW | See service area
This gourmet marshmallow bar has elevated one of the best parts of hot chocolate! Try their S'mores Hot Chocolate, made with Hershey's chocolate, graham crackers, and toasted marshmallow fluff. Sweetness and nostalgia in a cup!
Plano | Directions
This coffee spot has quite the following in Plano! They add dark chocolate mocha to their hot chocolate, along with vanilla and steamed milk. If you're wanting something extra festive, they have a rotating seasonal menu with items like the Fireman's Hot Chocolate, made with cinnamon, cayenne, and chili pepper.
Plano | Directions
This might be the biggest hot chocolate menu in Dallas! Sablon's cozy lounge offers six flavors of hot chocolate: classic, dark, tiramisu, hazelnut, caramel, and strawberry. Our favorite flavors are tiramisu and strawberry, which is pink! The chocolate in all their drinks and desserts is made in house, so you'll definitely want to try a few things.
West Village | Directions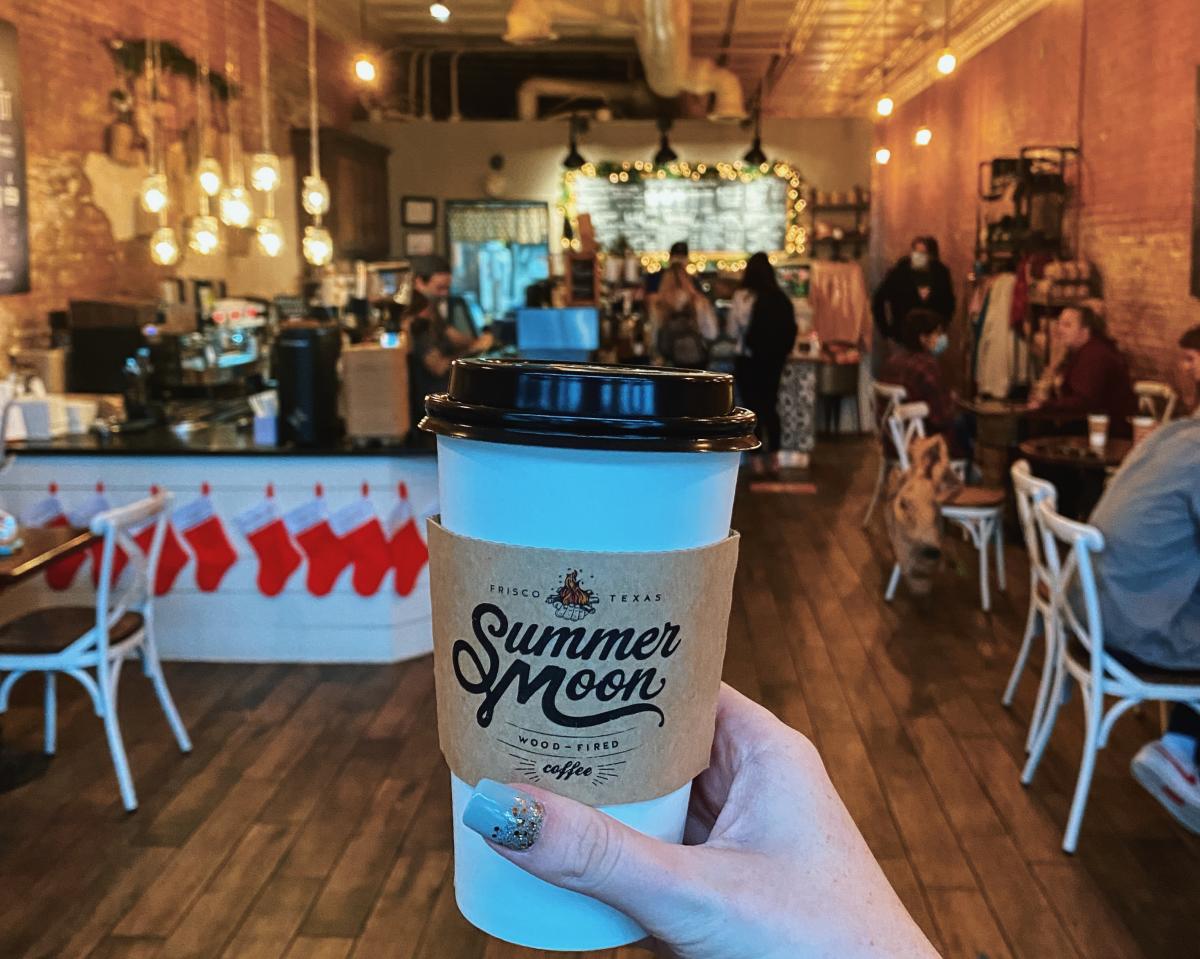 If you haven't tried Moon Milk, Summer Moon's signature sweet cream, you're missing out! Their hot chocolate features steamed Moon Milk with Ghana single origin dark chocolate, topped with whipped cream and a drizzle of dark chocolate.
Multiple locations | Find a location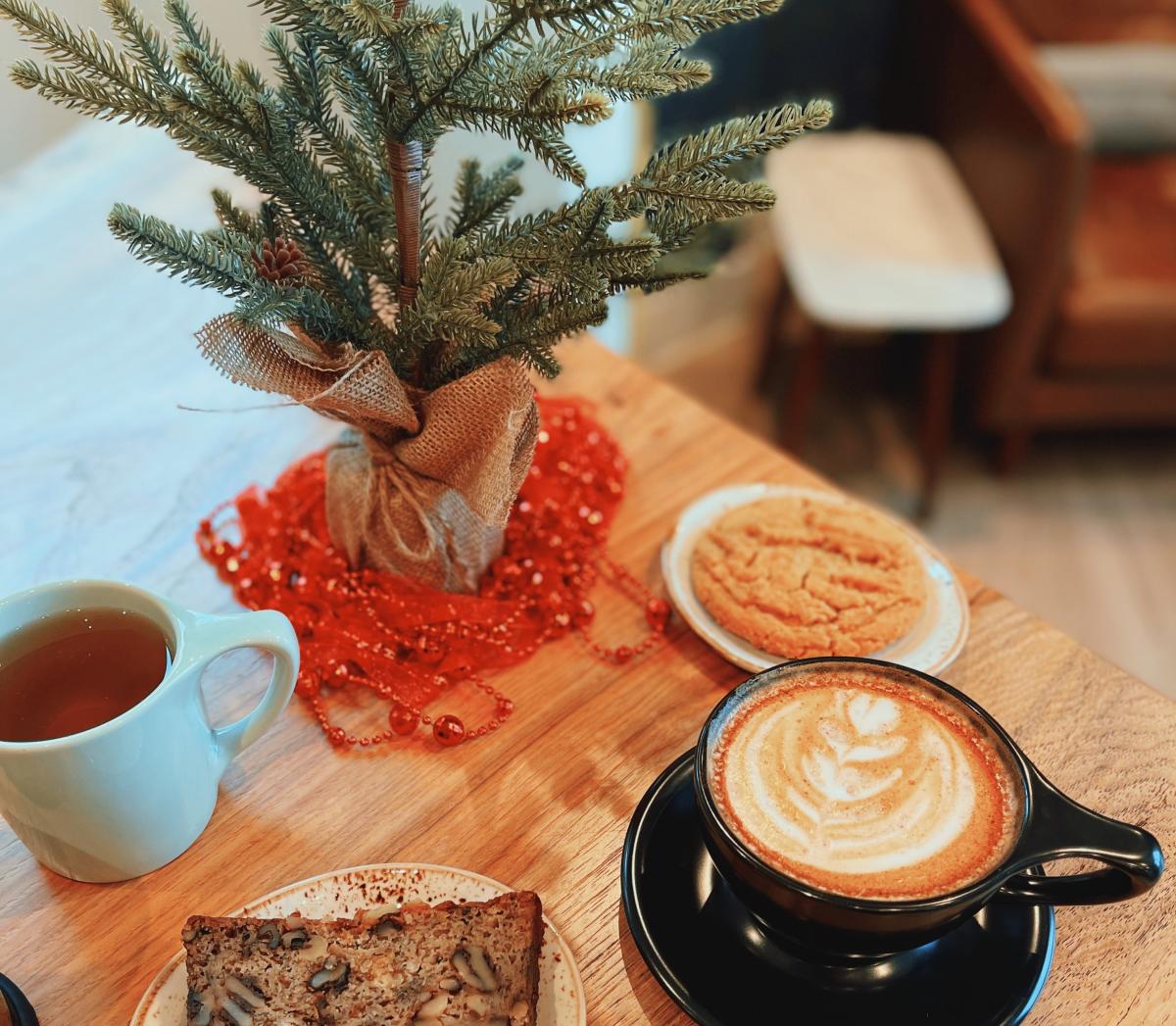 Known for their sweeter drinks, White Rhino makes a delicious cup of cocoa! Their hot chocolate is made with your choice of milk, Ghirardelli chocolate and a touch of vanilla. Keep an eye out for seasonal versions too!
Multiple locations | Find a location
Everything here is inspired by the flavors of Central Mexico, including the hot chocolate! The classic hot chocolate is made with real cacao, and we recommend adding a splash of horchata. We also love their Oaxaca chocolate mocha, the coffee infused version of hot chocolate! Available hot or iced.
Bishop Arts | Directions
---
YOU MAY ALSO LIKE