All-year-round queso hits the spot, but as the weather gets a tad colder, we cannot help but indulge in a hot bowl of sizzling, creamy Bob Armstrong! If you don't know what that is, welcome to the best thing you've ever had in your life! Thank us later...you can find Bob Armstrong dip at the famous Matt's El Rancho, but Austin has several other amazing spots whose quesos are hard to beat! Check them out below.
Updated August 2023
---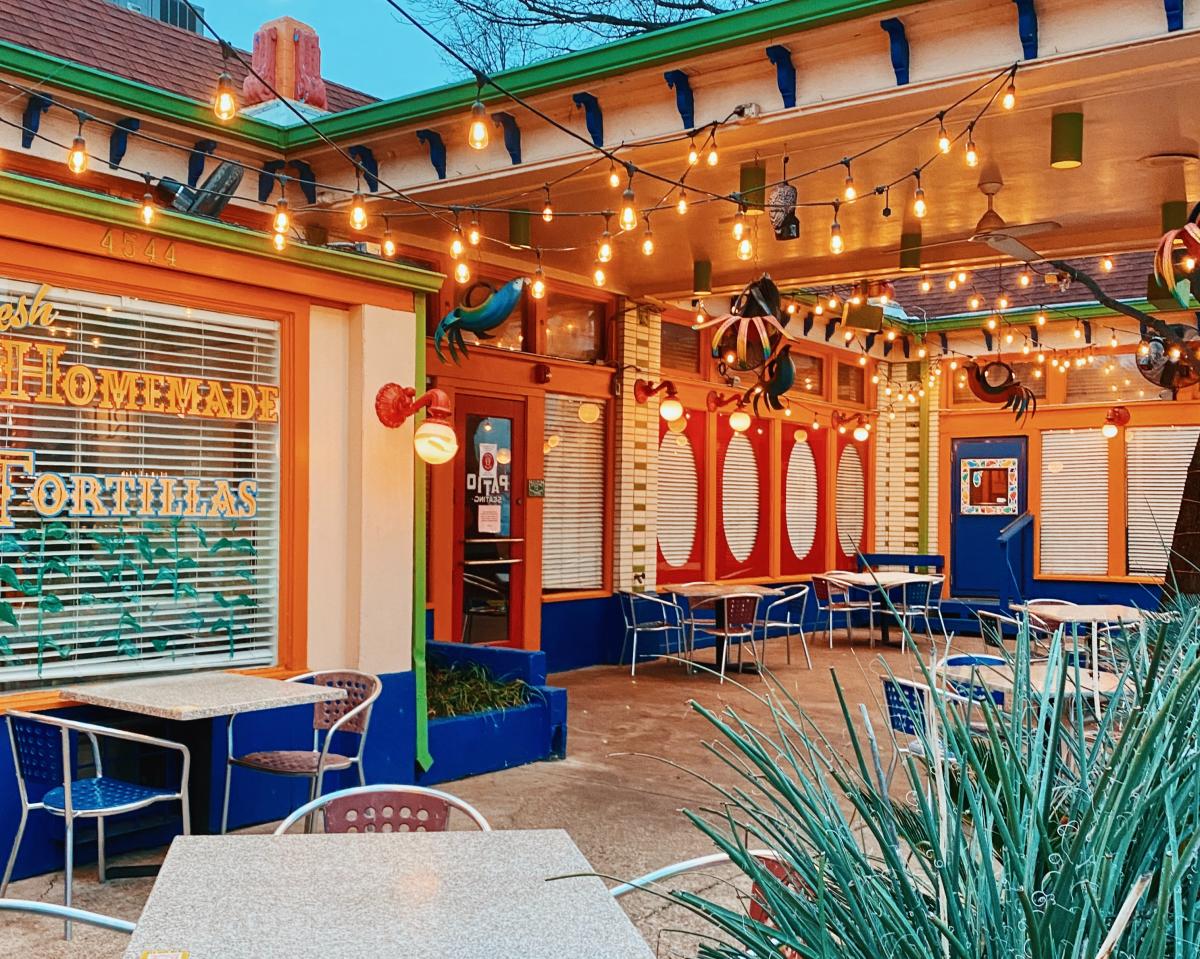 When you are craving Tex-Mex, Chuy's is an obvious option! With handmade tortillas, fresh chips, and a warm bowl of queso, you can't go wrong. Their queso is a delicious blend of melted cheese, green chile, and ranchero sauces for a little kick! You can add seasoned ground beef, gua­camole, and pico de gallo to it as well. As a bonus, it's free queso on weekdays!
Multiple locations | See locations
East Austin's quaint little taco spot where you can indulge in tacos, margs, and of course, queso with some extra spice in it! All served up in a greenhouse, come for the laid-back vibes and stay for the homemade blue corn tortillas and queso blanco or vegan queso. Add an agua fresca or a classic Sidral apple soda for a sweet finish!
East Austin | Directions
El Alma is known for their stunning rooftop patio, thick homemade tortilla chips, and incredible quesos! Their queso blanco y rojo, jalapeño crab queso dip, and queso fundido are all a must-try. Plus, you can add poblanos, mushrooms, onions, and chorizo to your queso fundido! Wash it all down with a marg -- there's no better feeling than a margarita pepino-sandía in one hand and a fresh tortilla chip doused in queso in the other.
Barton Springs | Directions
This family-owned and operated spot has a colorful, low-key space with hearty, savory Mexican and Tex-Mex food! The best part about Eldorado Cafe is their classic Eldorado queso which can come plain or with beef picadillo. They also have the supa queso that's spiked with black beans, pico de gallo, and guacamole. And for our vegan friends, they have an incredible choriqueso that's made with homemade vegan chorizo!
North | Directions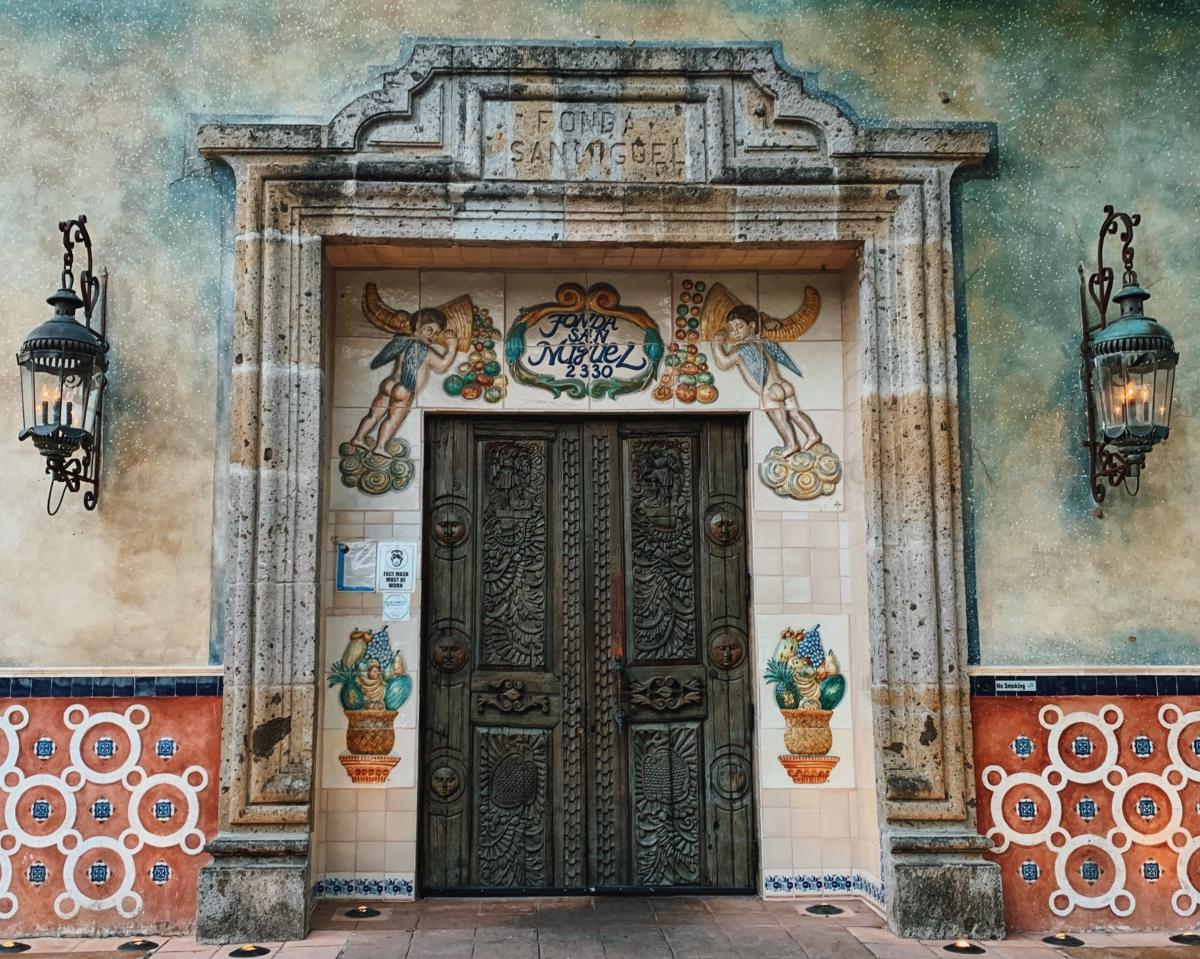 This spot has been one of Austin's Tex-Mex staples since 1975! This stunning space transports you to Mexico via vibrant artwork, tropical plants, and an authentic menu inspired by the Oaxaca, Puebla, Veracruz, and Yucatan regions. We love their queso fundido with chorizo and their queso fundido with poblano peppers! Stuff your queso into fresh and warm corn or flour handmade tortillas for the best bite of queso.
North Loop | Directions
Fresa's is the perfect place for a patio hangout with friends, margs, and chips and queso! Go for the classic or the totally loaded queso, which comes with all the fixings including queso fresco and salsa bruja. Add an agua fresca to wash it all down in flavors like lime, watermelon, and pineapple mint! 
Multiple locations | See locations
There are two things that Grizzeldas does outstandingly well -- their vibe and their quesos! Step into a vibrant space with plants and colors in every corner and indulge in their creamy queso blanco and queso fondido. You can also request that yours be served gluten-free or vegetarian!
East | Directions
Made famous by Quentin Tarantino's movie Death Proof, tourists and locals alike go here for hand-shaken margs and authentic Mexican food! We love their chile con queso made with the Guero's own ranchero sauce, or get a taste of their vegan cashew queso, it's truly the creamiest dip you'll ever try. Kick back and enjoy some live music while you're there too!
SoCo | Directions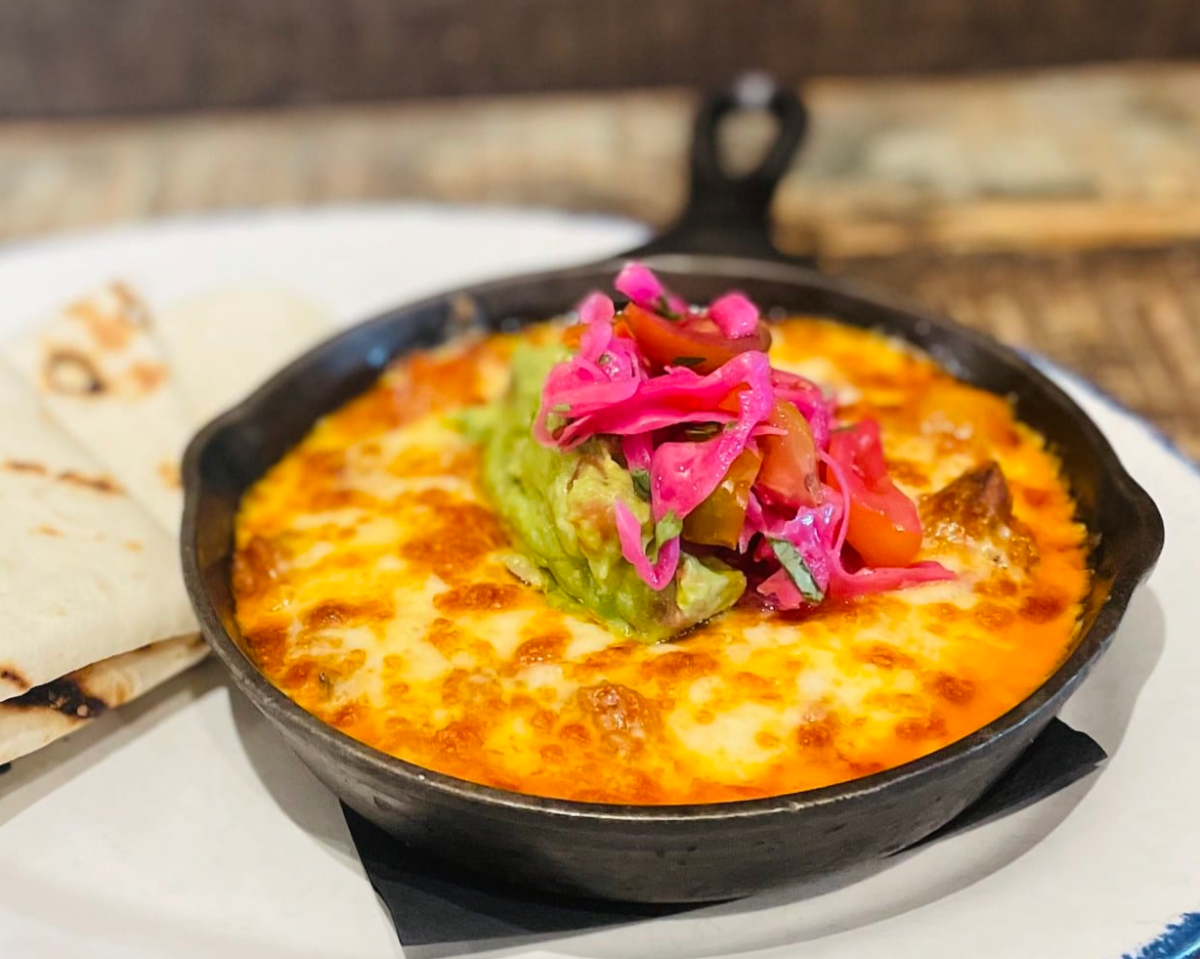 photo courtesy of Jack Allen's Kitchen

Here, you'll find great queso for a greater cause! Order Carl & Deanna Miller's Layered Chunky Queso and your purchase will help support The Lone Star Paralysis Foundation. Their delicious green chile pulled pork queso is garnished with fresh veggies and perfect for dipping!
Multiple locations | See locations
Come for the good vibes and stay for the queso! This adorable diner serves a delicious Mexican brunch, which includes their queso made with fresh tomatillo molcajete, soyrizo, and served with warm tostadas! Grab yourself an ice-cold Michoacán michelada with your choice of beer for a well balanced meal.
SoCo | Directions
Kerby Lane Cafe has a queso that is out of this world! Seriously -- the recipe for their queso was launched in 2019 via SpaceX Falcon and is now the only restaurant that has ever had a menu item on the moon! You can choose from their classic queso, Credo's cashew queso, Kerbey queso, or the cowboy queso. You can make those last two quesos vegan as well!
Multiple locations | See locations
Maudie's is a prime example of an Austin original with a classic queso! It's a low-key spot where you can eat your weight in the appetizer trio that comes with chile con queso, guacamole, and spicy bean dip. Be sure to catch their happy hour for a great deal on their house margs!
Multiple locations | See locations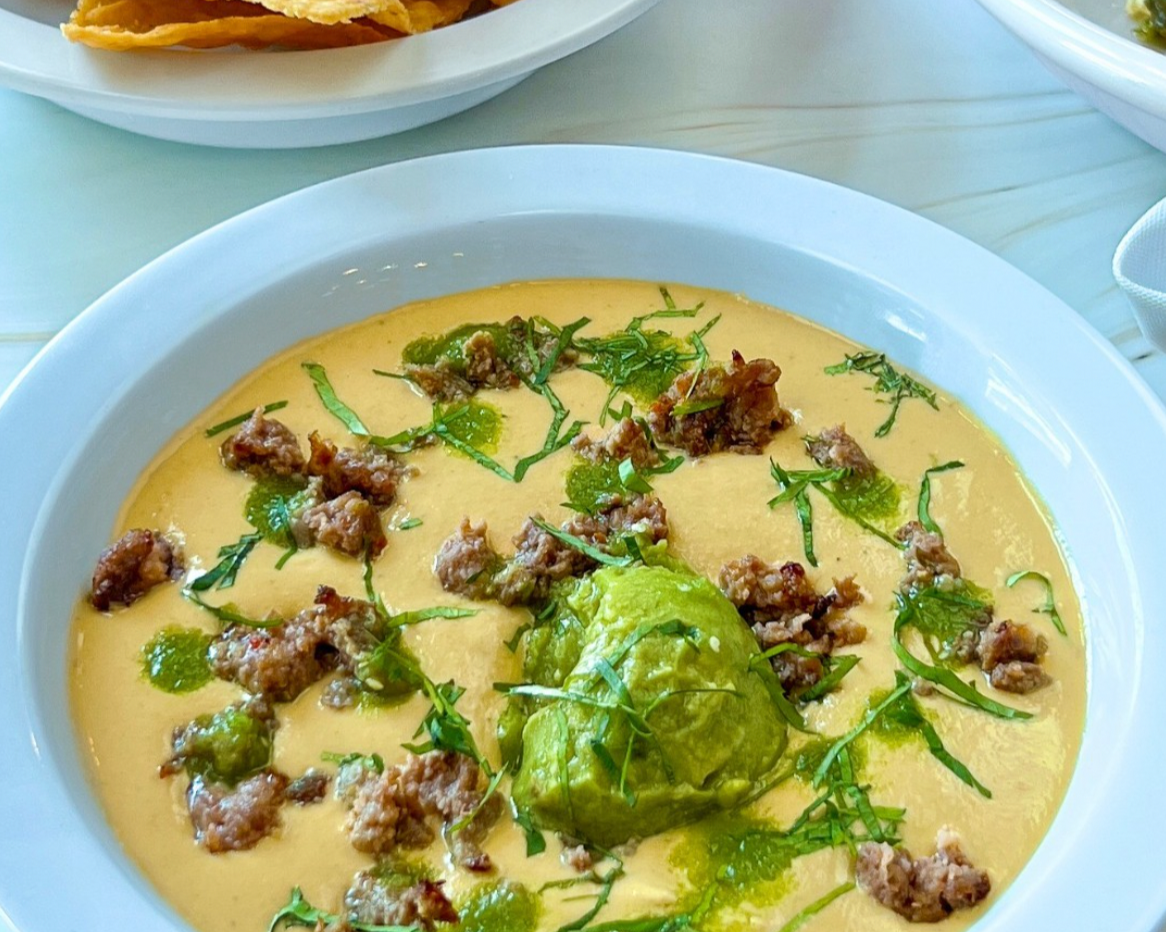 photo courtesy of Picnik

On a health kick? Picnik has got you covered with all the vegan goodness. All their quesos are refined sugar-free, seed oil-free, and gluten-free! Their cashew queso has chiles rajas and tomatillo salsa and can have sausage and guac added to it by request. You can choose to dip it with stone-ground corn tortilla chips or sub for Siete almond flour tortilla chips!
Multiple locations | See locations
This well-known spot serves quesos that hit the spot every time! Their choriqueso comes with chorizo, poblano peppers, grilled onions, and bubbling Monterey jack cheese topped with pico. If you're looking for something a little more simple, give their chile con queso a try! It's served with guac, ground beef, and pico, aka, the best and classic toppings.
Multiple locations | See locations
You can never go wrong with some chips and queso from Torchy's! Their classic queso is definitely a go-to, but fans of spice love their other flavors that bring the heat! Their green chile queso is topped with guac, cotija cheese, cilantro, and the infamous diablo sauce, while their hillbilly queso is the exact same but upgraded with chorizo! 
Multiple locations | See locations
This classic chain is known for their loaded queso! Their loaded queso is called Roberto's brazo fuerte queso, and it's served with guacamole, pico de gallo, and Akaushi beef picadillo. Don't leave without trying one of their Señorita margs swirled with your choice of agua fresca for a refreshing finish!
Multiple locations | See locations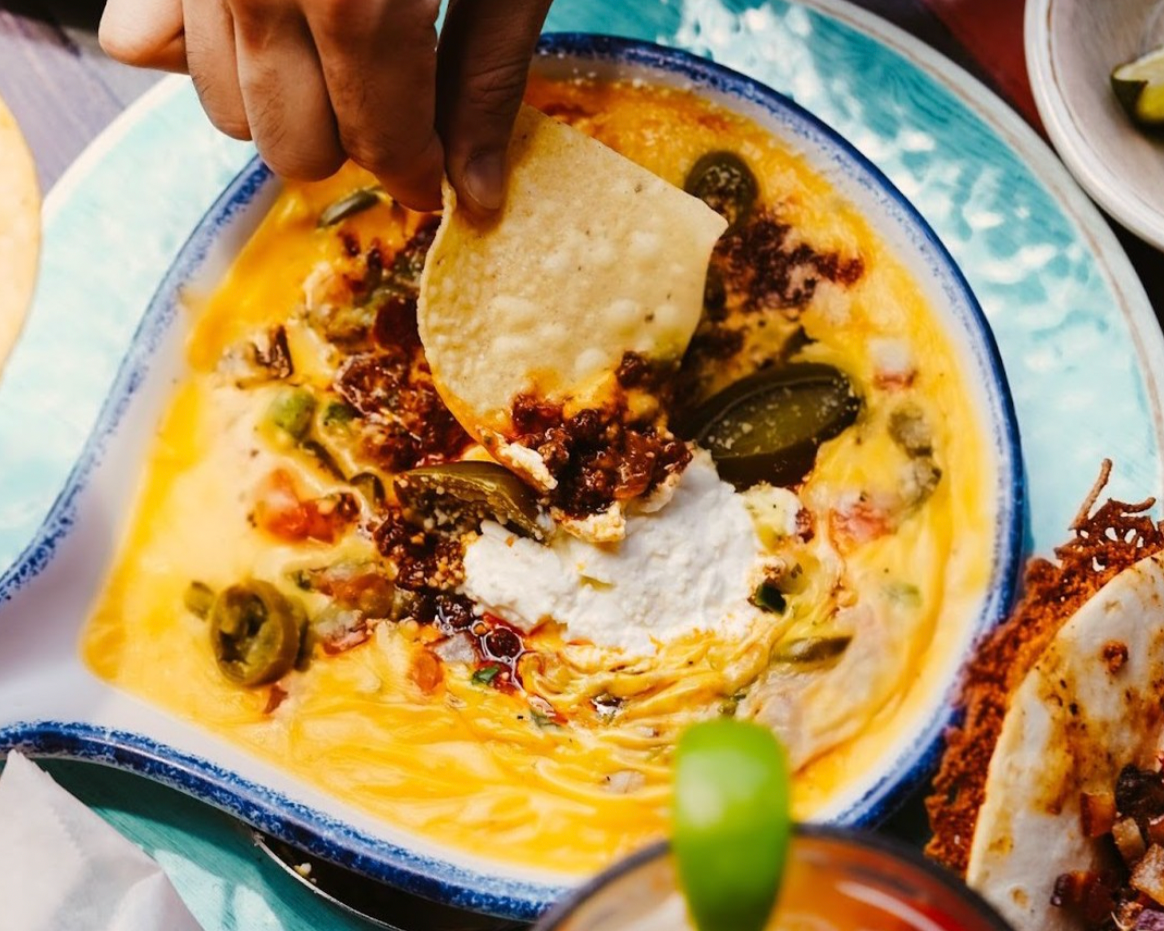 photo courtesy of Trudy's

This spot has been Austin icon since 1977! Trudy's loaded queso truly has a wow factor to it, loaded with refried beans, ground beef, avocado salsa, sour cream, pickled jalapeños, pico, and queso cotija. You can also try their classic queso, it's just as good!
Multiple locations | See locations
Though it may be an unexpected combo, this spot's barbeque is phenomenal and the queso is outstanding! Head just south of Austin to Buda, Texas for some loaded queso with brisket and guac. Valentina's queso is definitely worth the commute if it's a little out of the way! 
South | Directions
If you're into queso blanco, this is your spot! With ranch-style Tex-Mex and a casual neighborhood vibe, it's a great place to enjoy some chips and dip. The ranch-style queso comes with diced roasted poblano, picadillo beef, and fresh guac!
East | Directions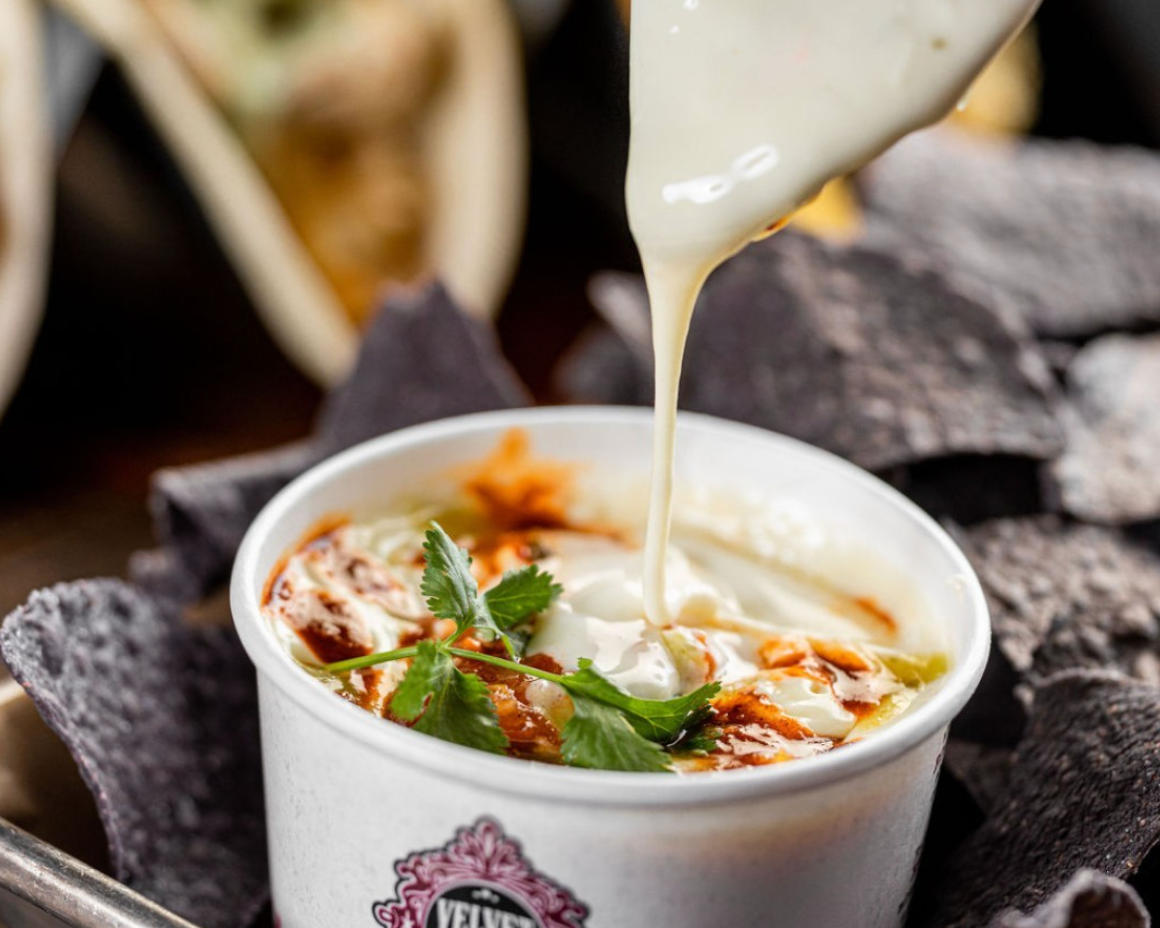 photo courtesy of Velvet Taco

The red curry coconut queso is everything at Velvet! It's vegan and gluten-free and comes with fresh ingredients like pickled onion, queso fresco, and Thai basil. Their classic queso blanco is also a must try that comes with chimichurri, Velvet taco heat sauce, and cilantro!
Multiple locations | See locations