Happy hour is great but sometimes it's hard to get somewhere from 4 PM to 6 PM to enjoy it, so the idea of reverse happy hour is something we can get behind! Reverse happy hour is essentially a happy hour but later than your traditional happy hour and usually lasts until closing time! Although not a super popular concept in Austin, check out the best in the city!
Updated August 2023
---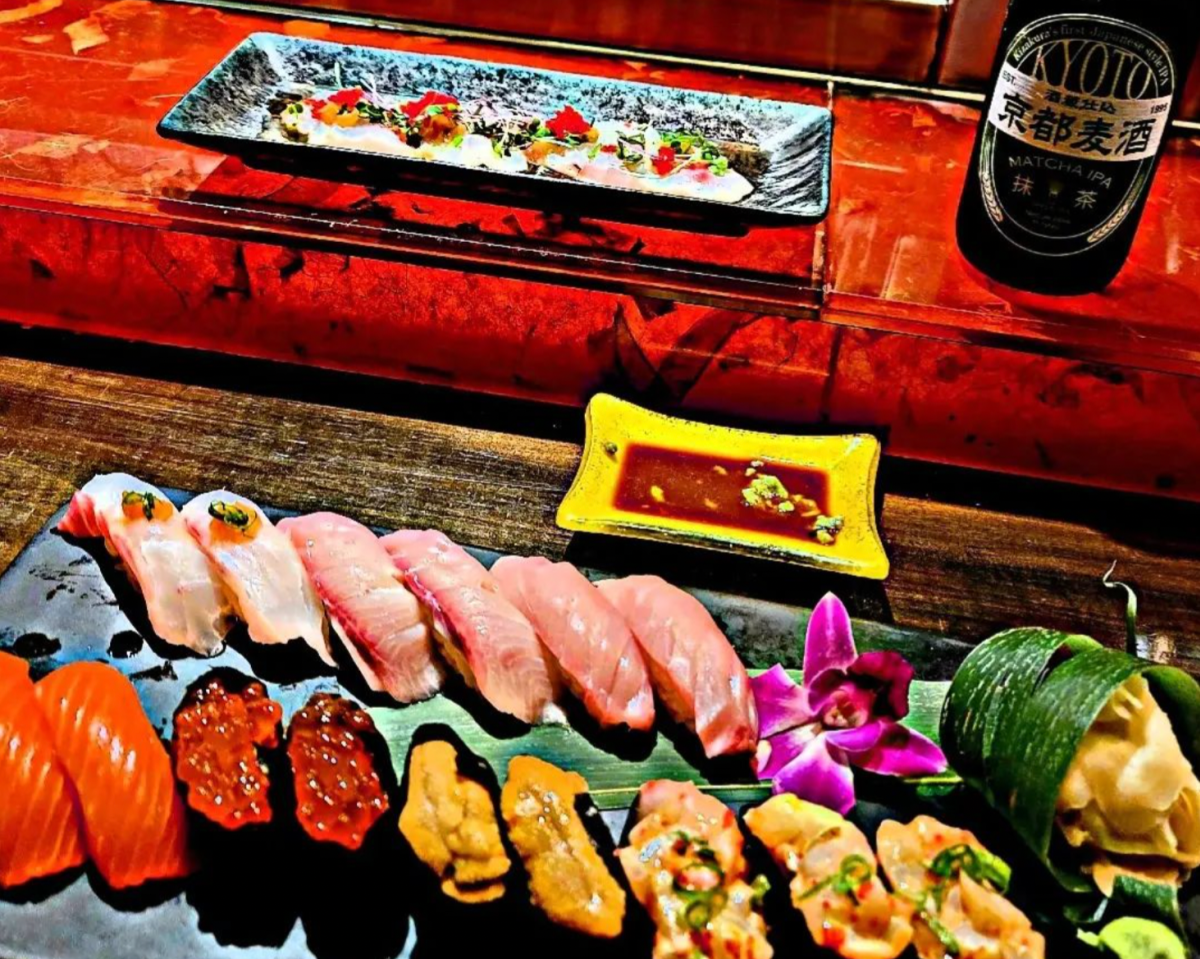 photo courtesy of Barchi Sushi

On Fridays and Saturdays from 10pm to midnight and all day on Sundays, enjoy happy hour with incredible deals on sushi, sashimi, cocktails, and more! Take in the views of Austin's cityscape and enjoy $2 sake bombs, $4 apps, $6 California rolls, as well as $4 Japanese beers and tons of other menu items. Make sure to try their skewers, a Barchi Sushi classic!
Downtown | Directions
This centrally located fave is a fantastic spot for some great deals! Enjoy a daily reverse happy hour from 9pm to 10pm and from 4pm to 10pm on Sundays at Better Half. Indulge in $6 cheeseburgers with your choice of beef, chicken, or veggie, and $6 sangrias for the best meal!
Downtown | Directions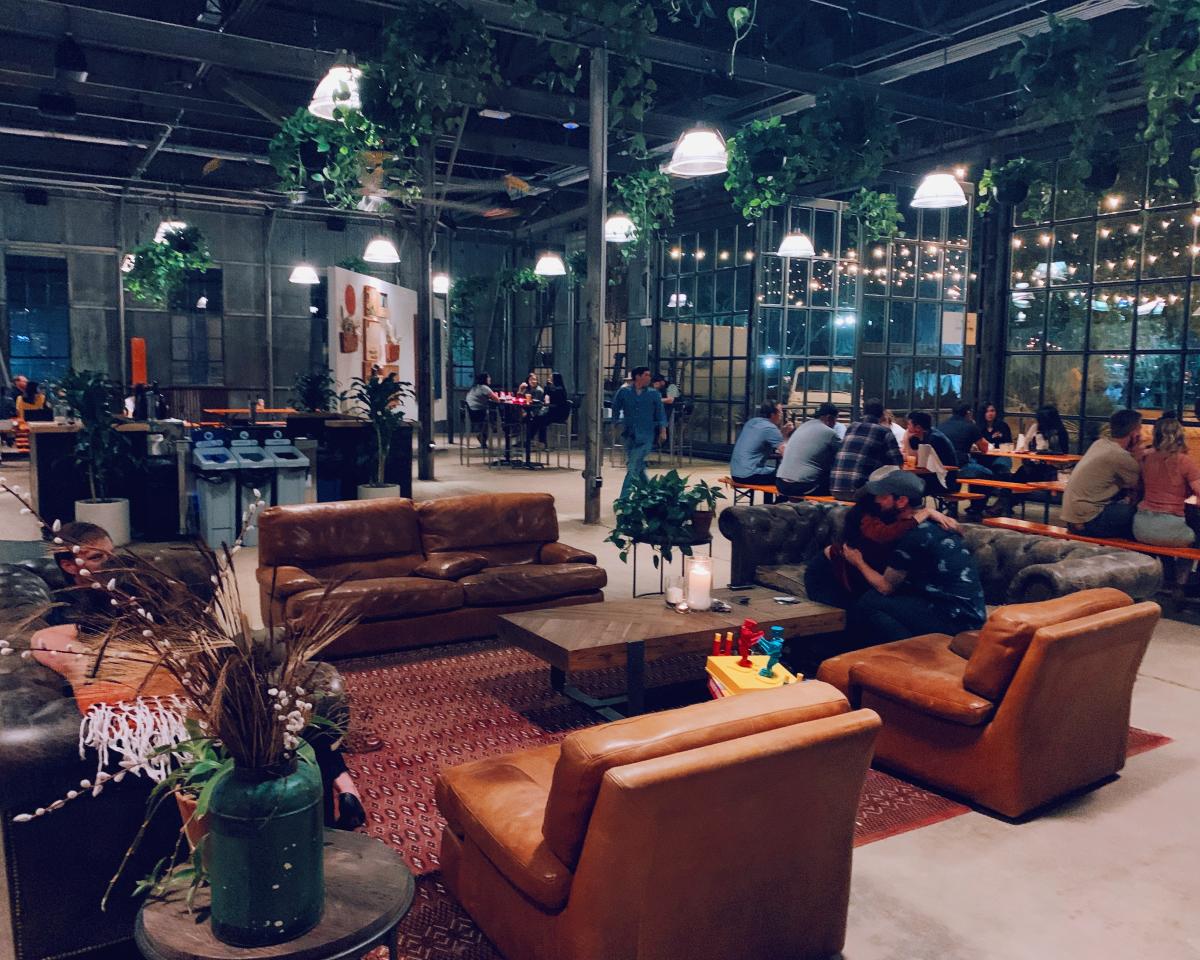 On Tuesdays through Thursdays from 9pm to close, you'll find Central Machine Works serving $5 ice-cold pints and fresh and warm pretzels! Gather your crew for $15 pizzas and pitchers and get comfy in their expansive beer garden. There are always events like trivia, live music, movie nights, and more, so you can always expect a great side of entertainment with your reverse happy hours!
East | Directions
The vibes are always up at Halcyon in both their cozy interior and out on the patio! They have so many specials it's hard to keep up with them all so you're getting on great deal on almost everything. Their reverse happy hours are all day on Sundays, featuring $2 off coffee cocktails, $3.5 wells, $5 beer and wine, and $8 bites with your sips!
Downtown | Directions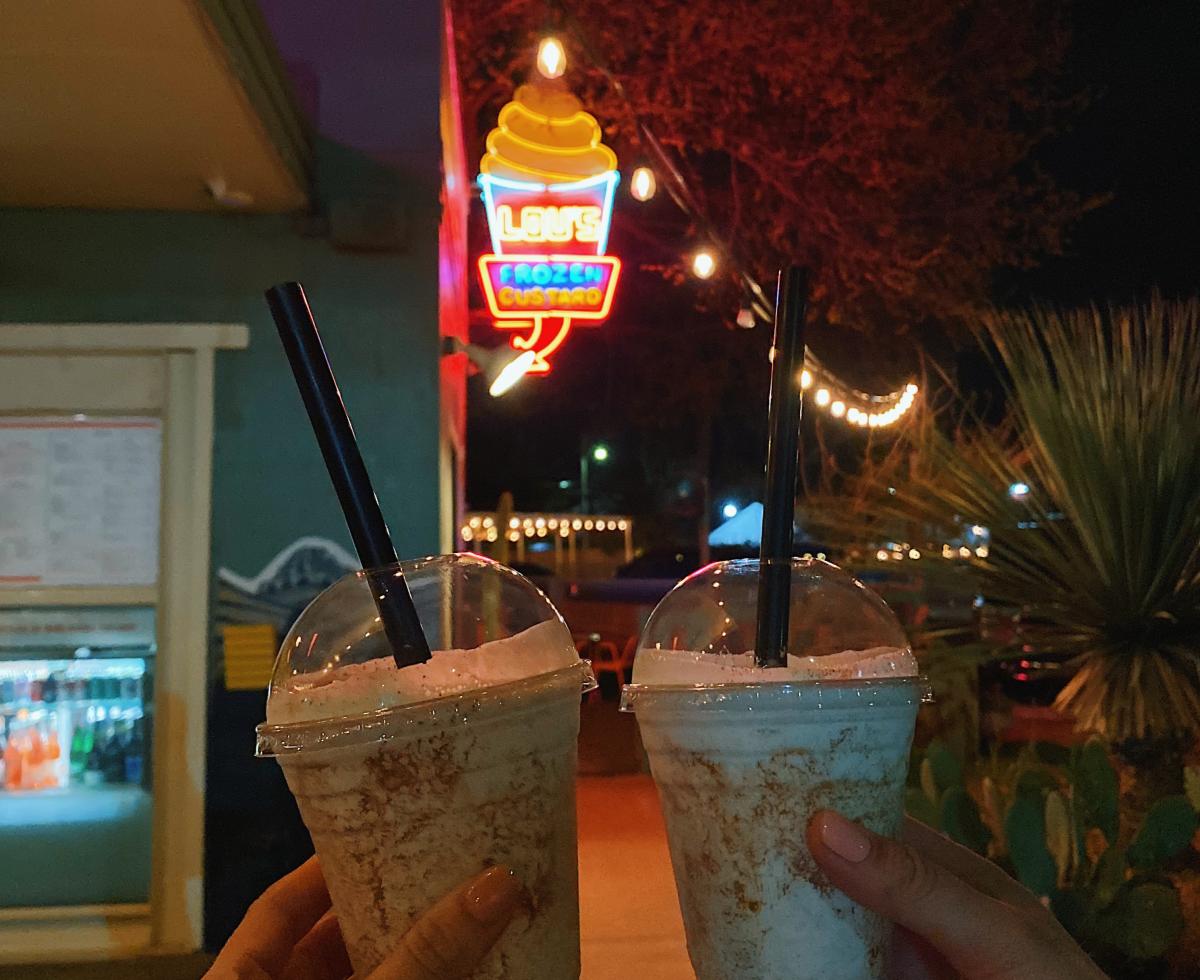 Have yourself a relaxing evening at Lou's with ping pong tables, corn hole, sandwiches, chicken, and some ice-cold beer! Enjoy every Wednesday from 9pm to 10pm with 1/2 off classic burgers, and 1/2 price lone stars and sangrias. They also have 2-for-1 burger specials on Wednesdays, so make sure to mark your cal for then!
East | Directions
Peché has an incredible vibe to share some cocktails with friends! Come out on Sundays and Mondays for 1/2 off select food and $6 cocktails all night. Cap the night off with an adult milkshake, peanut butter problems, featuring bourbon, peanut butter, creme de cacao, and house vanilla ice cream!
Downtown | Directions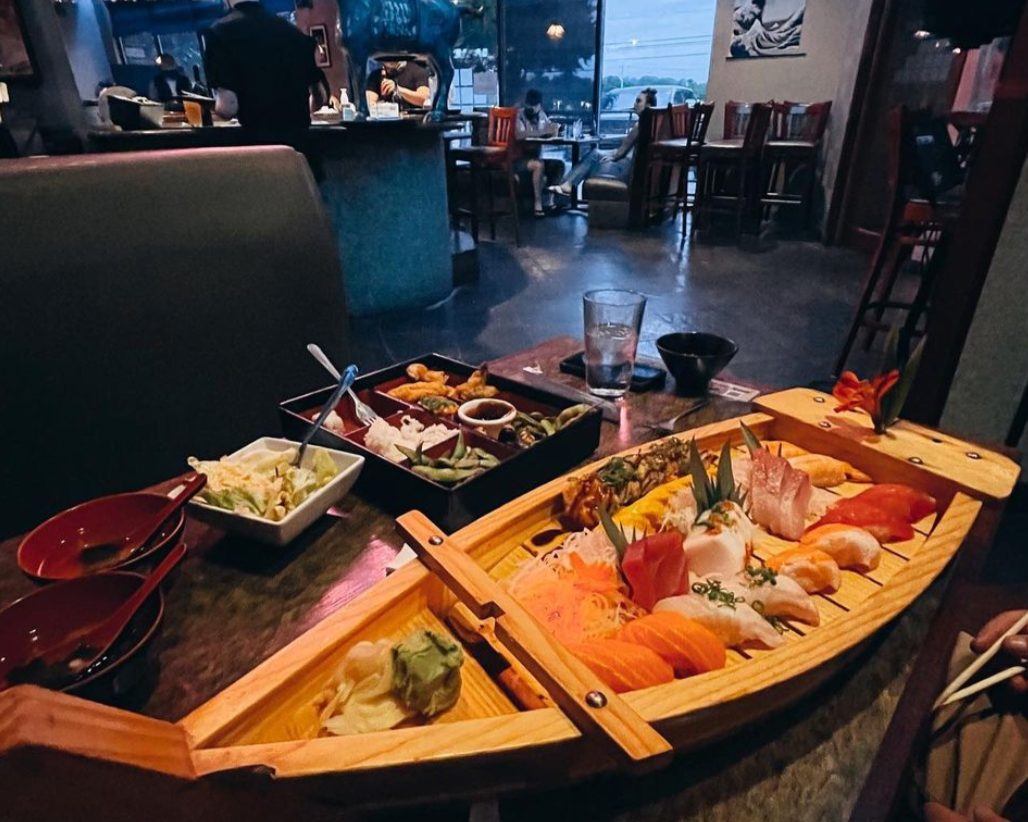 photo courtesy of Umi Sushi

Enjoy a night of deep house music, sushi, and delicious cocktails at Umi Sushi! Fridays through Saturdays starting at 9:30pm, you and your friends can enjoy 1/2 off sushi, $2 draft beers (Kirin Ichiban, Sapporo, Blue Moon, Modelo, Bud Light, & Shiner), $5 martinis, and $4 rails. Now that's a happy hour if we've ever seen one!
South | Directions
Come for the good beer, great food, and amazing vibes at Yard House! Find your late-night happy hour on Sundays through Wednesdays from 10pm to 11pm with $2 off draft beers, spirits, and cocktails, $3 off 9oz wine, and $4 off half yards. Cozy up on the patio, take a seat at their lively bar, and have yourself a night with your crew!
Domain | Directions