Another global phenomenon has chosen to expand to Dallas! Victory Park just got a new addition to their dining scene and we're excited to share that it's worth the hype and already has a huge following! Welcome to Dallas, Black Tap!
Updated September 2023
---
Black Tap is a world-famous burger restaurant that has taken the world by storm! It was founded in 2015 by Joe Isidori, a renowned chef who has worked at some of the most prestigious restaurants in the world. Black Tap's first location was in New York City, and it quickly became a hit with locals and tourists alike. Known for its insane milkshakes and mouth-watering burgers, Black Tap has become a global phenomenon!
They've expanded to cities including Singapore and Vegas and are proud they've chosen Dallas as their new market!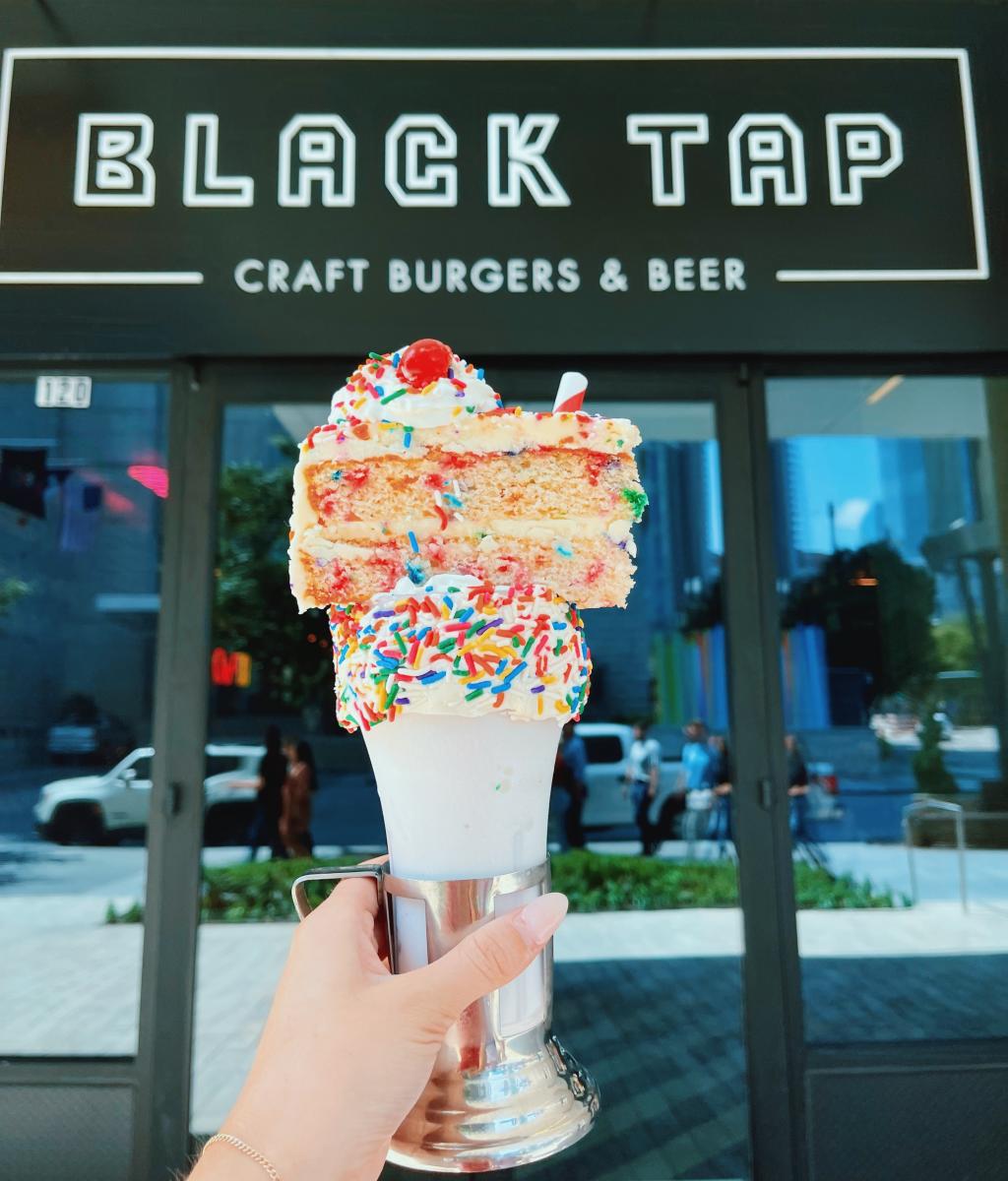 MENU
The menu boasts a variety of unique offerings including their famous burgers. They offer a range of options for meat lovers and vegetarians alike including the All-American burger, a crowd fav, and The Champ, a must-try made with wagyu beef and blue cheese!
The menu doesn't stop at burgers… they also serve fries, onion rings, wings, and salads for those looking for something lighter before indulging in a shake!

CRAZYSHAKE MILKSHAKES
Black Tap milkshakes are far from your average dessert. These towering treats are packed with goodies, from candy to cake to cookies, and come in various flavors! Some of the most popular options include the CakeShake, topped with a slice of cake and rainbow sprinkles, and the Sweet n' Salty, featuring a peanut butter frosted rim and chocolate-covered pretzels.

OUR ORDER
🧀 Fried Mozz
🍔 The Champ -- Wagyu burger
🍰 The CakeShake
🤎 The Cinnamon Bun Shake
TAKE A TOUR