On June 25th and 26th, the American Kennel Club brought their beloved Meet the Breeds event to the Kay Bailey Hutchison Convention Center Dallas downtown for two days featuring all things dogs! It was a great opportunity to meet and play with tons of different breeds and to learn from the experts!
Updated June 2022
---
The American Kennel Club is a non-profit organization that has been known as the trusted expert in breed, health, and training information for purebred dogs since 1884! If you own a dog or have considered getting one, you've probably come across AKC's website as they are the go-to for reliable resources relating to all things dog ownership, breeding + more!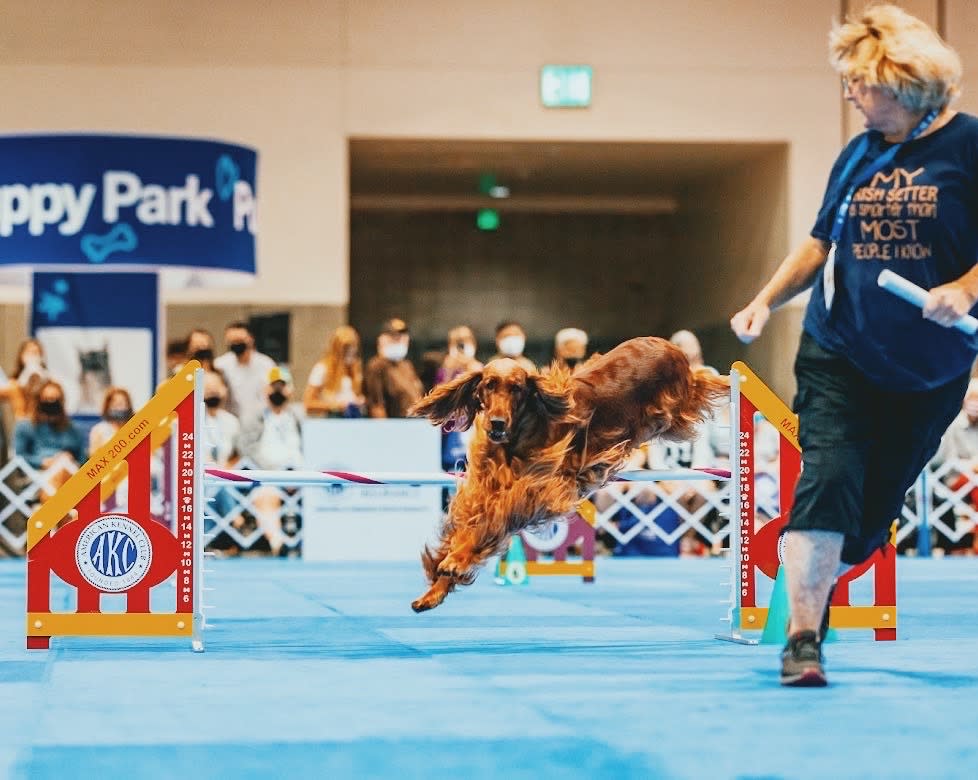 AKC MEET THE BREEDS EVENT
The AKC Meet the Breeds event came to Dallas for the first time on 6/25-6/26 at the Kay Bailey Hutchison Convention Center! The massive weekend-long event gives dog lovers the chance to meet, play and learn about tons of different breeds. This was a great opportunity to decide which breeds may be a good fit for you and your lifestyle. Spectators also had the chance to watch dog sports + activity demonstrations, shop the latest dog accessories, enjoy interactive games + photo opps!
Paws up for an awesome event and stay tuned if Dallas hosts the AKC again next year! 
---