Who's looking for a new apartment?! We have just the place for you and it's STUNNING! Building more than just apartments, Urby is creating a sense of community in their beautifully designed and carefully curated spaces, and they just opened in the Design District, offering one month free and special incentives for Dallasites followers!
Updated November 2022
---
Deep in the heart of the Design District you'll find Dallas Urby standing tall at 27 stories high! It's located off Hi Line Drive, across the street from Virgin Hotels (and walking distance from Carbone...) Enjoy panoramic views of Downtown Dallas, stunning 1 and 2 bedroom floor plans, design focused community spaces, and state of the art amenities!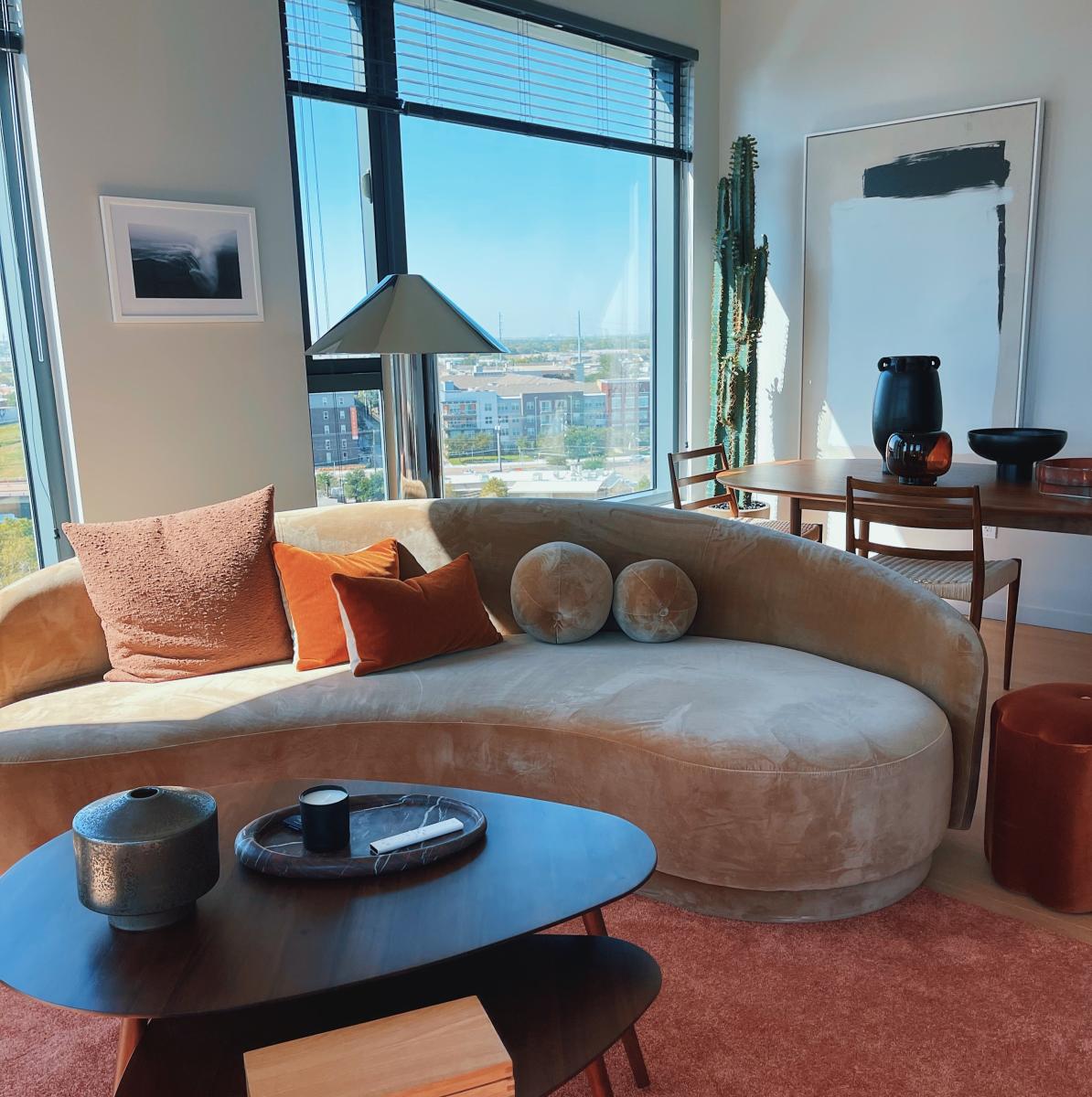 AMENITIES
It's all in the details… Dallas Urby is finding plenty of ways to set itself apart from the stunning pool inspired by Yellowstone's Grand Prismatic Springs to the one-of-kind gym. Every corner of the space is designed to perfection with its residents in mind. They offer a massive yoga studio where classes will be taught, but can also be used freely. Their WFH library is the perfect place to hang out and get work done!
They also have an on-site restaurant opening soon called Charley serving up neighborhood-bistro bites! Don't worry pet parents, Urby is fully pet-friendly with a dog park and washing station to make your furry friends feel right at home!
URBY
Urby is a joint venture between David Barry and Brookfield Properties who both have extensive experience in the real estate realm in New York. Urby currently has properties in New York, New Jersey, Connecticut, and Dallas is their 6th property and the only one outside of the New York Metropolitan area!
So, head to Urby's website and select Dallas to book a tour and right now, you get 1 month free!
---
you may also like