We are in our self-care era, so of course we had to stop by Dallas' newest facial studio, Heyday. Their 50-Minute Facial is the ultimate way to treat yourself on a long lunch break or over the weekend, whether you're looking to set new skin goals or refresh your current routine.
Updated February 2023
---
New York-based Heyday is your new one-stop-shop for all things skin care! This year Heyday opened two locations in DFW (with more to come 👀), and the shops in Southlake and Knox-Henderson are such a vibe – you'll feel relaxed the second you walk in!
During your visit, a Heyday Skin Therapist will get to know you + your skin to design the perfect personalized facial with the best progressive products. Each facial is 50 minutes, but you can add on special enhancements to give your skin a little extra love!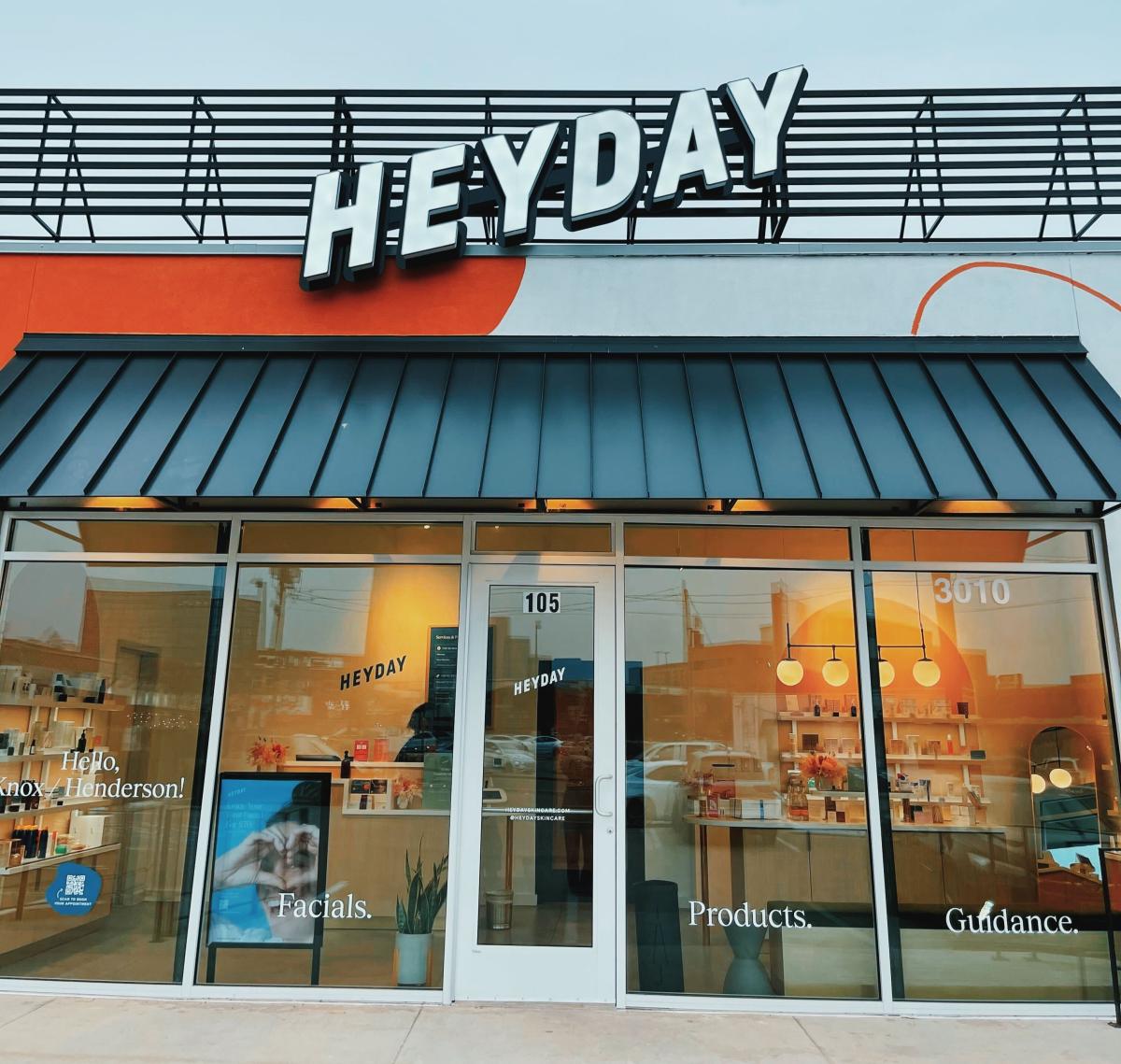 ENHANCEMENTS
🧖‍♀️ Professional Peel
❤️ LED Light Therapy
💎 Diamond Tip Microdermabrasion
⚡️ Microcurrent
💧 Hydro Wand Infusion
DISCOUNT CODE
Our followers can use code DALLASITES101 to book your first facial for only $65 — normally $135! The code can be used at both the Knox-Henderson and Southlake locations, so head to our profile link to book your first facial for more than 50% off. *Make sure to "delete" any other offers at checkout to get our exclusive $65 price*
Click above to check out our experience, and send it your self care bestie so you can treat yourselves to a facial! Thanks to Heyday for sponsoring this post!
LOCATION