If you're looking to become your best self, take back your mental health, or just improve your overall well-being, Everest Functional Psychiatry and Wellness is for you! We recently chatted with Everest and were blown away by her skills and approach! Located right here in Dallas and serving patients across Texas, her holistic approach to wellness is truly changing lives. Learn all about her practice below!
Updated March 2023
---
Opened just a few months ago, Everest Functional Psychiatry and Wellness is already making waves in the wellness world. Everest Goldstein is a board-certified Psychiatric Nurse Practitioner with training in Functional Medicine and has an extensive background in integrative wellness interventions. She goes above and beyond traditional psychiatry services, offering medication management, therapy, supplement protocols, lifestyle medicine, comprehensive lab testing, and root cause analysis.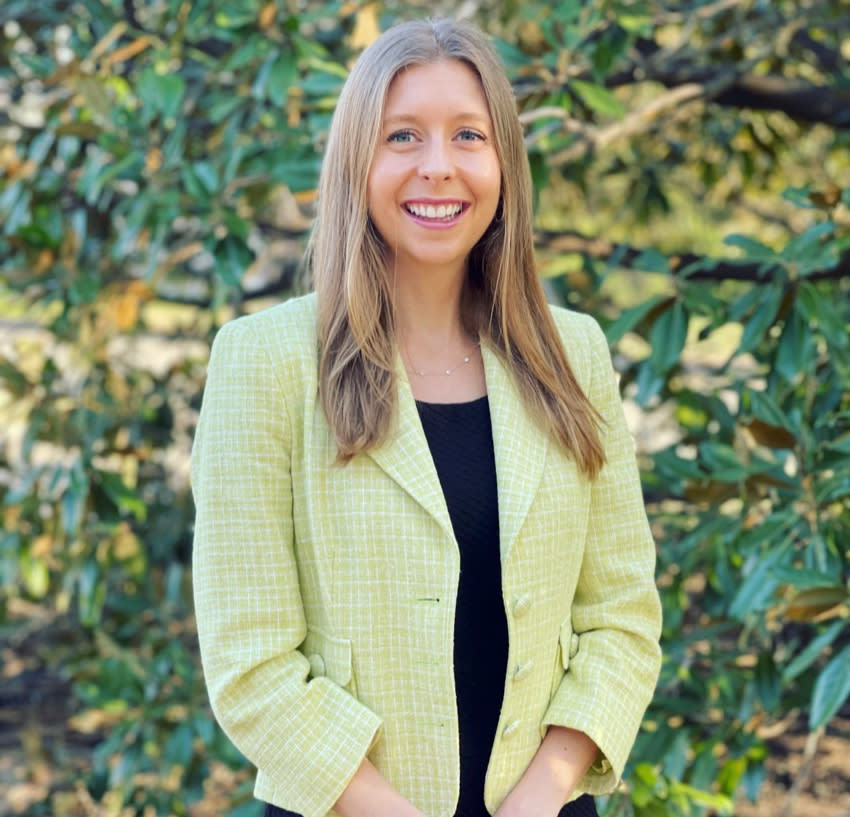 ABOUT FUNCTIONAL PSYCHIATRY
If you aren't familiar with functional psychiatry, you may be wondering how it's different from traditional psychiatry or even psychology. Traditional psychiatrists prescribe medications while psychologists focus on therapy, but cannot prescribe. Functional psychiatry focuses on both of these, while also considering the whole health of a patient and looking deeper into the root cause of what is going on. This can include things like functional lab testing, supplements, nutritional analysis, and hormone optimization. Looking at the whole patient and the cross-over between their physical and mental health really helps to identify their unique needs! 
WHY WE LOVE IT
Health and wellness can really feel like a wild goose chase sometimes – especially when you're scheduling appointments with doctors all over town (the worst), not sure where to start, or even just trying to figure out what supplements to take. We've all seen the memes about going down a rabbit hole of health questions. Your well-being shouldn't feel like a mystery or chore, so stop Googling and sitting in waiting rooms! If you're tired of band-aid solutions and want to take back your health for good, Everest is truly life-changing. 
EVEREST'S APPROACH
Everest has an amazing background, and not just because she was an OG Dallasites101 follower back in the day! She has 10+ years of studying under her belt, including a degree in Psych from Princeton University, a Masters of Education from Southern Methodist University, and a Masters in Nursing from Vanderbilt University. Her interest in functional medicine actually sparked when she went through her own health journey. Wanting to use her experience to help others, she then went on to study at the Institute of Functional Medicine!
Everest's approach is to look at the whole picture and identify the root cause of symptoms. Knowing the importance of the brain-body connection, this can include nutrition, lifestyle, environment, and so much more. One example is the role of gut health in mental health. We learned that 90% of serotonin receptors are in the gut, which totally blew us away! Being able to connect the dots like this allows her to help patients heal inside and out. She truly cares deeply about her patients, and works to not only educate them but also to reduce the stigma surrounding mental health!
SERVICES & TREATMENT PLANS
Everest develops custom treatment plans based on your needs! New patients meet for a 90-minute intake session, after which she will personally spend hours analyzing. When possible, she'll talk to patients' other healthcare providers like therapists, or even their loved ones to get a clear view of the patient's lifestyle. She meets with patients for psychiatry, therapy, life coaching, plus diet and lifestyle analysis. Depending on your needs, this can also include prescription medications, supplement recommendations, specialty lab testing, or even just expert life tips!
FREE CONSULTATION + PRICING
If you're curious if Everest Functional Psychiatry is right for you, you can explore via a free 15-minute consultation with Everest! In the brief consultation, you can chat about what's going on with your health, ask questions, and see what services you may benefit from! Reach out to schedule your complimentary meeting.
Another difference about Everest is that services are cash only. The reason behind this is that insurance limits her time with patients, which isn't always beneficial to their treatment. Instead, she allows patients to choose the length of their sessions, which are typically 30, 60, or 90 minutes. She also offers flexible appointment times! Her sessions are reasonably priced compared to many other mental health treatment practices. Plus you can see her for a variety of reasons, eliminating the need for multiple other healthcare expenses!
This one's for all the wellness girlies who love Instagram! Everest also has an Instagram account dedicated to mental health, functional medicine, and wellness. Follow @wellnesswitheverest to see her favorite tips and tricks and all things wellness!
The supplement world can be overwhelming, but Everest is making it easy and accessible! Check out her online supplement dispensary. You can find recommended supplements, her favorite and most trusted brands, plus search the entire site for any supplement you could want. You just have to create an account!
AESTHETICS & MORE
As if Everest wasn't already a jack of all trades, she also does aesthetics on the side for fun! You can find her along with several of her friends in the medical field doing concierge aesthetics and parties plus pop-ups around town. Botox runs around $13 a unit, and Xeomin, which is the cleanest version of Botox, is around $11 per unit.
She's also yoga certified and can answer any of your yogi questions if you're interested!
 
DALLAS LOCATION + TELEHEALTH ACROSS TEXAS
Everest Functional Psychiatry is located in Park Cities, Dallas, near Northwest Highway and the Dallas North Tollway. Her office is inside One Preston Center. You can even validate your parking which is always a plus!
If you're interested in telehealth, you can also be seen virtually!