Our mission will always be to explore DFW and all of the amazing restaurants and cuisines that we're so lucky to experience all over the metroplex! We stumbled upon Platia Greek in Frisco and were reminded of how special it is to have so many cultures in Dallas and the amazing authentic food they bring!
Updated September 2022
---
Nestled on the corner of Preston and Gaylord Pkwy in Frisco for nearly 14 years, Platia Greek is an authentic Greek restaurant owned by the loveliest greek family! You're instantly welcomed into a humble abode with greek-style decor and structures, and a quaint patio with string lights and a garden. It's so inviting, we never wanted to leave!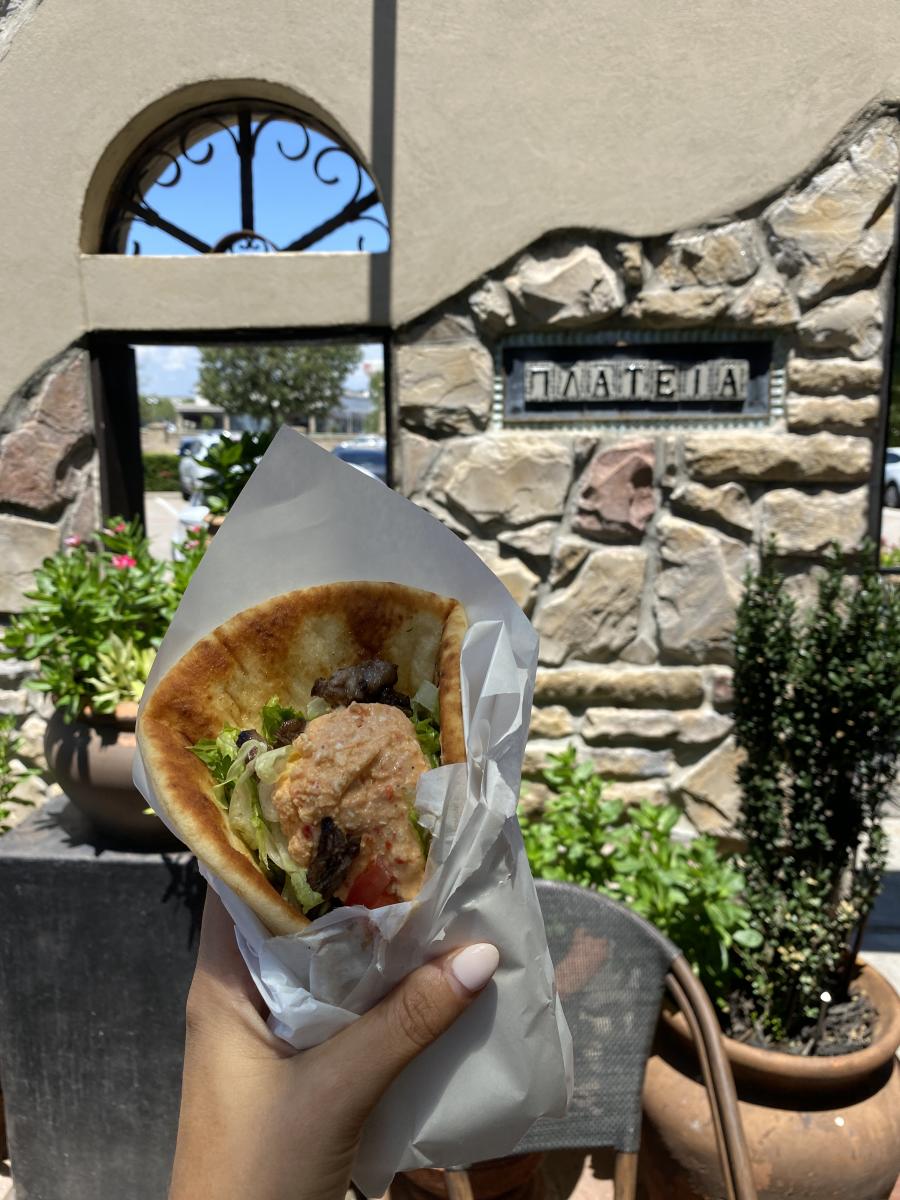 TO START
We instantly flipped to the page of dips, eager to try to their homemade pita and spreads! We opted for the trio to try the tzatziki, Tirokafteri, and hummus. All were fabulous! They also have an array of apps from hand-rolled and stuffed grape leaves, feta and olives, octopus, and Spanakopita!


ENTREES + GYROS
We had to see what the Gyro situation was like and were so satisfied! They have 5 options of "pita sandwiches" but we tried the lamb wrapped in pita topped with veggies and tzatziki. So yum!! 

They also have a variety of plates with meat kabobs, chicken platters, lamb chops, fish, and Moussaka. Don't forget to pair with your meal with greek-style fries and green beans!

We had the best, casual lunch at Platia Greek and highly recommend for your next gyro craving or to try something new!
---
you may also like