Treat yourself to a pampering experience like no other at Hera Head Spa, the self-care we never knew we needed but now can't live without! Their treatments are so relaxing and we left feeling refreshed and rejuvenated, y'all seriously need to try it out! 
Updated November 2023
---
If you're not familiar with a head spa, it's essentially a facial for your scalp + hair! Whether you're looking to enhance your hair's natural shine, alleviate scalp issues, or simply unwind after a long week Hera Head Spa has a variety of personalized treatments for you. They're currently located in Mansfield and are soon opening in Flower Mound with an additional location in North Dallas in the works!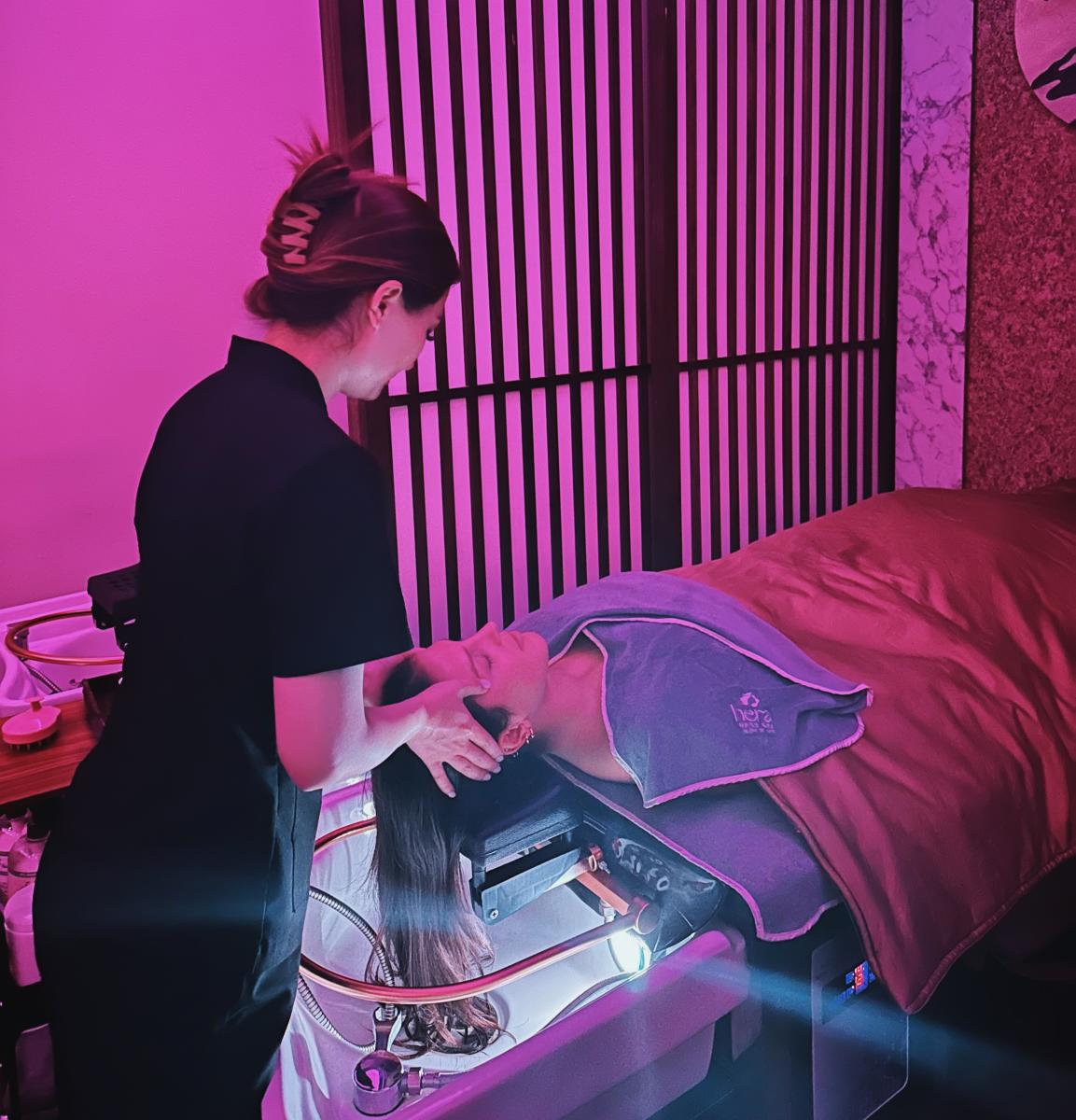 THE PROCESS
We got started with a scalp analysis so they could recommend specific treatments. Services are done in the tranquil spa room with dark lighting, relaxing music & aromatherapy. Each service combines acupressure and massage for a myriad of benefits including improving your mental and emotional state, reducing stress, improving sleep quality and more! Following, you'll head to the blow dry room to enjoy a fresh cup of tea while getting your hair dried. Every detail was so thought through & added to the relaxing experience. 


SERVICES
From the basic shampoo to the Hera Ultimate, you'll leave feeling refreshed and glowing! 
✨Basic Shampoo: 45 mins with two rounds of shampoo, conditioner & a blow dry
✨ Nourishing Shampoo: 65 mins with everything from Basic + neck, shoulder and nape massage
✨ Hera Signature: 80 mins with everything before + facial acupressure & lifting massage, herbal water circulation for your head, and arms, hand & knuckle massage 
✨Hera Ultimate: 90 mins with everything plus a steam eye mask, face cleanse and scalp relaxation 
✨They also have a ton of add-ons to any service like a face mask, hot stones, treatment shampoos & more. You can also stop in for just a facial, lash extensions, or wax!

They do work on clients with textured and curly hair, just without the blow dry. Make sure to specify when making your appointment! 

Send to your self-care loving crew and head to Hera Head Spa for the pampering you deserve!
TAKE A LOOK