If you saw our recent post, then you know this is Texas' third hottest Summer on record… and it feels like it! To help you escape the heat we've teamed up with MYX Blend Bar to round up these 35+ indoor activities!
Updated August 2022
---
One of our favorite indoor activities is none other than MYX Blend Bar in West Village! It's a unique and interactive experience perfect for the ultimate girls day! You can make your own lipsticks and lipglosses and you even get to customize the color, scent and name!
West Village | Directions
---
THRILL SEEKING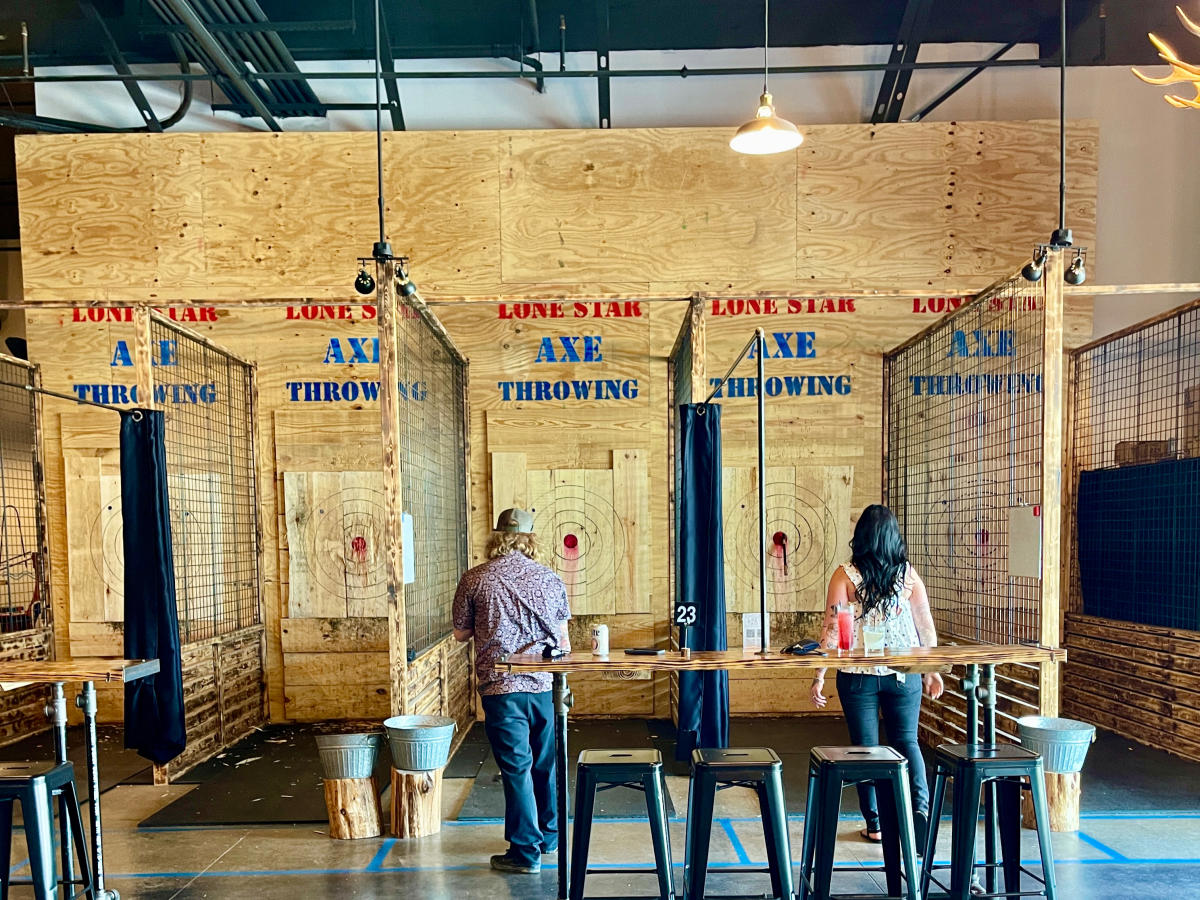 Get ready to fly with ifly's indoor skydiving stimulators with state-of-the-art vertical wind tunnels.
Frisco | Directions
Go Ape is an outdoor adventure park with ziplines and rope courses for kids and adults. Thrill-seekers can enjoy harnessed jumps and axe throwing too! 
Plano | Directions
Nothing says beating the TX heat like an indoor waterpark! Epic Waters has multiple slides, pools, and games to enjoy. 
Grand Prairie | Directions
Whiskey Hatchet brings you axe throwing and cocktails to Deep Ellum. Trained axe throwers walk you through how to throw your axe so you are safe and get to enjoy your visit. 
Deep Ellum | Directions
Great for a date night or out with friends, Lone Star offers axe throwing and a full bar near Trinity Groves.
Trinity Groves | Directions
Can you beat the game? Visit Escapeology for escape games. This is a great activity for a large group. 
Victory Park | Directions
Known as the largest escape room in DFW, Red Door Escape is another fun escape room activity for groups. Try your luck at escaping in under 60 minutes. 
Multiple Locations | Directions
---
COMEDY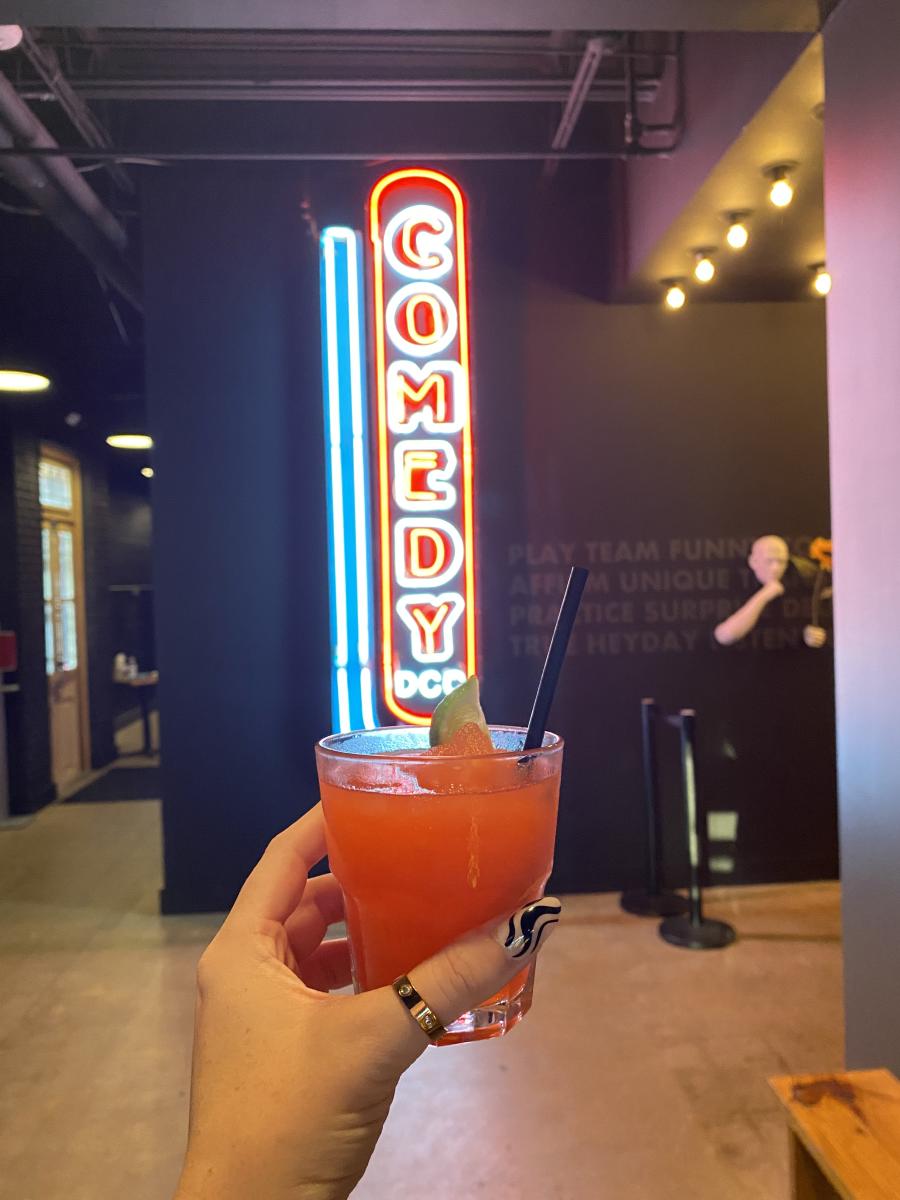 Fourday Weekend has comedy shows Friday and Saturday nights- sounds like a great date night idea! They also offer comedy classes for those wanting to improve their improv skills. 
Lower Greenville | Directions
In the heart of Deep Ellum, the Dallas Comedy Club is a great source of entertainment with their comedy shows, themed events, and classes. Private parties are also available! 
Deep Ellum | Directions
TK's is known for their comedy shows and fine dining experience! You can reserve dinner before a show, or eat while you enjoy your night. TK's has shows almost every night of the week.
Addison-Prestonwood | Directions
---
MUSEUMS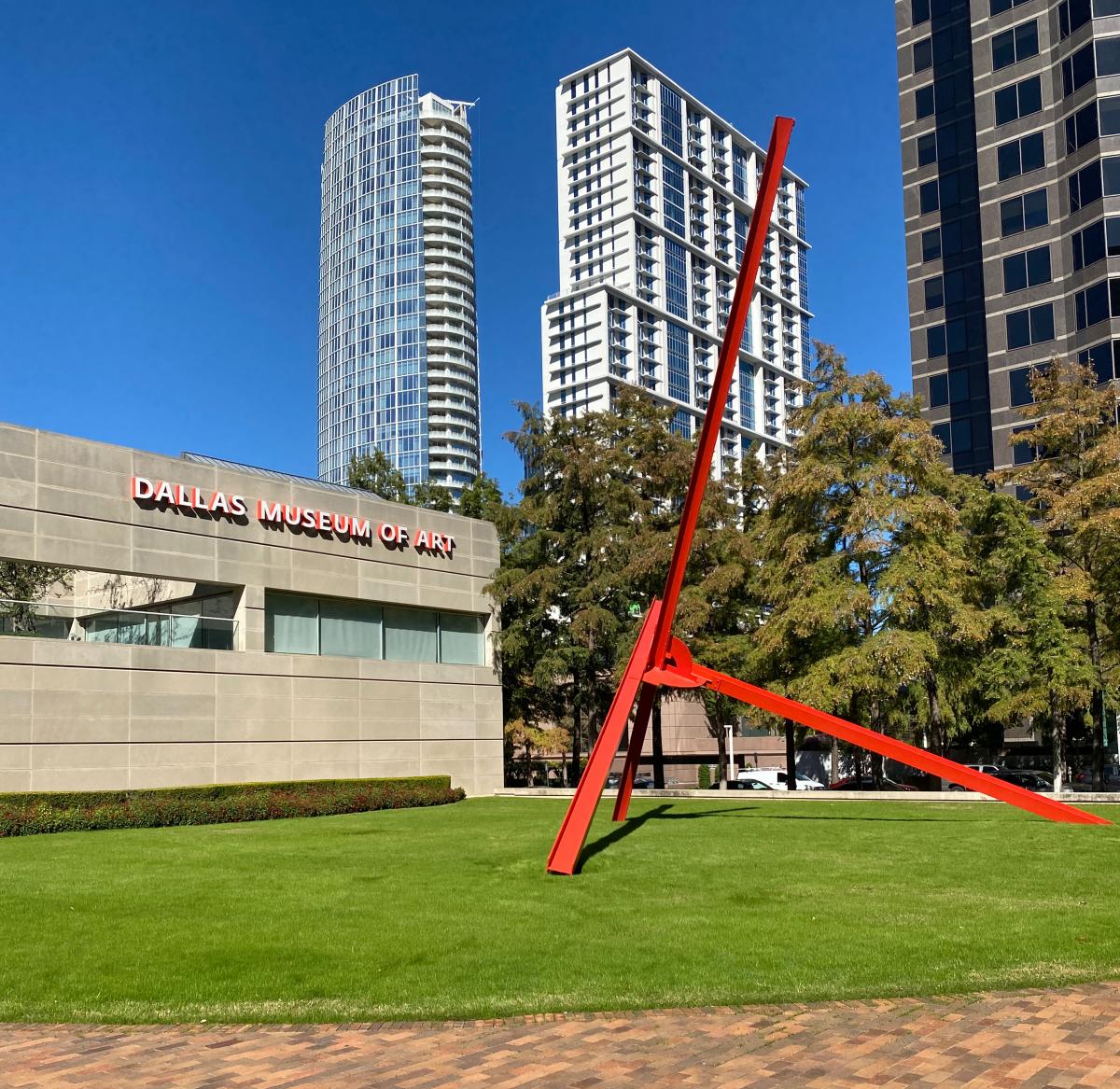 The DMA is perfect for art lovers. This art museum has many unique traveling exhibits like the Cartier and Islamic Art exhibition. 
Downtown | Directions
The perot is great for the family or for a date night. This science museum has interactive kid exhibits and also weekly wine nights for adults! 
Victory Park | Directions
---
MINI GOLF, BOWLING ETC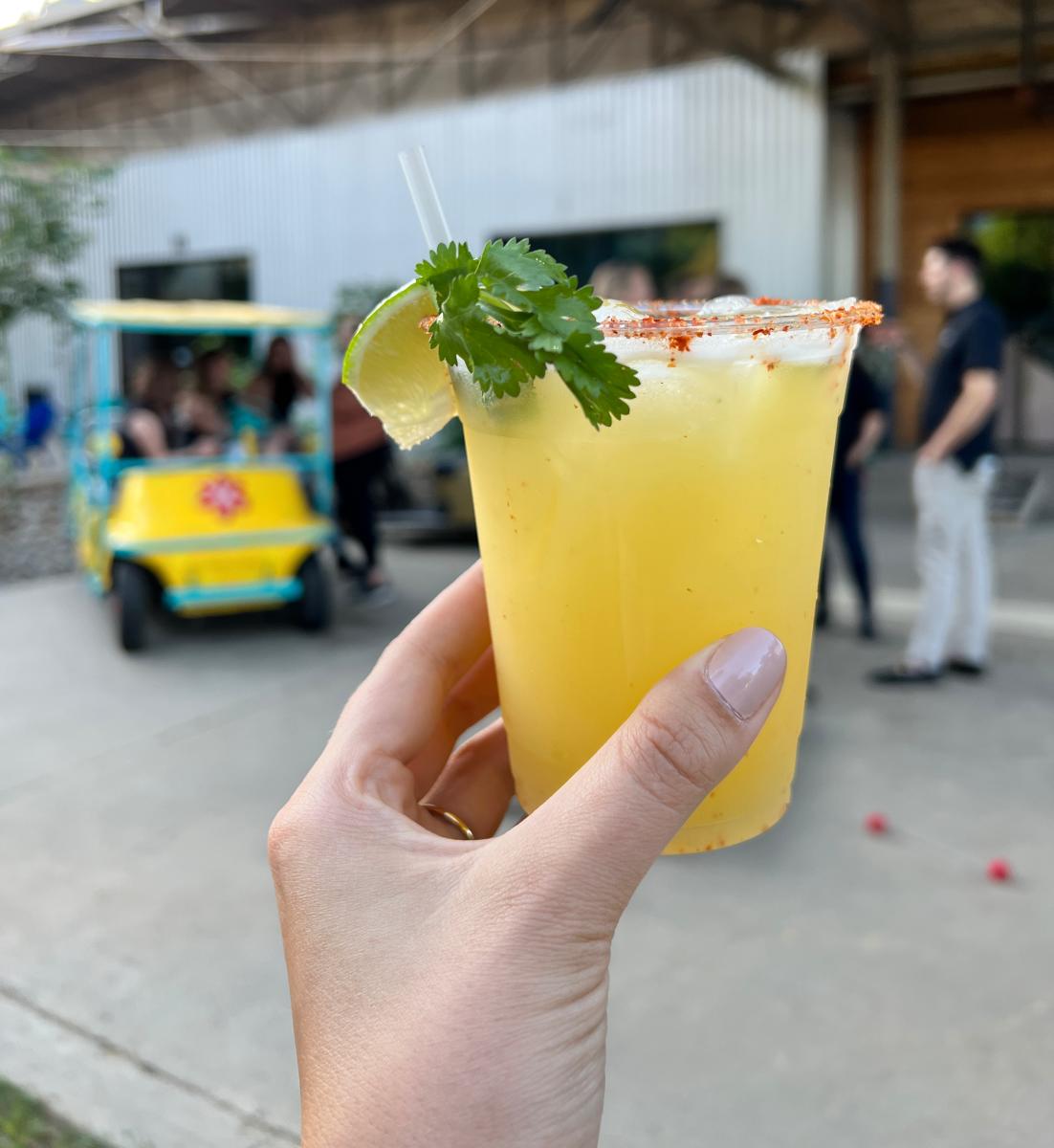 Another round has a modern spin on a game of mini golf with 12 colorfully decorated holes. They also have a golf stimulator game you can reserve. Grab a drink and get playing! 
West Dallas | Directions
Bowlgames is all about playing Pin-toss, which is played similiar to corn-hole but you use a football instead of bean bags. After your game, stay for some food and drinks at their bar! 
Design District | Directions
Bowl and Barrel is a modern bowling alley with fun games and food and drink services. 
Park Lane | Directions
Get ready for a traditional round of bowling at Bowlounge! Come hungry as they have a great food and cocktail menu.  
Design District | Directions
Bowlski's is a historic movie theatre that has been renovated into a bowling alley. They have live music on the weekends, and a bar! 
Lakewood | Directions
Try out a modern game of Shuffle board at electric shuffle in Deep Ellum. They also have a full service bar you can hang out at! 
Deep Ellum | Directions
Calling all sports lovers! iCompete has many different types of sport simulators. 
Lewisville | Directions
PInstack isn't just bowling! With many locations throughout DFW, try out a ropes course and arcade after bowling. 
Multiple Locations | Directions
As a 21+ spot, Puttery is grown up mini golf! Enjoy speciality cocktails, a round of mini golf- all in a fun modernly decorated space! 
The Colony | Directions
---
ENTERTAINMENT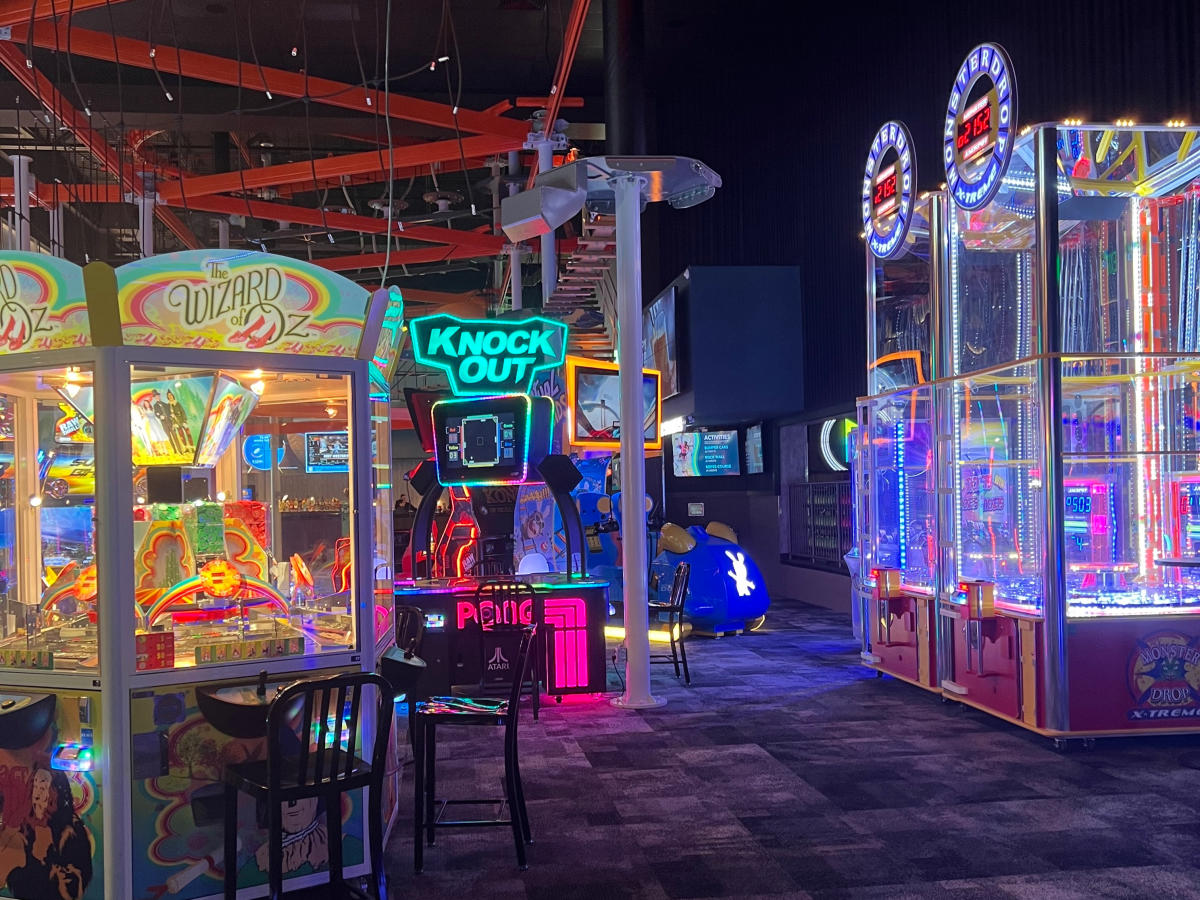 EVO has it all! Try rock climbing, arcade games, bowling and more at this lively, family-friendly space. 
Southlake | Directions
Medieval Times is just as iconic as it sounds. Book your tickets for dinner and a medieval show and you will surely be entertained. 
Dallas | Directions
Can you solve the mystery? The Dinner Detective is a Murder mystery interactive dinner experience. 
Dallas | Directions
If you are craving some air conditioning, visit IPIC for a dine-in movie option. 
Fairview | Directions
Look Cinemas is another Dallas favorite dine-in theater. A fun group idea would be to rent out a theater and play one of your movie favorites! 
Dallas | Directions
With concerts and sporting events, visit the AAC year-round for fun. Great, affordable season package deals are available for the Stars and Mavs! 
Downtown | Directions
Eat and watch a movie at one of the many Alamo Drafthouse dine-in theaters. 
Multiple Locations | Directions
Angelika has just about every movie you can think of at some time or another. From blockbuster hits to indie films, check out their schedule to find something you like and stop by their cafe for great food and drinks. 
Mockingbird Station | Directions
If you are looking to work on your dance skill, visit Studio 22 for a ballroom class or a more spicy adult dance lesson. This is also a fun bachelorette party activity! 
Prestonwood | Directions
What is not to love about a dueling piano bar!? Visit Pete's for live music, cocktails and be ready for a rowdy crowd on the weekends. 
Addison | Directions
---
INTERACTIVE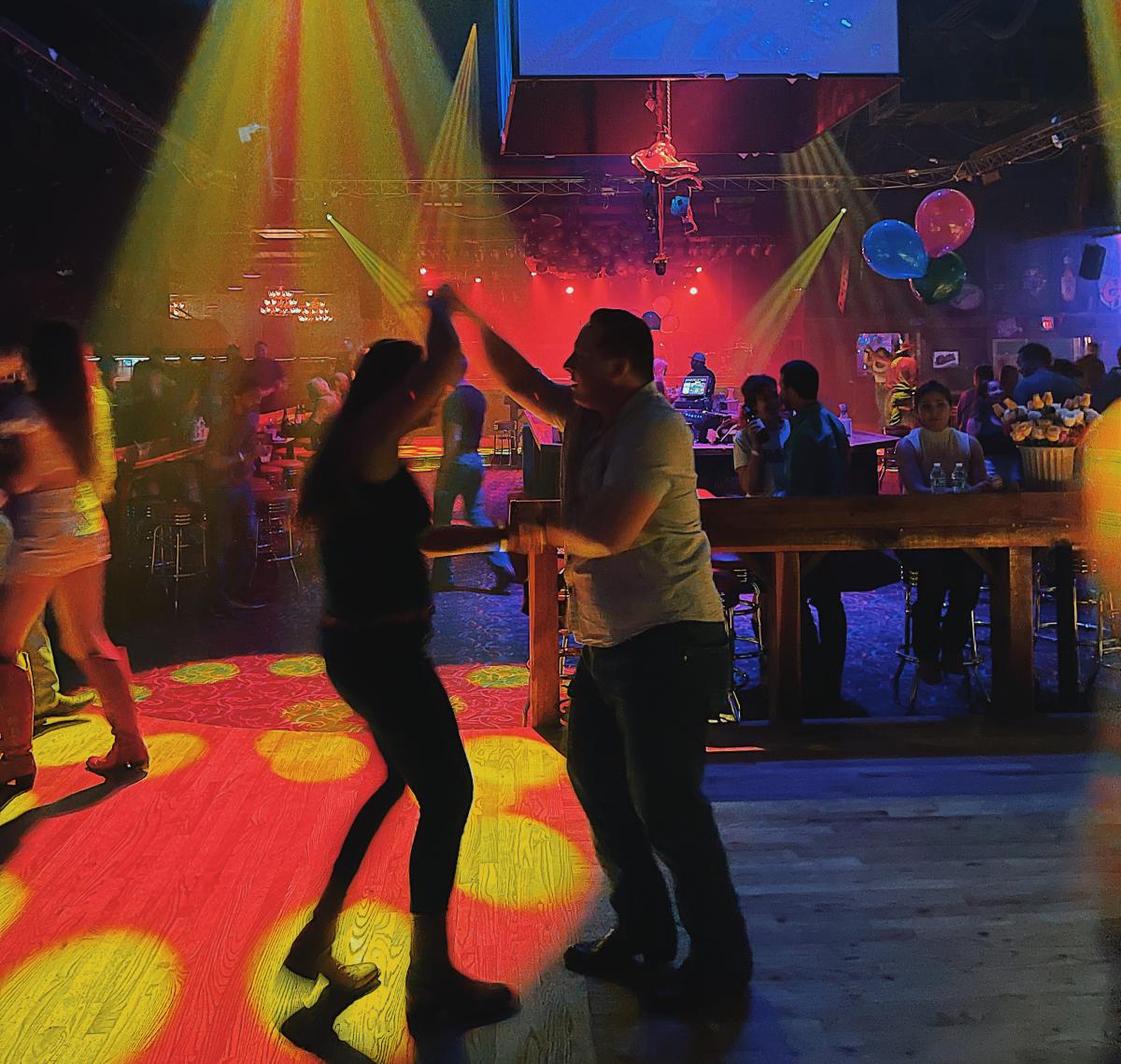 Craving something cold in the summer heat? Visit the Galleria for indoor shopping and ice skating. 
Galleria | Directions
The Dallas Aquarium is famous for their expansive animal exhibits at this Indoor aquarium. 
Downtown | Directions
For all the foodies, try a cooking class. This is perfect for a date night or dinner party. 
Design District | Directions
If you are feeling artistic, schedule an art class at Trade Oak Cliff.  
Oak Cliff | Directions
Get ready to dance! Cowboys Red Rive is a country dance hall. This spot is 21+ after 9pm. (pictured)
Dallas | Directions
Painting With A Twist is a fun, creative activity as you paint a piece of art and drink some wine. Check the schedule before hand to see what your painting. 
Multiple Locations | Directions
---