Meow Wolf creates immersive, mind-bending, larger-than-life art experiences and just announced the opening of its newest exhibit, "The Real Unreal", in Grapevine on July 14th! Tickets on sale now!
Updated May 2023
---
Founded in Santa Fe, NM in 2008, Meow Wolf is a mind-bending, immersive art installation like no other. The artists behind it are a collective of creative geniuses that have transformed ordinary buildings into multi-dimensional wonderlands. Step into a portal that transports you into another dimension, surrounded by a kaleidoscope of colors, sounds and textures.
They currently have locations in Vegas, Santa Fe and Denver, with another coming to Houston in 2024!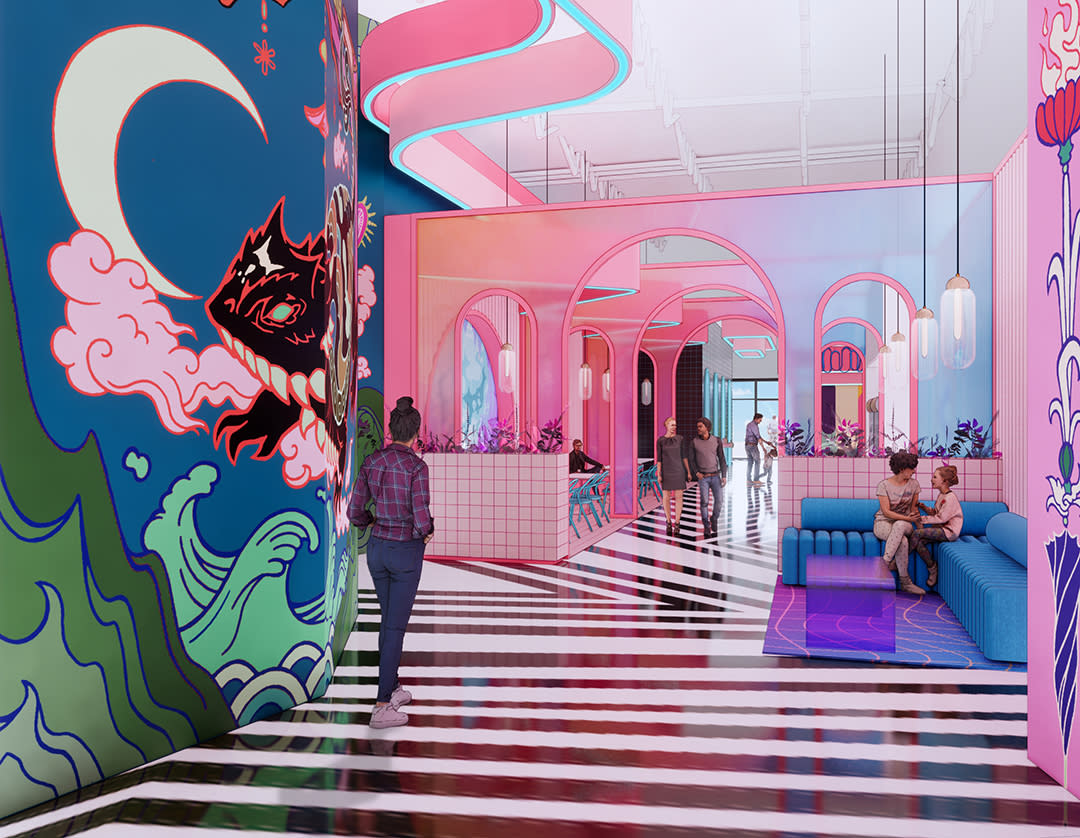 Above is a rendering of the Grapevine location, courtesy of Meow Wolf. Header photo is one of their other locations.
EXPERIENCE
Meow Wolf isn't just a place to view art, it's an experience! When you enter, you'll be immersed in a maximalist, colorful multiverse unlike any other. Each location has a different theme, but each is full of psychedelic art that is truly thought-provoking. The experience is audience driven, so you can truly choose how you see the art! 
THE REAL UNREAL
Explore the unknown at The Real Unreal, which tells the story of an ordinary family that encounters the extraordinary, covering topics like chosen family, community, and the power of imagination! Spanning an impressive 29,000 sq ft, the immersive wonderland encompasses 30 distinct rooms that serve as canvases for artists to bring their unique visions to life. Over 30 Texas-based artists will be featured in the exhibit, the first location to include Texas artists! 
LOCATION & OPENING
The permanent exhibit opens July 14th but tickets are on sale now for $50 with dates and times already selling out! The exhibit is located at Grapevine Mills Mall, just north of DFW Airport. They'll be open 7 days a week, from 10am to 10pm most days. They'll also have a cafe featuring 15 local food and beverage vendors! This is a great spot to host parties, and special events!