You say state fair, we say sundae! We are so excited to finally announce our very own Sundae at one of our fav ice cream shops, Pure Milk & Honey, and it's all inspired by the State Fair of Texas because what's more Dallas than that?!

The dessert will be available through the end of the fair aka Oct 22nd, so get yours now before it's gone!
Updated October 2023
---
Pure Milk & Honey has been a Dallas fave since it opened in 2019 with its naturally sweetened soft serve made with raw honey from a local bee farm and locally sourced milk from a certified organic dairy farm! So not only is it delish, but it's made with wholesome ingredients and no artificial additives- just pure milk and honey, hence the name!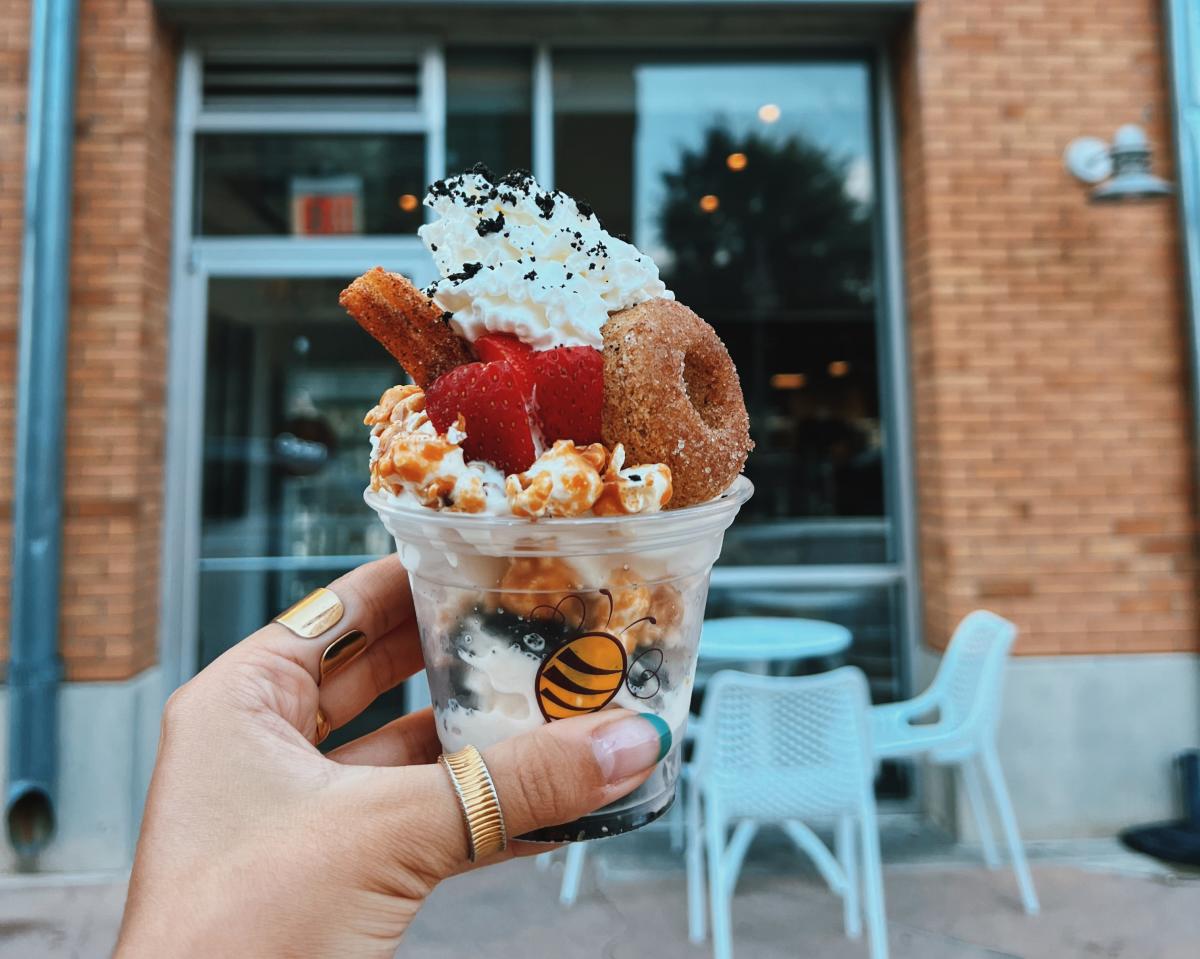 💙 DALLASITES101 SUNDAE 💙
When the Pure Milk & Honey team reached out about a sundae collab we knew we wanted to create something that screams Dallas, and nothing says that more than the fair! The epic treat combines classic fair flavors that give you a taste of Dallas in every bite.

Indulge in churro soft serve layered with caramel popcorn, Oreo crumbs & fresh strawberries. Plus, it's all topped with a baked sugar donut, mini churro, whipped cream, and a torched marshmallow!! It's the perfect over-the-top mixture of salty and sweet, and of course, is so Instagramable! ;)
OTHER TREATS
Aside from our Dallasites101 sundae, you can also find other delicious desserts at Milk & Honey! They rotate through a variety of seasonal soft serve flavors like Pumpkin Spice, Ube, and Matcha and unique treats like Ice Cream Nachos and Tacos! Both are made with crispy homemade waffle cones and the soft serve and toppings of your choice!
CHECK IT OUT