Nestled along the picturesque waterfront of Las Colinas, Monaco brings the French Riviera to DFW with its French-Italian-inspired menu, Mediterranean touches, and waterfront dining along the gorgeous Las Colinas canals!
Updated October 2023
---
Monaco is owned by Irving local, David Lamberti and the Lamberti family, who are also behind local fave, Lamberti Ristorante Wine Bar. Their roots in East Coast Italian cuisine run deep, and Monaco reflects their commitment to the community they've always called home. We recently stopped by for lunch and not only was the food so delicious but we loved that they keep true Texas hospitality at their core!

Fun fact: Most of the staff have been with him for 20+ years including Monaco's current GM, Johnny Hardy, who was washing dishes for him when he was 15 and is now in management!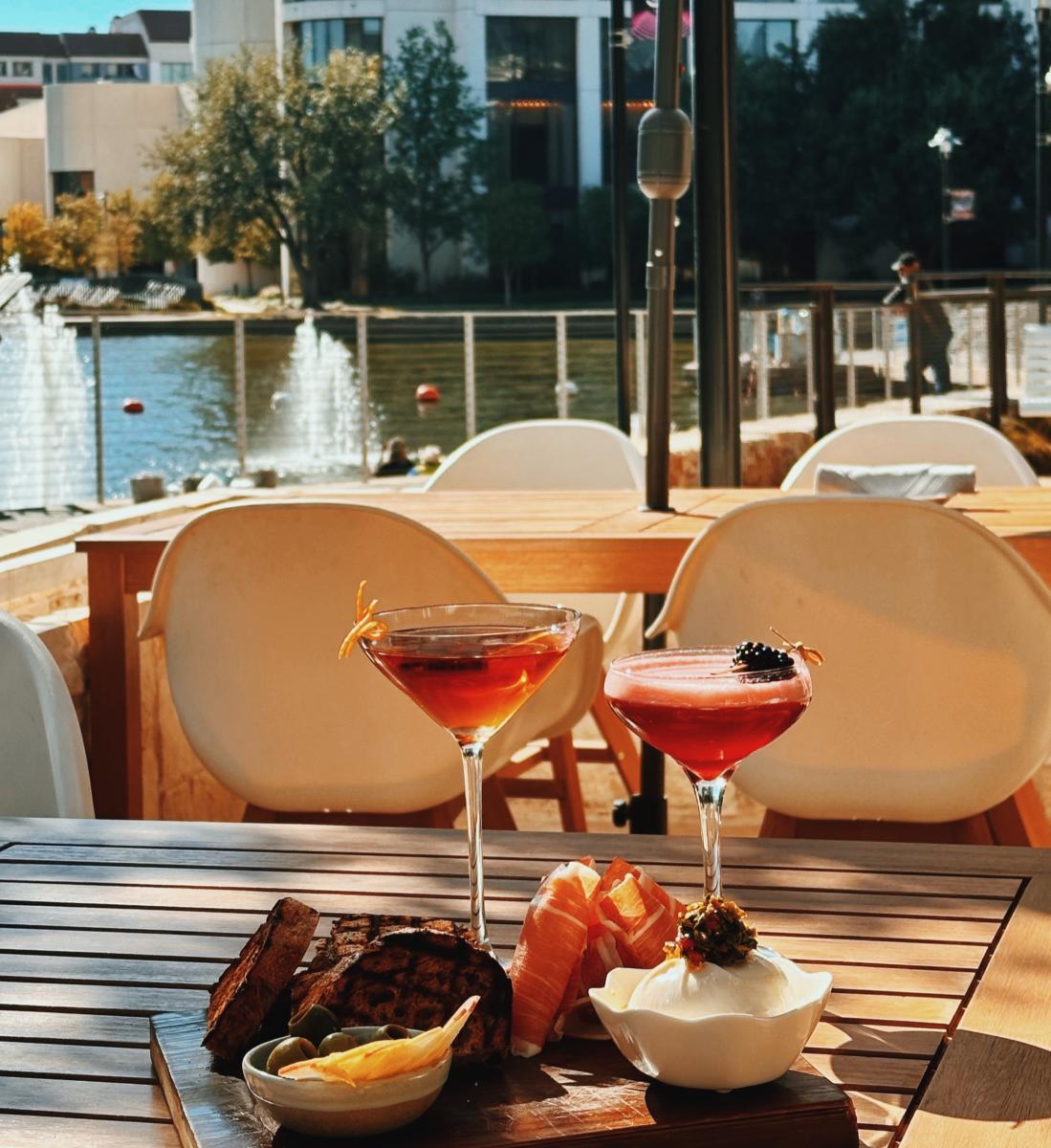 THE MENU
The pan-European menu has a variety of dishes inspired from Italy & France and changes as seasons and local ingredients change. Find dishes ranging from pizzas and pastas to fresh seafood and delicious shareables like roasted oysters, crudités & charcuterie. Plus, they have so many creative cocktails to pair including an insane chocolate martini made with actual cake (trust us when we say you have to try it)! 


WHAT WE ORDERED
🦪Roasted Oysters
🧀Burrata & Prosciutto 
🍝Bucatini alla Nerano
🥪Raclette Grilled Cheese
🍤Shrimp & Polenta
🥩Filet au Poivre
🧄Nantucket Scallops
🍫Pastries from Patissery Dallas


THE SPACE
The ambiance is upscale yet inviting, with elegant lighting, cozy wood finishes, and floor-to-ceiling windows that open up and provide and indoor/outdoor feel with stunning views of the canals of Las Colinas, reminiscent of the French Riviera! Plus, they have a stylish bar where you can enjoy craft cocktails on an intimate date night, and a patio that's truly perfect for al fresco dining. 

Monaco is open daily for lunch & dinner, as well as for brunch from 11 am to 3 pm on Saturdays and Sundays, so send to your crew or your date and enjoy a meal at Monaco!
---
YOU MAY ALSO LIKE