Cooler temps are on the way and so are new restaurants! The end of September and beginning of October has brought Dallasites an Australian restaurant, two new grocery spots, a nightlife hotspot in the 'burbs, and many more! Check out all the noteworthy openings below! 
Updated October 2022
---
RECENTLY OPENED
Neighborhood: Oak Lawn
Opened: October 17th
About: This Miami based pizza chain has 13 locations internationally, and has opened its first Dallas location in Turtle Creek Village. They are known for having authentic Italian flavors, with Chef Renato Viola learning to cook in Italy, and sources several of his ingredients from there.
Cuisine: Italian
The 101: The star shaped pizzas and luxe burrata bar were our favorites! Burrata has been trending recently, so if you're on the hunt for the creamy cheese, look no further. The dishes are also made with great ingredients – like no sugar added to the pizza sauce, however we still managed to get our sugar fix in with the Nutella calzone (a must!)
---
Neighborhood: Bishop Arts
Opened: October 21st
About: Isla and Co launched earlier this year in Brooklyn, and has rapidly expanded to four locations, one of them being Dallas! The idea is to bring the approachable culture of Australian dining with an elevated environment, to the United States. Isla & Co prides itself on a fresh, seasonal and high-quality menu with options like avocado toast, a healthy quinoa salad and spicy vodka shrimp rigatoni. They serve coffee in the mornings and cocktails in the afternoon and evenings.
Cuisine: Australian, Healthy
The 101: This will be one of our new go-to work spots and hangouts! It really does have a New York meets Australia chill feel and blends perfectly with the rest of the friendly Bishop Arts neighborhood. For an Australian experience, start your day with the Brekkie Roll with a side of Vegemite toast; for lunch try the Fish and Chips and for dinner, start with the pork sausage rolls and finish with an Aussie Vanilla Slice. We also love their Wednesday happy hour from 3-6pm!
---

Neighborhood: Knox
Opened: October 26
About: Chicago based Foxtrot Market has opened their third location in Dallas on Knox Street, after success at their locations in Uptown and University Park. The location will have coffee, to-go eats, wine, and a grocery section including several local items. This cafe-style shop offers pickup and delivery orders, along with in store dining and drinking.
Cuisine: Coffee shop + market
The 101: Foxtrot has been a favorite among Dallasites for some time, and the new location is a perfect addition to the Knox neighborhood! We love it as both a convenience spot and a place to work remotely! Whether you're picking up a quick bite and cup of joe, or having wine on the patio, Foxtrot is a Dallas staple.
---

Neighborhood: Lover's Lane
Opened: Late September
About: The creators of Shinsei and Lover's Seafood are Dea are bringing a taste of the Italian Coast to Dallas. The menu will feature modern twists on authentic specialties such as pasta and seafood, with craft cocktails and an extensive wine list. Along with a main dining room and bar, the space offers more intimate options like The Blue Room whiskey bar, and The Kitchen Table experience with Chef Roman Murphy.
Cuisine: Italian
The 101: Dea is an Italian dream, right here in Dallas! The food and space are approachable and unique, like the owners' other concepts. Seafood lovers will have a new favorite spot, with options like Casarecce, featuring braised octopus, arrabbiata, bone marrow and citrus bread crumbs. We also love that their menu rotates seasonally, so there's always something fresh and new to try!
photo courtesy of Dea
---

Neighborhood: Frisco
Opened: Late September
About: The San Antonio-based grocery store has been around since 1905 and has a cult following across Central Texas, South Texas, West Texas and now DFW! Inside the 118,000 sq ft store, you'll find just about anything you could possibly imagine from fresh sushi, prepared foods, home decor, plants and a beauty section.
Cuisine: Grocery 
The 101: One thing we love about H-E-B is their household brands that pay homage to the Lone Star State and support local businesses and farmers whenever they can. So far our must-try products are the insanely delicious warm homemade tortillas, Texas shaped tortilla chips, and made in house guacamole to pair! 
---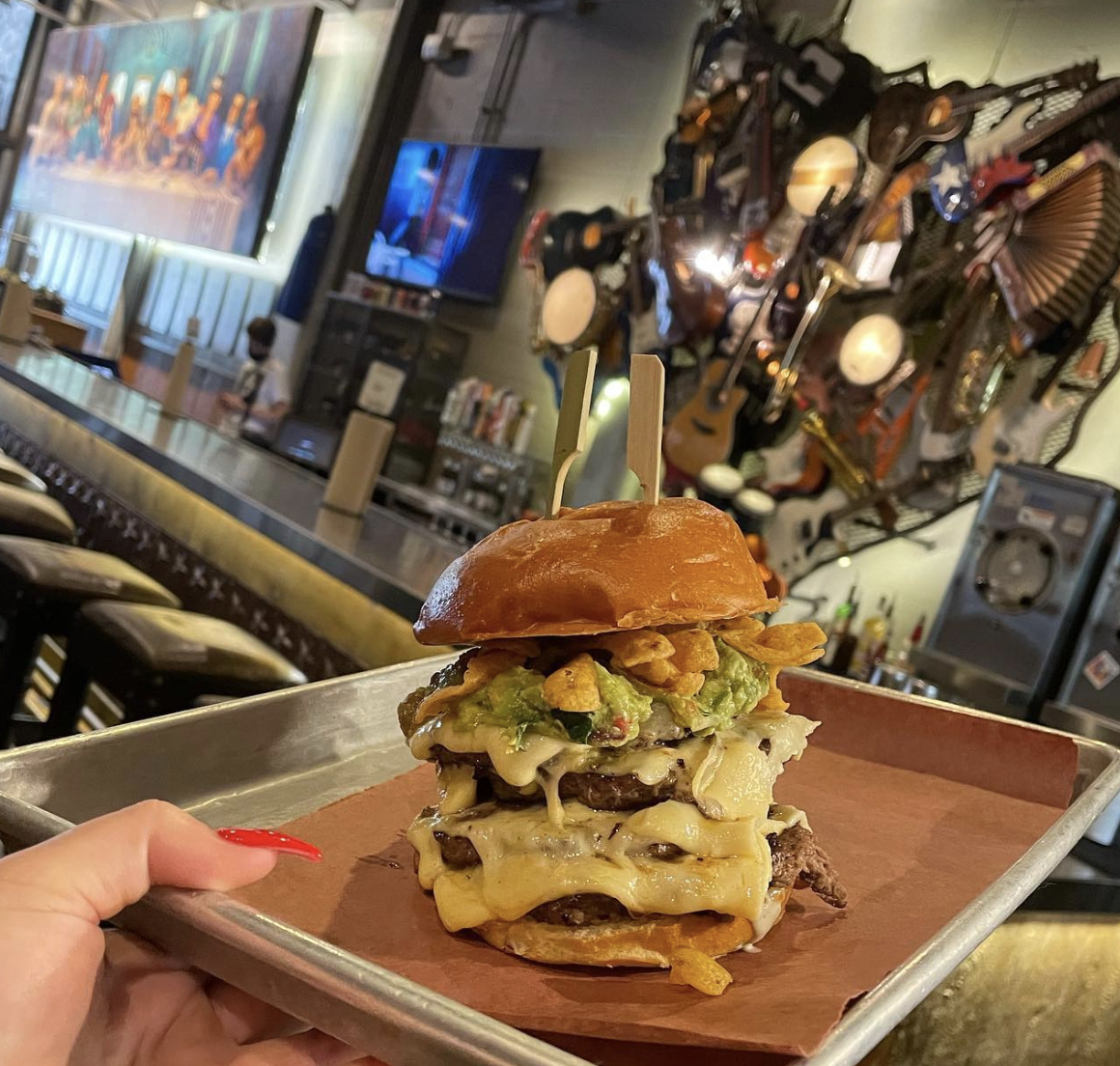 Neighborhood: The Colony
Opened: October 6th
About: This eclectic Denton favorite has opened their second location at Grandscape in The Colony. LSA stands for Lone Star Attitude, which the restaurant is known for honoring. The new location features Texas-sized entrees named after the state's music legends, plus weekly live performances by local artists!
Cuisine: American
The 101: With a Texas sized menu and a killer live music lineup, this is a Dallasites' paradise! Our favorites on the menu include the brisket queso, Los Lonely burger, and the mini margaritas. They also have a great beer list, with rotating taps from Texas breweries. From one music hotspot to the next, Grandscape is the perfect follow up to LSA's Denton location.
photo courtesy of LSA Burger
---

Neighborhood: Casa View
Opened: Late September
About: Well known Dallas pastry chef, Maria Becerra, has opened a bakery of her own. This family run shop bakes pastries like chili-mango macarons and croissants fresh every morning. The bakery will feature a rotating menu of sweets, breads, and even sandwiches for dine in and carry out.
Cuisine: Dessert
The 101: From the cakes to the croissants, everything at Lubella's looks and tastes delicious. This has been a long anticipated opening, so get there early before items sell out! We also love supporting a family-run business and are excited to see what's next for Becerra and her family. 
photo courtesy of Lubella's Patisserie
---

Neighborhood: The Colony
Opened: September
About: Recently opened off 121, this late night hookah lounge serves up Indian and Pakistani fusion, mocktails, coffee, milkshakes and beyond. The menu features a variety of Indian and Pakistani street foods such as samosas, butter chicken tacos, sandwiches, salads, desserts and pani puri shots. They also offer a variety of premium hookahs, flavors and a non tobacco option.
Cuisine: Indian & Pakistani
The 101: We were so blown away by everything we had, and even if hookah isn't your thing, the food alone is worth the trip! The space is modern and fun, great for both hookah lovers and adventurous palates. It's a great spot for late night hangs, good vibes and delicious bites!
---

Neighborhood: Frisco
Opened: October 21st
About: Snowbird brings a highly anticipated upscale nightlife experience to The Star area. They will be serving up dinner + cocktails while playing music into the late night in an intimate and high energy setting. The menu includes small bites featuring international flavors created by Dallas Chef Walter Bandt, and cocktails crafted by Steve Underhill, the mixologist at the Tipsy Alchemist.
Cuisine: Coastal European cuisine + Cocktail Lounge
The 101: This will be Frisco's new go-to for nightlife, and is exactly what The Star needed! One of our favorite touches was the interior design, which brings a retro but upscale vibe to the space. Velvet, gold, giant chandeliers, feathers, pink lights, and funky artwork all make for a chic night out. Head to Snowbird with your friends for bottle service, or with a date for delicious cocktails in a romantic setting.
---
COMING SOON

Neighborhood: Knox
Opening: Late October
About: Founded by the creator of Sprinkles Cupcakes and an NCIS actor, California based Pizzana is opening its first out of state location in Dallas. The menu will feature pizza with a Southern California twist, such as consciously sourced toppings along with vegan, vegetarian, and gluten free options. Salads, antipasti, and Sprinkles ice creams will also be available. 
Cuisine: Italian
The 101: This spot has been super popular in California, so we've been anticipating this opening for a while! The California influence is evident in the menu and brings options for everyone, with several lighter options and choices for those dietary restrictions. Dallasites also know and love Sprinkles, so the desserts are sure to be top notch!
photo courtesy of Pizzana
---
you may also like