You asked and you shall receive… With patio season in full effect and triple digit weather our new norm, many of y'all have reached out and asked which patios have fans and misters, so we've rounded up 20+ patios where you can kick back and enjoy the outdoors while still keeping cool!
Updated August 2022
---
Avanti's enclosed patio is great for a date night or small group dinner that will transport you to an Italian bistro.
---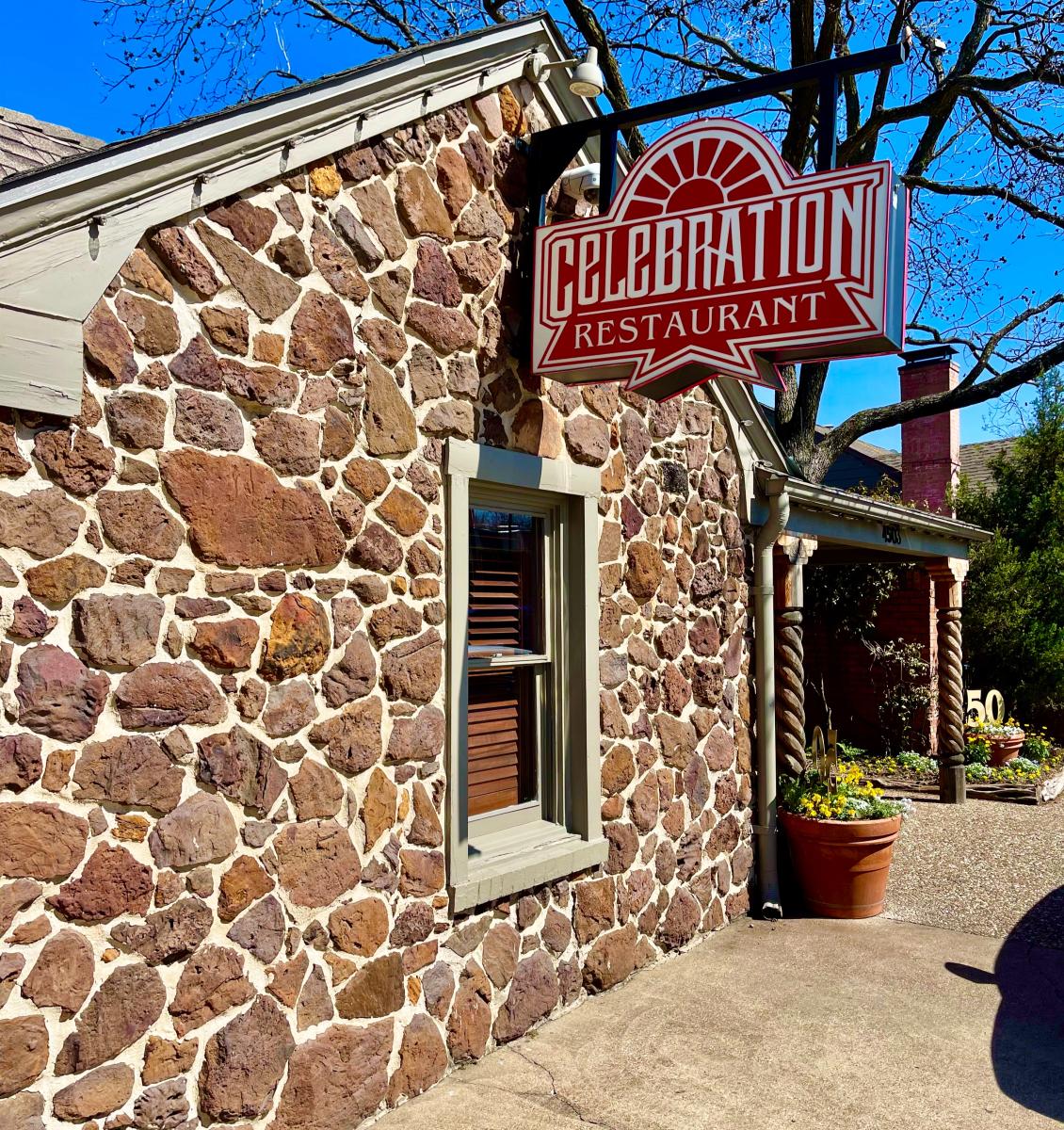 Celebration has a large patio covered in greenery and tables of many sizes, making this a busy outdoor spot for lunch or dinner. 
---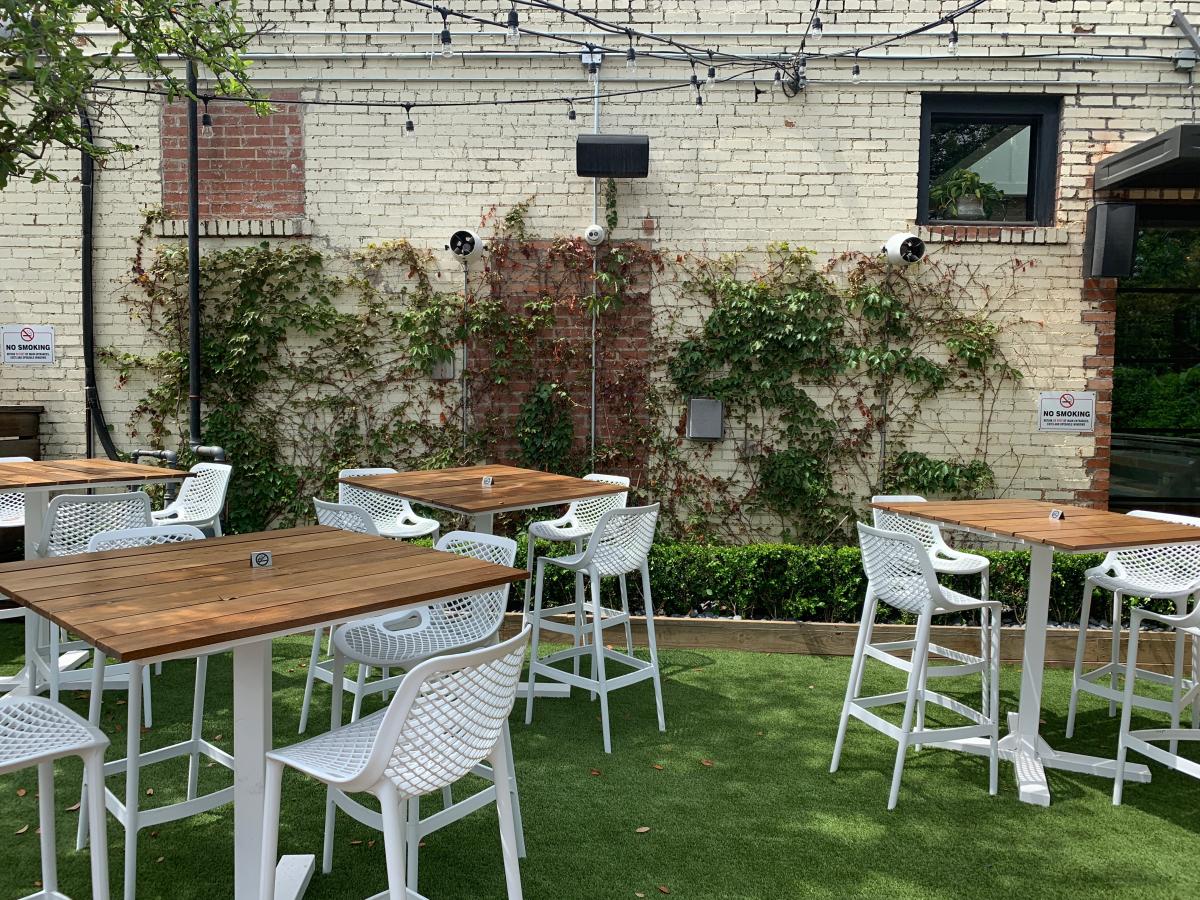 Chelsea Corner has a large, turfed patio perfect for brunch, happy hour, or a vibrant night out. Plus it's dog-friendly!
---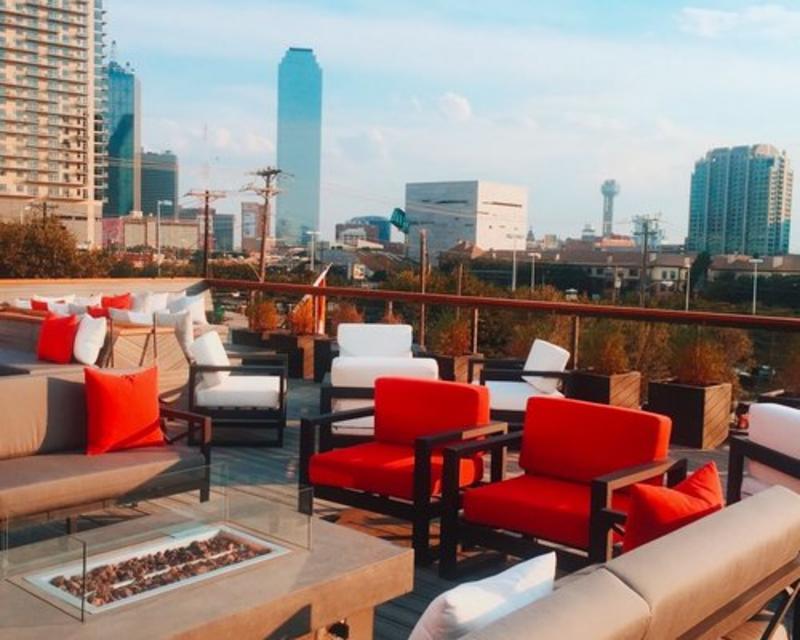 If you are looking for a lively rooftop and large downtown outdoor space, Happiest Hour is the place to go. This spot is great for groups with their large outdoor picnic-style tables and also for drinks and dancing with a DJ on the weekends! 
---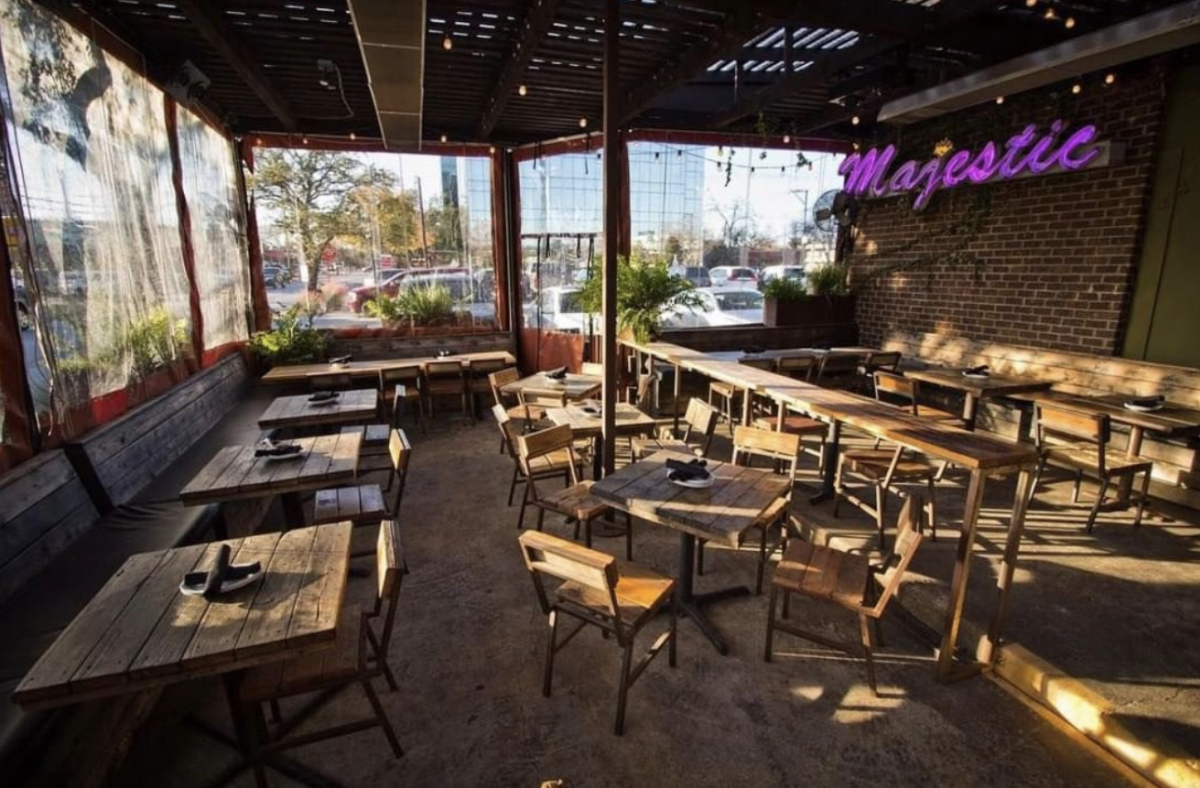 Henry's Majestic has an enclosed patio which is enjoyable year-round. Make a reservation if you are wanting to die on their cool patio as they get busy for brunch because of their sparkle mimosa bar! 
---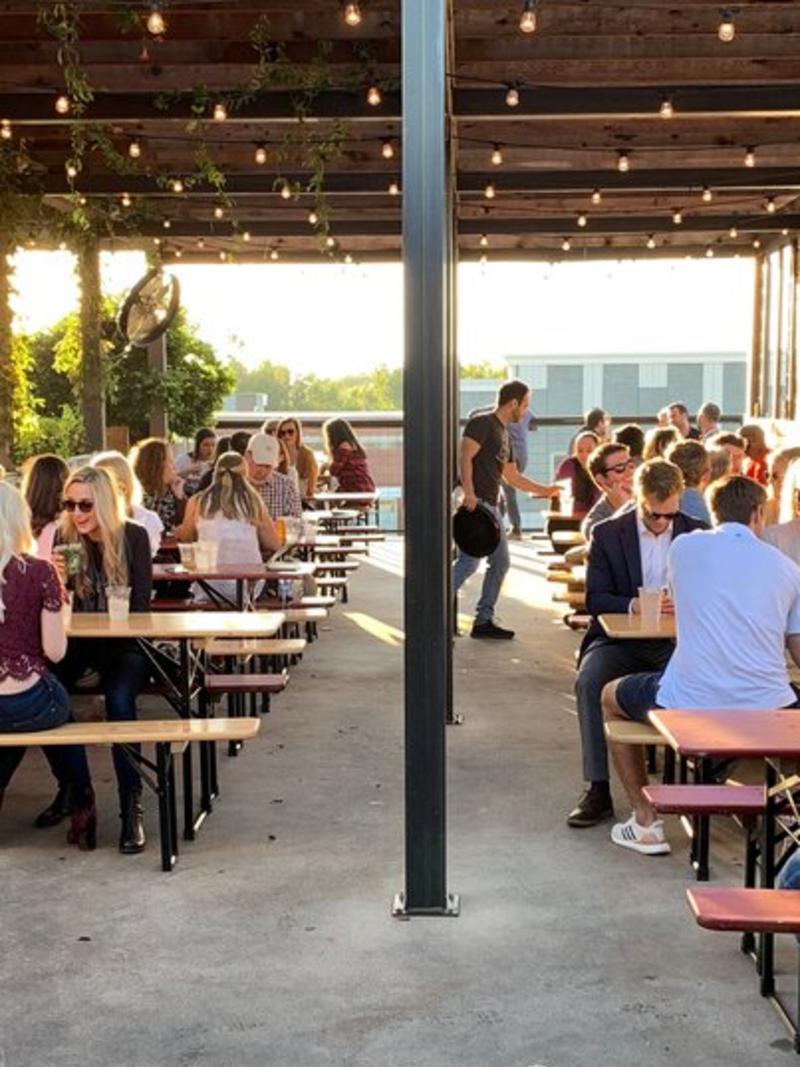 HG Sply Co's rooftop is a Dallas classic with their delicious cocktails, healthy bites, and stunning city views. The rooftop is great for a group as you can get many tables nearby one another or lounge on their couches.
---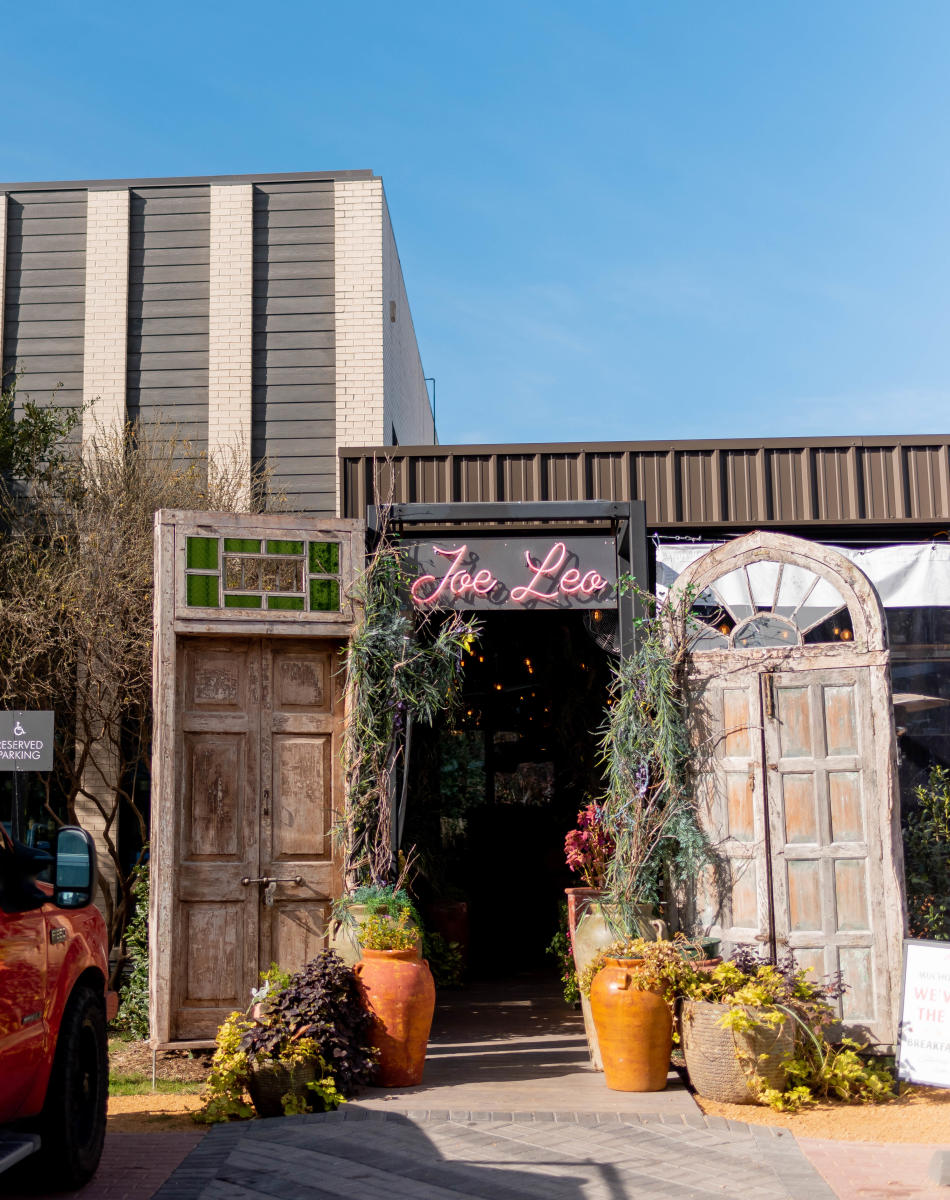 Joe Leo is owned by Freerange Concepts, who brings us the Rustic and Mutt's Cantina, and their side patio is perfect for a warm day as it is enclosed and stays cool with the misters. Also, check out their brunch menu and margarita specials on the weekends- they are too good! 
---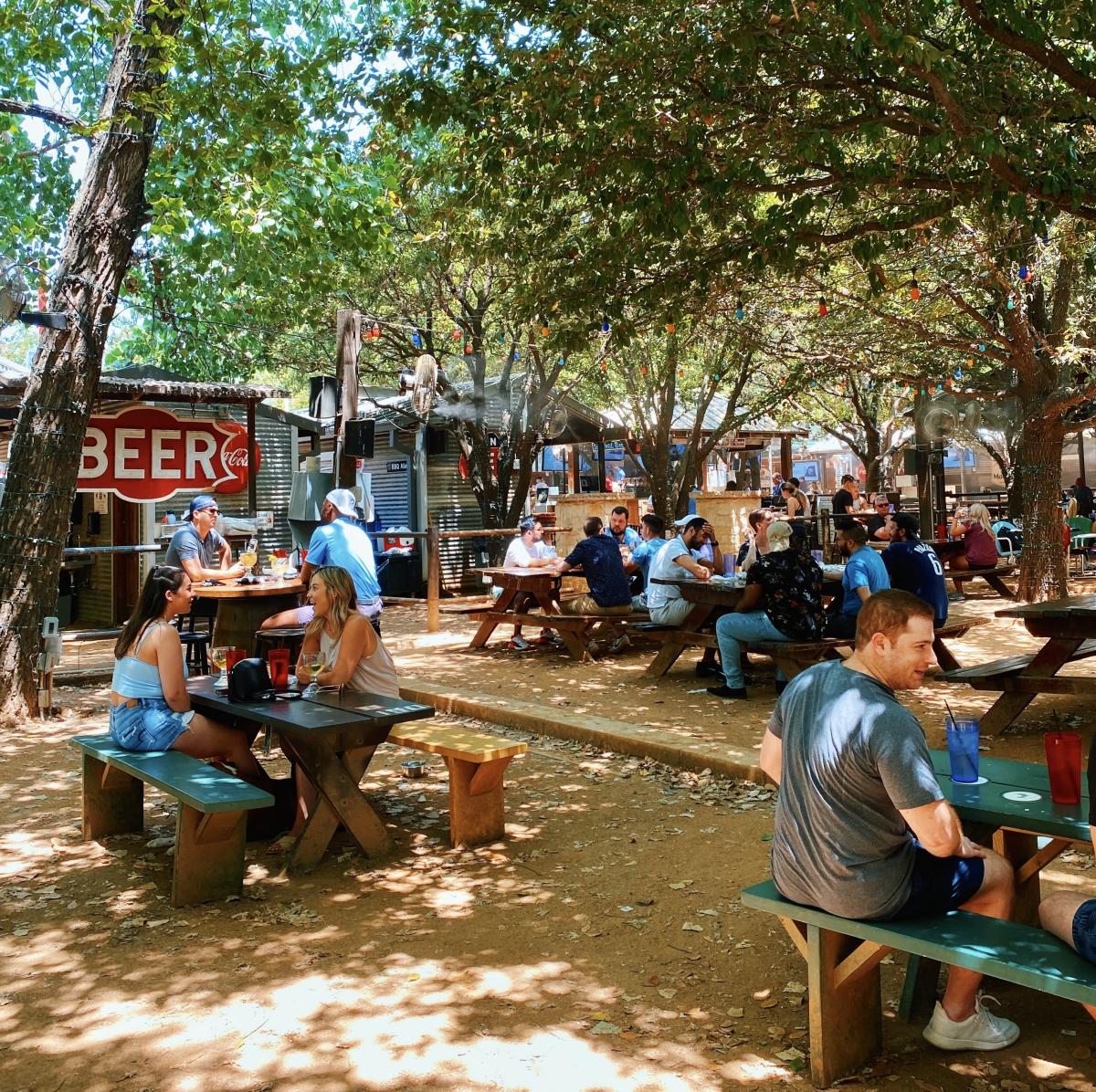 Beloved Ice House is a busy Dallasite spot with their fun outdoor vibe. This spot right on the Katy Trail is dog-friendly, great for day or night, and can accommodate big groups. Pro tip: get there early on the weekends to avoid the long wait and line. 
---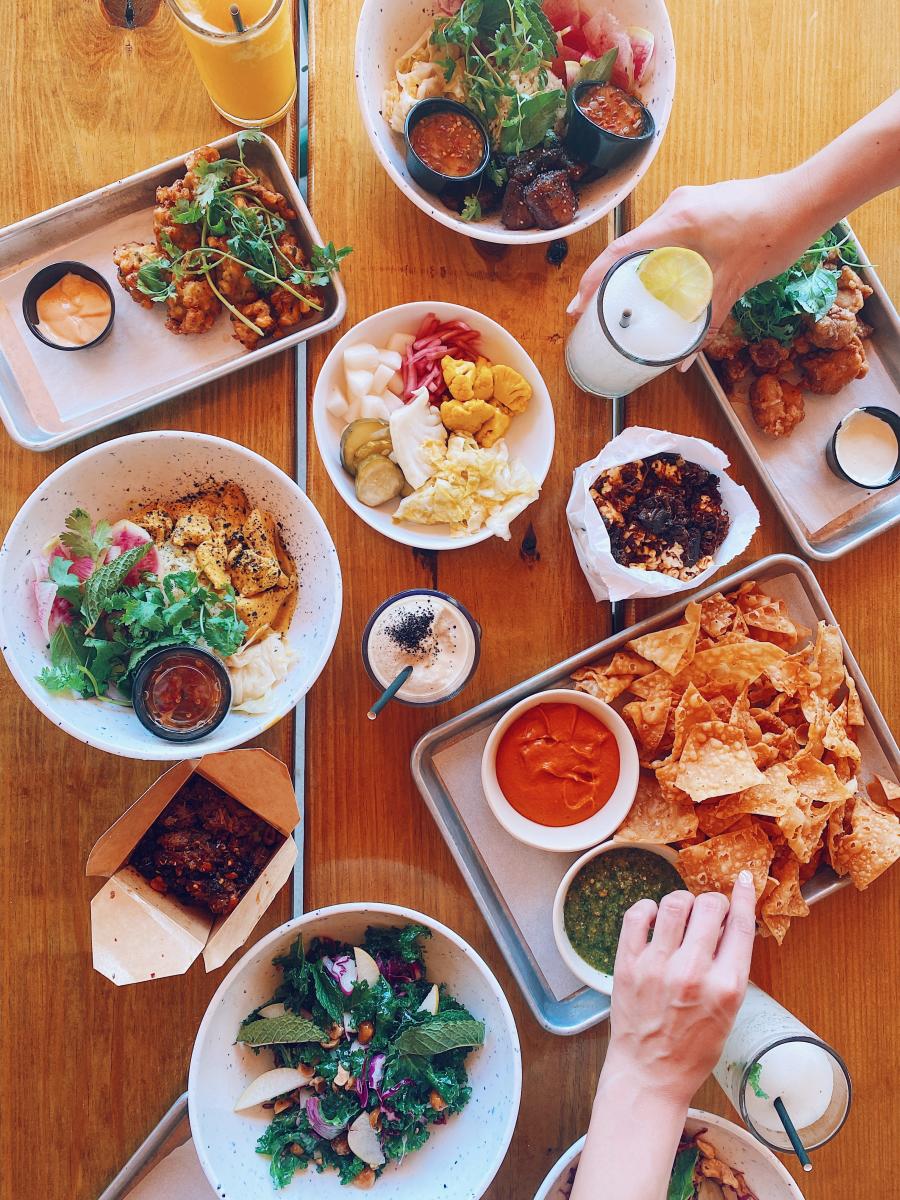 Loro is building up the asian fusion restaurant scene and their patio is perfect night out with friends. The patio area is not super large, but great for smaller groups or you can hang out in their outdoor bar area.
---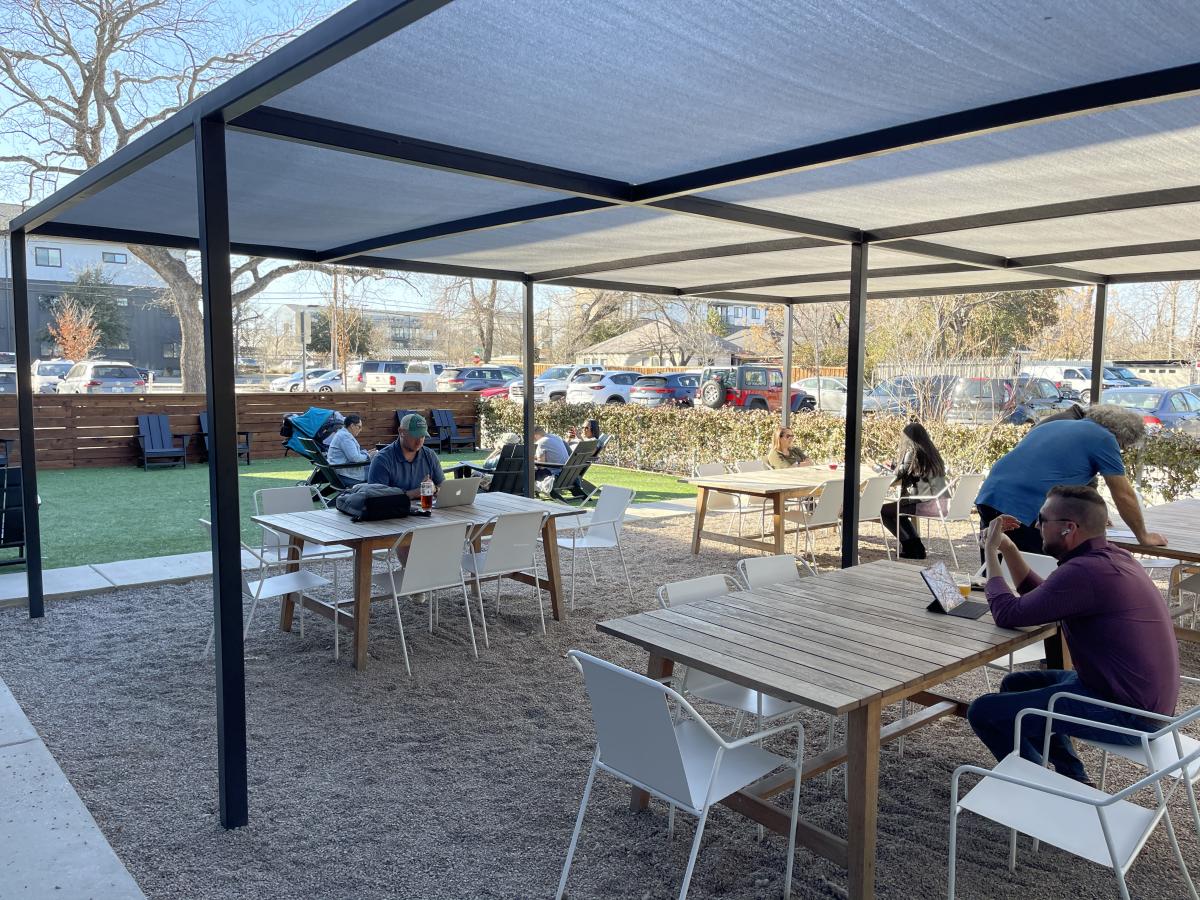 Manhattan Beer Project is a brewery and coffee shop! During the day, you can find guests chilling outdoors working or socializing. The patio is good for groups, families, and dogs. 
---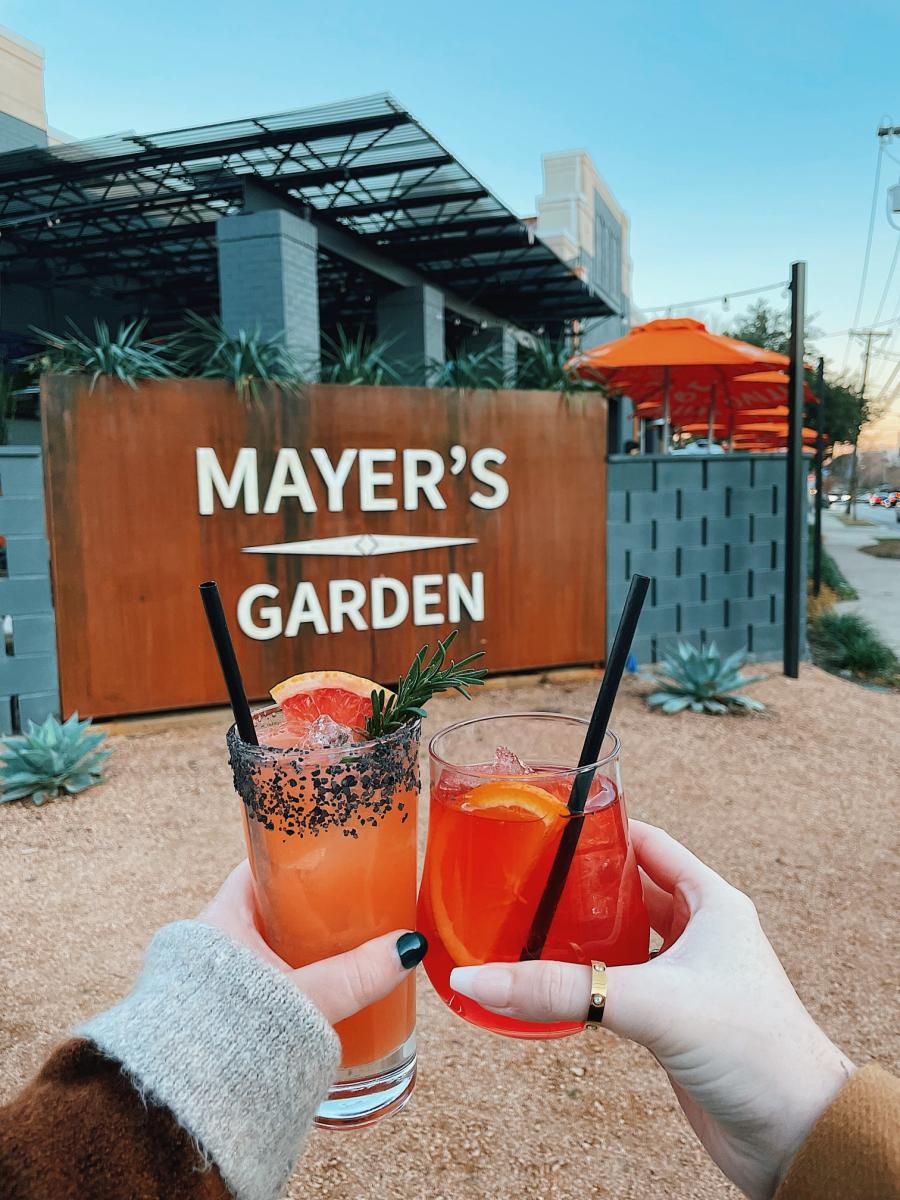 If you are wanting to watch a sports game outdoors, Mayers Garden is a great spot! There are large TVs outside, an all day happy hour on Mondays, and a fun nightlife on the weekends. 
---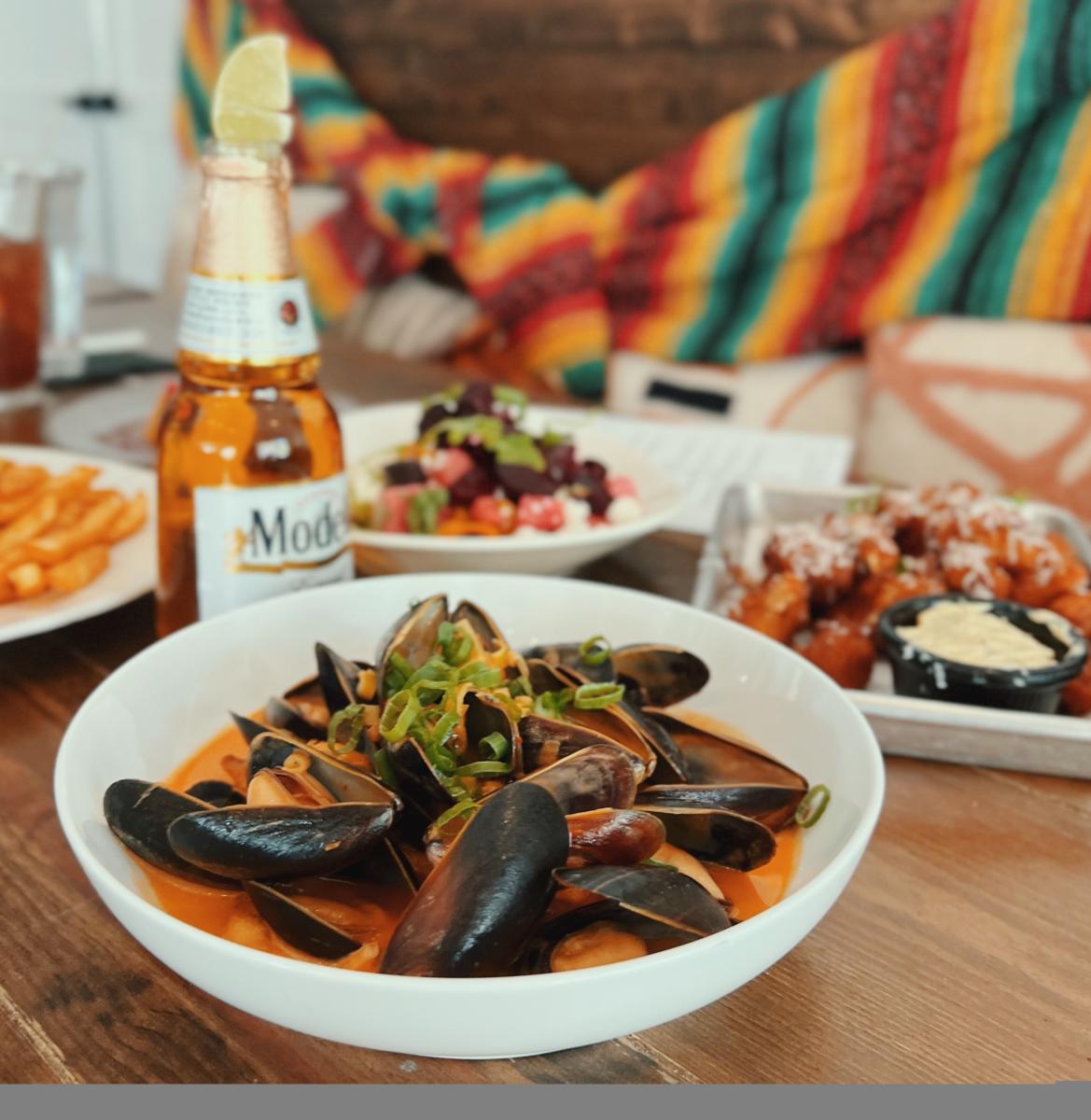 Modest Rogers has a neighborhood feel to their patio with wooden covered patio. This spot off of Oak Lawn is family owned and best known for their mussels, shown above! 
---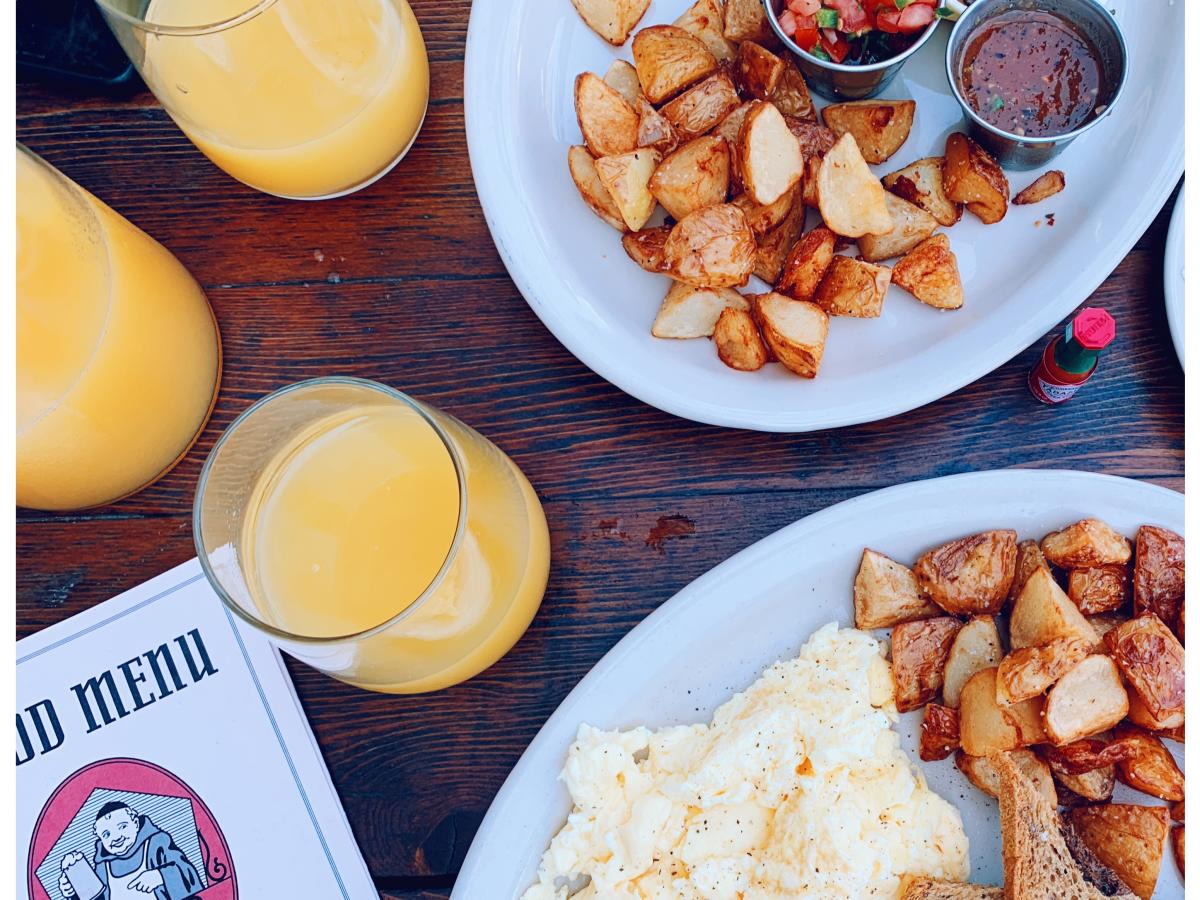 Old Monk is another fun go-to outdoor spot on Henderson. The patio is covered, but be ware that the space is not super large. Visit for brunch and experience their stellar mimosa deals. 
---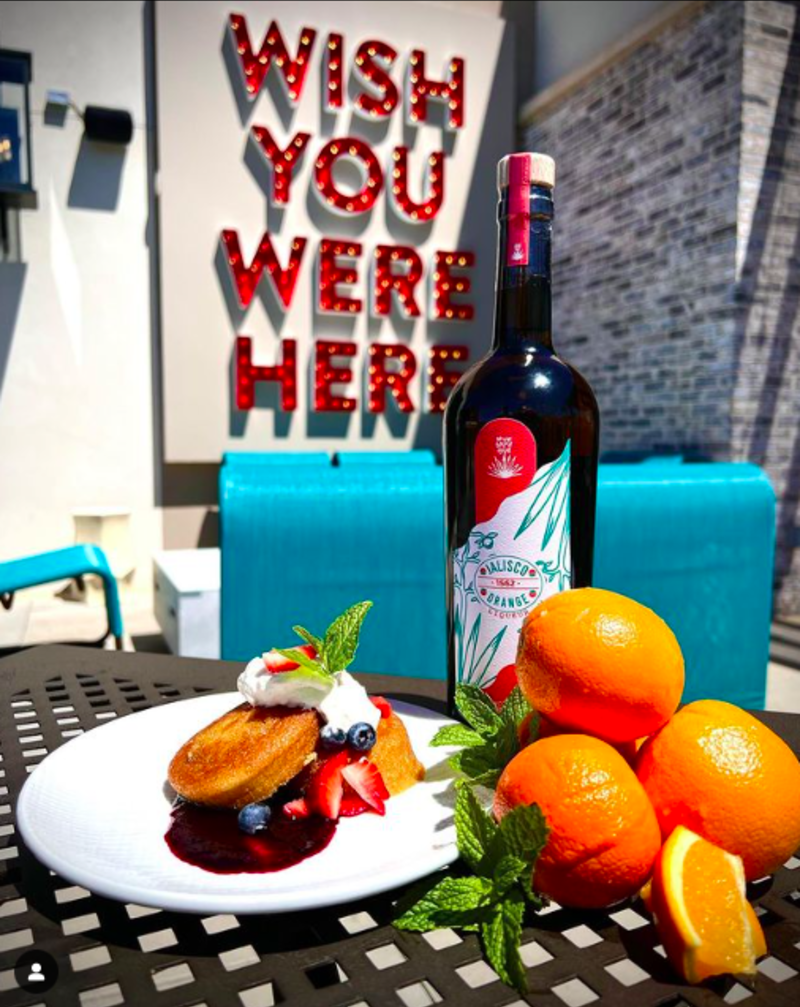 Located in the Grandscape, Seven Doors Kitchen has a beautiful door patio with white lights, small tables, and a lounge area with a "wish you were here" marquee light sign. 
Photo courtesy of Seven Doors Kitchen
---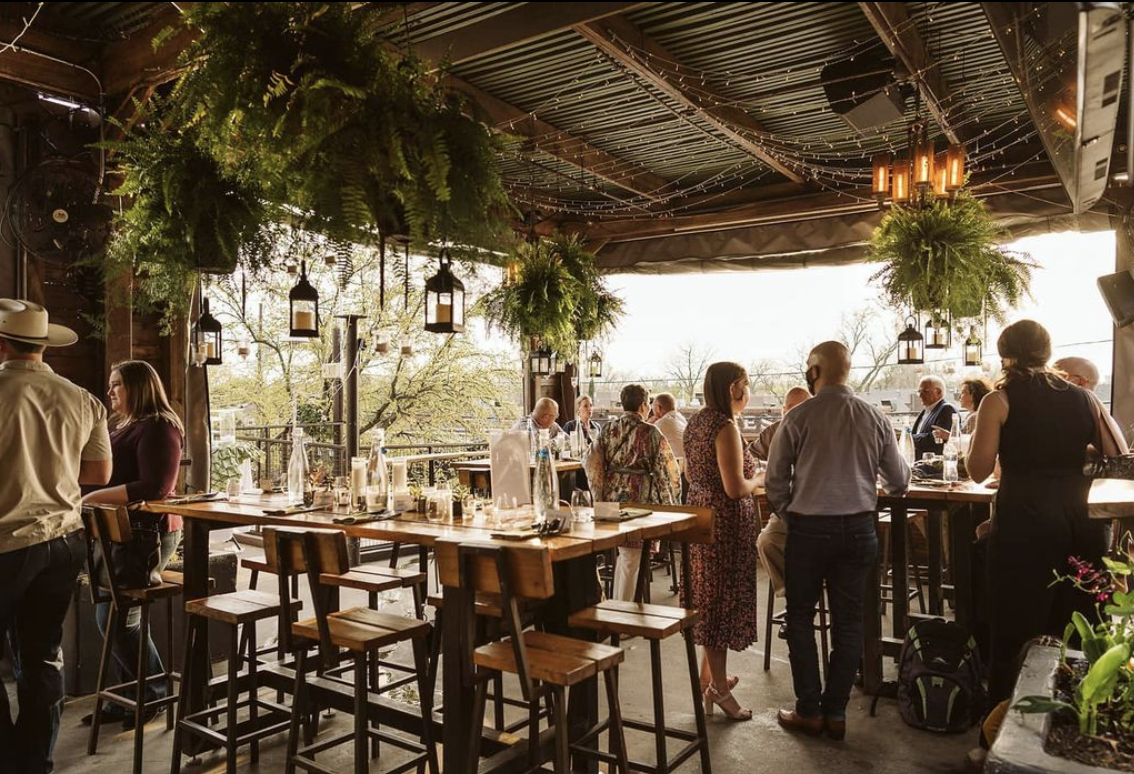 Located on Lower Greenville, Sundown at Granada is open for lunch and dinner with an outdoor space against the street. Be on the lookout for when they have live music! 
---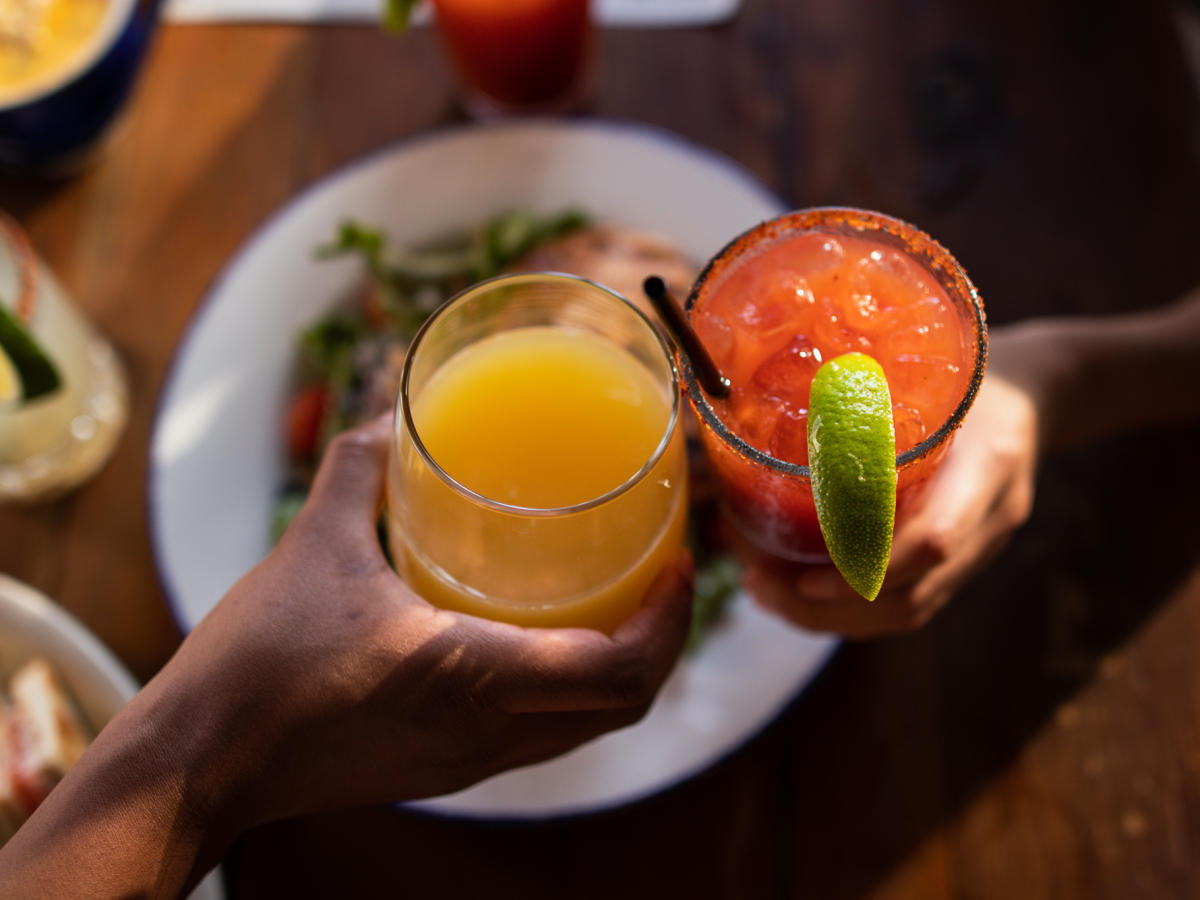 On Henderson, Spider Murphys has a small outdoor patio connected to their inside bar area. This cocktail lounge gets lively on the weekends, so get there early to avoid waiting for a table. 
---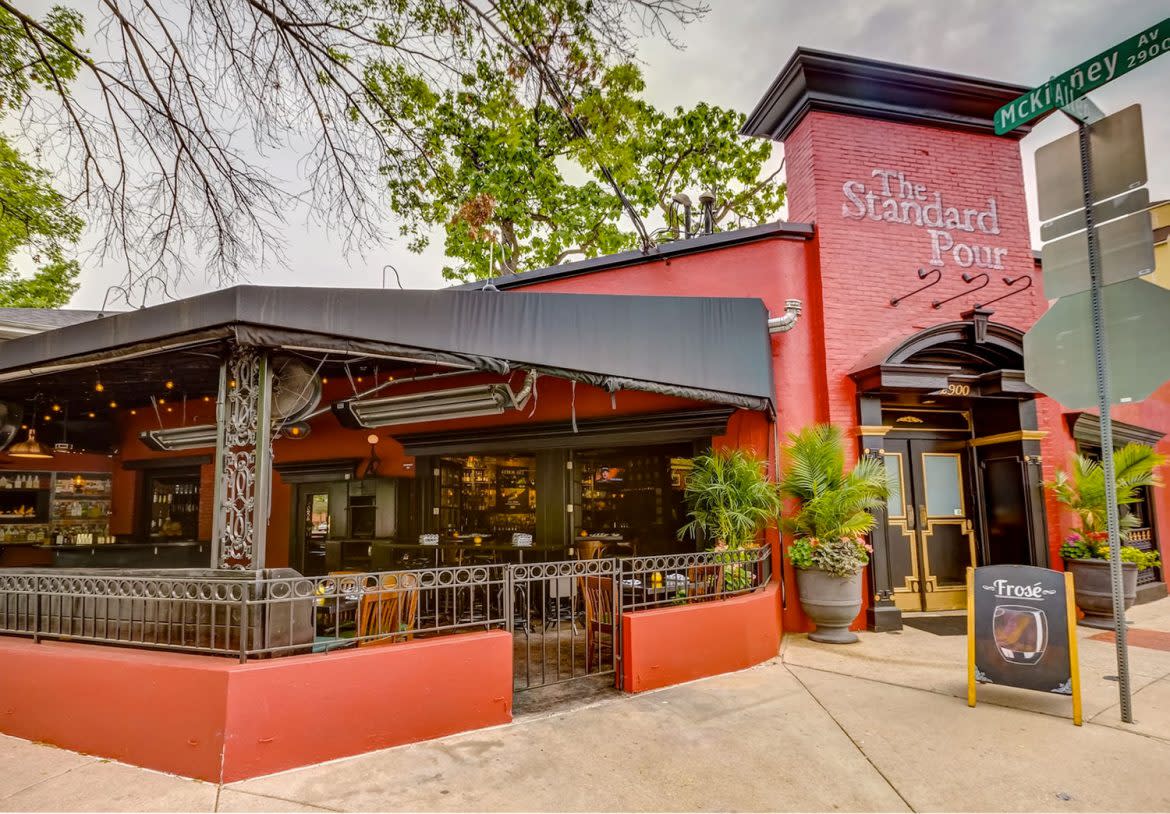 Mckinney Ave's Standard Pour is a local go-to with their great cocktails, food (specifically their spicy chicken tenders), and good vibes. Standard Pour has all day happy hour on Mondays. 
Photo courtesy of Standard Pour
---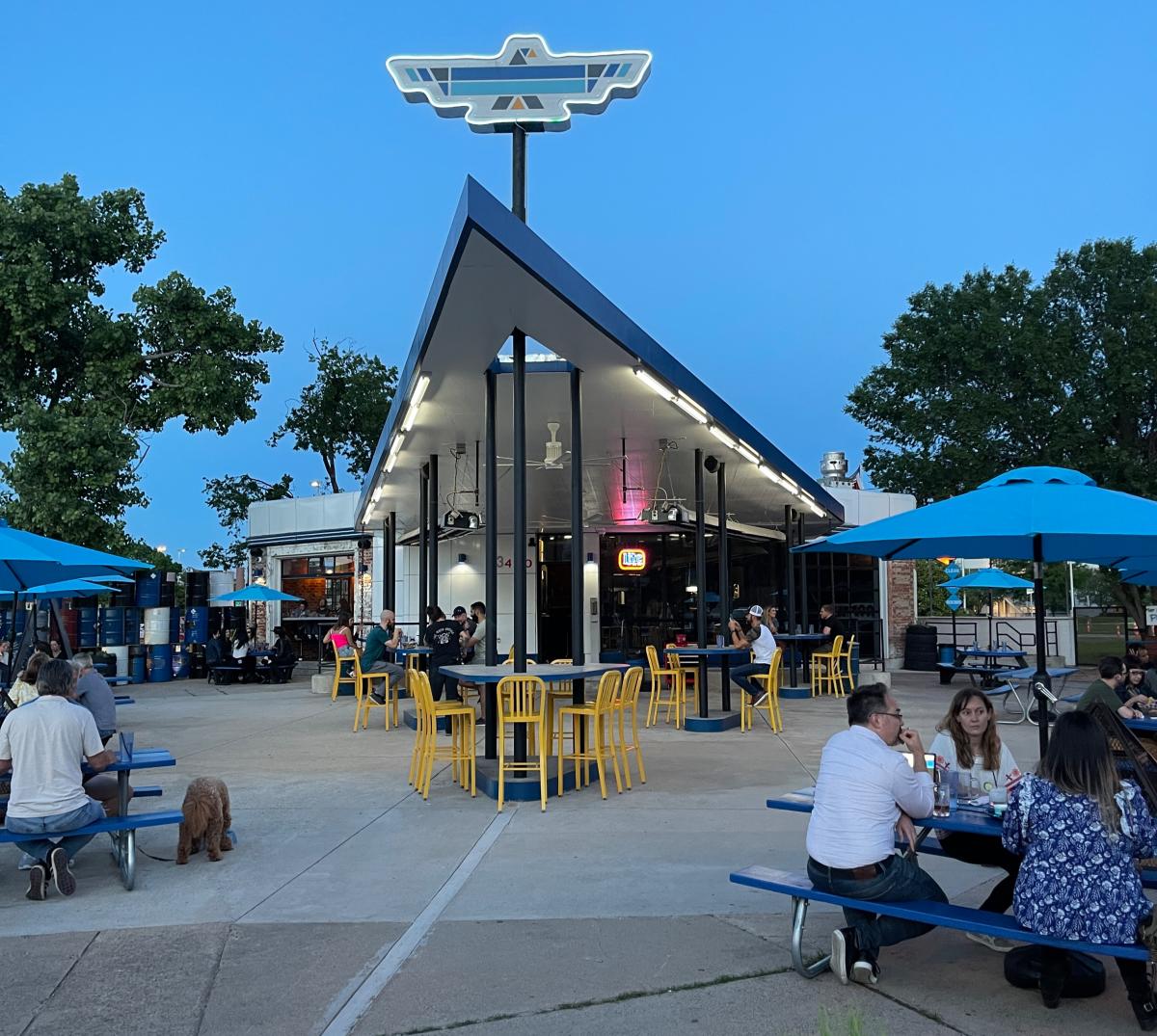 Thunderbird Station has many outdoor tables to enjoy your meal! This chill vibe is a fun date night spot when you are craving a hamburger. Yum!
---
Toller Patio is large outdoor space perfect for dogs, birthdays, or hanging out with friends on Ross Ave. They often have fun pop-ups and themed drinks so follow them on social media to stay up to date. 
---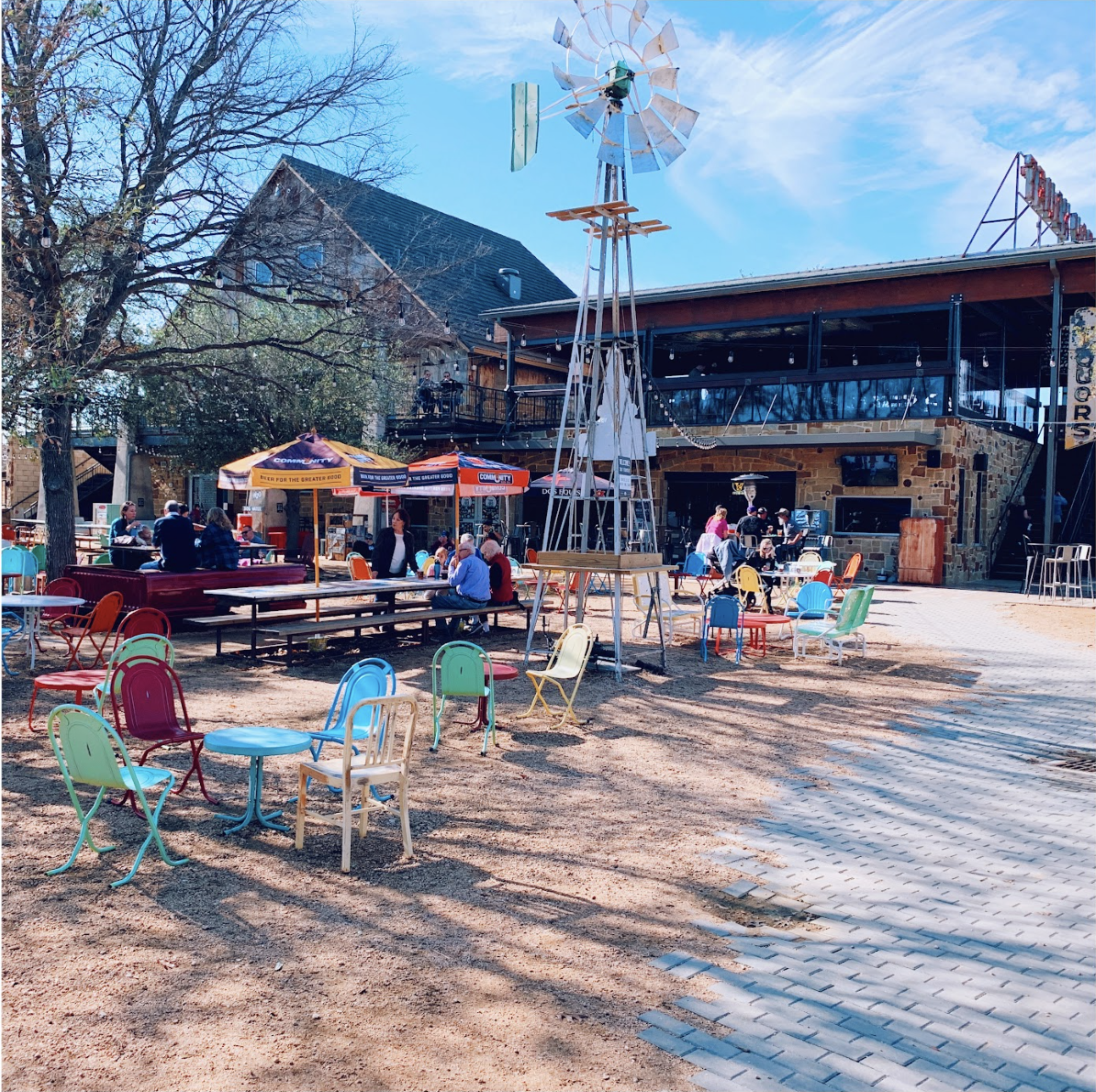 Truckyard is another great outdoor bar spot. Their Colony location has a very large patio area with large tables and music to hang out at with friends, family, or co-workers! 
---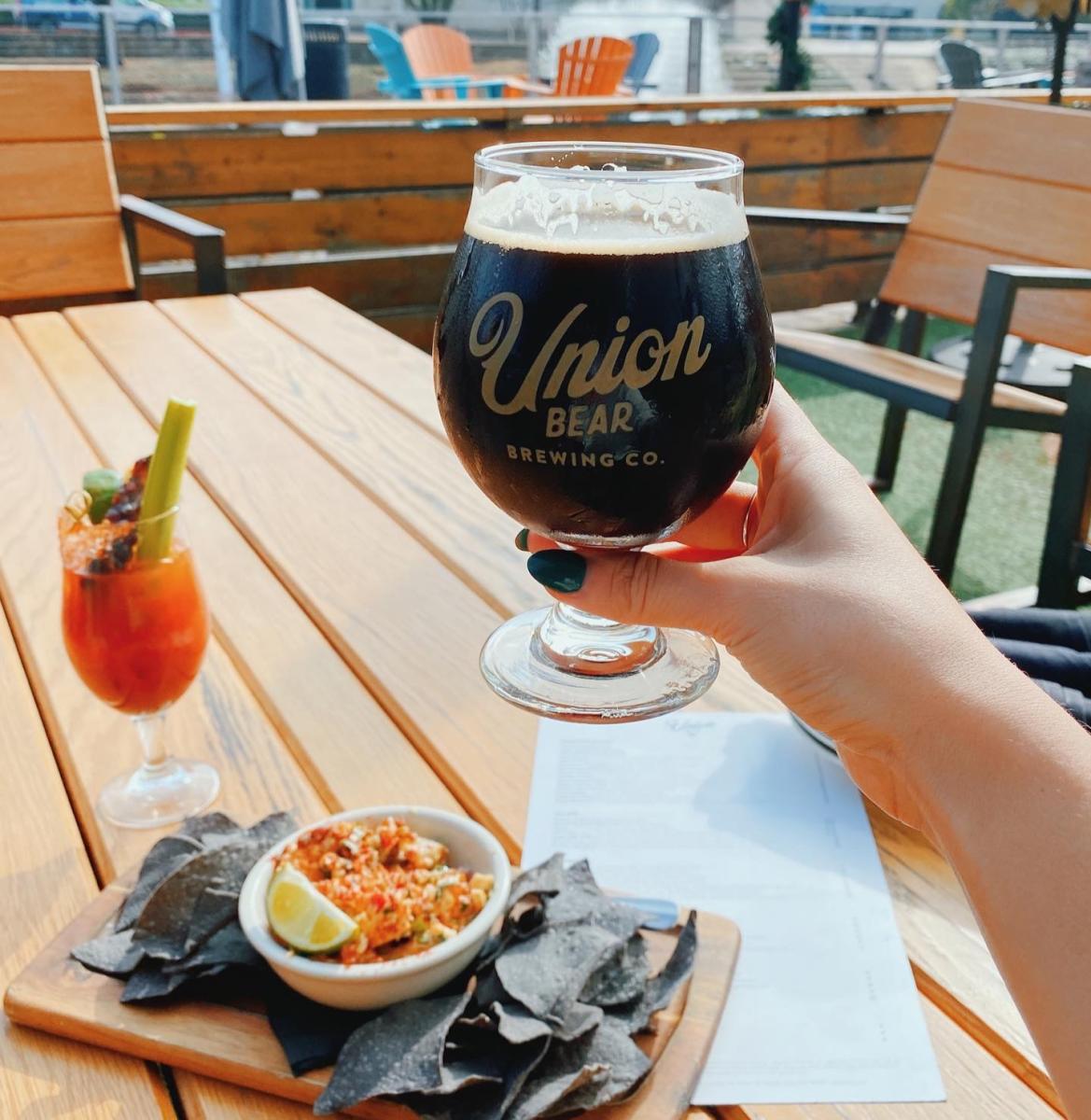 Craving a local beer? Look no further than Union Bear Brewing! They also have a great all-American food menu. 
---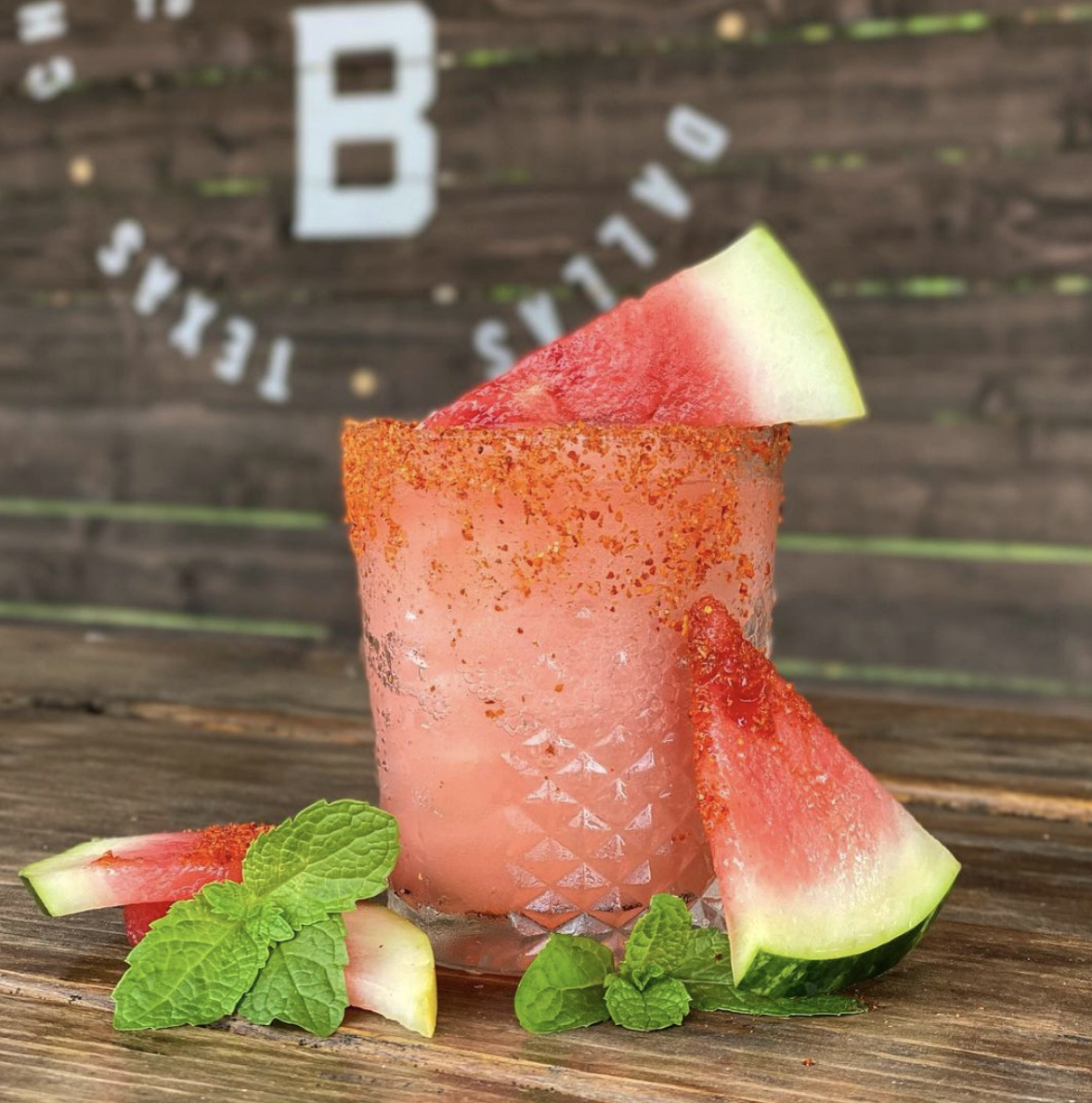 Chicken, biscuits and beer are calling your name at Whistle Britches! Their patios are chill and very family-friendly! 
Multiple Locations | Directions
---