Rose Couture Nail Bar has been a go-to of ours for a fabulous manicure for years! They just opened their 3rd location in Fairview and it might just be the cutest nail salon we've ever seen!
March 2023
---
Rose Couture is a luxury nail boutique with unique offerings for manicures and pedicures and some of the best custom nail art in DFW! They have 3 locations in Dallas, Prosper and now Fairview! Offering an upscale experience at an affordable price, this nail salon makes sure you have the best experience from start to finish with complimentary drinks, amazing service, impeccable attention to detail and more! Plus, all of their spaces are beyond stunning!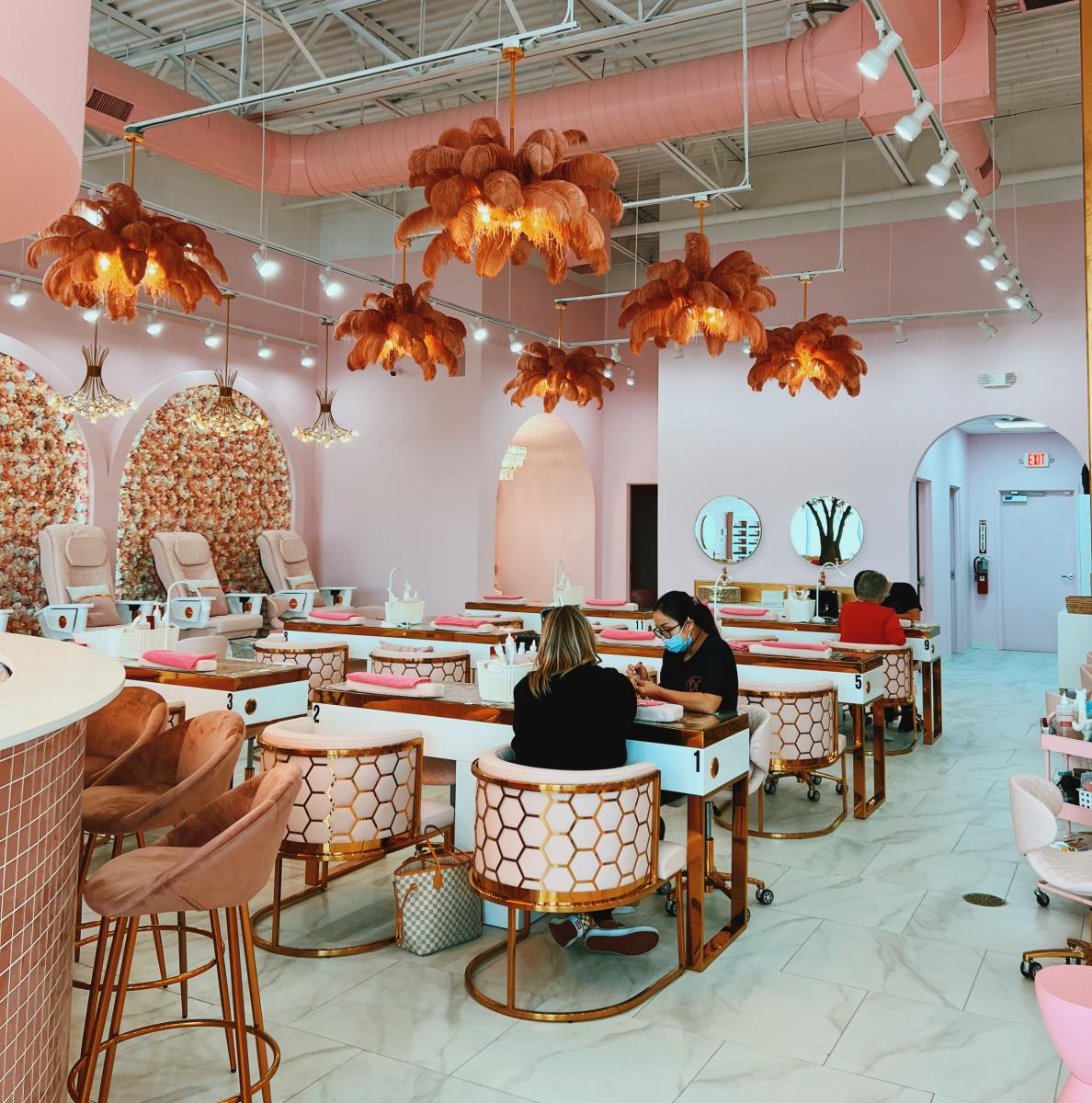 Find the new location right next to Whole Foods off Stacy Rd in Fairview! The 3,500 sq ft salon is absolutely stunning with all pink decor, 32 luxury pedi chairs, 12 nail stations, a ceiling of roses and pink feather light fixtures! It's the perfect spot for the ultimate self care day with the girls!
 


SERVICES

One thing we love about Rose Couture Nail Bar is their unique offerings for manicures and pedicures! Opt for the rose' all day pedi that includes a rose bath bomb infused with fresh rose petals, bottle of champagne, neck rub and a hot towel wrap with a deep tissue hot stone massage! For manicures, choose the milk rose mani and have your hands soaked in warm organic milk with rose petals and finish off with a vanilla cappuccino collagen cream masque!
---
YOU MAY ALSO LIKE